California Botanic Garden in Claremont (formerly Rancho Santa Ana Botanic Gardens) is dedicated to California plants and offers lots of room to roam for families.
My 2012 trip to the garden came at the invitation of my friend Debi who used to be an active blogger on GoExploreNature.com.
We met up in the Claremont Village (Yale Street and surroundings) for a bite to eat and then headed off to the gardens to explore. I thought this place would be little and it would take a couple hours.
Boy, was I wrong! It's massive (over 80 acres) and in three hours we only covered the first half, and not fully.
We have been back many, many times since this trip and always enjoy our visits.
Leave lots of time to explore this "wonderland" because it truly is a beautiful place to wander.
NOTE: David Rogers' Big Bugs were only there as a special exhibit in 2012 – I left the photos in this post because they were so cool!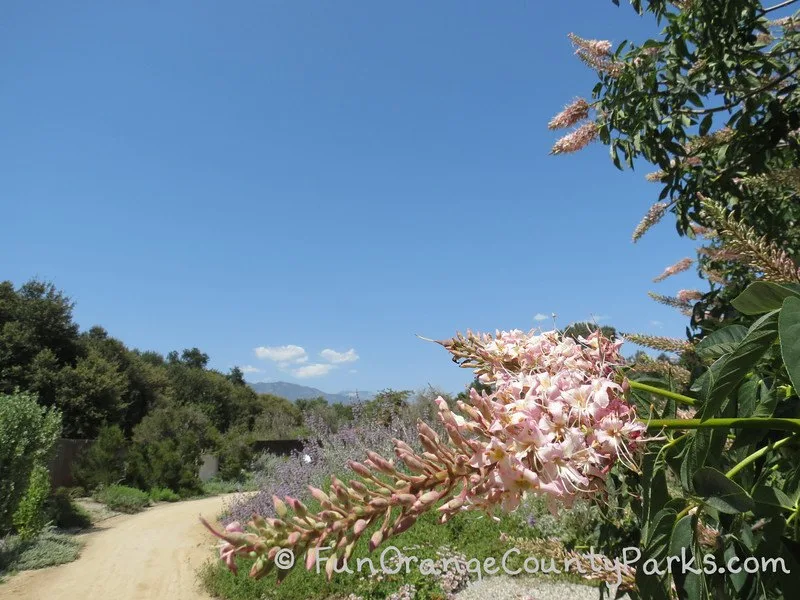 SO many flowers were blooming on our trip at the end of April. The colors were incredible. There were fields of these Purple Irises: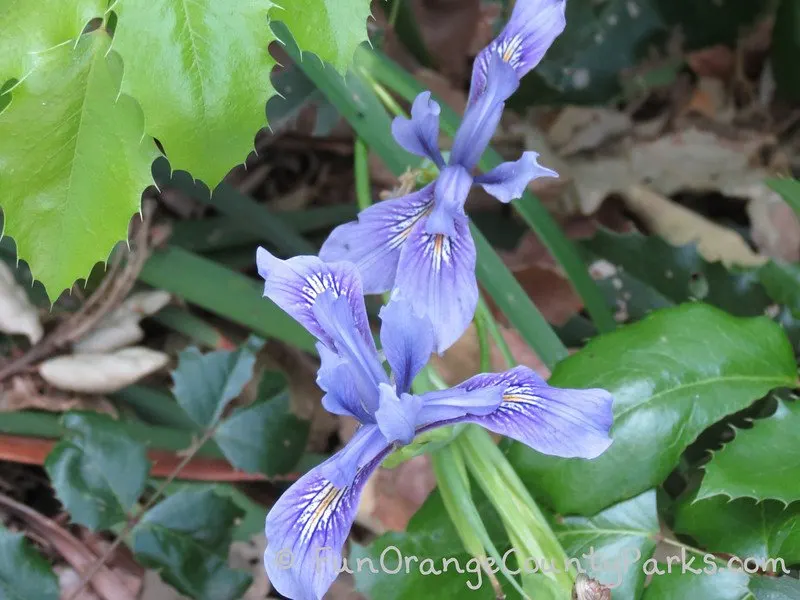 Check out these coral bells!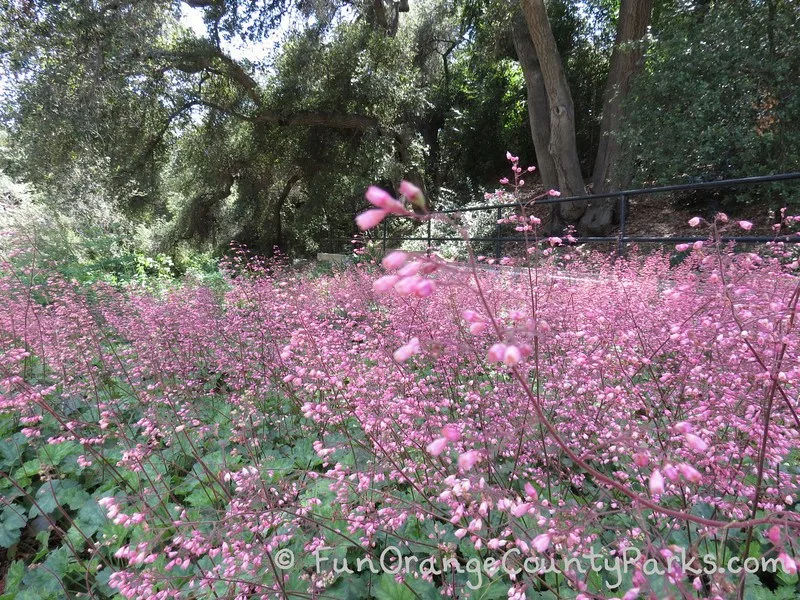 The bugs were such a great scavenger hunt for the kids. In fact, Debi's son made up a scavenger hunt with check boxes based on the map. Tooooo cute. My daughter and him led the search.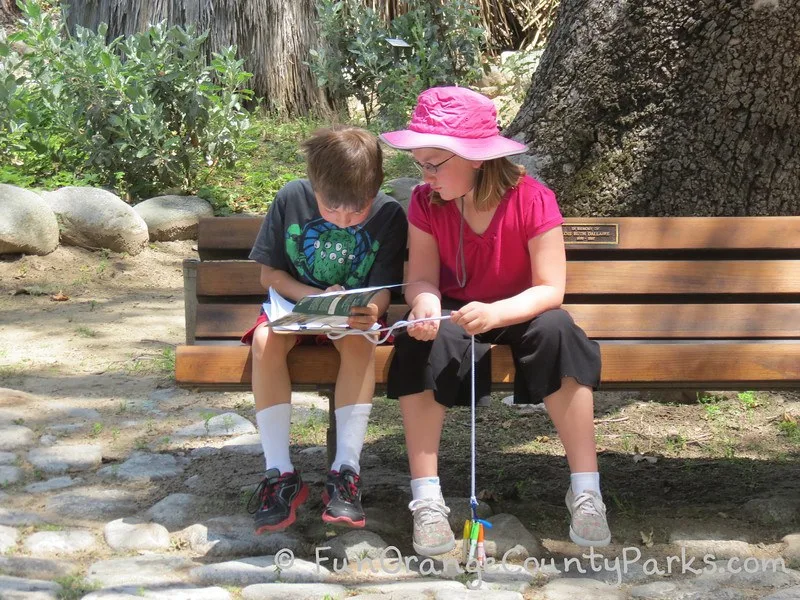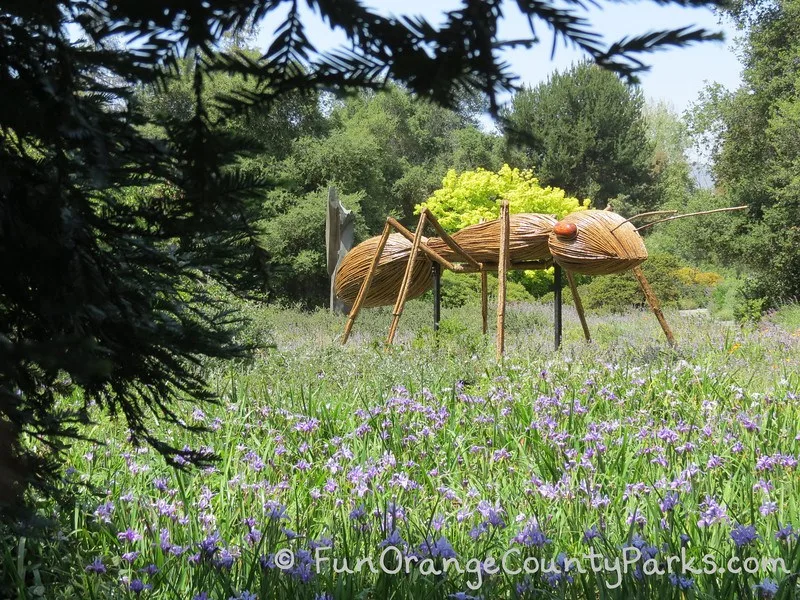 You'll see real butterflies, dragonflies, turtles, and birds. Couldn't believe I caught this little guy on my camera!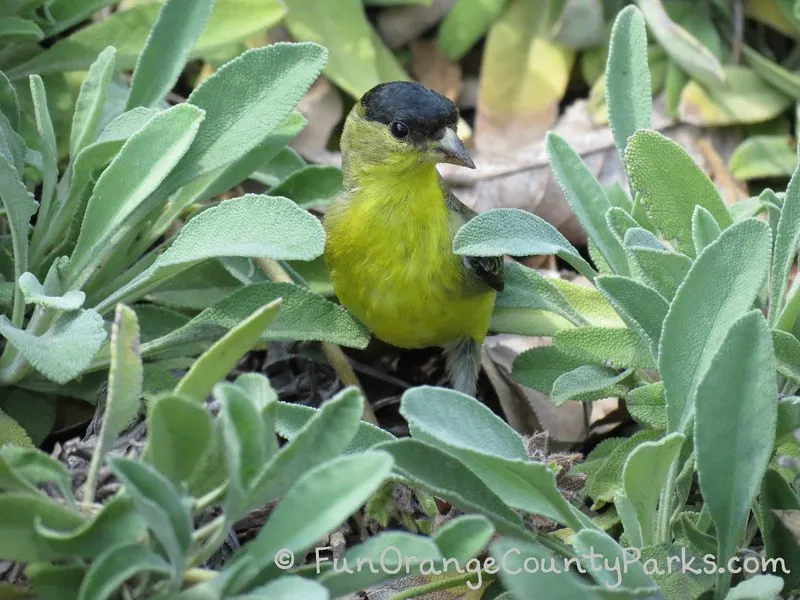 Finally, there are shaded paths with oaks and solitude.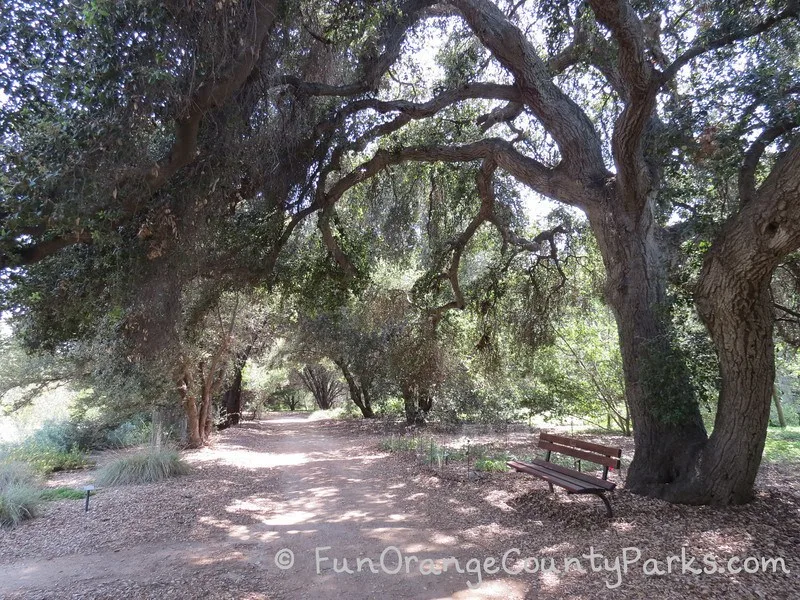 You must go visit!
Checklist:
Official California Botanic Garden website
Visit the Claremont Village website to plan a visit to the charming downtown area
Claremont McKenna College also has a guide to restaurants, cafes, and bakeries
Could get really hot during the summer — bring water
Definitely bring a stroller for kiddos who get tired feet
There are bathrooms spread out all along the property
It only took us about 45 minutes to get there (a perfect day trip)
We took the 57 to the 10 to get there (Indian Hill Blvd.)
See 7 Places to Visit Redwoods in Orange County (this is included on that list even though Claremont is not Orange County – it is close for some OC families).
More Southern California botanic gardens to visit:

Originally published May 2012.