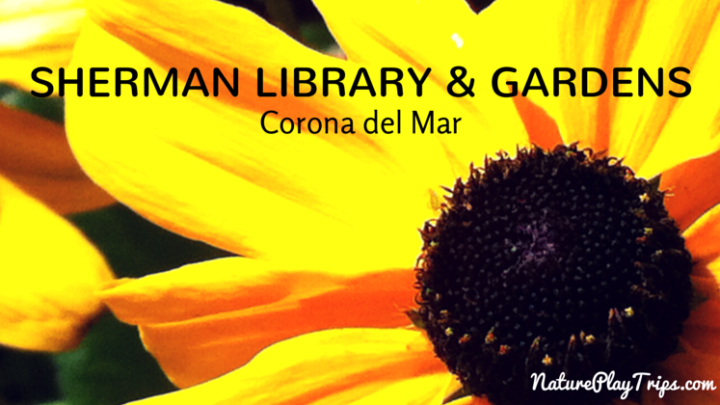 Sherman Library and Gardens in Corona Del Mar is another one of those places I always wanted to visit while I was a UCI student. I can't believe it took me this long to pass through the gate of this magical place!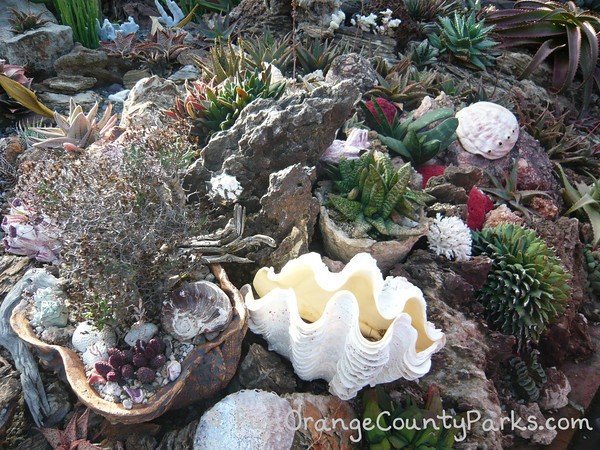 Directions to Sherman Library and Gardens: Exit Interstate 405 at MacArthur Boulevard and take it all the way to Pacific Coast Highway (PCH). Turn left onto PCH and the gardens are ahead on your right. Park in one of two small lots off Dahlia. (Address: 2647 East Pacific Coast Highway, Corona Del Mar) MAP TO SHERMAN LIBRARY AND GARDENS IN CORONA DEL MAR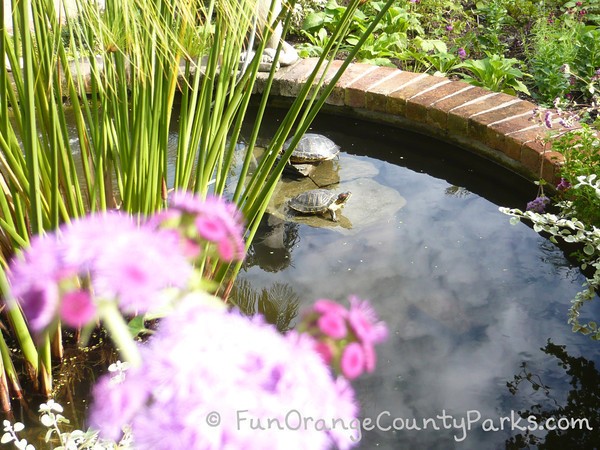 Highlights:
Tranquil spot for kids to explore all the hidden corners of the garden – inspires a spirit of adventure and wonder
Like every good garden, Sherman gardens has outdoor "rooms" or spaces which feature different plants
I absolutely loved the succulents and cactus garden which is designed to resemble a coral reef. It's breathtaking!
The other highlight is the Discovery Garden where children can smell and touch the plants
Let the kids lead you to the koi pond and find the turtles outside
Go on a color walk or have your budding photographer bring his/her camera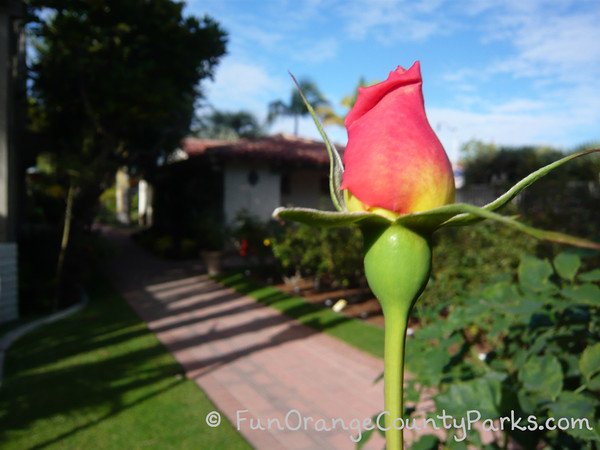 The concrete pelican sculptures caught my eye — look out for other outdoor art in the garden
Cafe Jardin is open for lunch and Sunday brunch (but closed until February 1st)
There's a monthly tea on the last Wednesday of the month (by reservation)
Browse the small garden-inspired gift shop
We didn't get to go into the library on our visit, but it is a research library all about the Pacific Southwest
I would love to return for some quiet alone time or for a lunch date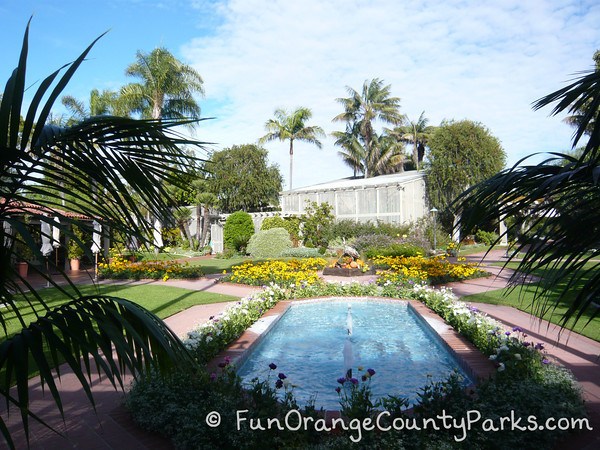 Be Aware:
This is not the place for children who don't understand "Don't Touch" rules. The whole garden is "don't touch" except for the Discovery Garden where kids are free to smell and touch the textures of the plants.
I would also feel awkward if my kids were especially loud. We treated it like an outside library. Adults visit gardens to gain peace and be thoughtful. Kids need to respect the quiet especially in this particular garden.
It's bigger than you'd think it is just from driving by, but it's not an all day outing. I think we spent an hour inside, but we really took our time exploring.
The library isn't open the same hours as the garden. Make sure you consult the hours before you go.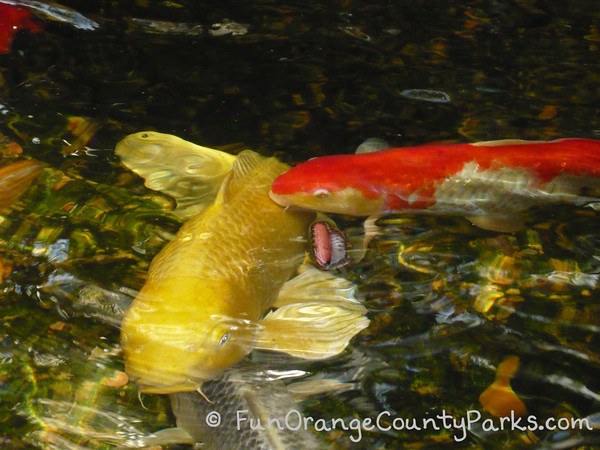 Checklist:
The garden is NOT designed as a child play place, but children under 12 enter for free (otherwise admission is $1 for 12-16 year olds or $3 for adults)
Mondays are free admission
Memberships are available
Gardens are open 10:30-4:00 daily (Click here for more on the hours of operation)
Nearest public library branch: Newport Beach Public Library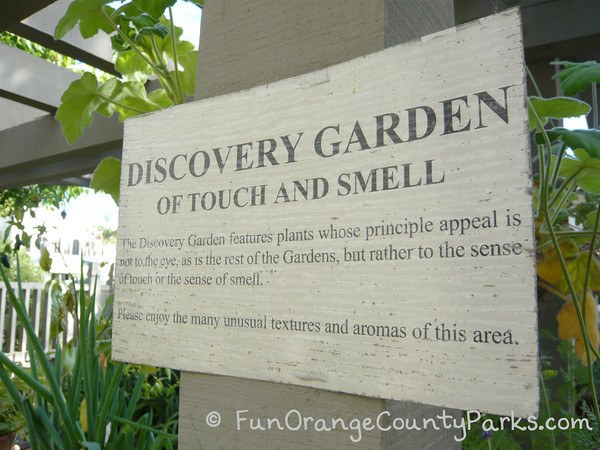 Nearby parks: