Irvine Terrace Park in Newport Beach is tucked into a neighborhood along a busy section of Pacific Coast Highway (PCH) near MacArthur Boulevard.
This park is surprisingly serene.
Views of Newport Harbor and the Pacific peek from beyond the Japanese pines and statuary in the Rotary Club garden – a little quiet corner just blocks from Fashion Island.
Visit in the late afternoon and get treated to an amazing sunset over the ocean (or drive to nearby Corona Del Mar beach).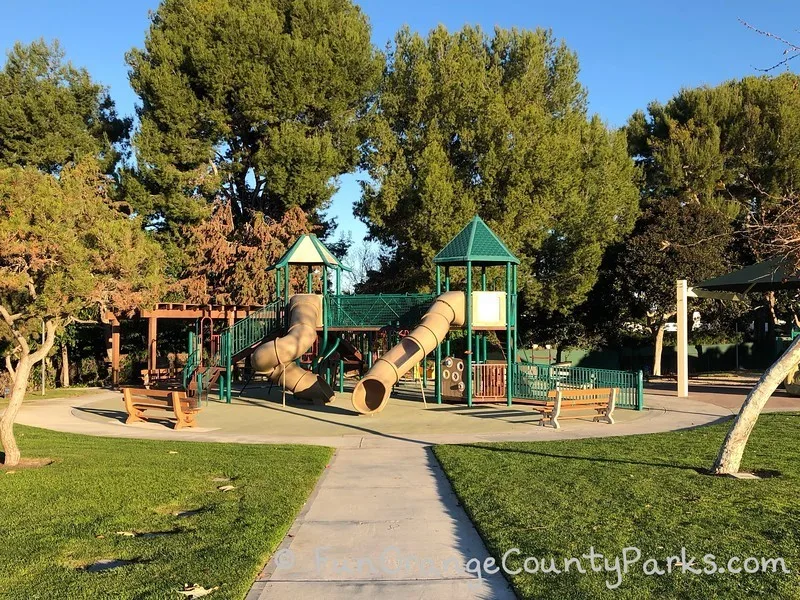 How to Get to Irvine Terrace Park in Newport Beach: The most direct way to this park is to take MacArthur to where it dead ends into PCH. Turn right and take an immediate left onto Avocado. Take the first right onto Kewamee Drive. It will dead end into Seadrift. Turn left and park on the street where the road slopes down. The play area is at the far end of the park when approaching from this direction. [721 Evita Drive, Newport Beach] MAP to Irvine Terrace Park in Newport Beach
Recommended by: Tiny Oranges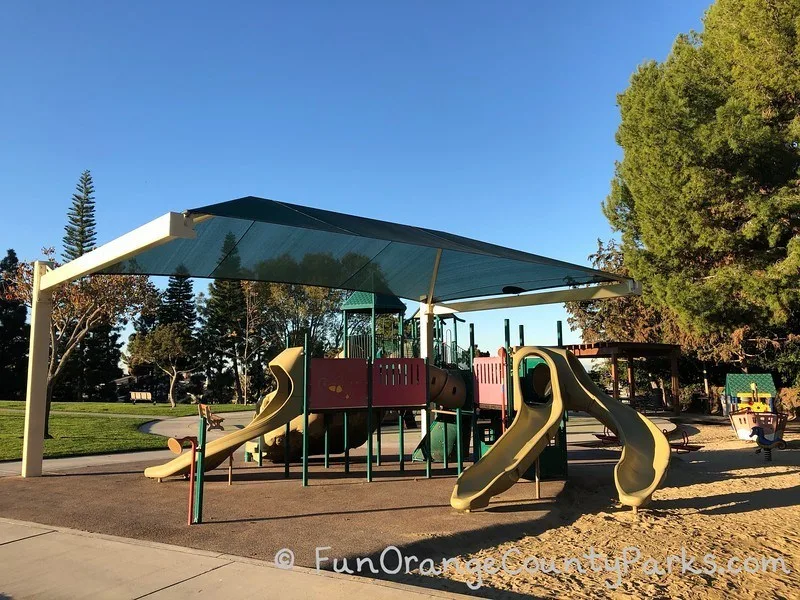 Highlights:
Small play boat, bulldozers, ride-on seahorse, 4-kid teeter-totter, and lots of climbing walls
This is the first tunnel slide I've seen with a window – and it was FAST!
The curvy tunnel slide was tall and lots of fun – but not as fast
Great for kids of all ages (crawlers to teens were playing when we visited)
Rings underneath bridge made use of all available play space
Ocean view always a highlight
Friendship garden
Lots of lawn space away from the street
2 baby swings, 2 bench swings
Diggers and spring toy
Teeter totter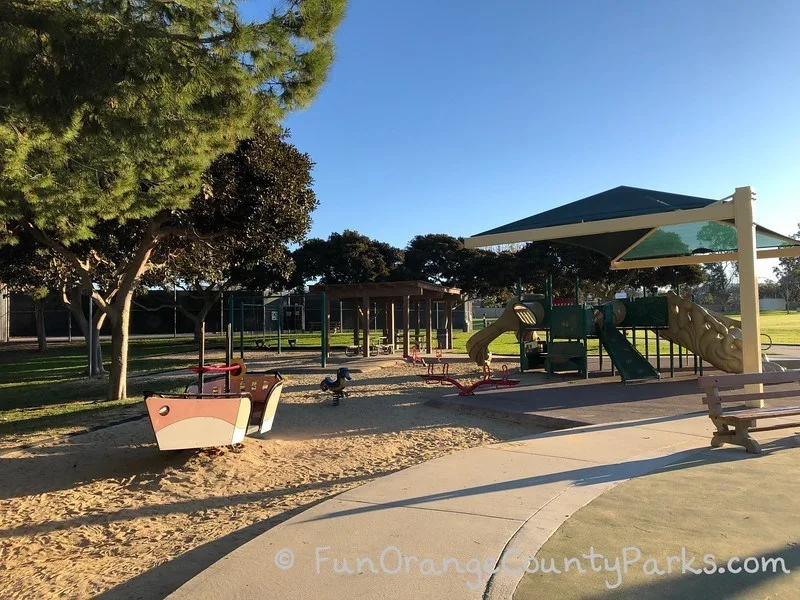 Be Aware:
Sports fields may increase play traffic (from younger siblings) and impact parking
Not necessarily one spot where you can sit and see everything – requires a bit more active supervision on a busy day
Small uphill hike from on-street parking
Restroom nearer to sports field than play area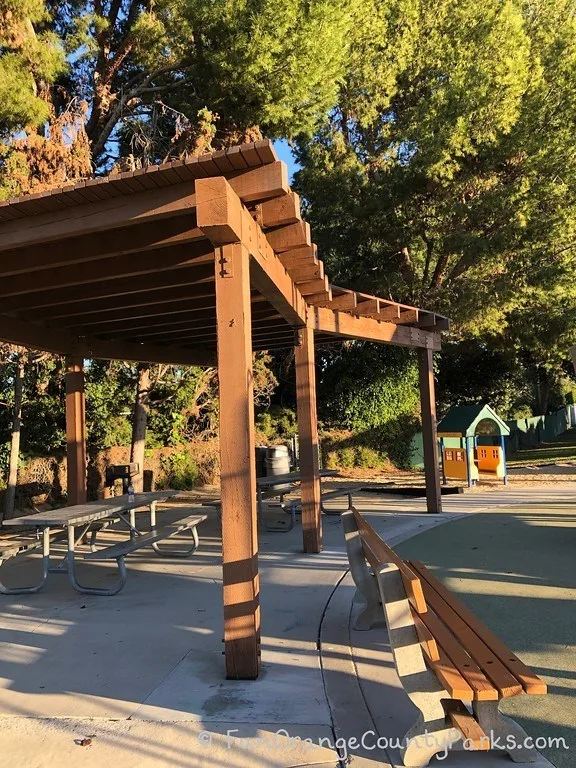 Checklist:
Plenty of on-street parking, even with sporting events
Recycled rubber and sand play surfaces
Bathrooms far away from play area near sports field
Shade under picnic covers and along one side of play area
Plenty of surrounding benches for supervision
Two picnic areas with multiple tables
Tennis courts, basketball court, and soccer field
Official City of Newport Beach website for reservations
Nearest public library branch: Newport Beach Public Library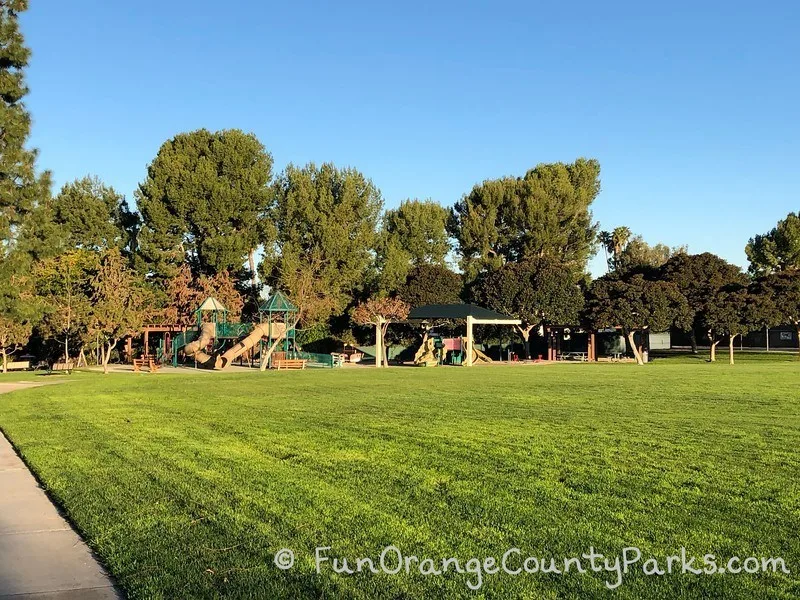 Nearby Newport Beach parks:
Originally published in October 2008.