Adventure Playground (AP) inside Huntington Beach Central Park is one of 4 true adventure playgrounds in California. The others are in Berkeley, Irvine, and Yorba Linda. How lucky are we?
This Adventure Playground is ONLY open during summer months. Their website says: "Open for registration: 2023 Season June 24th through August 18th." In the past, it has been open for drop-in play. For 2023, there are instructions for registering and making your payment online ahead of time. See the Checklist section at the end of this post.
[If you are looking for the AMAZING playground with the neon green rope climber that opened in January 2022, then you'll want to go to this post: "Huntington Beach Central Park for Kids and Families" to see the map and the entire playground coverage.]
Directions to Adventure Playground in Huntington Beach Central Park: The easiest way to find the playground is to find the Central Library and park there. From Interstate 405, I exited at Beach Blvd and turned right on Talbert which dead-ended into the library parking lot. Stay to the right side of the lot near an open space with picnic tables. Follow the path near the Youth Shelter and Amphitheater and it will wind around to the entrance of the park. I put the marker right in the middle of the pond inside the playground. If you come from the coast, you can take PCH to Goldenwest and turn right into the Library parking lot at Talbert. MAP TO ADVENTURE PLAYGROUND IN HUNTINGTON BEACH CENTRAL PARK
Highlights:
The Adventure Playground location is really nice within Huntington Beach Central Park — the beauty of which always astounds me. It's so vast and there's lots to see. It's also close to the library which can provide for another facet to a day trip here.
It's a relatively small play space enclosed by a fence all the way around, except the gate near the entrance.
There are adult monitors/helpers in each area, but you are responsible for remaining with your child. In the past, safety rules were explained to the kids as you enter.
Fort-climbing: There's an open field with 3 trees with forts. There used to be hammer and nails action happening here. But, for 2023, their website says: "When you visit Adventure Playground, you will notice the location has undergone some changes since 2019. Three forts, the changing rooms, and the staircase to the mudslide have been completely rebuilt. The option to build on the forts with hammers and nails has been removed to ensure the safety of all participants. Adventure Playground is a wonderful playing experience for children 5-12 years old. Kids can raft on a small pond, go down a mudslide, and climb forts."
Mud slide (my favorite): One of the most intriguing features is a tall hill with a ditch dug into and plastic tarp laid over to make a water slide. When the slide is open (on and off throughout the day), a monitor runs water down the slide to make it nice and slippery. Kids sit and slide down the hill into a muddy pit of water. For my daughter, it went over her head! Moms with little ones stepped in to catch their kids.
Rafting: Rafting across the pond is like beginning stand up paddle boarding (with a pole that you push across the bottom of the pond instead of a paddle). The kids wait in the Raft Line for their turn and then walk out into the water to pick a raft and pole.
Rope Bridge: This bridge runs over the water.
Sandbox and Picnic Area: There's a small sandbox which has a shade cover with a few places to sit nearby.
According to one of the staff members, the best days to visit are Mondays and Saturdays. I'd also suggest getting there right when it opens at 10am.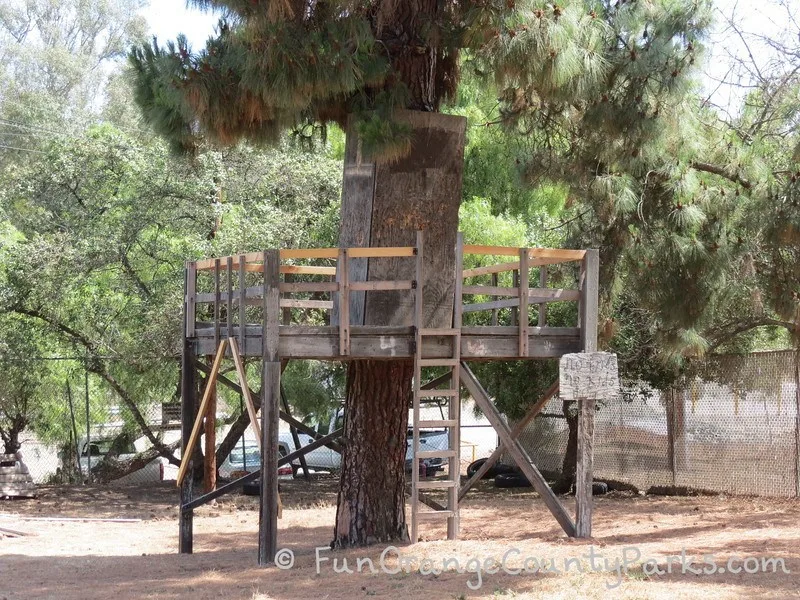 Be Aware:
This is not your normal playground. There are no swings or traditional play equipment. If you are not prepared for your kids to get completely dirty and wet (including soaking wet shoes!) this may not be a good choice for you.
They are VERY serious about wearing appropriate shoes here for safety. Their website says: "All visitors, including adults, must at all times be wearing closed-toe shoes that cover the entire foot without holes or slits on any part of the shoe. We do not allow sandals, water shoes, crocs, or any shoe that may easily come off. Anyone wearing shoes we deem inappropriate will not be allowed to enter."
Also wear close-toed shoes and clothes for YOU (the parents or caregivers) that you don't mind getting wet or dirty. It's required.
There is an age range listed on the website of 5 years old to 12 years old. I would agree with that range.
ONLY open mid-June through mid-August (dates change every year – opens June 24th for Summer 2023). Closed Sundays and July 4th.
$4 per kid (adults over 16 are free when accompanying a child)
When you get there, you will probably think "This is it? That's all?" — but the kids will be having a grand time with the forts and moving between the slide to the rafts to the rope bridge. Some kids will be occupied for an hour, some will want all day to play forts with friends.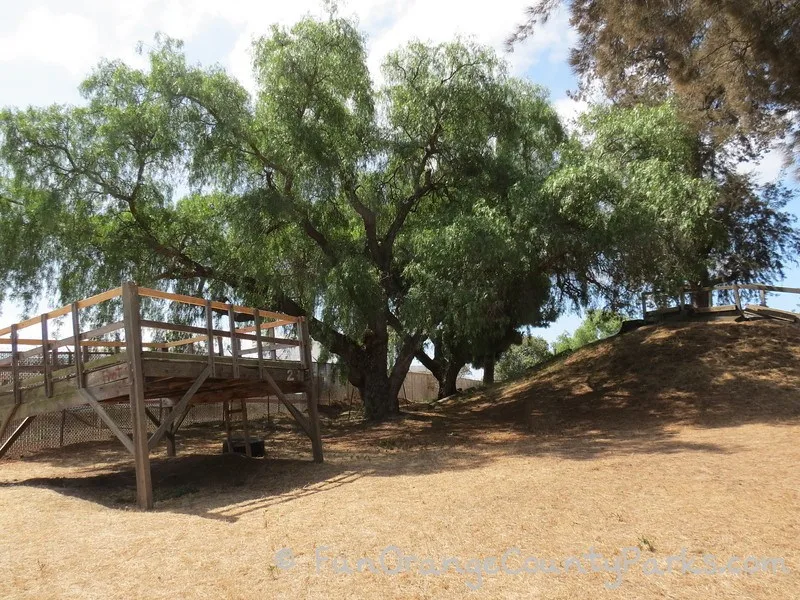 Checklist:
Dedicated parking lot outside the Huntington Beach Central Library
Play surface is uneven ground, tree forts, and sandy/muddy areas near the water
Bring a towel and change of clothes (including dry shoes!)
The restrooms are portable toilets – so we just used the library restroom before going to play
There is an outdoor shower located near the sandbox
They run a little snack bar which reminded me of my childhood with candy and other snacky items
Entrance fee of $4 per kid (adults 16 and over are free when accompanying a child). Paying ahead of time online is preferred — see instructions below. Only checks accepted at the site.
There isn't a ton of space for picnics inside the fence, but it's encouraged to bring your own food. We chose to leave our food in the car and dine on the lawn down near the Secret Garden.
How to register for the Huntington Beach Adventure Playground?
If you want to register for the Huntington Beach Adventure Playground for Summer 2023, here are the registration instructions from the City of Huntington Beach: "We appreciate if payments are made online through our www.HBSANDS.org website. Once on the HB SANDS website use the search bar to the left to find Adventure Playground and view the summer dates."
Once you put Adventure Playground into the search bar on the left, it will pop up on the right with links to Adventure Playground-June, Adventure Playground-July, and Adventure Playground-August. Click that link and it will take you to specific days in that month.
How much does Huntington Beach Adventure Playground cost?
From their website: "$4.00 per child fee is charged. Adults 16 and older are free when accompanying a child. Adventure Playground does not accept purchase orders, cash, or credit cards. Large groups may pay with a check made payable to the City of Huntington Beach." As always, consult the official website for official info.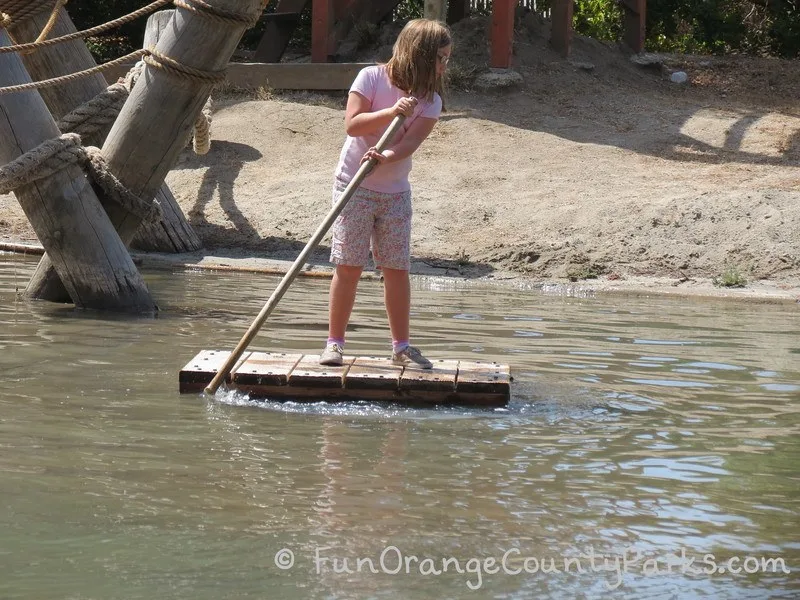 What changes have been made at Huntington Beach Adventure Playground since Summer 2019?
According to the city website, "three forts, the changing rooms, and the staircase to the mudslide have been completely rebuilt." No one from the public has been able to play inside Huntington Beach Adventure Playground since Summer 2019. Improvements were made and it was all planned to open in Summer 2022. Unfortunately, a decision was made to close for Summer 2022 due to the drought. So Summer 2023 will be the first time we get to see the changes described in this video from the City of Huntington Beach!
Read more: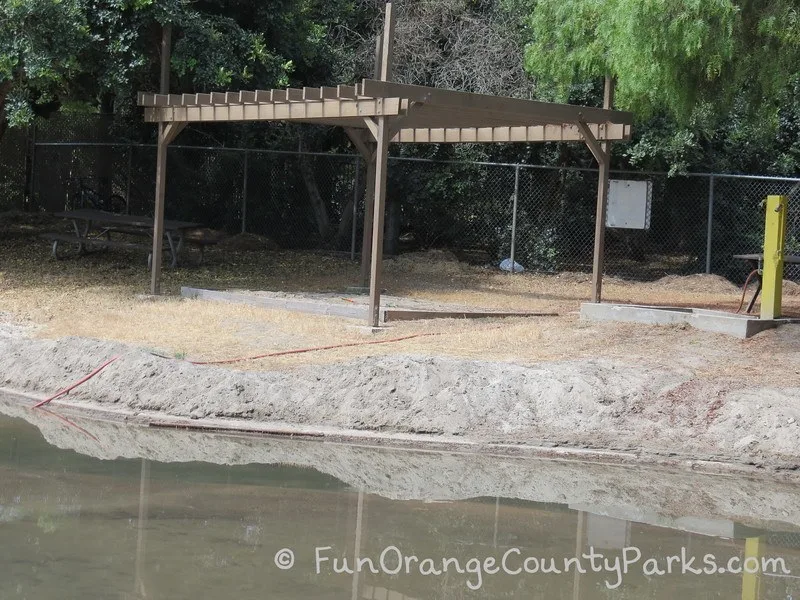 Originally posted in July 2012.