Adventure Playground (AP) inside Huntington Beach Central Park is one of 4 true adventure playgrounds in California. The others are in Berkeley, Irvine, and Yorba Linda. How lucky are we?
This Adventure Playground is ONLY open during summer months. Their website says: "Open for registration: 2023 Season June 24th through August 18th." In the past, it has been open for drop-in play. For 2023, there are instructions for registering and making your payment online ahead of time. See the Checklist section at the end of this post.
[If you are looking for the AMAZING playground with the neon green rope climber that opened in January 2022, then you'll want to go to this post: "Huntington Beach Central Park for Kids and Families" to see the map and the entire playground coverage.]
Directions to Adventure Playground in Huntington Beach Central Park: The easiest way to find the playground is to find the Central Library and park there. From Interstate 405, I exited at Beach Blvd and turned right on Talbert which dead-ended into the library parking lot. Stay to the right side of the lot near an open space with picnic tables. Follow the path near the Youth Shelter and Amphitheater and it will wind around to the entrance of the park. I put the marker right in the middle of the pond inside the playground. If you come from the coast, you can take PCH to Goldenwest and turn right into the Library parking lot at Talbert. MAP TO ADVENTURE PLAYGROUND IN HUNTINGTON BEACH CENTRAL PARK
Highlights:
The Adventure Playground location is really nice within Huntington Beach Central Park — the beauty of which always astounds me. It's so vast and there's lots to see. It's also close to the library which can provide for another facet to a day trip here.
It's a relatively small play space enclosed by a fence all the way around, except the gate near the entrance.
There are adult monitors/helpers in each area, but you are responsible for remaining with your child. In the past, safety rules were explained to the kids as you enter.
Very thankful to Jill at Sandy Toes and Popsicles for visiting on opening day and updating us for what it's like for this Summer 2023. Follow her on Instagram and read her caption on her post about this spot! You can see video of what it looks like in 2023.
Fort-climbing: There's an open field with 3 trees with forts. There used to be hammer and nails action happening here. But, for 2023, their website says: "When you visit Adventure Playground, you will notice the location has undergone some changes since 2019. Three forts, the changing rooms, and the staircase to the mudslide have been completely rebuilt. The option to build on the forts with hammers and nails has been removed to ensure the safety of all participants. Adventure Playground is a wonderful playing experience for children 5-12 years old. Kids can raft on a small pond, go down a mudslide, and climb forts." Jill also reported that there are those big LEGO style blocks up on the forts and they can be a hazard when children throw them off the platforms.
Mud slide (my favorite): One of the most intriguing features is a tall hill with a ditch dug into and plastic tarp laid over to make a water slide. When the slide is open (on and off throughout the day), a monitor runs water down the slide to make it nice and slippery. Kids sit and slide down the hill into a muddy pit of water. For my daughter, it went over her head! Moms with little ones stepped in to catch their kids. This one is much the same as past years.
Rafting (more like tubing this summer): There used to be wooden rafts (as pictured in this post). Rafting across the pond was like beginning stand up paddle boarding (with a pole that you push across the bottom of the pond instead of a paddle). The kids waited in the Raft Line for their turn and then walk out into the water to pick a raft and pole. For Summer 2023, they've switched this up to black inner tubes in very shallow water so some of the bigger kids weigh down the tubes and it's not as fun of an experience.
Rope Bridge: This bridge runs over the water and used to be very popular. Jill reports the rope is so warn that you can get splinters from it. They have probably addressed this already with duct tape, but be aware.
New this year = Water Squirters: Jill says they have a limited number of water squirters available near water buckets, so she suggests considering bringing your own from home.
Sandbox and Picnic Area: There's a small sandbox which has a shade cover with a few places to sit nearby. Sometimes this space is taken up by birthday parties.
According to one of the staff members, the best days to visit are Mondays and Saturdays. I'd also suggest getting there right when it opens at 10am.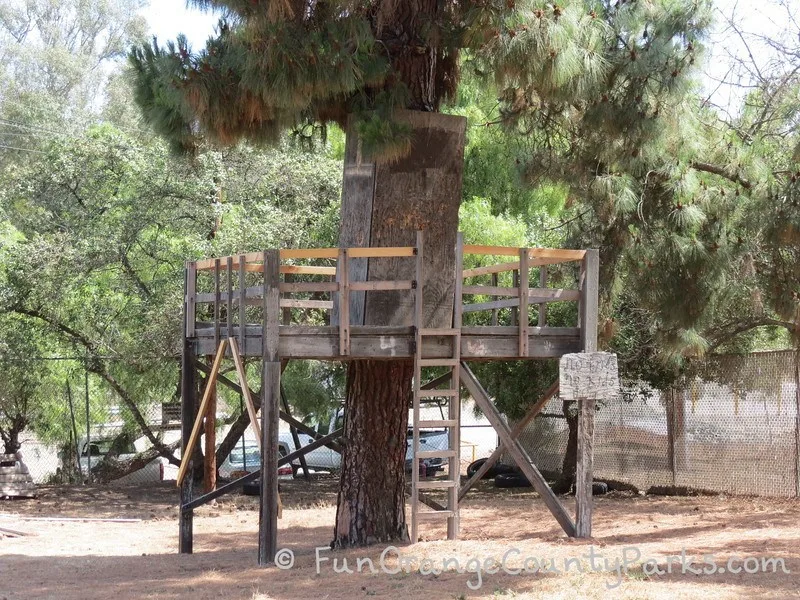 Be Aware: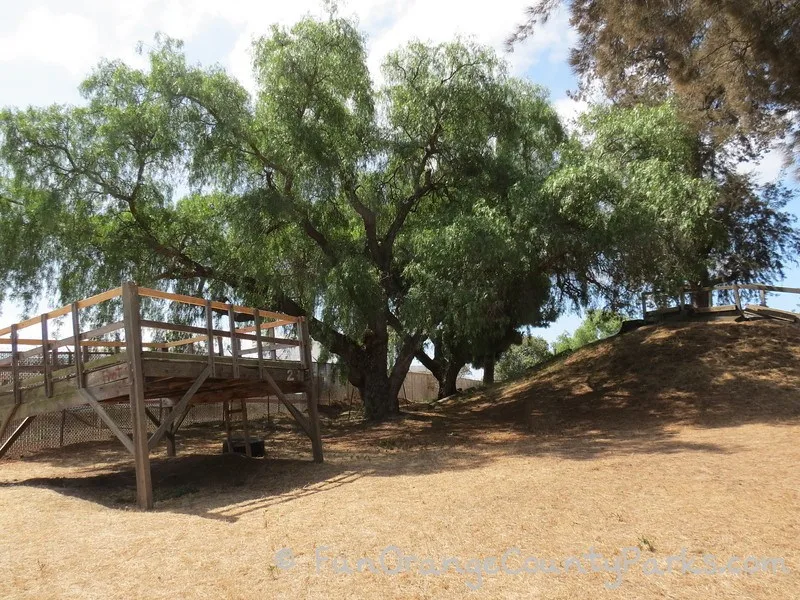 Checklist:
How to register for the Huntington Beach Adventure Playground?
How much does Huntington Beach Adventure Playground cost?
From their website: "$4.00 per child fee is charged. Adults 16 and older are free when accompanying a child. Adventure Playground does not accept purchase orders, cash, or credit cards. Large groups may pay with a check made payable to the City of Huntington Beach." As always, consult the official website for official info.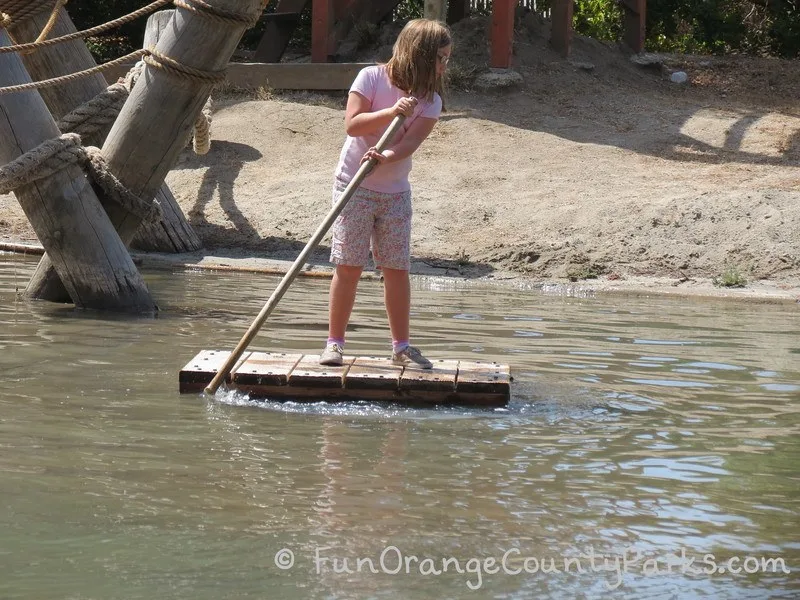 What changes have been made at Huntington Beach Adventure Playground since Summer 2019?
According to the city website, "three forts, the changing rooms, and the staircase to the mudslide have been completely rebuilt." No one from the public has been able to play inside Huntington Beach Adventure Playground since Summer 2019. Improvements were made and it was all planned to open in Summer 2022. Unfortunately, a decision was made to close for Summer 2022 due to the drought. So Summer 2023 will be the first time we get to see the changes described in this video from the City of Huntington Beach!
Read more: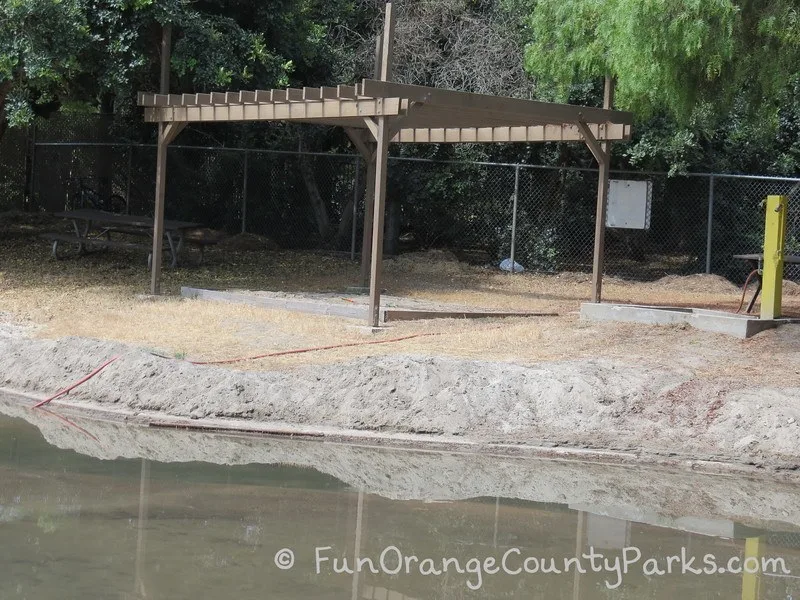 Originally posted in July 2012.