Peter Green Park in Huntington Beach is a reader favorite with large whimsical play structures and easy view of the kids while they play.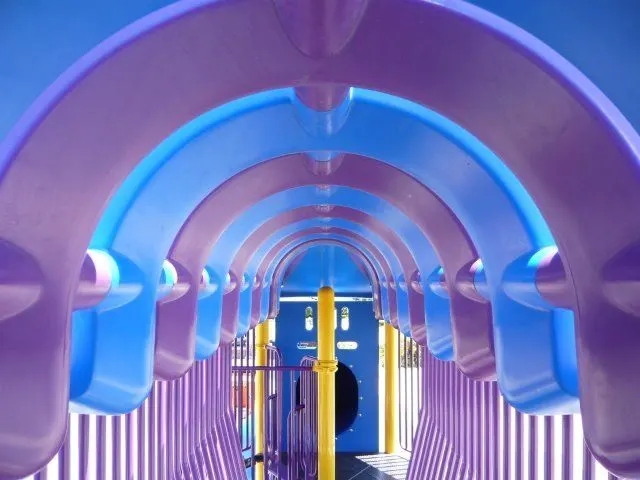 Directions to Peter Green Park in Huntington Beach: Near the intersection of Garfield and Main. Take Beach Blvd and bear right on Main (from the 405) or take Main (from Pacific Coast Highway). Turn onto Promenade from Main, turn left onto Seagate. The parking lot is on the right. (Park Address: 18751 Seagate Drive, Huntington Beach) MAP to Peter Green Park in Huntington Beach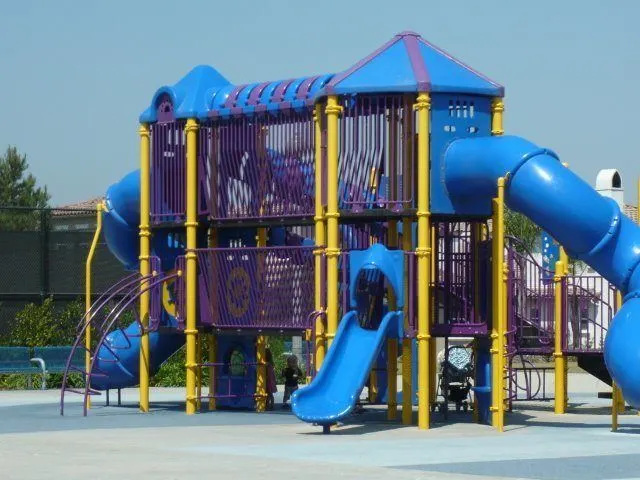 Highlights:
It's a compact park in a great neighborhood with beach weather.
I loved the covered picnic areas and small turtles, play vehicles, and ride-on animals.
The main play structure is tall, but well-protected as long as your kids don't climb outside the barriers.
There's a smaller structure for younger kids.
Bumpy slides, tunnel slides, climbers, and sea-themed interpretive panels.
2 baby swings and 4 bench swings.
Covered and shaded picnic area
Lots of benches surrounding the whole play area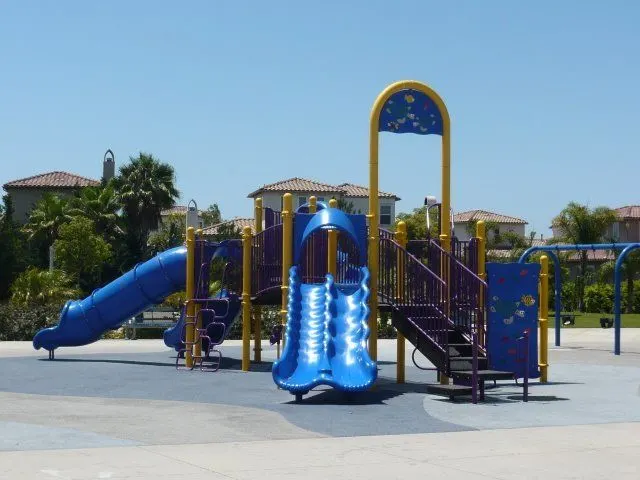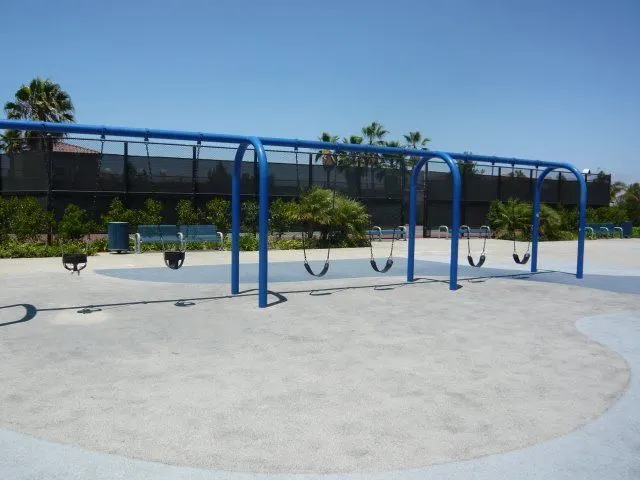 Be Aware:
Only shade in the picnic areas. Otherwise, the rest of the playground is on recycled rubber which can be hot on high temp days.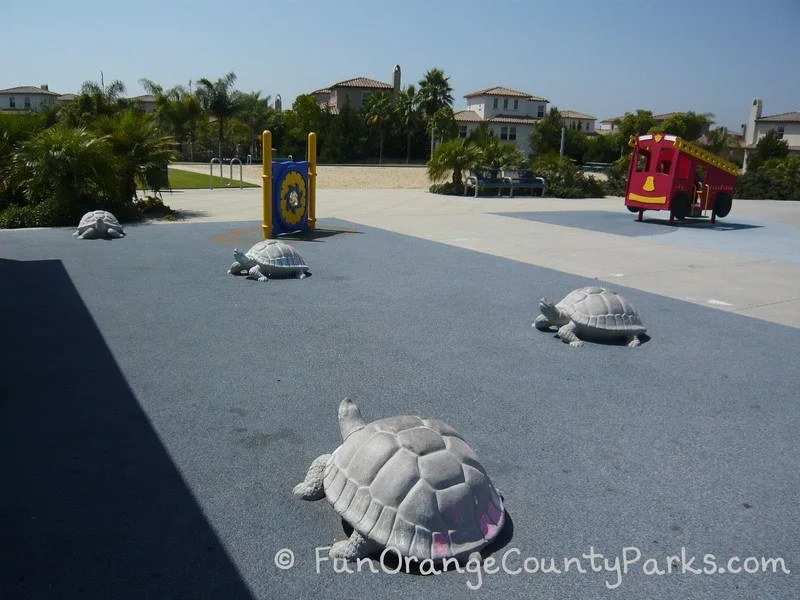 Checklist:
Parking in a dedicated lot
Entire play surface is flat recycled rubber
No restrooms
Not much shade while playing
Easy to view kids from all angles
Sand volleyball court
Basketball court
Two covered picnic areas for parties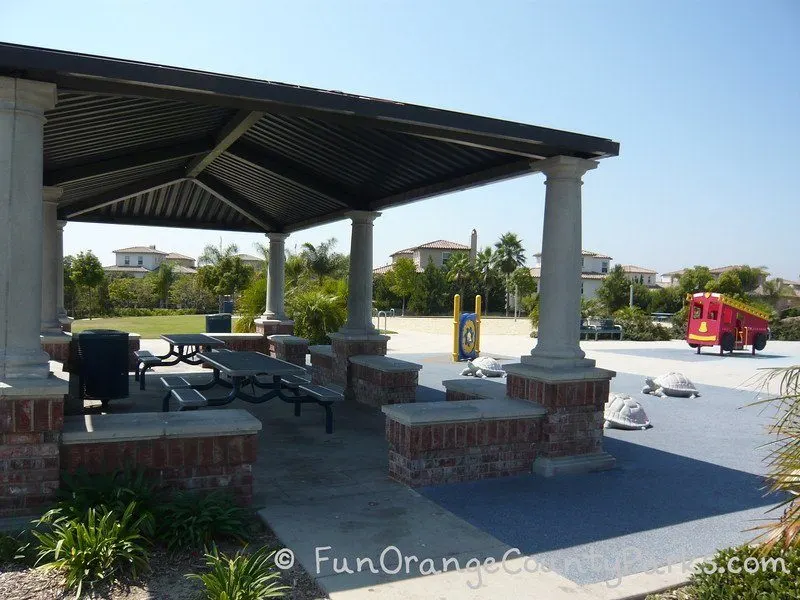 Nearby Parks and Nature Center:
Originally posted in July 2009.