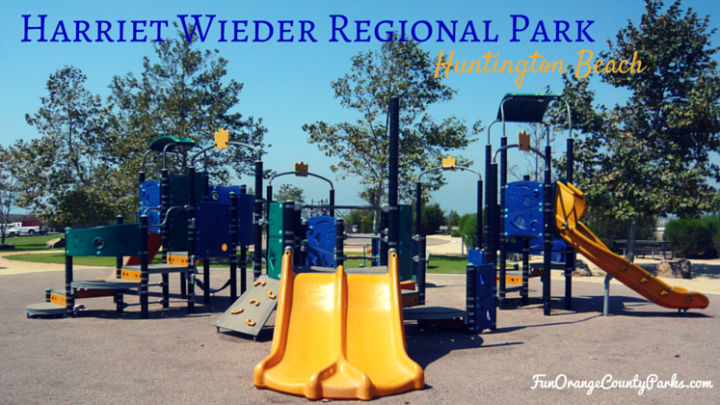 The Harriett M. Wieder Regional Park playground area is just a preview of what will one day be a 106 acre regional park. See OCParks.com official page for more information on its future. In case you're curious, Ms. Wieder was the first woman on the Orange County Board of Supervisors and served as mayor of Huntington Beach.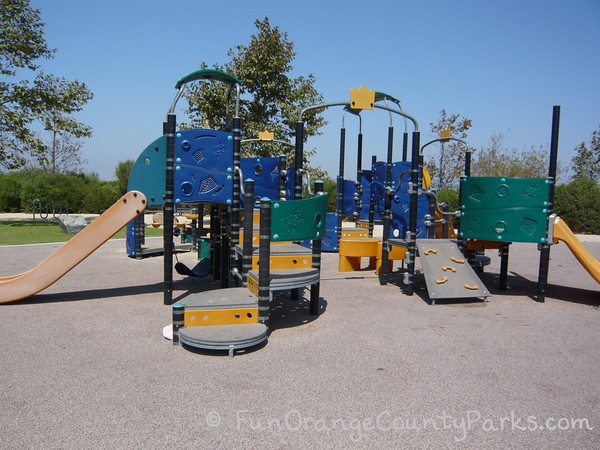 Location: Wieder Regional Park is easily accessible from Pacific Coast Highway in Huntington Beach. Turn onto Seapoint Avenue and turn left into the parking lot before Seapoint hits Garfield. It's a little tricky to find since the entrance looks very natural, but you'll know you've gone to far when hit Garfield. From Interstate 405, it's probably easiest to take the Beach Blvd exit, bear right onto Main, turn right on Garfield and then left on Seapoint. MAP TO WIEDER REGIONAL PARK IN HUNTINGTON BEACH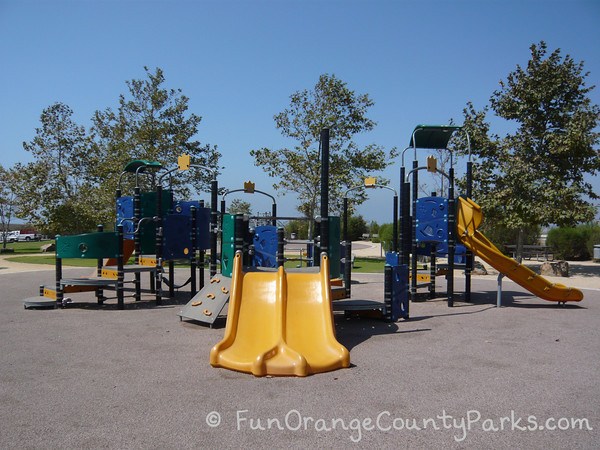 Highlights:
Wonderful sea breeze to help keep you cool while you play.
Very unique play structures both for toddlers and bigger kids. The big kid play structure looks more like a work of art than a playground, and the toddler structures are spread out and encourage exploring and fun. (You can find another Kompan structure at Sweet Shade Park in Irvine).
The toddler area is well away from the parking lot, and sheltered from the street by plants and fencing.
Large grassy area for playing and picnicking.
One toddler swing and two regular swings. The regular swings are rigid and were easy for my toddler to use on his own, which was a really nice change from the swings we normally find.
The mini-motorcycle ride-on toys are popular because three kids can ride all at once.
There are lots of opportunities to spot nature here with bird life from the nearby ecological preserve. Go on a mini-adventure with your kids and see what they spot.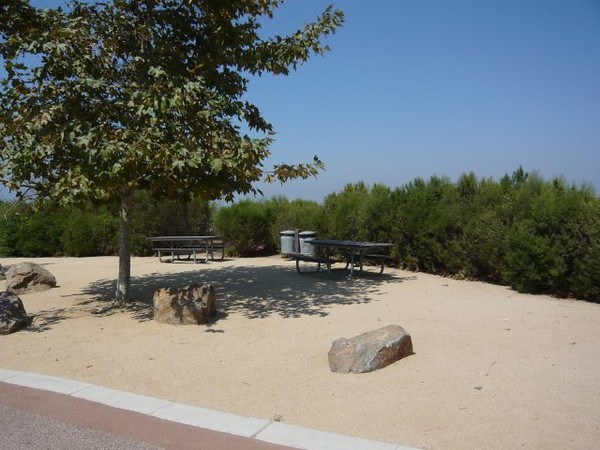 Be Aware:
The plants that are along the fencing aren't planted very closely together, and I spotted some toddlers wandering off into the underbrush.
You may be competing for the few parking spots in the lot.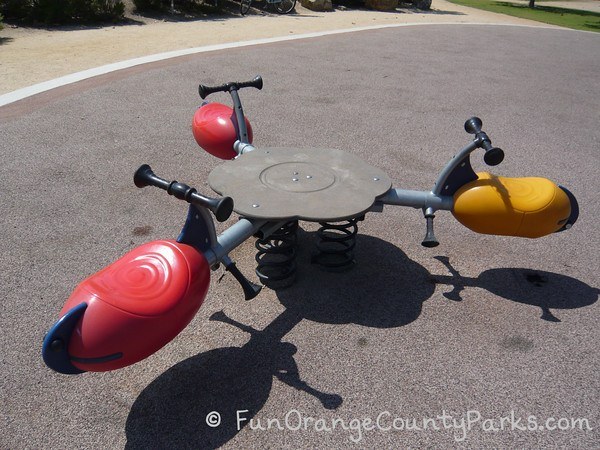 Checklist:
Dedicated parking lot – however it filled up quickly the morning we were there.
Recycled rubber play surface with some lawn areas
Restrooms
Picnic area
Trails for exploring and interpretive signs near the overlook explaining Huntington Beach's oil history and some of the birds you may see.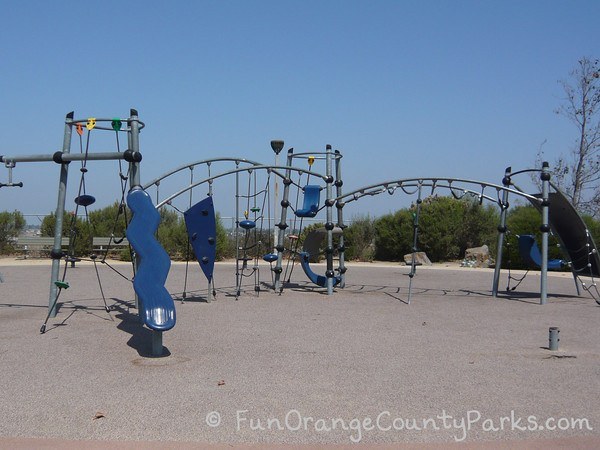 Originally published in September 2010.