Sweet Shade Park is one of Irvine's city parks. It's tucked off Harvard Avenue near the Villages of Columbus neighborhood.
The bright blue geometric play structure caught our eye as we drove by back when the neighborhood was being built.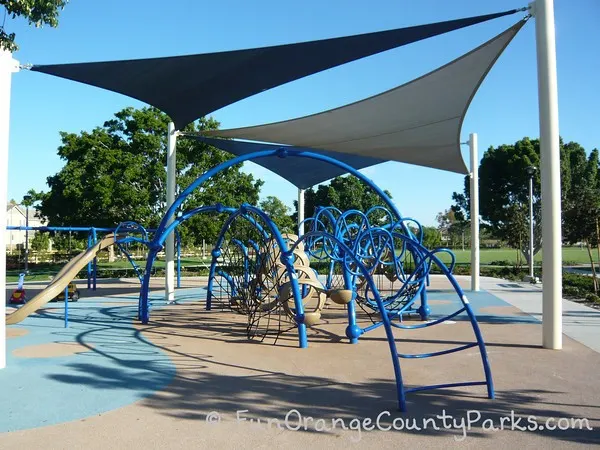 Directions to Sweet Shade Park in Irvine: It's off Harvard Avenue which runs parallel to Jamboree Road. The easiest cut overs from Jamboree are Warner or Barranca. (15 Sweet Shade, Irvine) MAP to Sweet Shade Park in Irvine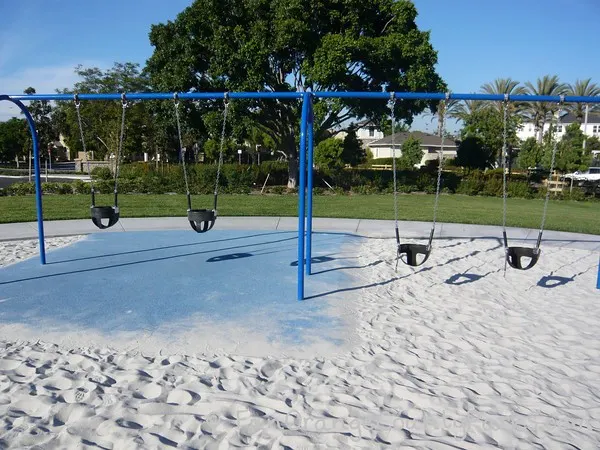 Highlights:
Nice mix of equipment for all ages. It's one of the few playgrounds where older kids might get excited to climb and play.
This combination of equipment is unique. The 2-5 year old area looked futuristic/nautical with 4 baby swings (two types). The playground manufacturer is Kompan which is used on a smaller scale at Bluebird Park in Laguna Beach. It had pitchers to scoop sand and many small stations for imaginative play.
I was completely fascinated with the 5-12 year old play equipment which commenter Laurie tells me is an Evos by Landscape Structures, Inc. (Thanks, Laurie!). You'll look at it and think "What can I do with this?" It inspires you to jump in and crawl around. My 4 year old loved it. There are 4 bench swings in this area.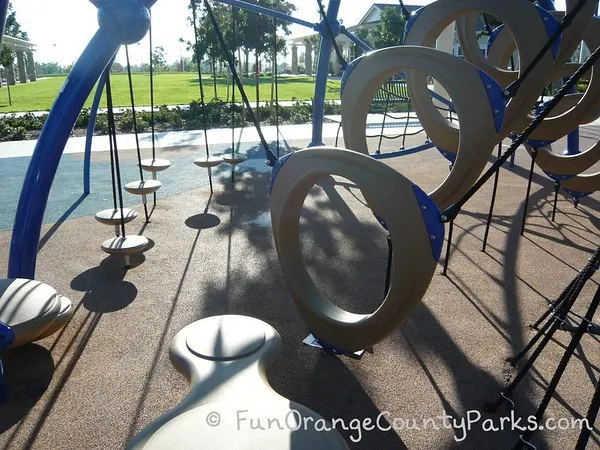 I loved the picnic area here with its huge grills. It looked like a nice place for a family picnic at sunset.
Beautiful landscaping and basketball courts past the small clubhouse (residents only).
Shades over the playground, but it looked more decorative than functional. However, it's probably great for lunchtime play when the sun is directly overhead.
There is a smaller playground across Marble Mountain – but a sign says it's for residents.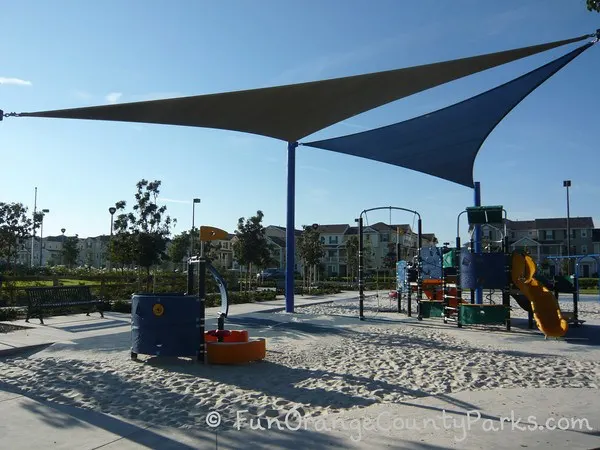 Be Aware:
Restrooms at the back of the clubhouse building, but may be locked.
Obviously, the blue structure is designed for kids over 5. A little extra supervision will be needed for the littlest ones using it.
Smaller playground across the street warns that it's for "residents only"
There used to be a slide with no sideguards, but it's no longer there.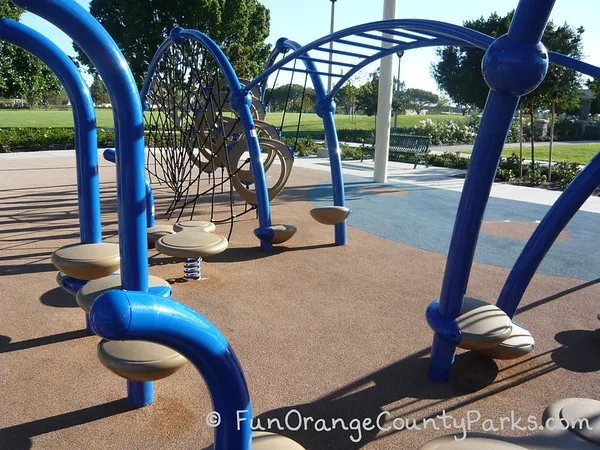 Checklist:
Recycled rubber and sand play surface
Dedicated parking lot
Restrooms at the back of the clubhouse building – but may be locked
Drinking fountains
Very nice covered picnic area with massive charcoal grills
2 basketball courts
Make facility reservations through the City of Irvine
Nearest public library: University Park Library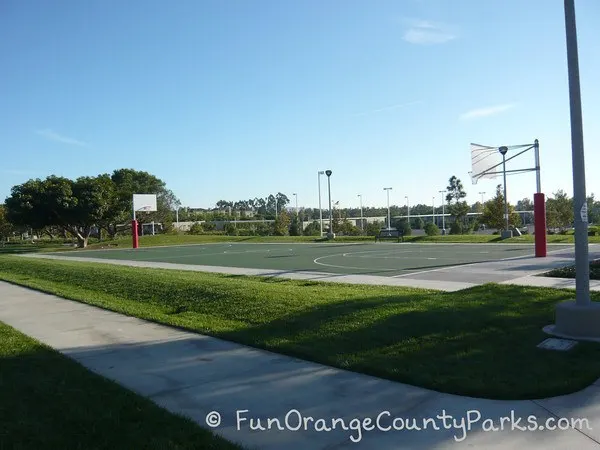 Parks nearby Sweet Shade Park in Irvine: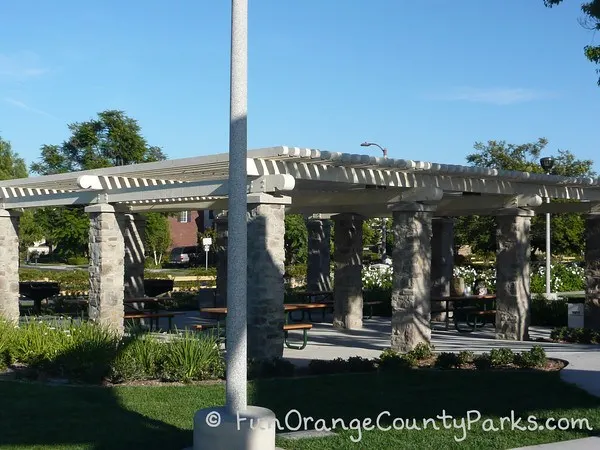 Originally posted in October 2009.