University Community Park in Irvine holds a strong spot in my mental checklist of Top 10 Parks in Orange County. I love the location and the arrangement of the play equipment.
How to Get to University Community Park in Irvine: Exit Interstate 405 at Jeffrey Rd./University Dr. and turn towards the UC Irvine and Tanaka Farms. Turn right on Beech Tree Lane and park in the lot ahead on your left. (Address: 1 Beech Tree Lane, Irvine) MAP TO UNIVERSITY COMMUNITY PARK IN IRVINE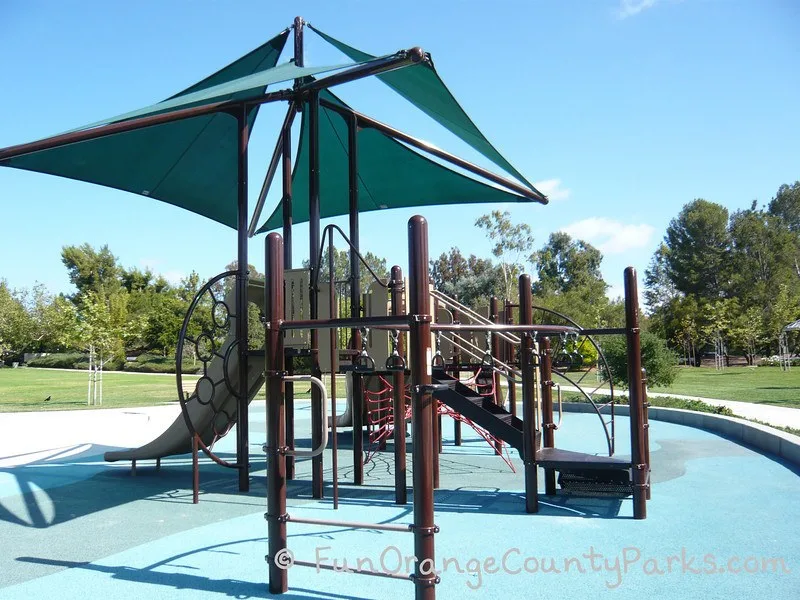 Highlights:
Easy to access from I-405
Near UC Irvine and Tanaka Farms, plus there's a gas station, IHOP, and Ralphs grocery store on your way (at the corner of Michelson and University)
The playground is beautiful with mostly recycled rubber surfaces and shade cover
It works for all ages. My older son had fun on the spinning equipment and rock climbing — while my younger daughter loved the low-to-the-ground monkey bars.
It's easy to see the kids from all angles — and there is a low wall to sit on and watch the action or shelter under the shade near the picnic tables.
It's away from busy streets.
The Irvine Adventure Playground is right on this property
You can rent out rooms inside the Community Center for events or b-day parties (picnic tables are first come, first serve)
2 bench swings, 2 baby swings
I absolutely LOVE that the library is right next door. We often pay a visit to the Friends of the Library bookstore.
Nature connection: There is a hidden path with some trees near the Beech Tree parking lot – fun for kids to explore. Also, check out the birdfeeder outside the community center.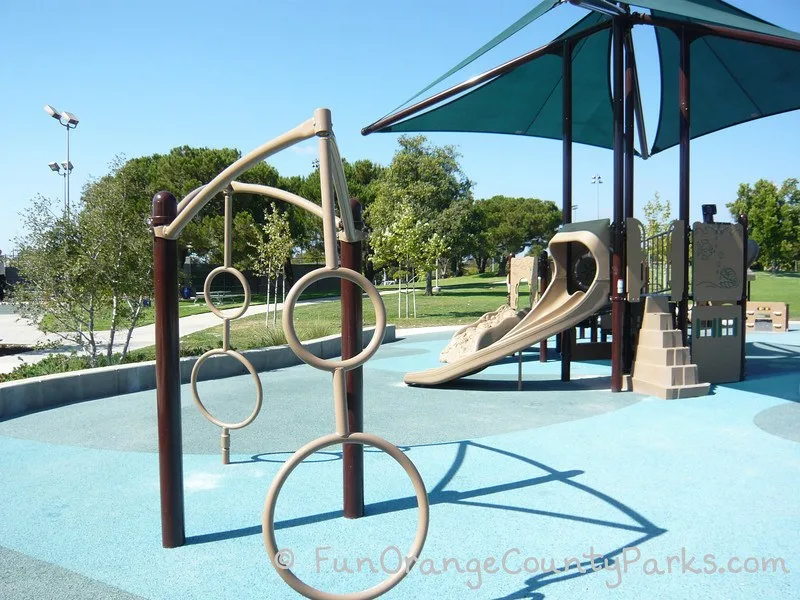 Be Aware:
It can get busy when camps are in session.
Not much shade on the playground
NO bounce houses allowed for parties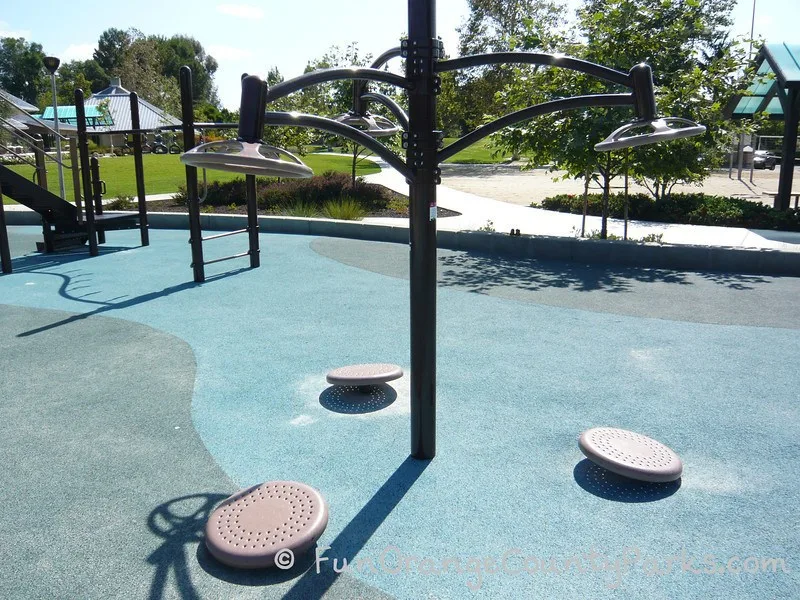 Checklist:
Dedicated parking lots on both sides of the playground (Beech Tree Lane and off Sandburg Way)
Play surface: Mostly recycled rubber with sand around the climbing boulder
Restrooms are VERY nice and located at the back of the community center
Shaded picnic area right on the playground
Drinking fountains
Every sports field and court imaginable: handball, soccer fields, tennis courts, basketball court, sand volleyball, baseball diamond (and they are all lighted!)
Make facility reservations through the City of Irvine
Nearest public library: University Park Library is within walking distance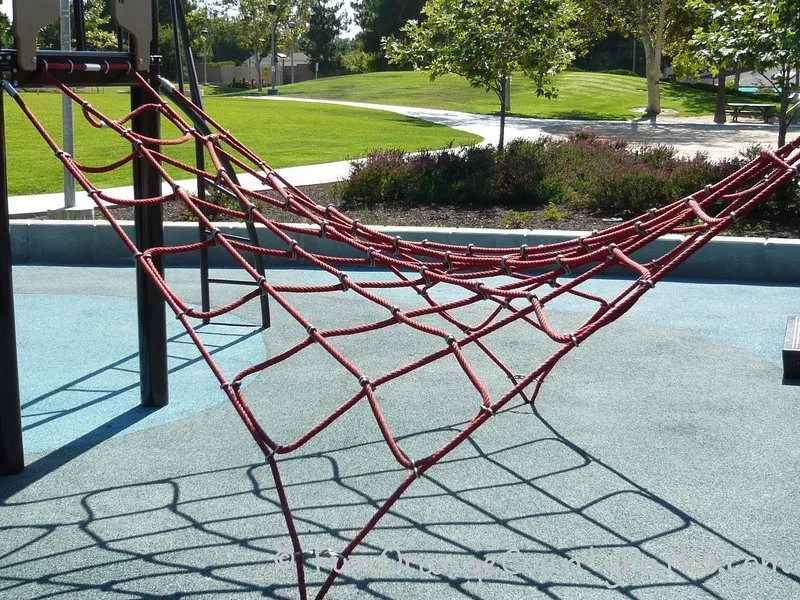 Nearby parks: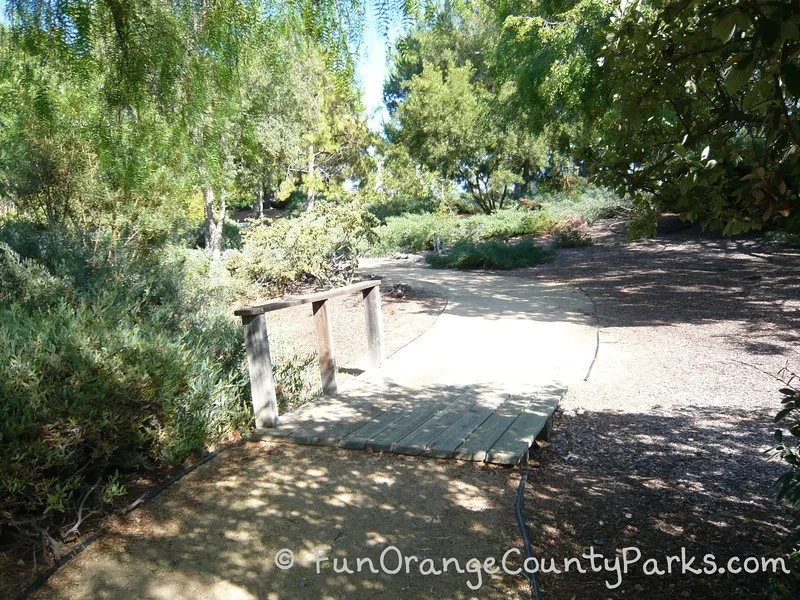 Originally published in August 2011.