Visiting Turtle Rock Nature Center and playground in Irvine turned into a very enjoyable afternoon for my kids and I.
I recorded the visit in my Simple Nature Adventures post, but neglected to write up a full post about Turtle Rock Community Park or the nature center. So now you get to learn about both!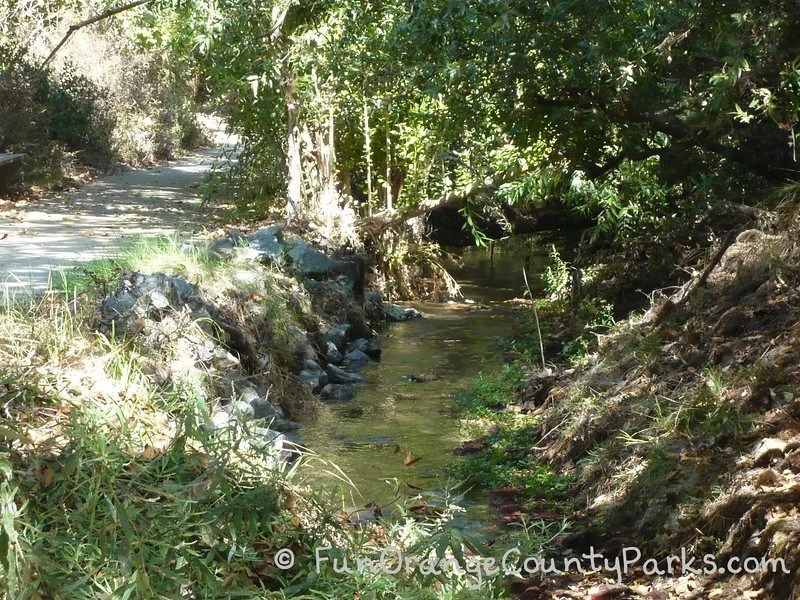 How to Get to Turtle Rock Nature Center and Community Park in Irvine: Take Culver Drive to Bonita Canyon Drive and turn on Sunnyhill. There is a large parking lot near the tennis courts. MAP to Turtle Rock Nature Center and Community Park in Irvine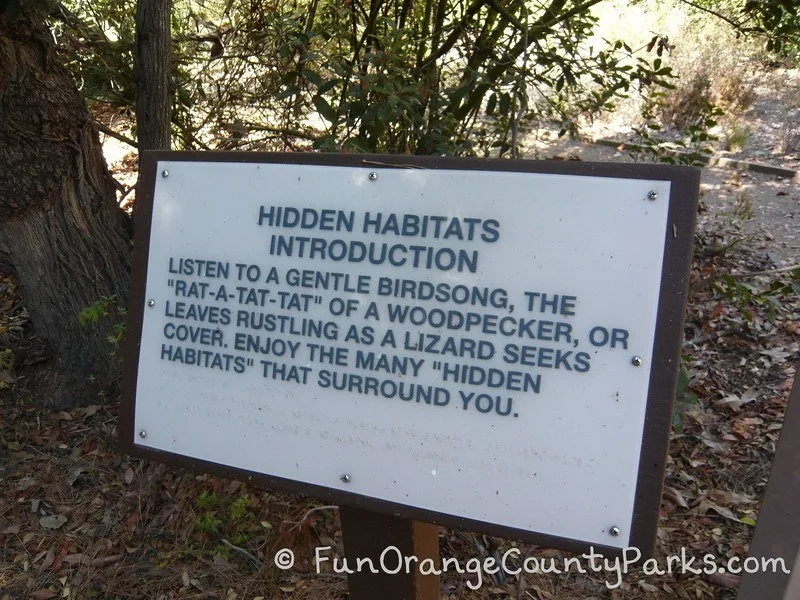 Highlights:
Turtle Rock Nature Center is very modest, but packed with small exhibits and items for exploration. It occupied my 7 year old and 4 year old for a good 20-30 minutes. The nature center is on my list of 17+ Family-Friendly Nature Centers in Orange County.
The center is a gateway to a paved nature walk. On our visit in September it was spider season. Webs everywhere! It made for a murky and somewhat nervous walk thinking we were going to smack into a web. However, it is not this way all the time – and on subsequent visits we never encountered critters like the first time.
I loved the creek and picnic area past the playground. So beautiful and peaceful.
The larger play structure at this Irvine community park had some great slides and lots of opportunities for climbing.
The smaller structure had a few steering wheels and a smaller slide.
There were 4 baby swings next to the smaller structure — two different types.
The 4 big kid bench swings were by the bigger kid equipment.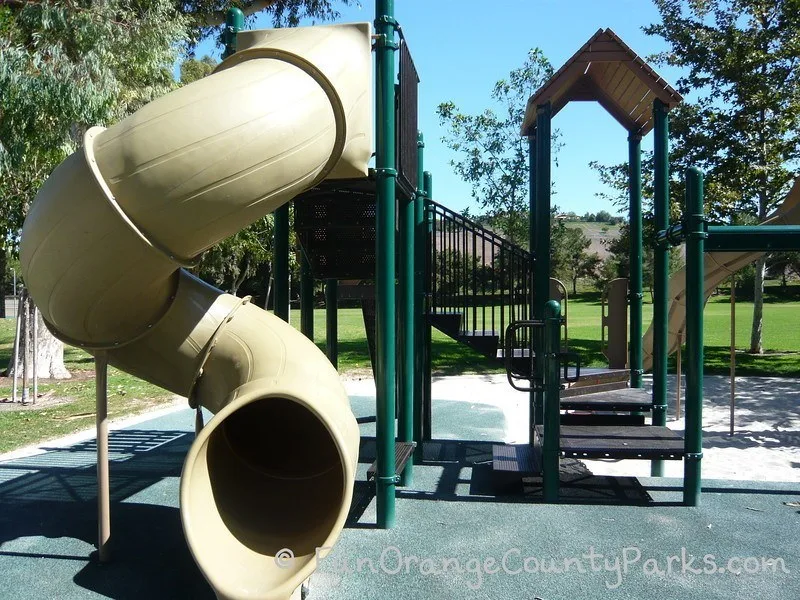 Be Aware:
Check the Nature Center hours before you go. The City of Irvine website says M-F from 9am-5pm, Sat 9am-4pm, and closed Sundays.
Kids might get good and dirty. Bring a change of clothes. My little girl ended up soaking wet (I knew she would) when I let her navigate the rocks across the creek.
I'm guessing a visit could possibly coincide with a community or sporting event. For us, it was very quiet.
During summer, the City of Irvine runs summer camps at the Turtle Rock Community Center and you may be sharing the nature center and park with young campers.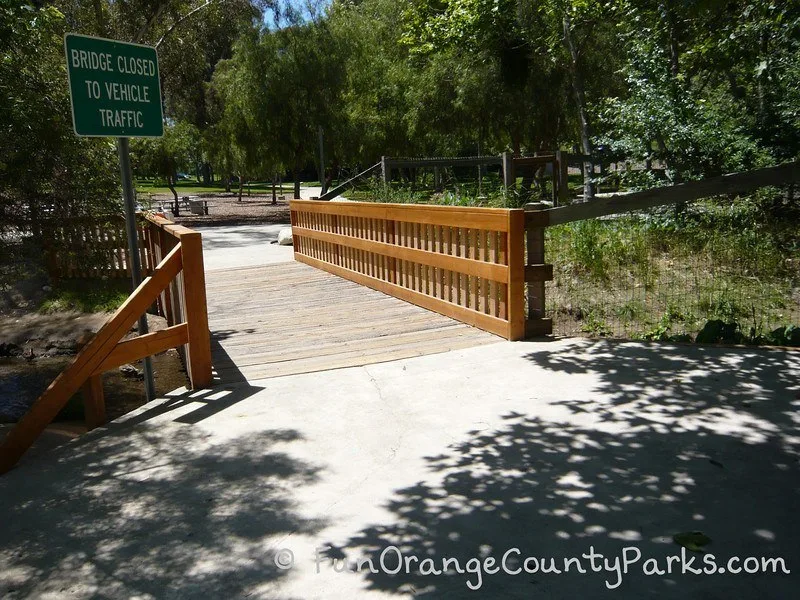 Checklist:
Small nature center
Large, dedicated parking lot
Sand and recycled rubber play surface
Drinking fountains
Bathrooms outside the Nature Center entrance and by the playground
Picnic area and grills across the bridge from the playground
Lots of trees for shade
Big grassy area for running
Park also has 4 lighted tennis courts and 1 lighted volleyball court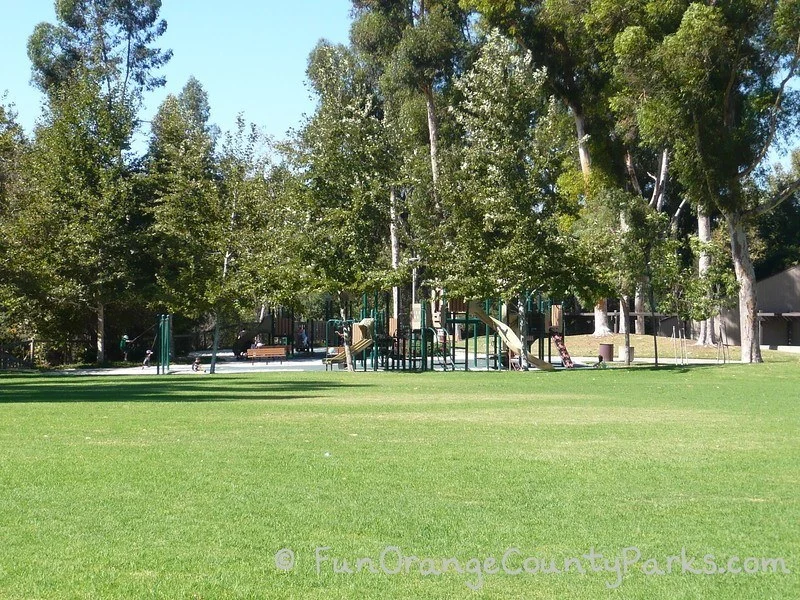 Originally posted in October 2009.