I learned about the Buena Vista Audubon Society Nature Center in Oceanside at a Richard Louv talk in Carlsbad.
The Audubon Society had a table in the lobby where they were promoting their annual spring fundraising auction — where they auction off birdhouses that children have decorated and donated.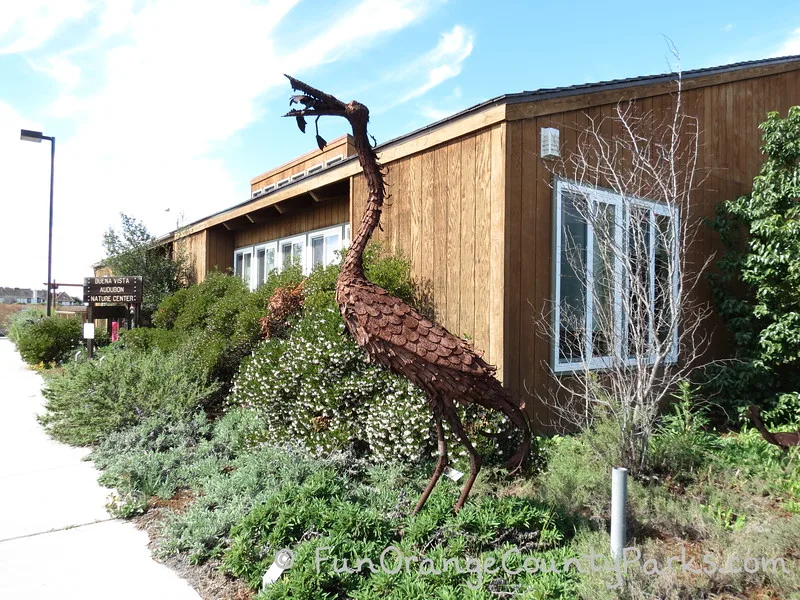 Directions to the Buena Vista Audubon Society Nature Center: Take Interstate 5 towards San Diego and exit at the 78 (Vista Way). Instead of heading east, head west towards the beach. Turn left at South Coast Highway and look for the nature center on your left before the Buena Vista Lagoon. (Address: 2202 S. Coast Highway, Oceanside, CA) MAP TO THE BUENA VISTA NATURE CENTER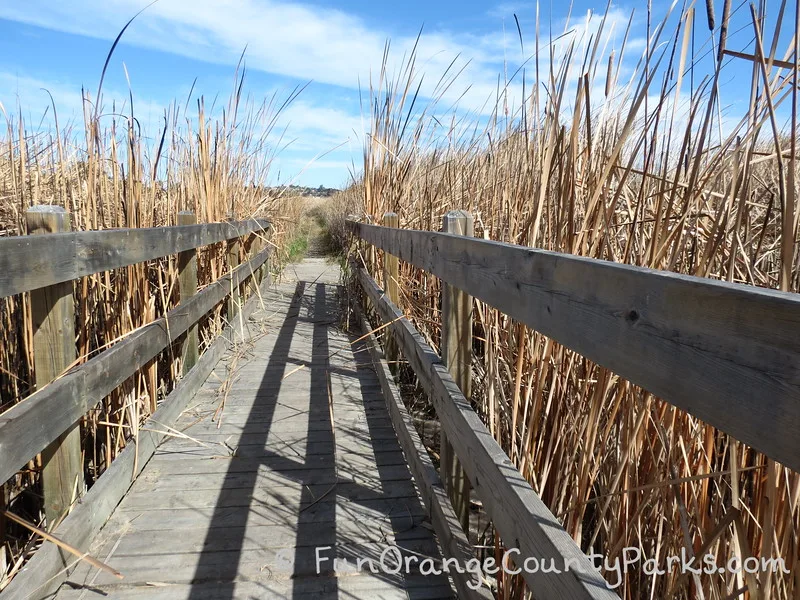 Highlights:
The center underwent a big renovation in 2014.
The volunteers are always a highlight of places like this – strike up a conversation and learn something! Ask what animals they've been seeing and where.
We donated $1 for a Nature Treasure Hunt map which led us on the short trail around the lagoon.
The nature walk was short and appropriate for all ages.
You'll get to walk through reed-lined trails and across bridges.
Keep your eyes open and your voices quiet to listen for birds! We saw turtles in the water and small fish, too.
There is a native plant garden and interpretive signs on the kiosk directly across the driveway from the Nature Center.
Kids will like the gift shop – and parents will like the books in the gift shop.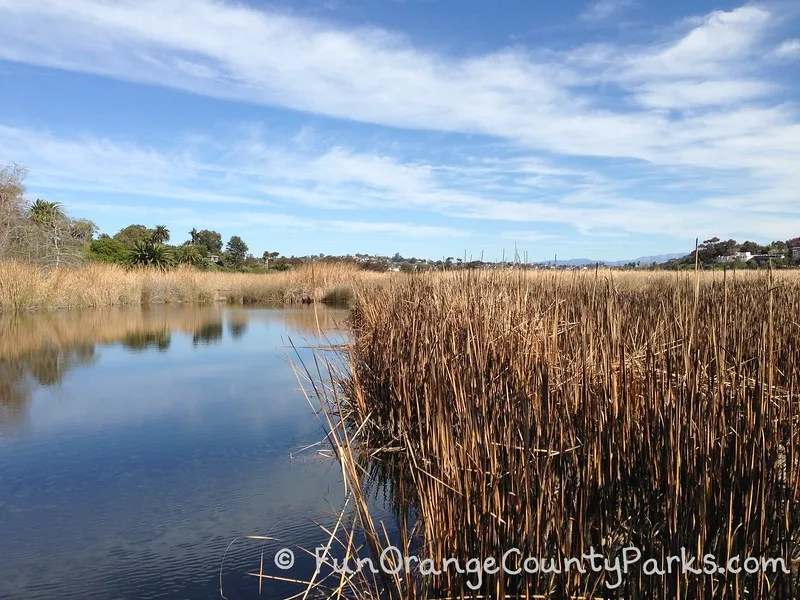 Be Aware:
Closed Sundays and Monday

s
The trail is short, but not really stroller friendly.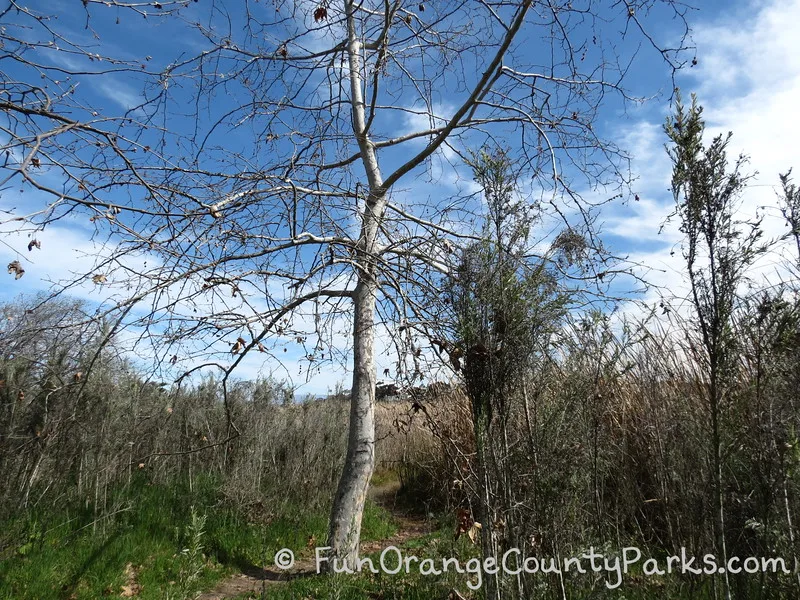 Checklist:
Dedicated parking lot

Hours are Tues-Sat from 10am-1pm (but double check the official website for current hours)
Picnic tables for enjoying lunch near the lagoon
Right in between Carlsbad and Oceanside – so you are near restaurants and able to get on and off the freeway easily
Our stop took us about an hour to explore the nature center and take the nature walk.
Nice restrooms inside the nature center.
Their website has a list of birding resources for San Diego
If you want to have another nature adventure in San Diego, the San Diego Botanic Garden is not far from here or the Agua Hedionda Discovery Center near Legoland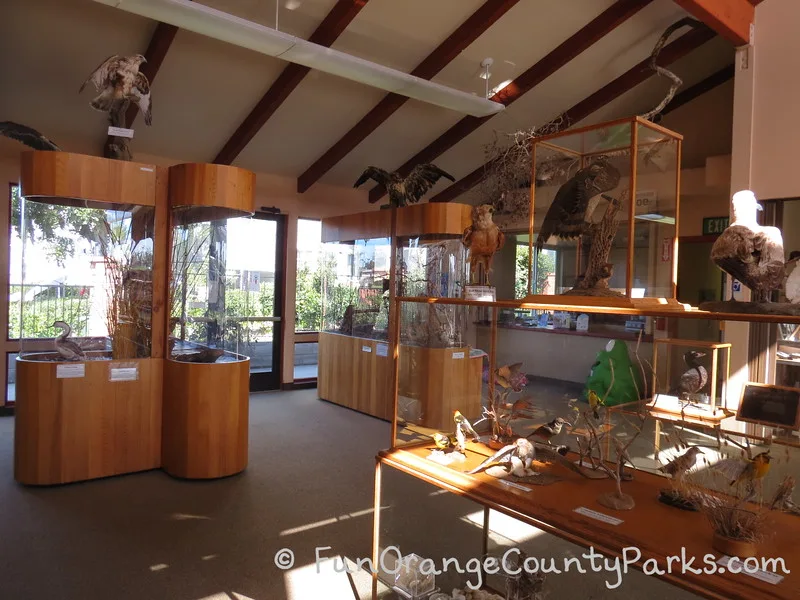 Originally published in May 2013.