The Environmental Nature Center in Newport Beach is a little oasis of serenity providing a place to unwind and explore.
It feels just the right size for little ones and, even when my son was 10 years old, he enjoyed the winding paths and writing in his nature journal here.
This spot is also on my list of 7 Places to See Redwoods in Orange County along with 17+ Nature Centers in Orange County.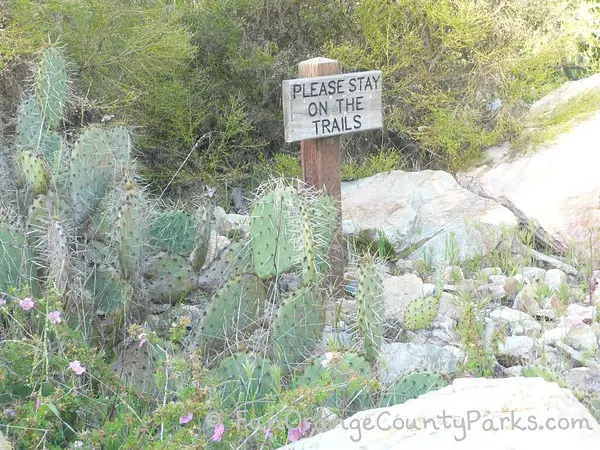 Directions to the Environmental Nature Center: There are a lot of ways to get here! You can take Pacific Coast Highway (PCH), the 73, and even the 55. It's at the corner of Dover and 16th Street near Newport High School. I've saved the map with a satellite view so you can see how the nature is nestled between buildings and houses. The marker is right on the nature center itself at 1601 16th Street. MAP TO THE ENVIRONMENTAL NATURE CENTER
Highlights:
You will find a nature center room with interpretive signs and some hands on activities for the kids: making animal tracks with water stamps, pressing buttons for light-up answers to nature quizzes, a coloring table, mortar and pestle practice, and reading about habitats.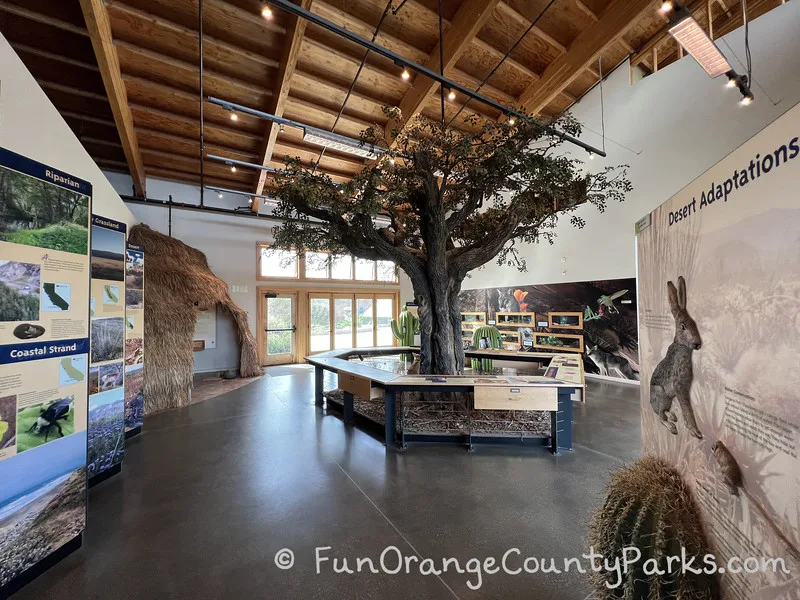 Spring is a beautiful time to enjoy the grounds when the blossoms emerge from buds.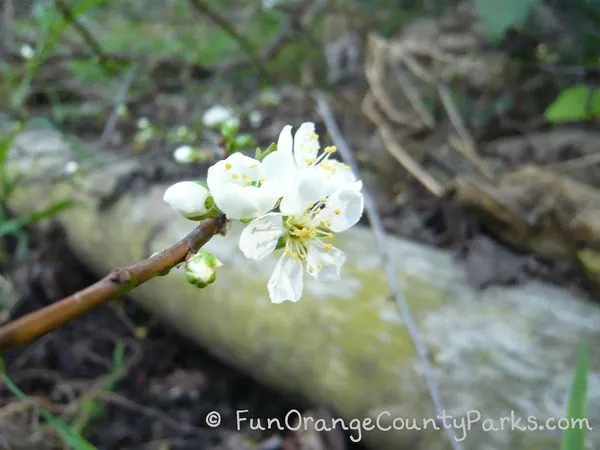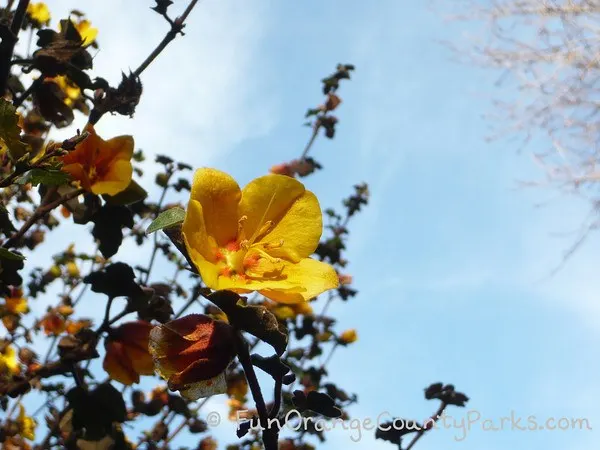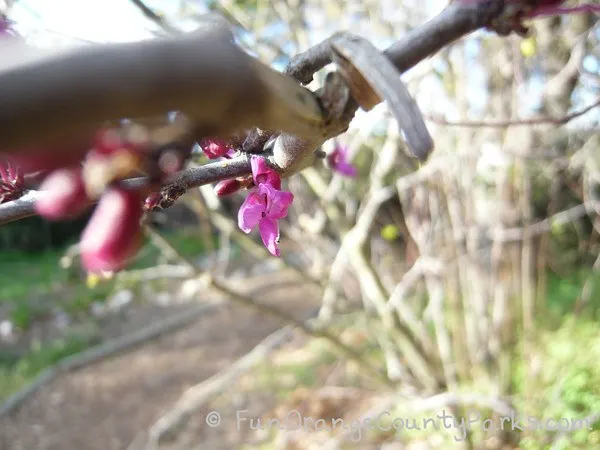 You'll see and hear waterfalls. You'll follow a stream as it splashes over rocks and maybe catch a glimpse of a hummingbird taking a bath.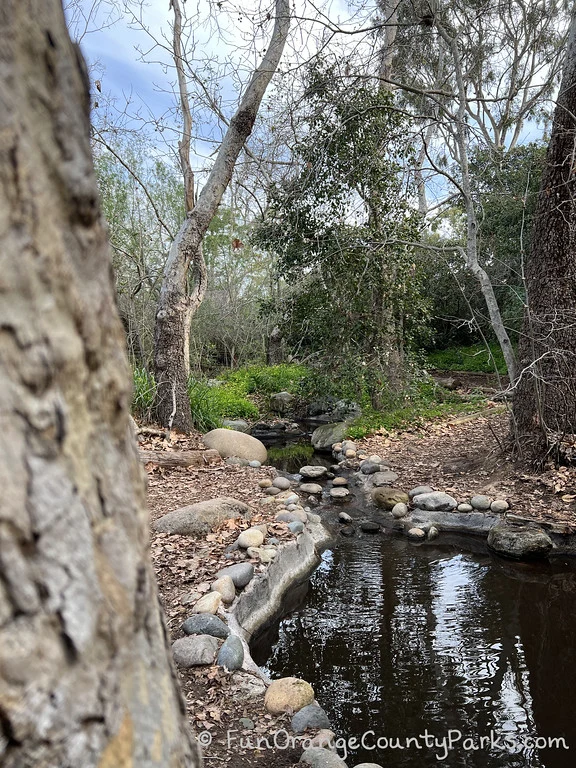 And you might be lucky enough to catch sight of a squirrel in a tree or a bunny on the trail.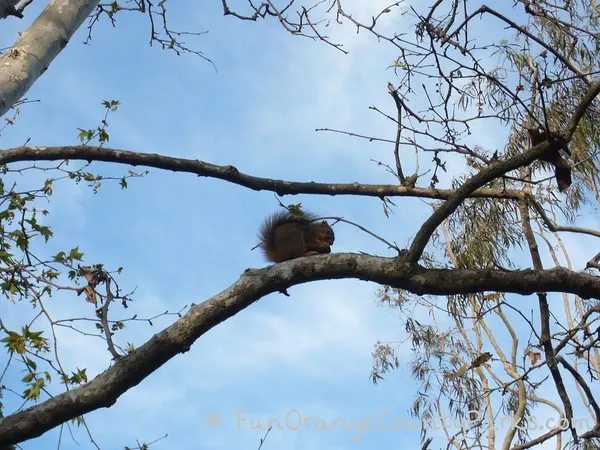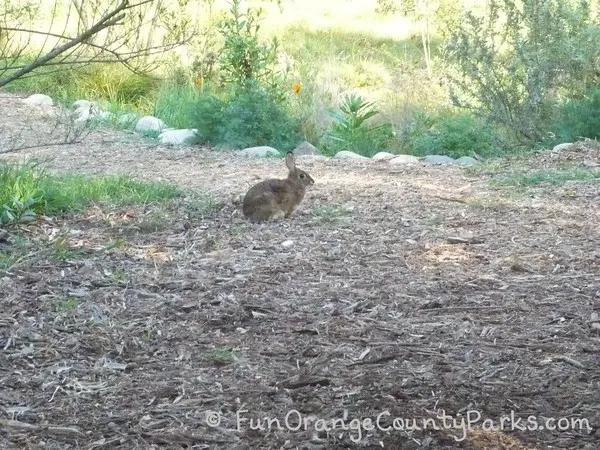 There's even a magical forest and secret swamp: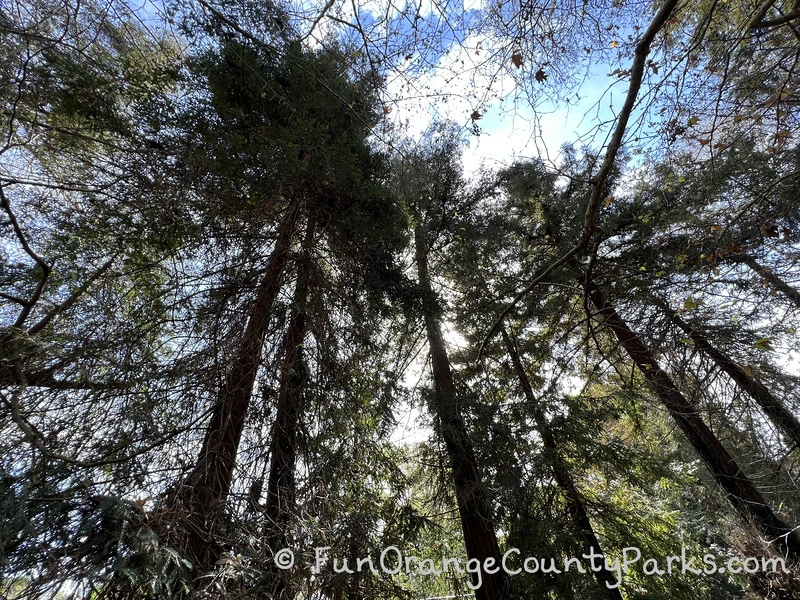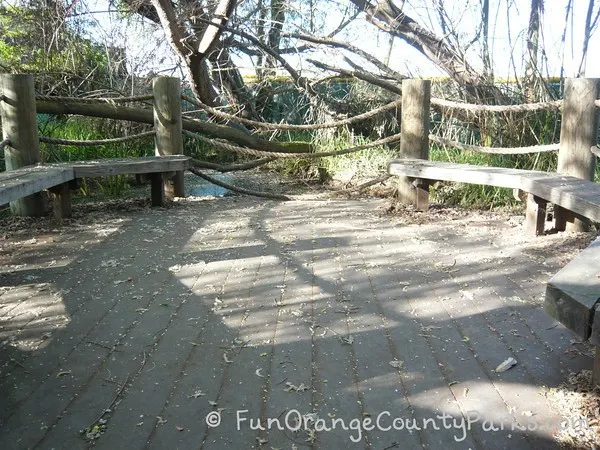 Checklist:
Open to the public on Sat/Sun 10am-3pm. ENC Members Only hours M-F 2pm-5pm. (Phone: 949-645-8489).
Admission is free on weekends, but donations and membership are encouraged (especially since you get more access to the center on weekdays). There's a donation box by the docent desk. Put the money in the box and the owl hoots!
There is a docent staffing the Visitor Center who gave us an introduction to the building and the grounds on our first visit.
Restrooms and drinking fountains are in the building – but not out on the trail.
There's a small gift shop with great books on nature and ENC t-shirts and hats.
ENC has a wide offering of events for children, families and adults. Check their Events page for details.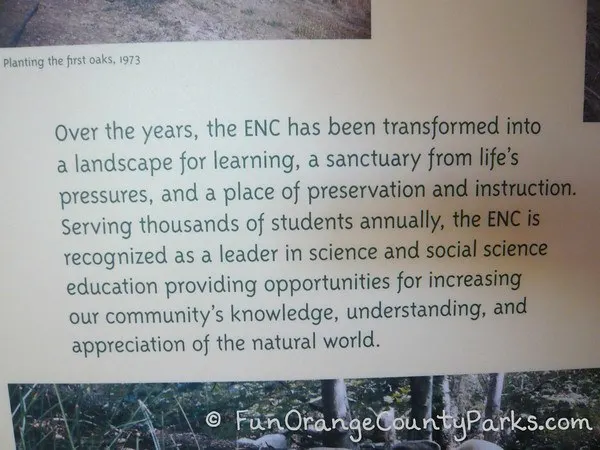 Nearby Parks:
Originally published in March 2012.