Bob Henry Park in Newport Beach is more of a this-is-where-we-play-while-older-sibling-plays-baseball-or-softball kind of park. In other words, it's not a destination playground. However, its location makes it the perfect playground to include in an all-day family outing when paired with The Environmental Nature Center and a walk around Castaways Park. I guess you could say the corner of Dover and 16th is a hotspot for recreation.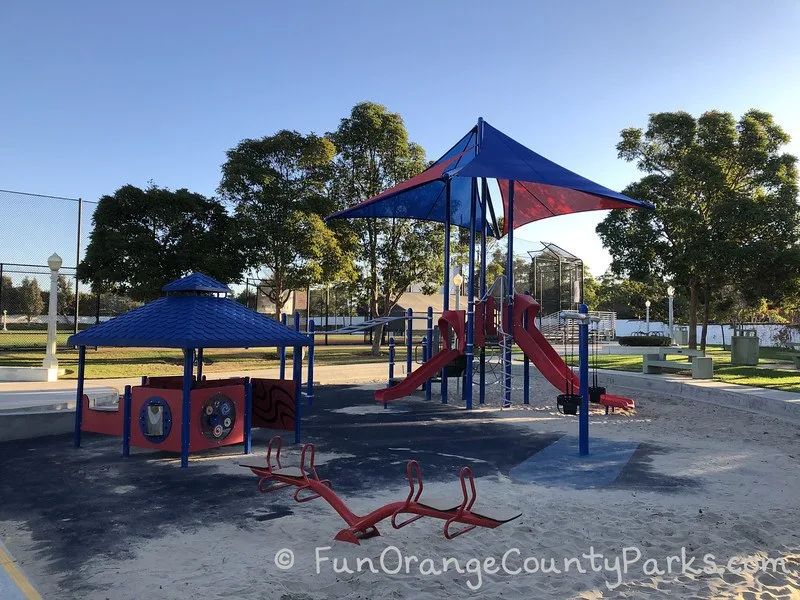 How to Get to Bob Henry Park in Newport Beach: There are a lot of ways to get here! You can take Pacific Coast Highway (PCH), the 73, and even the 55. It's at the corner of Dover and 16th Street near Newport High School. I've marked the map with the exact location. (Park Address: 900 Dover Drive, Newport Beach) MAP TO BOB HENRY PARK IN NEWPORT BEACH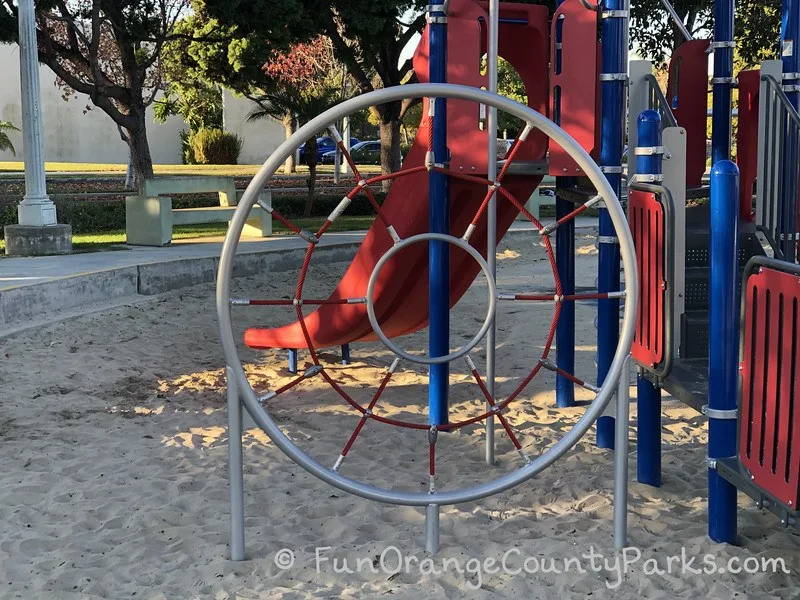 Highlights:
Location, location, location – I love that this park is so near the Environmental Nature Center and Castaways Park. If you keep walking up Dover, you'll be able to visit the Mariner's Branch of the Newport Public Library.
The dedication sign in the park reads: "On August 17, 1997, this park was dedicated in memory of Newport Beach Police Officer Bob Henry who died on April 13, 1995 after being fatally wounded near this site while valiantly protecting the citizens of this community." I think it's a beautiful memorial filled with smiling kids and happy families.
The playground is very compact and a bit sunken so it's easy to see the kids from any vantage point.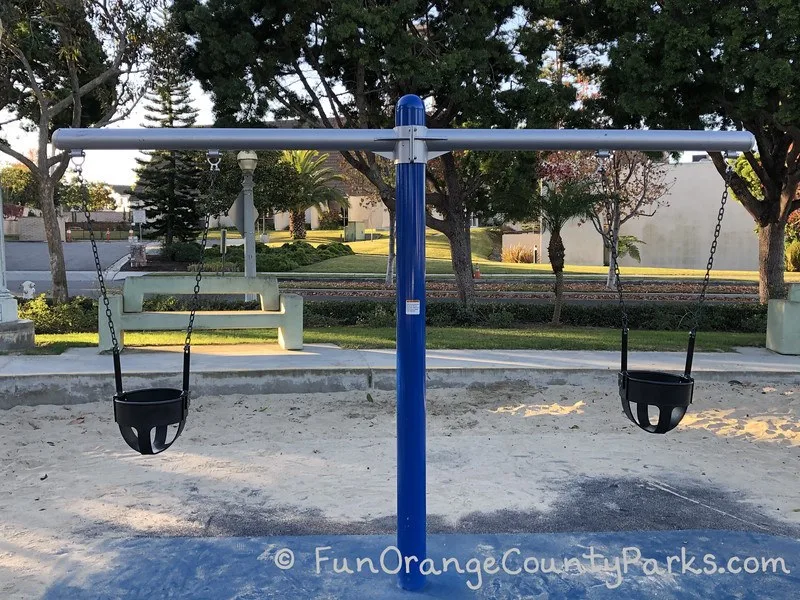 Better than the previous play structure with new monkey bars, a double slide, and short toddler slide.
There's a teeter-totter, spiderweb climber, corkscrew climber, and clubhouse.
2 baby swings.
Also a new ramp from sidewalk above down onto the recycled rubber playground surface.
There is ample parking for play (although it could be impacted during baseball season).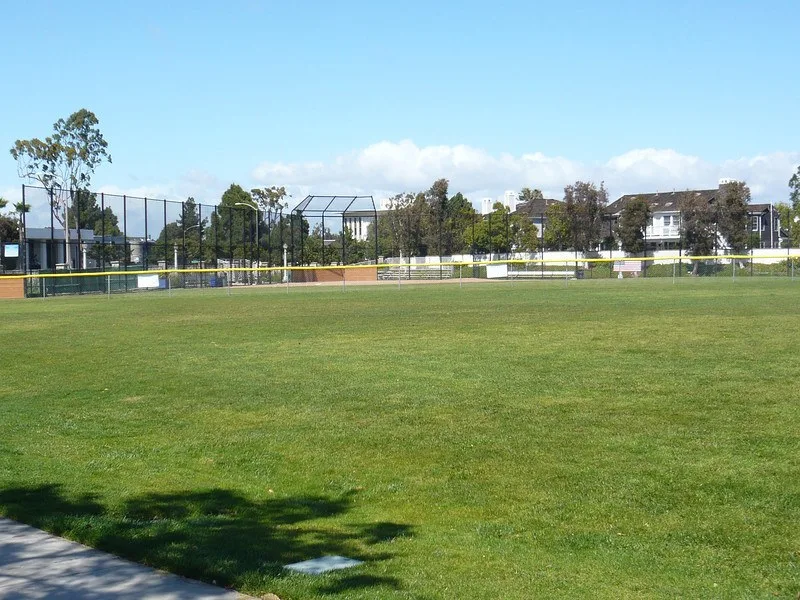 Be Aware:
Parking can be impacted if there are baseball games.
The playground is somewhat near the parking lot and the park is near a busy intersection, so keep your eyes on little wanderers.
There is one of those corkscrew climbers that might be a hazard to ambitious toddlers, but it's not too high off the ground.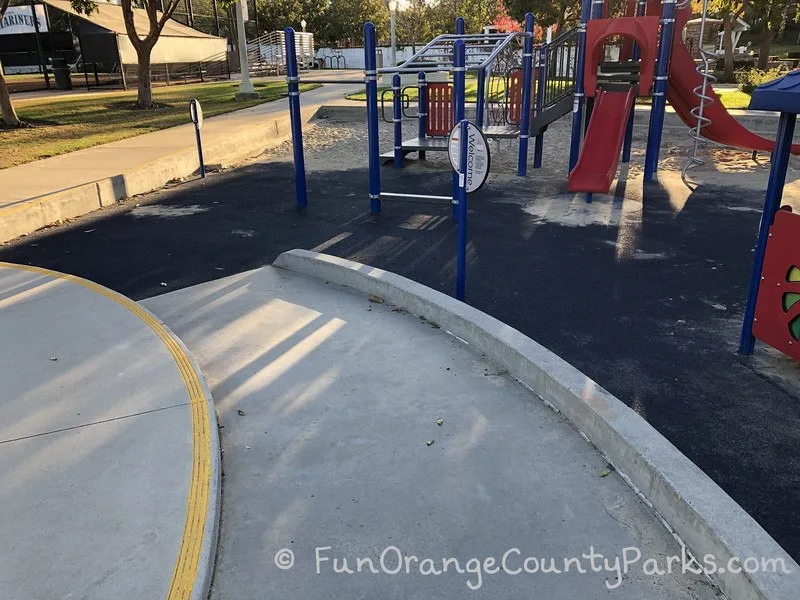 Checklist:
Dedicated parking in the lot
Play surface is recycled rubber and sand
Restroom building is right near the playground (stop here before a walk around Castaways)
Closest public library: Mariner's Branch of the Newport Public Library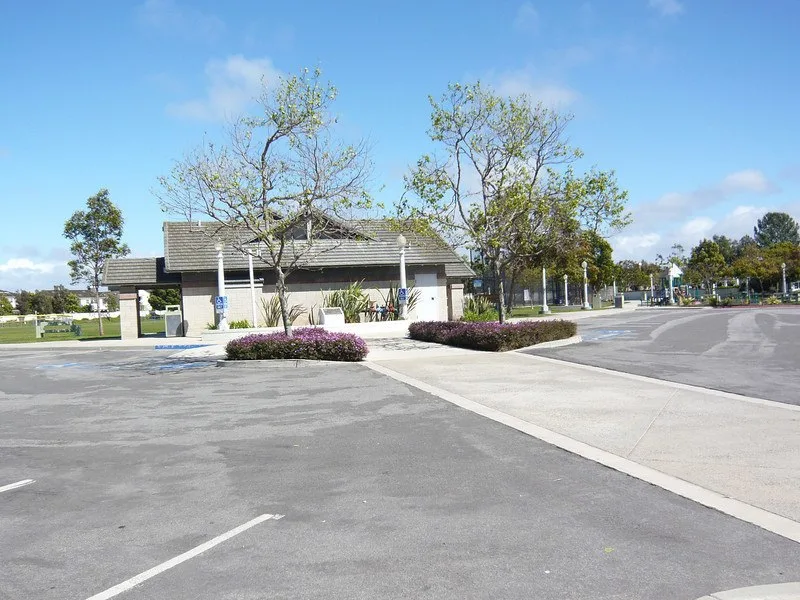 Nearby Nature Centers:
Originally published in June 2012.