The Peter and Mary Muth Interpretive Center is a nature center in Orange County right across from the Newport-Mesa Family YMCA and part of the Upper Newport Bay Nature Preserve.
I wish the center was there during my college days as a Y lifeguard and swim instructor. I would have spent a lot of time there!
The views are incredible and there's always wildlife to see. I like it for sunset viewing from the roof of the center.
This is truly one of my favorite spots on my list of 17+ Family-Friendly Nature Centers in Orange County.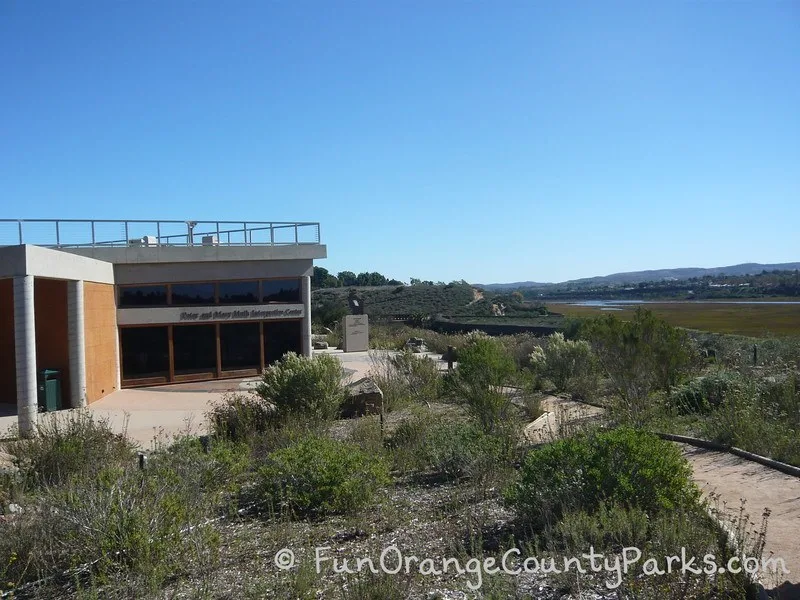 How to Get to Muth Interpretive Center and Upper Newport Bay: It's easy to get to Muth from either Interstate 405, Pacific Coast Highway (PCH), or the 73 Freeway. OCParks.com has a custom map and a number of different directions. I'm going to give you directions from John Wayne Airport since it's a landmark most Orange County residents know. Take MacArthur Boulevard to Campus Drive and turn right. It will wind around over the 73 and turn into Irvine Avenue. Now you're driving towards 17th Street in Costa Mesa. After you pass the golf course on your left and Irvine Ranch Market on your right, you'll turn left onto University Drive. There is a dedicated parking lot on your right across from the YMCA. (Address: 2301 University Drive, Newport Beach) MAP TO MUTH INTERPRETIVE CENTER IN NEWPORT BEACH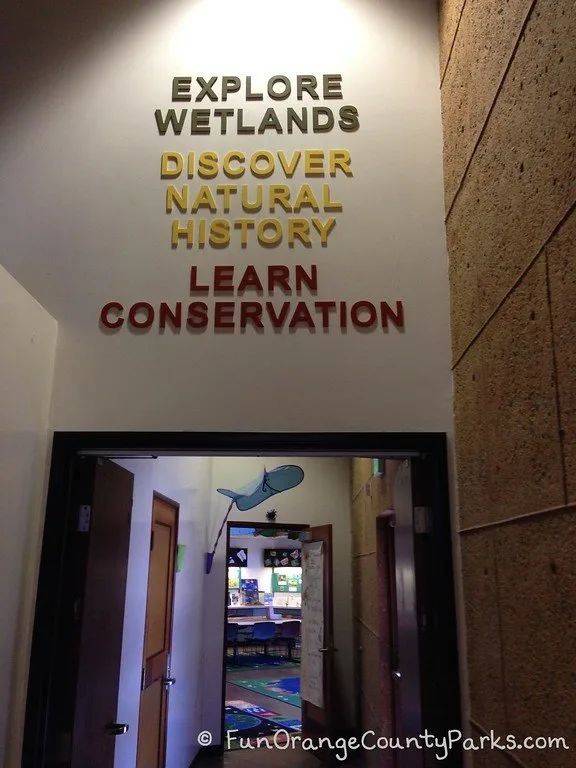 Highlights:
Start your exploring from the parking lot and follow the well-marked trail down the hill to the center.
There's a beautiful little Butterfly Habitat and sculptures outside the entrance.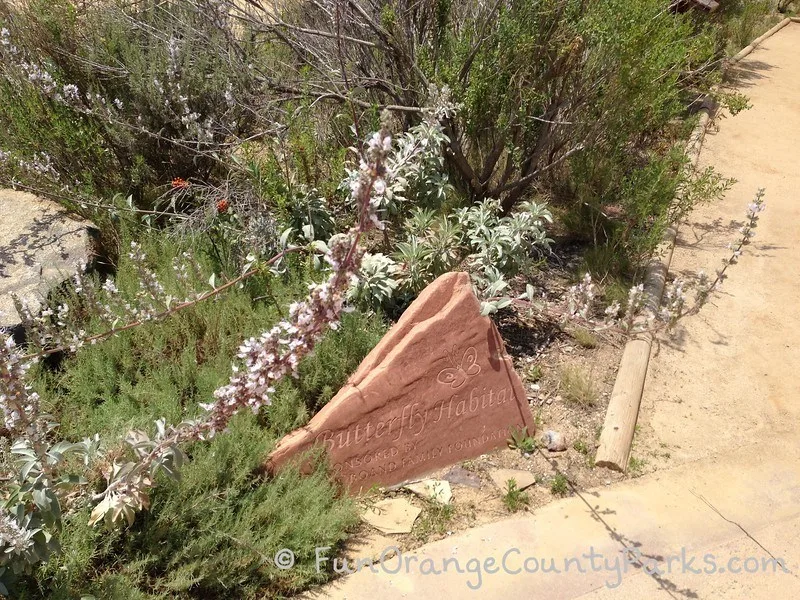 The Interpretive Center is my favorite for many reasons: 1) It's near the ocean, 2) It explains why wetlands are vital habitats, 3) It's hands-on for the kids where they can crawl, touch, and lift windows on displays, and 4) The classroom is open for public discovery providing there are no classes in session.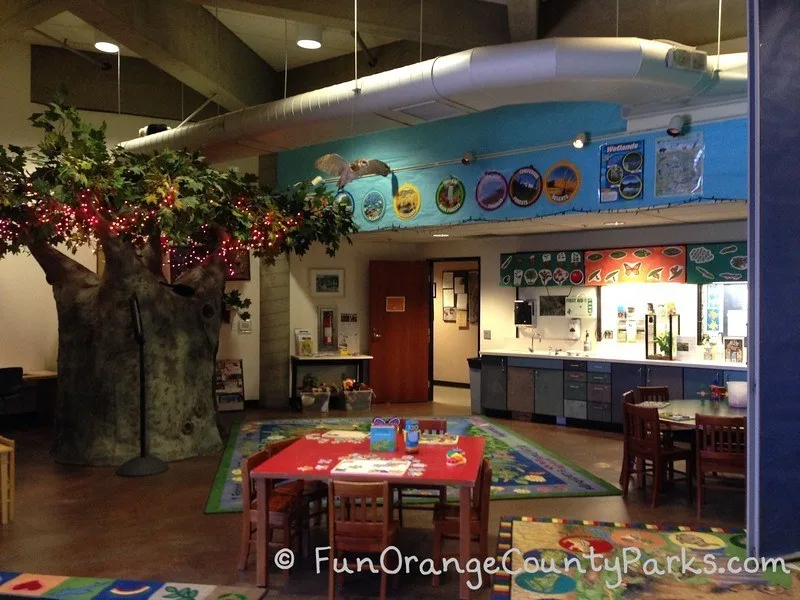 Don't miss the roof of the building which doubles as a viewpoint with a telescope.
The volunteer naturalists who run the center are extremely helpful and can answer any questions you might have about the area or trails. They can also help you name wildlife you might have spotted.
You'll learn a lot about OC history as you browse through the exhibits.
Little plane lovers will love to hear the roar of the planes taking off or landing from John Wayne Airport.
We do something different every time we go. Just enjoy the view and having the kids outside. We saw an osprey on the hunt on our last visit.
Walk the trails and take in the views. They are packed dirt and appropriate for strollers. This even hooks up with the Back Bay Loop bike trail, so you can walk along that with some pretty impressive bird watching opportunities.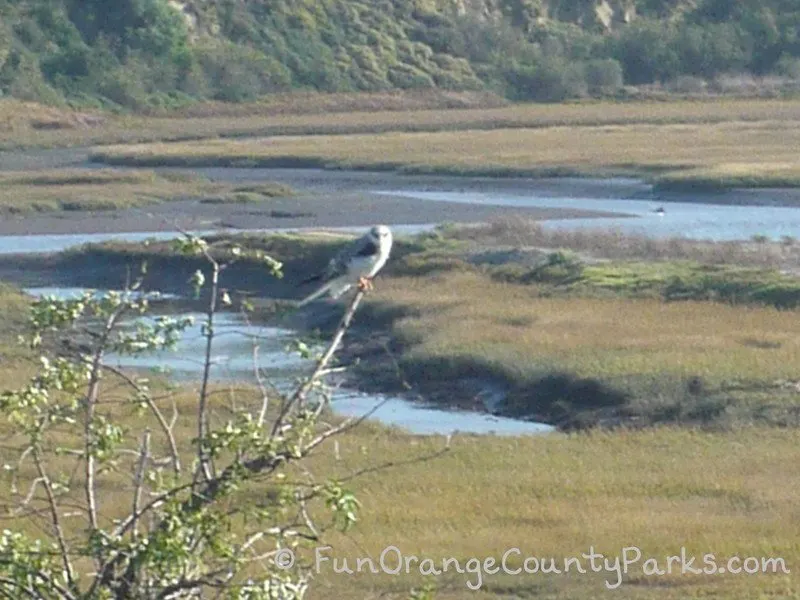 Be Aware:
There's no playground here — so make nature your playground!! You'll be amazed at how much fun the kids will have exploring.
The Center is CLOSED Monday.
The parking lot sometimes closes during and after wet weather, even when the center might be open. Just park on the street.
No shade outdoors and although there's a sea breeze, it can get hot when walking midday.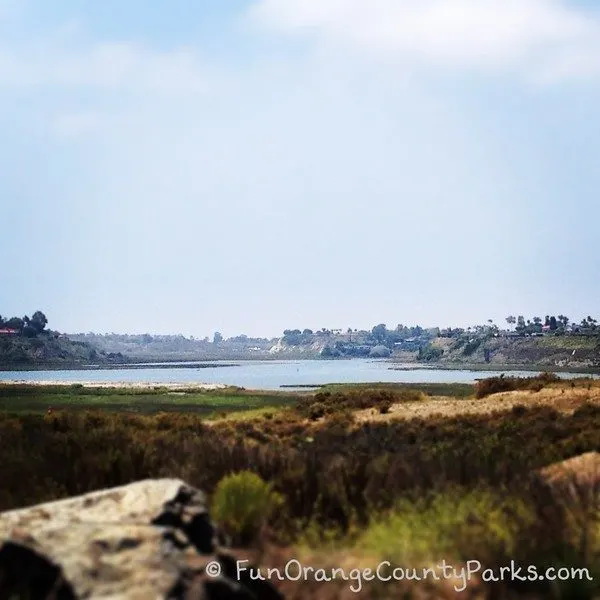 Checklist:
Admission is FREE. If you take a class or participate in a program, you will be charged a small fee.
Park along University or in the small dirt parking lot. It's a short walk to the center from the lot.
There are nice restrooms and a drinking fountain inside the center.
There is a small gift shop with nature books, travel guides, and knick-knacks which actually benefit the Newport Bay Conservancy nonprofit.
You must register ahead of time for Wild Tales for your 2 to 5 year olds through the Irvine Natural Ranch Natural Landmarks Let's Go Outside website.
The Muth Interpretive Center is listed on the OCParks.com website as Upper Newport Bay Nature Preserve.
The Newport Bay Conservancy keeps an event calendar in the sidebar of their website which is updated regularly. They also have a useful map which is a bit different from the OCParks.com version.
This is on the list of Nature Scene Investigator locations, so make sure you bring your Guidebook.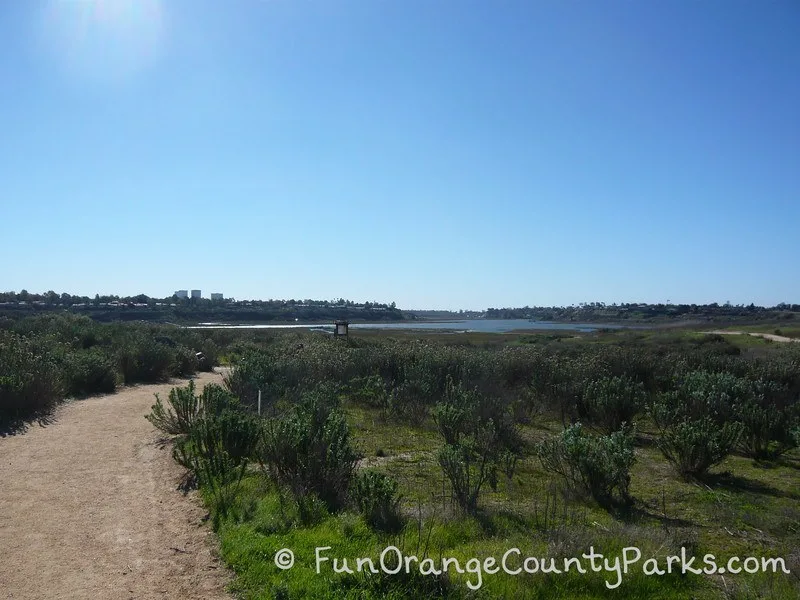 Nearby Parks:
Originally published in December 2010.