Balearic Park in Costa Mesa was one of the most popular recommendations when I asked a group of moms at TeWinkle Park about other good Costa Mesa parks.
Estancia Park actually neighbors Balearic, so it's like getting two parks in one. Estancia is the one with the historic adobe and Balearic is accompanied by a community center.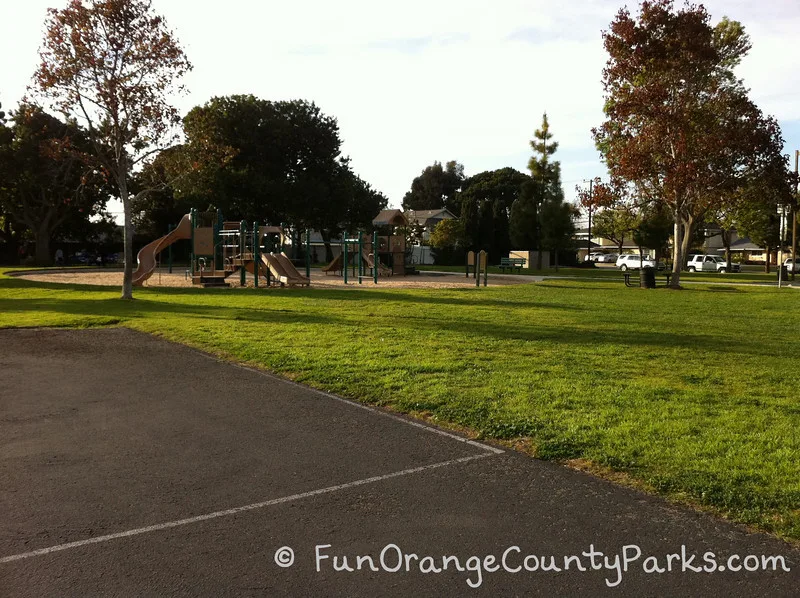 Directions to Balearic Park in Costa Mesa: The park is a great sidetrip from IKEA. From Interstate 405, take the Harbor Blvd exit and turn towards the ocean (away from IKEA). Turn right on Adams Avenue which is a main street. Turn right on Mesa Verde Drive West and then left on Boa Vista. Parking for Estancia is in the lot on Boa Vista. Go a little further and turn left on Balearic Drive for parking on the left next to the community center. MAP TO BALEARIC PARK AND ESTANCIA PARK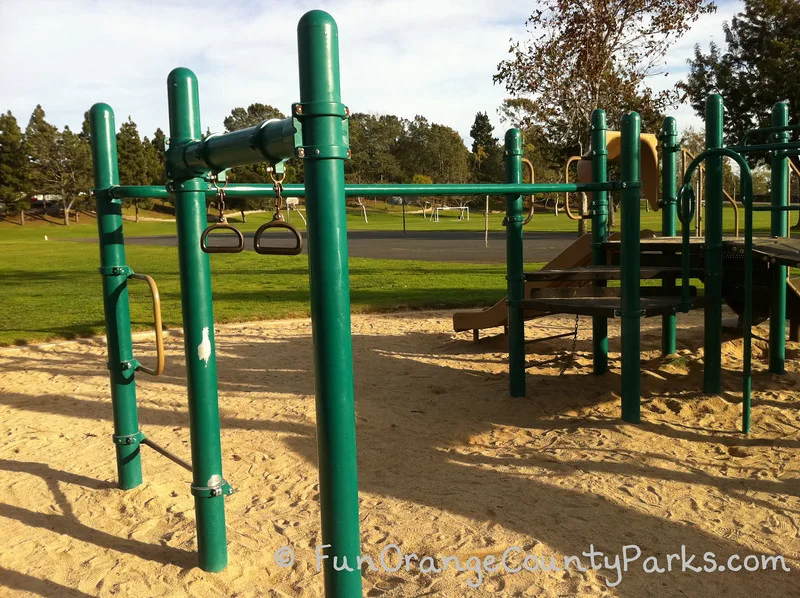 Highlights:
Located away from major streets.
Nice grassy fields for lots of run around time.
Kid-size basketball hoops (we're always looking for these, but rarely find them)
Our kids absolutely loved the hill between the parks. They pretended they were Lewis and Clark on an expedition. There are walkways up and down the hill, but also trails through the bushes.
Estancia is a great park to pair with learning about the mission and the ranchos because of the Diego Sepulveda Adobe. The Costa Mesa Historical Society opens the adobe, based on volunteer availability, on the 1st and 3rd Saturdays of the month between noon and 4pm.
The playground isn't anything special. It's just one of those great neighborhood hangout parks.
2 bench swings, 2 baby swings.
Good spot for flying kites or bringing a soccer ball, football, frisbee, or basketball.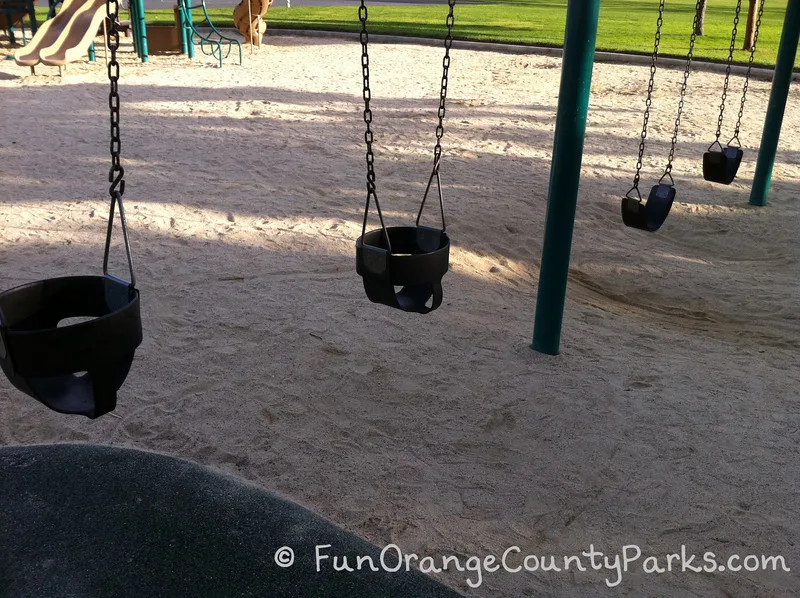 Be Aware:
We previewed the trails in the bushes to make sure there were no hazards – or people!
I think this is popular for community events (but on the evening we visited, almost no one was there).
Lots of folks out walking their dogs.
NO playground at Estancia. The playground is at Balearic.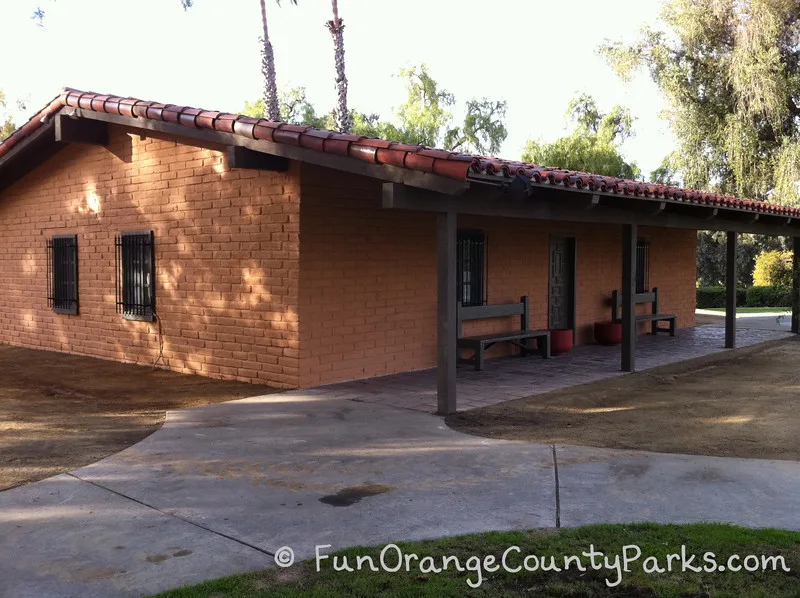 Checklist:
Parking in dedicated lots. You can park in Balearic and walk up and around Estancia or vice versa.
Drinking fountains throughout.
Restroom building up on the hill at Estancia and down near the playground at the Balearic Community Center.
Play surface is sand.
Picnic tables and grills at both parks.
Not a lot of shade on the playground, but plenty of big trees and shady spots.
Nearest public library branch: OCPL – Mesa Verde Library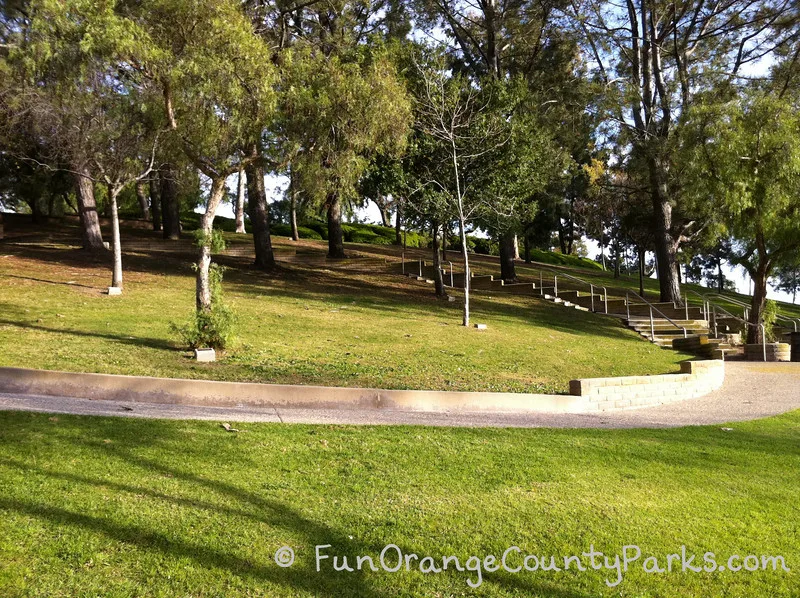 Parks nearby:
Originally published in March 2011.