TeWinkle Park and Angel's Playground is adorned with names of generous individuals and philanthropic groups who helped create Angels Playground.
According to the Angels Charity website, "the plan was the inspiration of Costa Mesa residents, Mr. and Mrs. Doug Hansen, whose daughter, Angel, is severely disabled." Groundbreaking for the park occurred in November, 2007.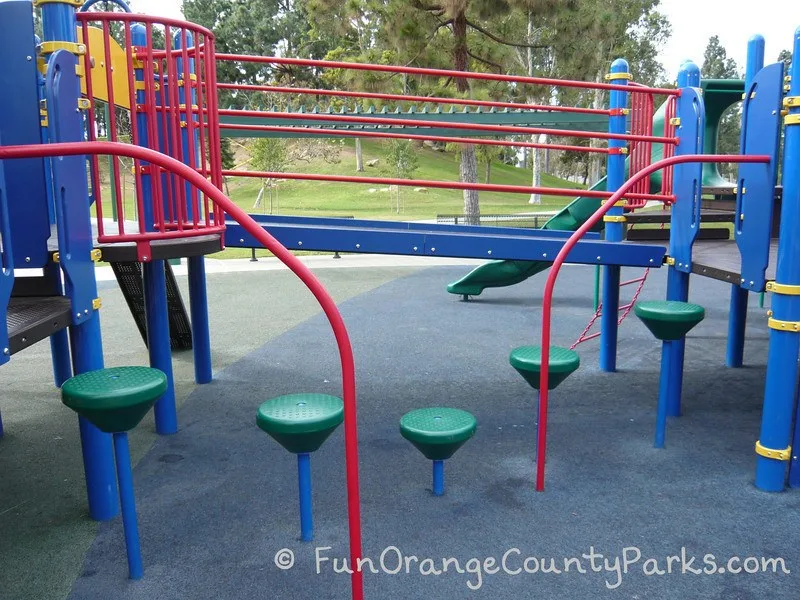 Directions to TeWinkle Park in Costa Mesa: Located very near the OC County Fairgrounds on Arlington Drive between Fairview and the southbound Newport Boulevard lanes. It's easily reachable from the the 55 and 405 freeways, as well as the 73 tollroad. [Address: 885 Junipero Road, Costa Mesa] MAP to TeWinkle Park in Costa Mesa
Recommended by: Nicole and Becky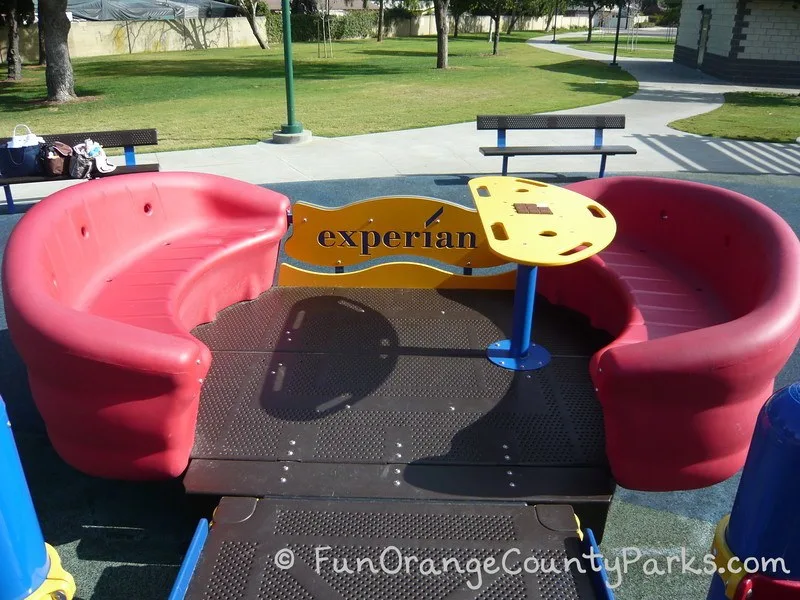 Highlights:
It's amazingly well-maintained in a peaceful setting across from the Costa Mesa Tennis Center. There is also a skate park and dog park across the street.
The many lakes, waterfalls, and waterfowl provide for leisurely strolls and adventures for the kids. On a recent visit I saw a mama duck with babies and even turtles. There are fountains on the lakes to keep the water agitated and prevent bugs. There's also a waterfall as you climb the hill from the playground.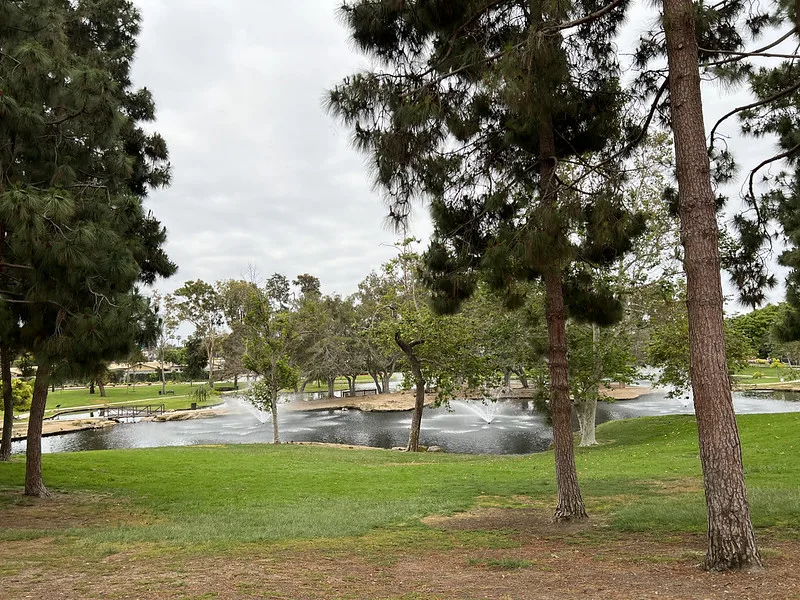 Motor skills challenges set this park apart from others – there are pedestals to navigate, balance beams, platforms, standing pedal pushers, and tunnels. Lots of spots to interact with friends.
Completely "barrier-free" universally accessible and ADA compliant. There are ramps that lead to the top of the play equipment.
There are 4 bench swings and 2 accessible swings near the sandbox.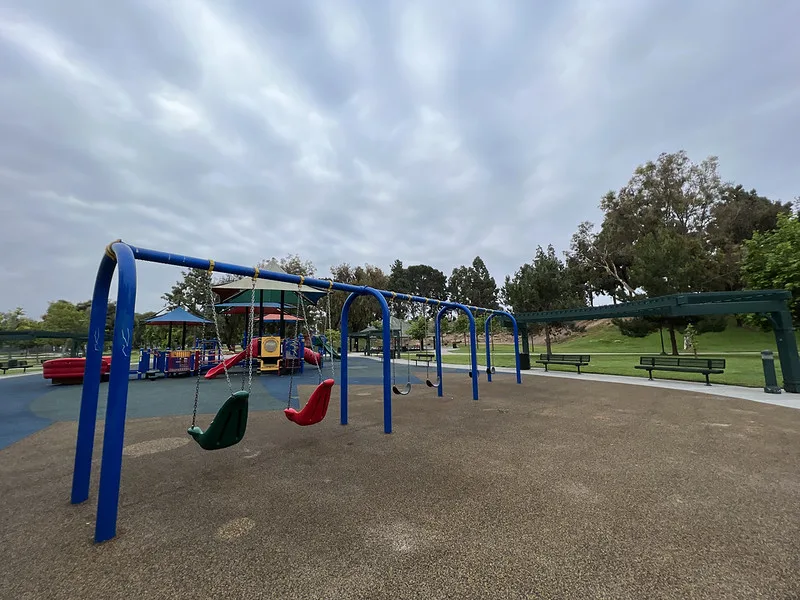 The sandbox has one digger and a sand table at the edge of the sidewalk.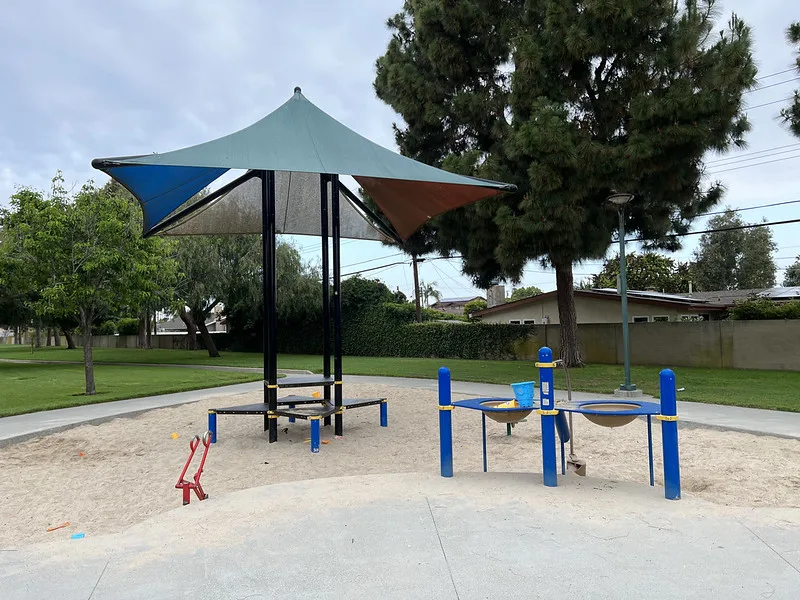 Lots of benches surrounding the playground, some with shade covers. A small fully-covered picnic gazebo right on the playground that is reservable. Also a HUGE one near the boulder hill and just a small distance from the playground.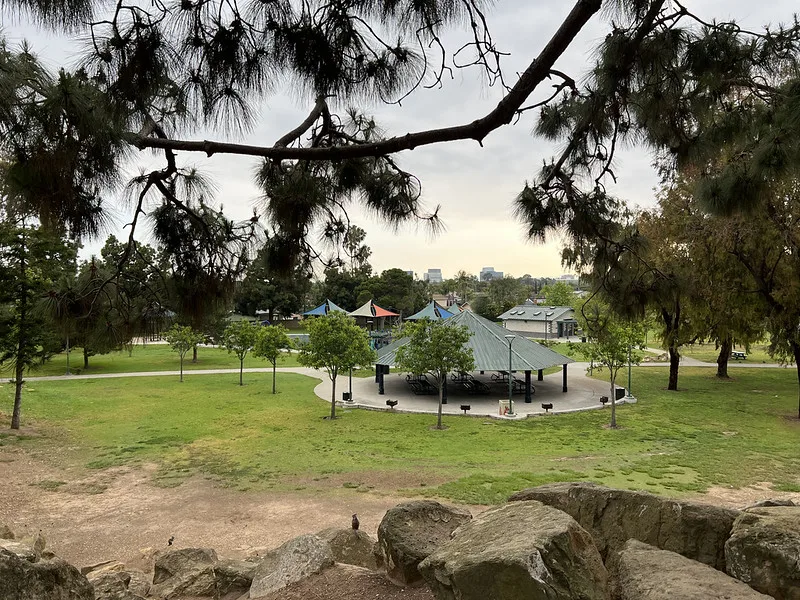 Minimal shade cover on the playground even though there are shade sails. However, it is near the beach (even though it doesn't feel like it.
Kids of all ages and abilities drawn to the moving sled/car/boat (whatever their imagination divines it to be).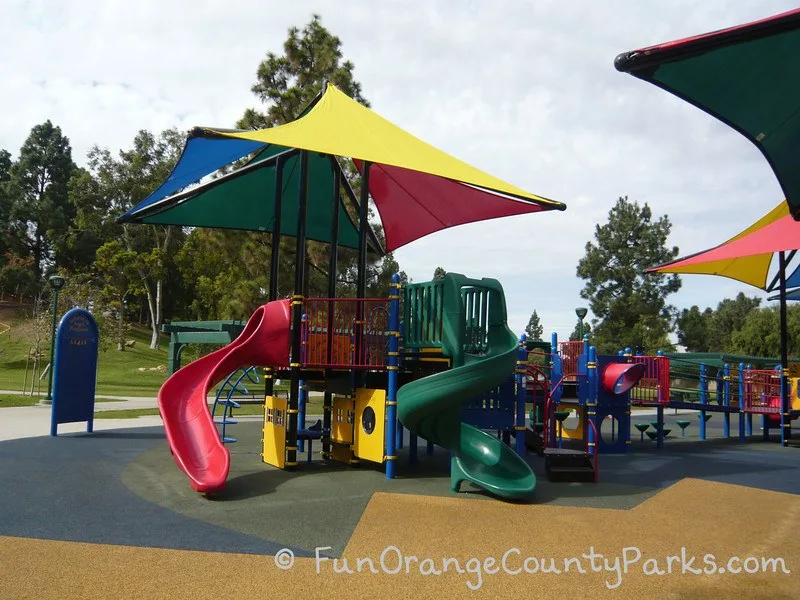 Be Aware: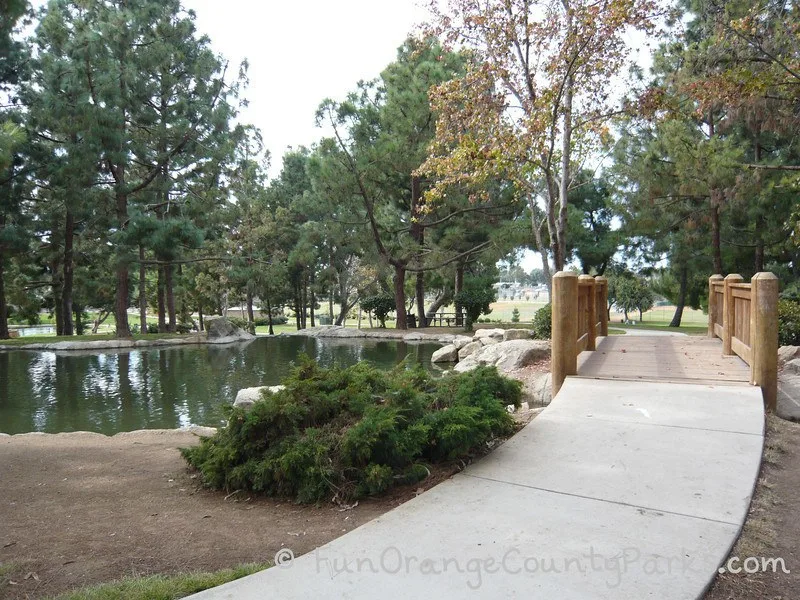 Checklist: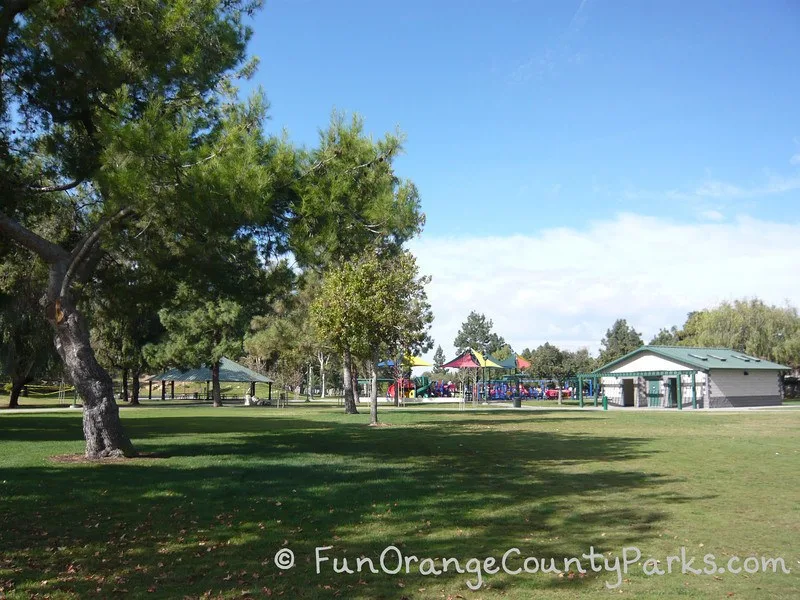 Nearby Parks:
Originally published in November 2008.