Moon Park in Costa Mesa was a pick from Mr. Play Parks. I think he found it on Yelp before we went out adventuring one weekend.
We told the kids we were taking them to a place that was "out of this world." That kept them guessing!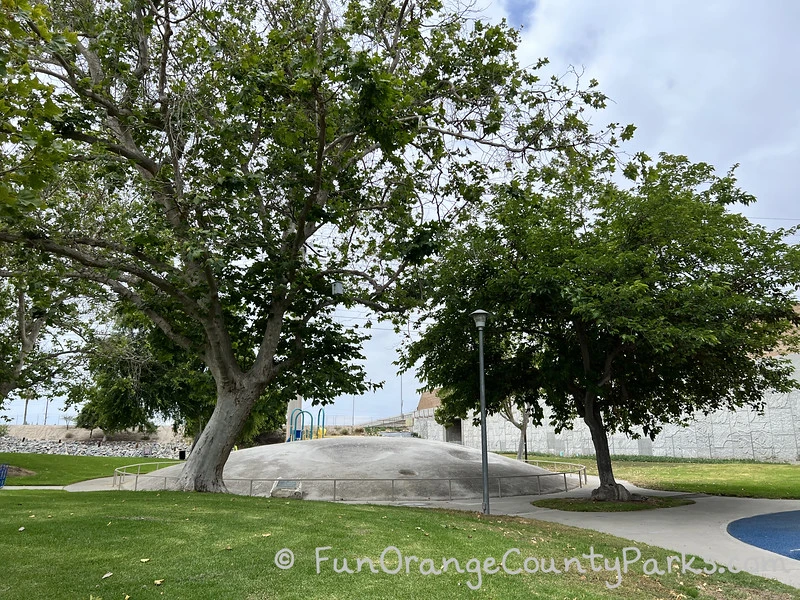 The park is on California Street in Costa Mesa and my 8 year old loved counting all the state names on the surrounding streets while we were en route to our destination.
Directions to Moon Park in Costa Mesa: Exit Interstate 405 at Harbor Blvd. Head away from IKEA toward the ocean. Turn right on Gisler Avenue. Then make another right onto California Street and follow it through the neighborhood until you come up on the park on your left. MAP TO MOON PARK IN COSTA MESA (See the moon from the satellite photo)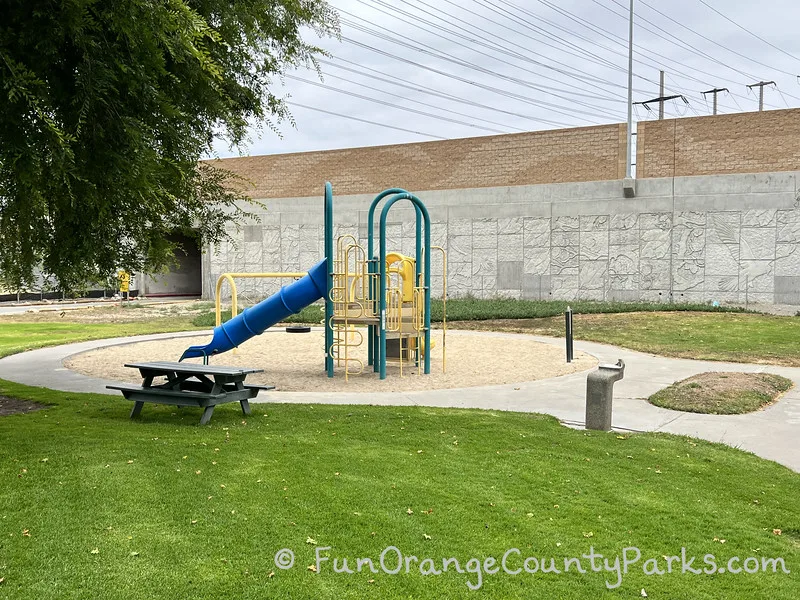 Highlights:
The giant concrete moon dome with craters is the real draw to this park
It's right off the Santa Ana River Trail and I was astounded at the bike traffic! There was a constant flow of bikers riding by the park and stopping for a break in the shade.
Two kids playgrounds – separated by the moon
Nice picnic tables, small grassy hills, shade trees
The kids liked the tire swing
There's a knee-high fence around the moon, but I hear from locals that it's okay for the kids to climb
On and off shade on the play equipment and definitely shade for sitting or picnics
There is a an In N Out and Raising Cane's nearby on Harbor Blvd. IKEA is also close to this park if you want to eat at the restaurant there.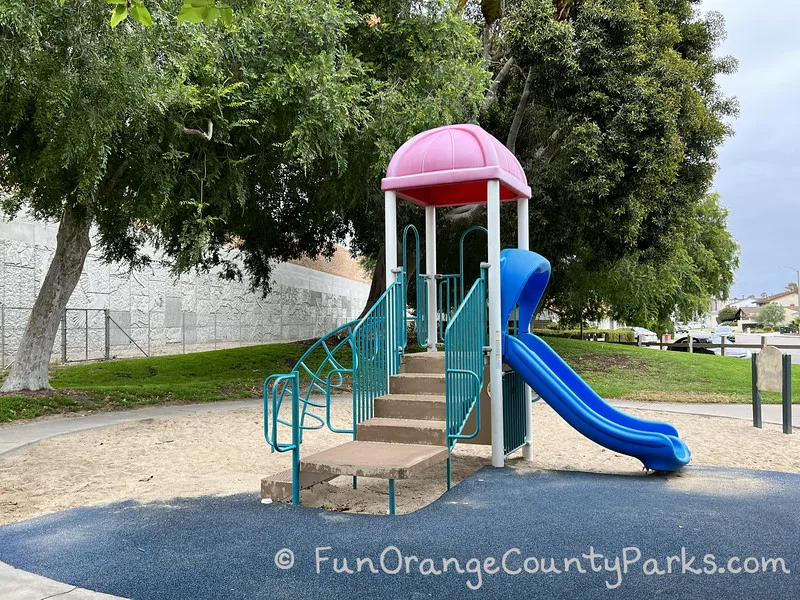 Be Aware:
NO swings and NO restroom
Limited street parking. If you were to have a big party there's not a lot of spaces.
It's tucked back in a neighborhood and may feel isolated if you visit alone during the week — tons of visitors on the weekend.
Near bike path and under big power lines. Situated right at the base of the soundwall for I-405. You actually pass right by it when you are exiting I-405 at Harbor Blvd.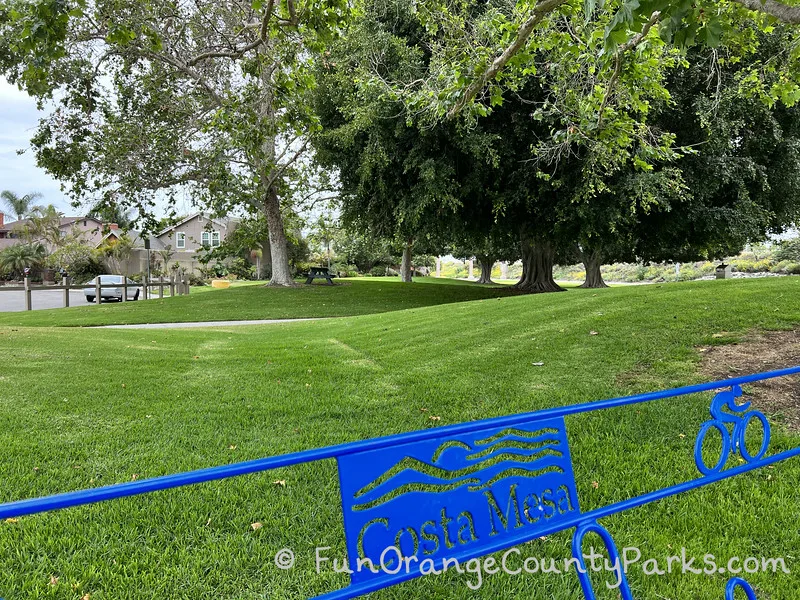 Checklist:
Parking on the street in marked spaces
Sand and recycled rubber play surface
NO restrooms
Drinking fountain near moon
Picnic tables scattered throughout park
Nearest public library branch: Costa Mesa – Mesa Verde (OC Public Library branch)
Originally published in June 2010.