Looking for stroller-friendly walks around lakes in Orange County? We surprisingly have more lakes than you'd expect!
Before smart watches and FitBits, I would get requests to map distances of popular walks. That's not really the purpose of this post – more helping you find some walks by the water that work with strollers.
All distances are approximate.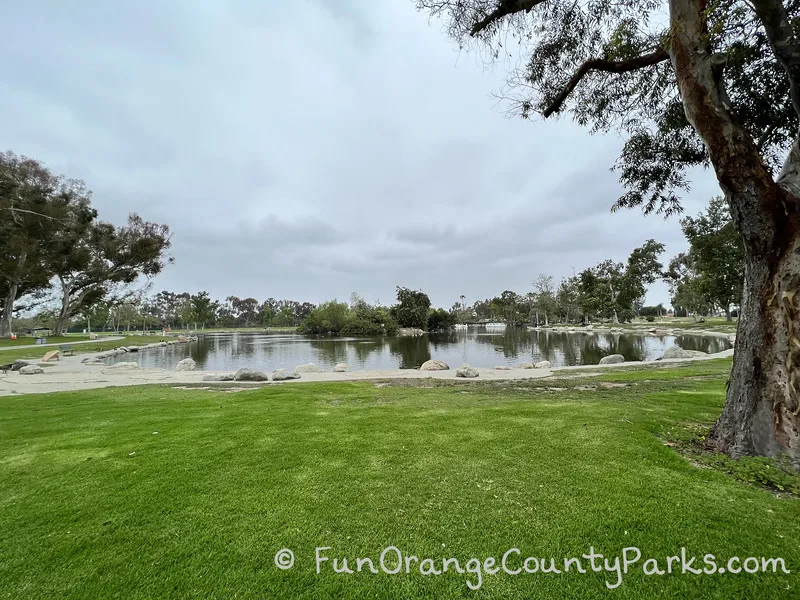 Remember – it's NEVER okay to feed the wildlife. Please, please, please refrain from feeding ducks. We may have done it as kids, but it's been proven to be very unhealthy for the ducks and for the environment.
Also, be aware that many of the lakes encourage waterfowl to hang out and so there may be a lot of droppings on the sidewalks or around the route. It's better some times of year vs. others – so just have a Plan B in mind if you encounter it. I also like to report to the city so they can be aware of the issue when it happens (take pictures!).
Lake Walks in Orange County
Lake Mission Viejo
I was so excited the first time I took this walk, but there is really only one stretch along Alicia where you can actually SEE the lake. The rest of it is along the busy streets of Alicia, Olympiad, and Marguerite. However, it's a good hike with some elevation so it's popular with those exercising.
Rancho Santa Margarita Lake
Rancho Santa Margarita Lake is managed by SAMLARC. The sidewalk winds all the way around the lake. Be on the lookout for turtles and waterfowl.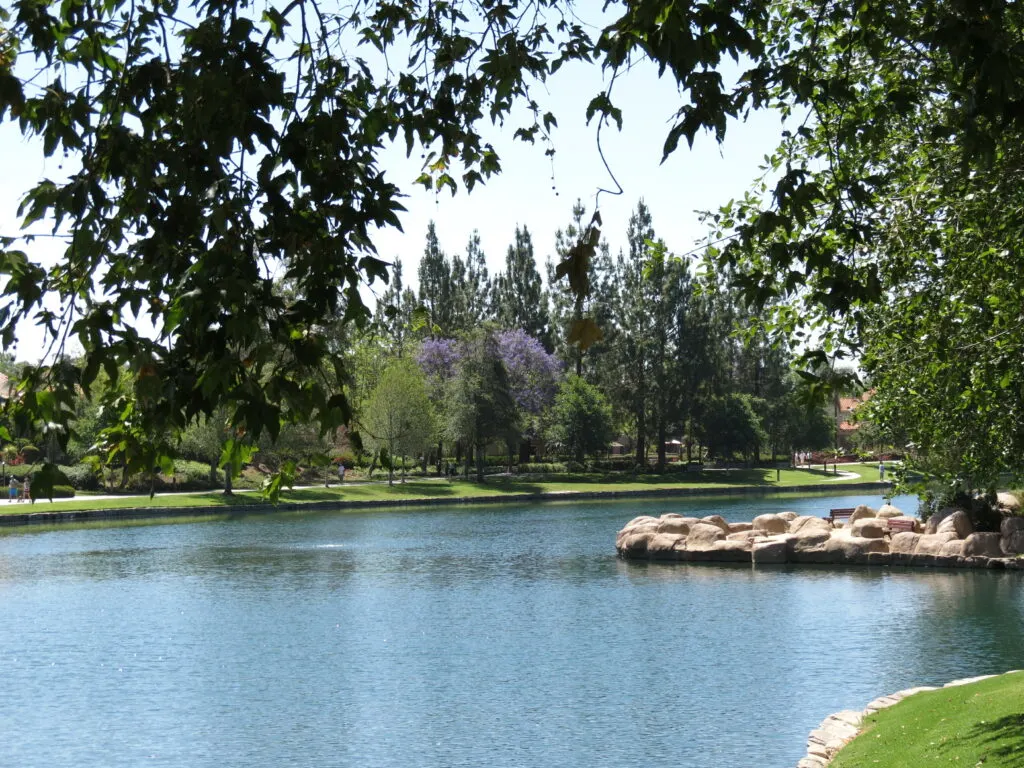 Woodbridge Lake (North Lake in front of Woodbridge Shopping Center in Irvine)
This is one of my favorite sidewalk hikes. I always see turtles and some really cool birds when I walk this loop. Plus, Woodbridge Village Shopping Center is at the beginning and end of this loop so you can get a coffee or have a meal.
Heritage Park Lake in Irvine – Lake Loops
The lake at Heritage Park is a feature of the park so it's not quite as big as the ones I've mentioned.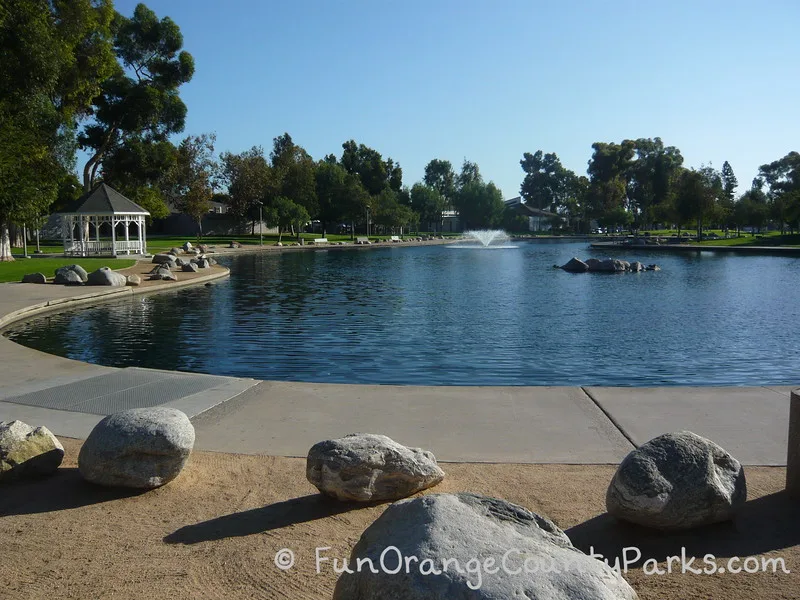 Tri-City Park Lake in Placentia
Mile Square Regional Park (2 lakes) Fountain Valley – Pay entrance fee
Huntington Beach Central Park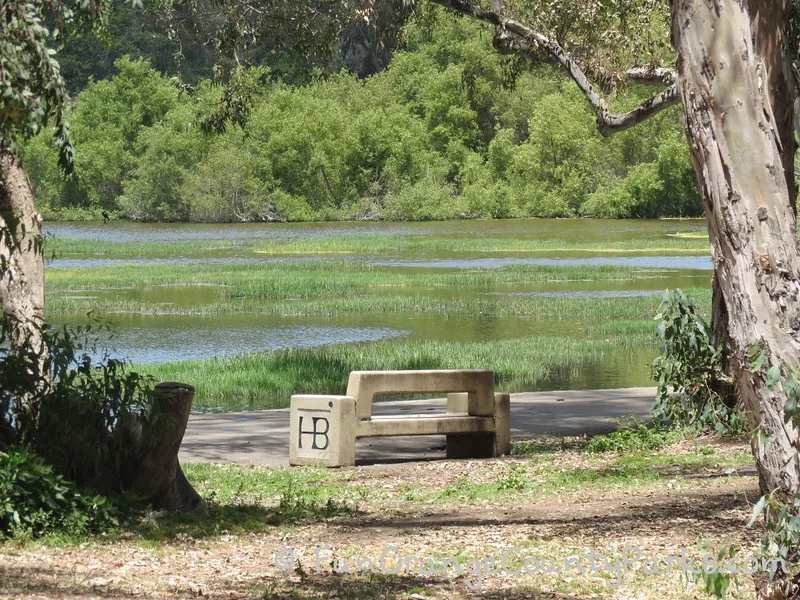 Walnut Canyon Reservoir Loop Anaheim
Yorba Regional Park Lakes Loop Anaheim – Pay entrance fee
Craig Regional Park Fullerton – Pay entrance fee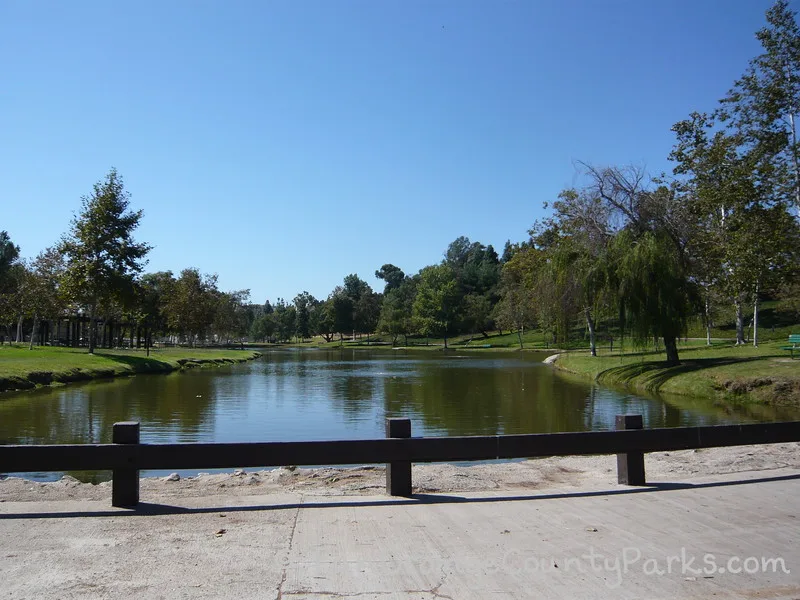 More routes to be added: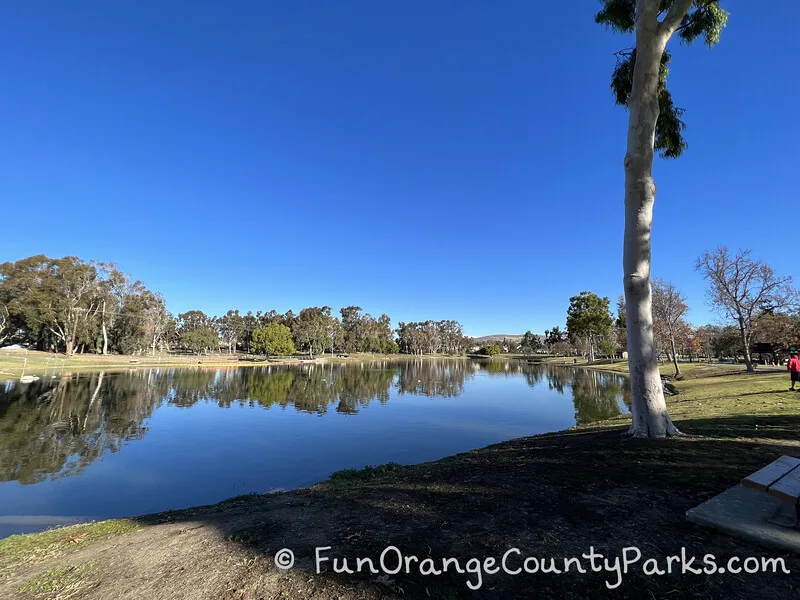 Note: Your smart watch or FitBit device is probably more accurate than MapMyWalk.com – it's just a personal tool I used to map the walks for you. Even though I've calculated the mileage for the walks above, I make no claims that they are accurate or that the routes are accessible or safe. Especially, since I haven't actually walked all of these walks! I modify my routes every time I walk to get a little different experience each time. Read my terms of use.
Originally published in July 2014.