Vista Del Lago Park in Mission Viejo is aptly named with its view of the lake. It looks like it's right on the busy Marguerite Parkway, but it's raised up on a hill to provide for the view.
Directions to Vista del Lago Park in Mission Viejo: From Interstate 5, exit at Alicia Parkway and head towards the foothills. You will drive up Alicia quite a ways. Turn left at Lake Mission Viejo on Marguerite Parkway. The shops near the lake will be on your right and Vista Del Lago is across Marguerite on your left. (Park Address: 27642 Vista Del Lago, Mission Viejo) MAP TO VISTA DEL LAGO PARK IN MISSION VIEJO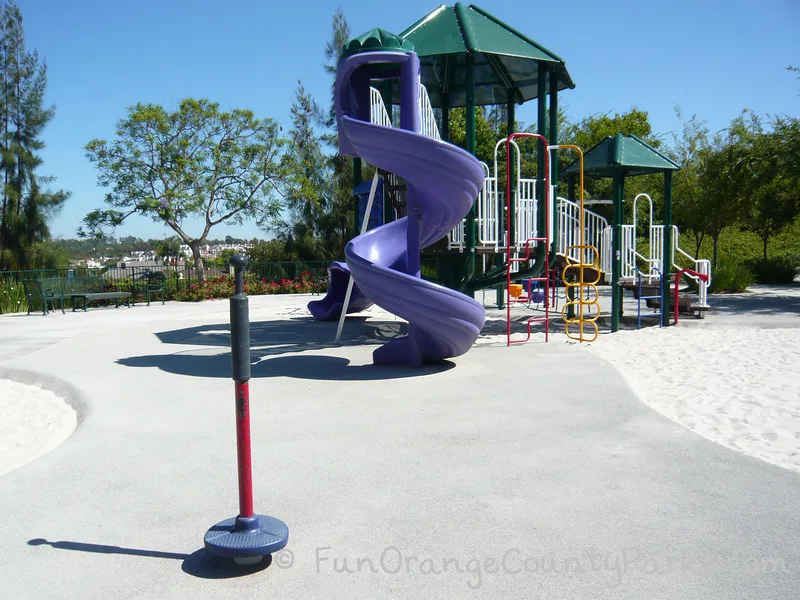 Highlights:
Beautiful view of the lake and Saddleback Peak
Playground is colorful and the sand is white and fine
A really nice structure with benches placed around the play area
Pedestals to navigate and a sit-and-spin type spinner
A tunnel slide and twisty slide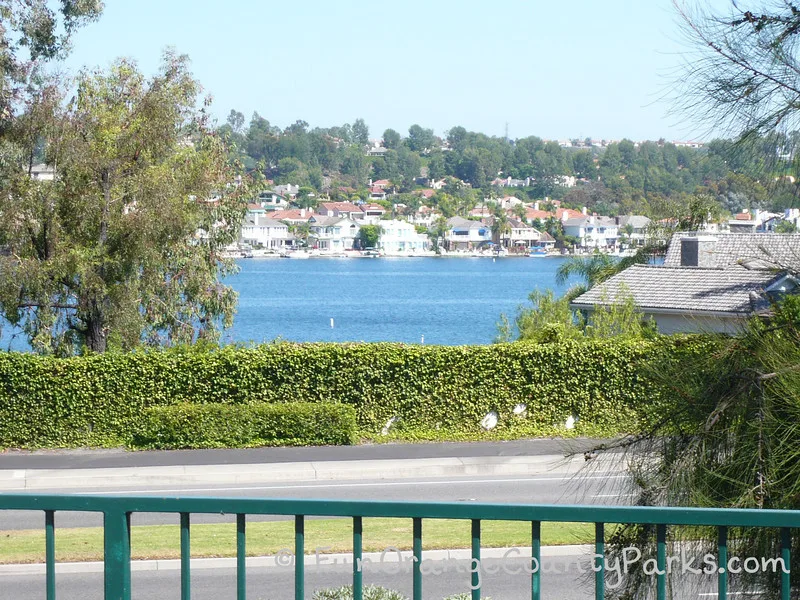 Big grass area for running
Lots of opportunities for climbing
Monkey bars that look like wheels with spokes. They spin as you go across – providing a little extra challenge.
The park is surrounded by flowering bushes and trees
2 bench swings, 2 baby swings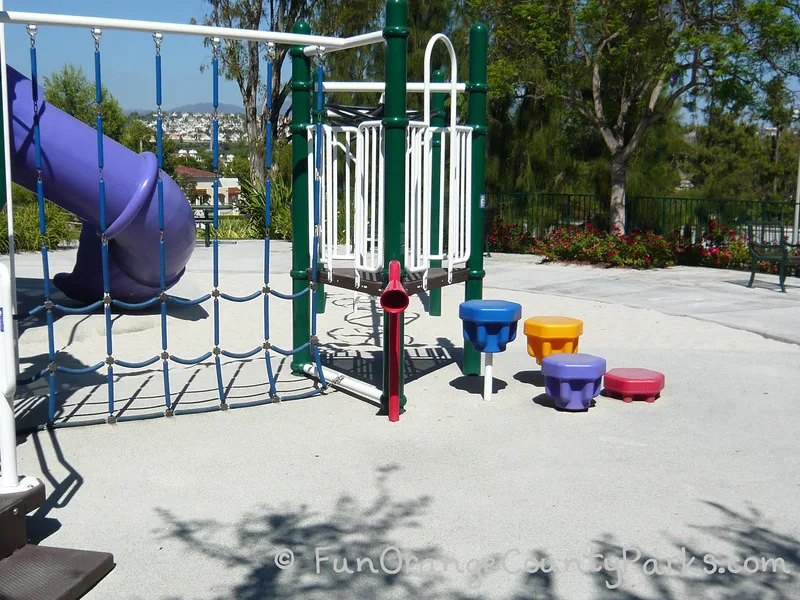 Be Aware:
Street noise from traffic on Marguerite
NO restrooms
Could be hot in afternoon, but the shade creeps over the park as the day progresses into evening
Parking is a little weird here. Vista Del Lago seemed too busy for parking on the street. There are many neighborhoods behind the park with a path at the end of their cul-de-sacs connecting to the park below. Or I wonder if it's okay to park across the street at the shops? (If anybody goes to this park frequently, leave me your parking trick in the comments section.)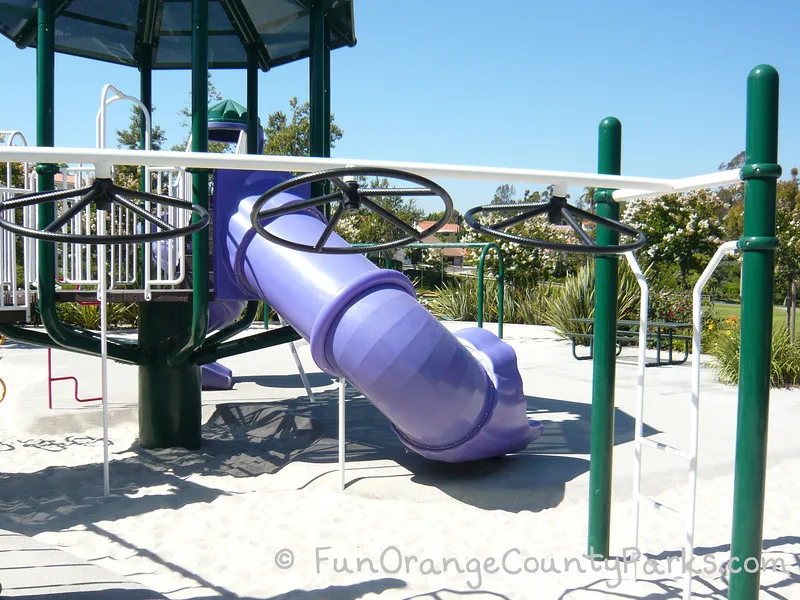 Checklist:
Parking on the street (see notes under Be Aware)
Play surface: Sand and recycled rubber
NO restrooms
Drinking fountain
Half court basketball that gets afternoon shade
Baseball/softball diamond and big grass area
Nearest public libraries: Mission Viejo or Foothill Ranch or Rancho Santa Margarita (none are very close to this park)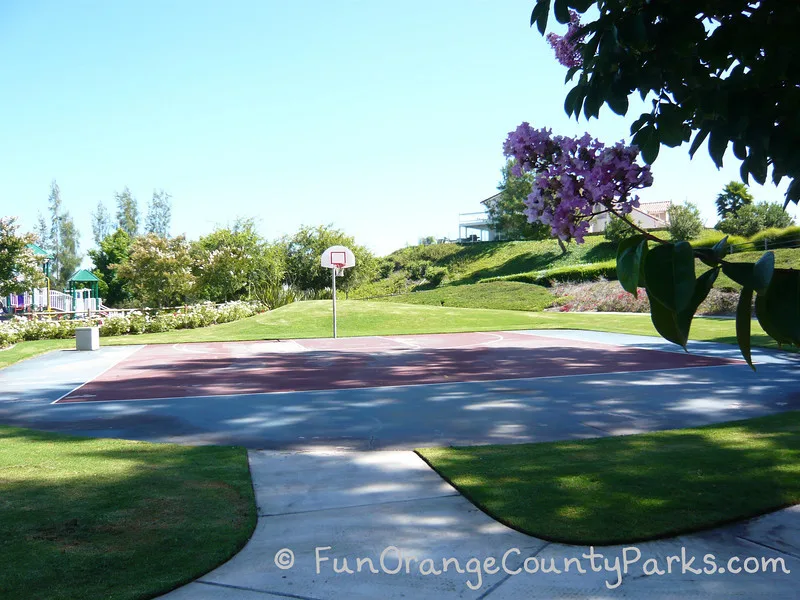 Nearby parks:
Originally published in August 2011.