Aliso Viejo and Laguna Beach lead the count for most fenced parks in Orange County. The list started out with only 7 parks, but has grown to over 10! Some moms call these playgrounds with fences "baby jail" and others call them "a lifesaver." I had some great comments on my page on Facebook for this one:
Catherine said: "If you have more than one little one (such as 2 two yr olds in my case) I'll take a "jail" over constant heart attacks when one makes a run for the street and the other for the free fall off the 2nd floor playground. I love fenced in parks and can actually enjoy my kids knowing everyone is safe!"
Courtney added: "As a mom of 4-year-old twins, the fenced-in park was a god-send when my girls were about 18 months to almost 3 years old. There's nothing about a jail there at all. It's called peace of mind!"
So here are the parks I know about and will add to the list if as people send me suggestions . . .
Grand Park in Aliso Viejo – very small, near Aliso Town Center, no restrooms, great views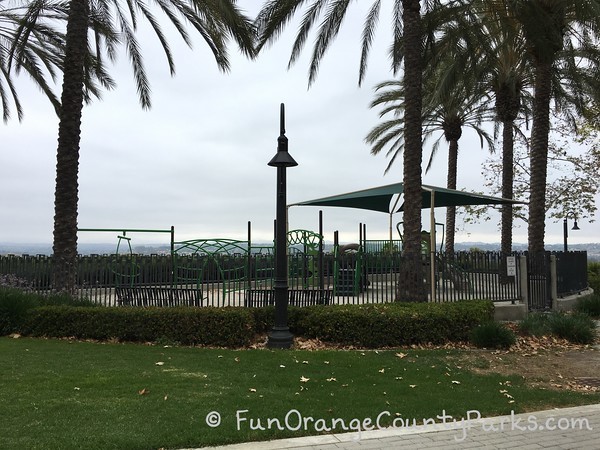 Aliso Viejo Community Park – a much bigger park with a fenced in toddler area, has restrooms, can be busy with sports and school pickups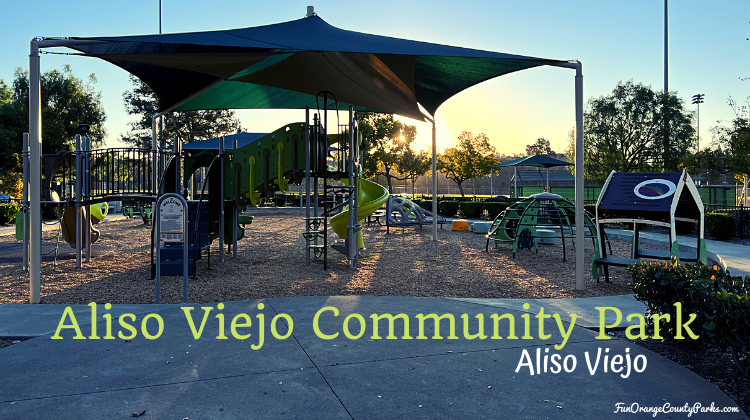 Bluebird Park in Laguna Beach – one of favorite parks of all time, has restrooms, it's bigger but manageable
Village Green Park in Laguna Beach – small park but fenced right off PCH near Crown Valley, no restrooms, not a lot of parking
Lang Park in Laguna Beach – across from Montage, beautiful ocean views, has restrooms
Courtney's Sandcastle Universal Playground in San Clemente – next to the Vista Hermosa Aquatic Center with a separate fenced sensory garden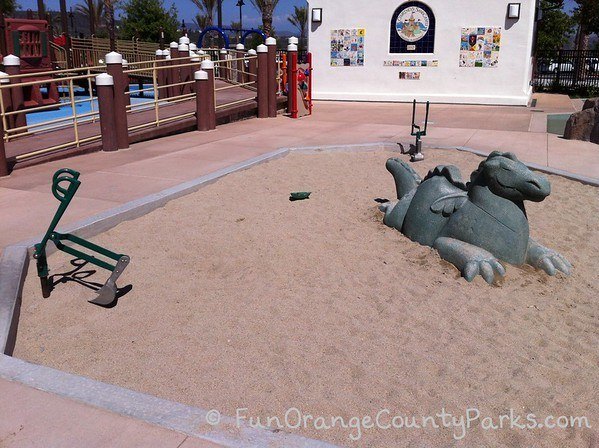 Irvine Adventure Playground – very large park that's completely fenced, but can be super busy during school breaks and summer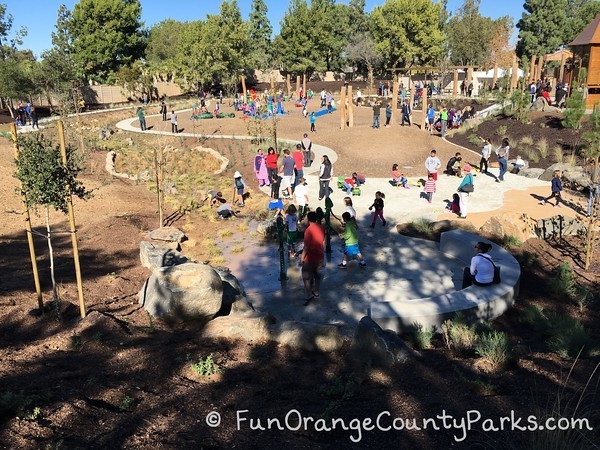 Stanton Central Park in Stanton – large 11 acre park with fencing all around (but still some access to the dangers of the parking lot)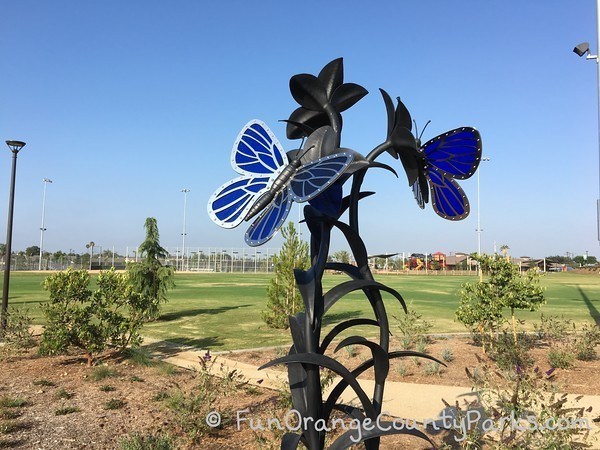 Harry M. Dotson Park in Stanton – bigger park with all areas fenced except entrance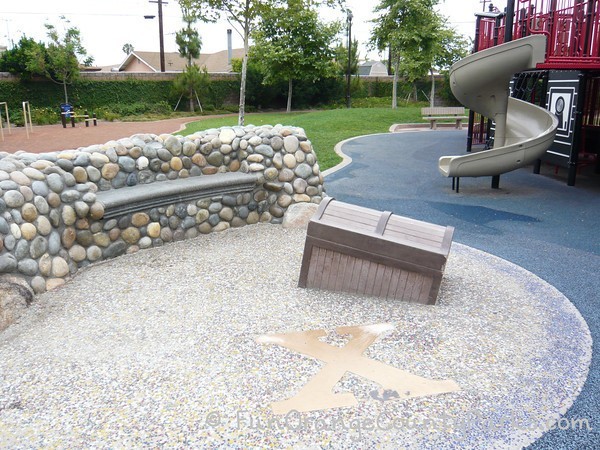 Atlantis Play Center in Garden Grove – small fee, large park but it is fenced, whimsical play equipment
38th Street Park in Newport Beach – fenced all the way around except for gate near restrooms, small park and manageable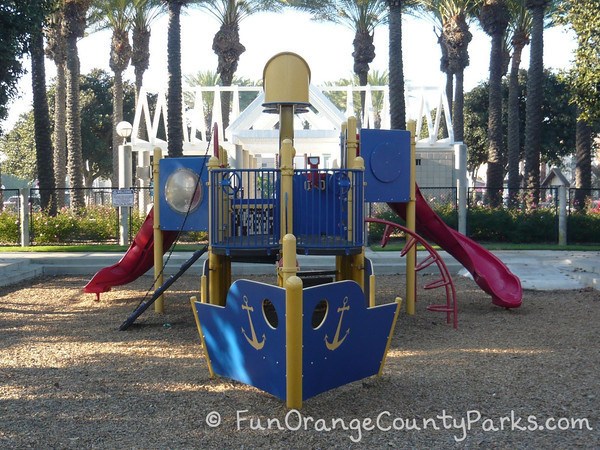 Pirate Park in Bellflower is not officially in Orange County, but it's very close to the border of north Orange County and perfect for toddlers.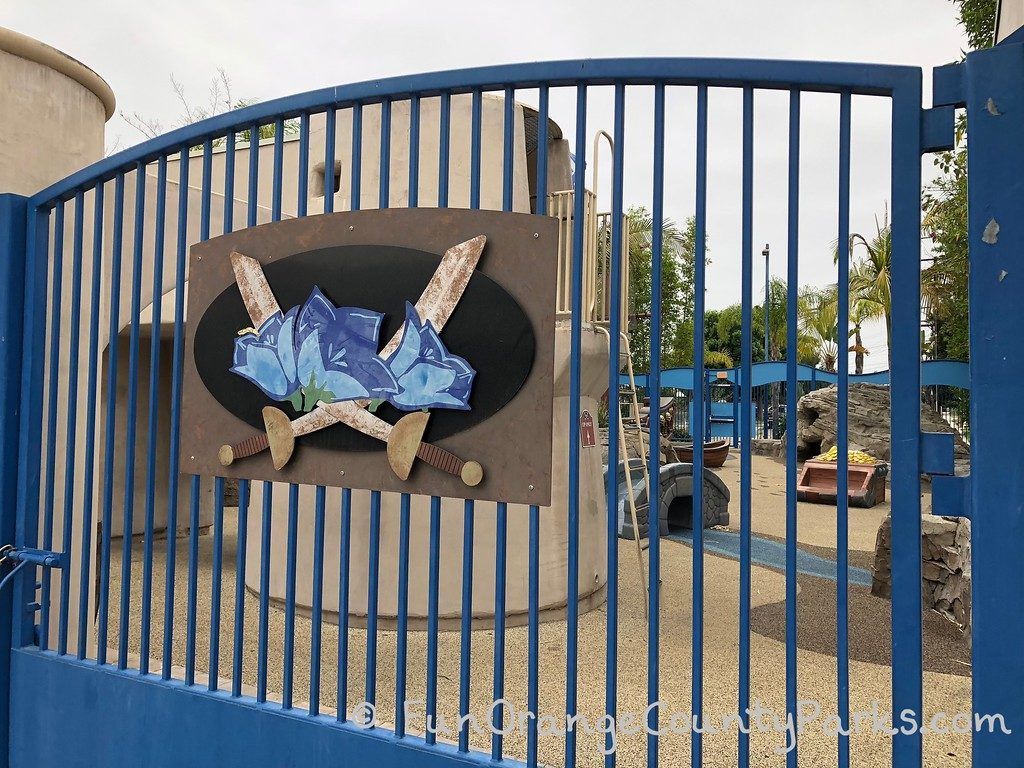 Holderman Park in North Tustin – Heather says it is "great for toddlers. It's super small and is entirely fenced except the entrance. Only downside is no bathrooms." Play equipment is designed for 2-5 year olds only.
More fenced parks:
Happy playing!
Originally published in April 2011.