My college roommate used to play basketball at 38th Street Park in Newport Beach.
Little did I know (way back then before kids) there was a pretty nice playground here. Thanks to Kelly for the recommendation.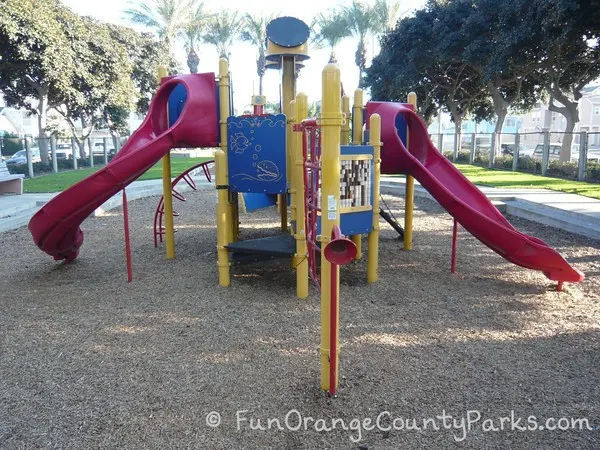 Directions to 38th Street Park in Newport Beach
The park is between 37th and 38th Street of W. Balboa Blvd. on the Balboa Peninsula in Newport Beach.
If you're coming from the 55 Freeway/Newport Blvd., you'll have to double-back to Balboa Blvd (or cut over on 32nd Street). [Address: 3700 West Balboa Blvd, Newport Beach] MAP to 38th Street Park on Balboa Peninsula in Newport Beach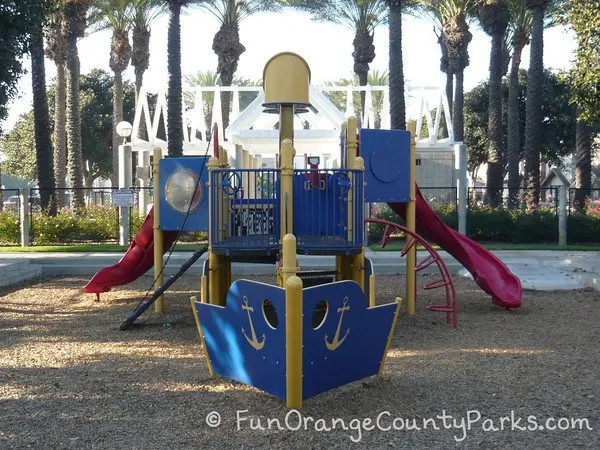 Recommended by: Kelly
Highlights:
Beautiful location only blocks from the beach
Completely fenced in and gated – wonderful for runaway toddlers and playgroups
Lots of shade
2 baby swings and hygenic grassy area (dogs not allowed)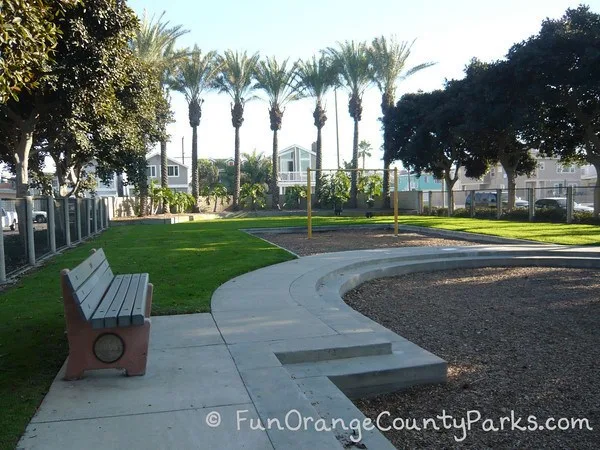 Be Aware:
Parking is an issue on weekends
Wood chips – kids love to play with them, but younger ones may eat them
2 steps down to the ship-shaped play equipment
No dogs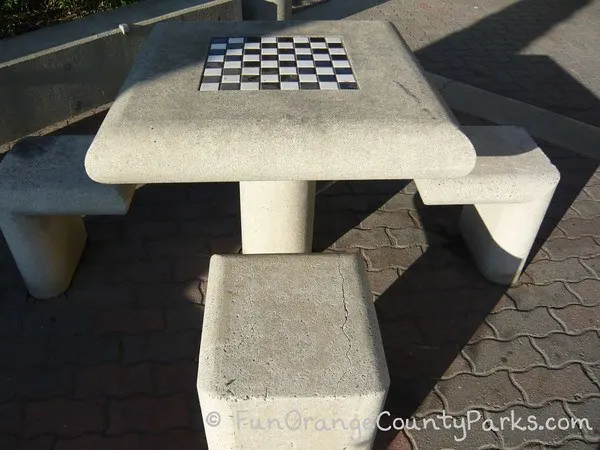 Checklist:
VERY limited street parking, since spots are at a premium on the peninsula
If you can find a space, parking is free around the park
Bark play surface
Nice restroom facility
Shady with nice ocean breezes
Benches for viewing kids
Picnic tables outside fenced play area
Full and half court basketball, although often busy (daylight hours only)
Nearest public library branch: Balboa Branch or Mariner's Branch of the Newport Beach Public Library system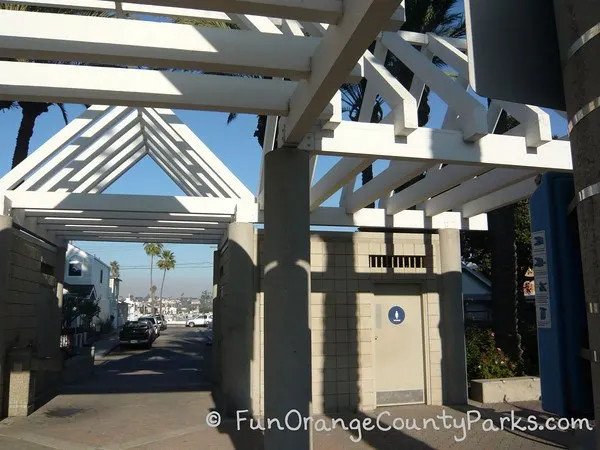 Nearby parks:
Originally posted in November 2008.