Newport Island Park in Newport Beach is right around the corner from 38th Street Park off the Balboa Peninsula.
Newport Island is a small triangular island with multi-million dollar homes reachable by 38th Street off West Balboa Blvd. Nice spot for a family picnic.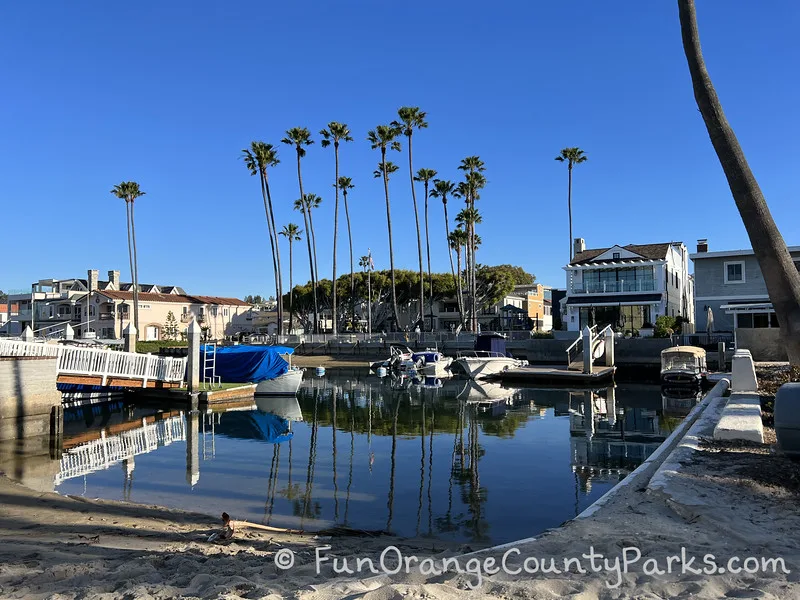 Directions to Newport Island Park in Newport Beach: Don't enter the peninsula from Newport Boulevard/55 Freeway if you want the most direct entry to this park. It's best to take the Pacific Coast Highway to Balboa Blvd. route. Turn left on 38th Street. You will pass over a bridge to get onto the island and the playground is tucked on the first street to your left. Parking permits required on the island during summer, so it's best to park out near 38th Street Park or along Balboa Blvd and walk in. (Address: 3809 Marcus Ave, Newport Beach) MAP to Newport Island Park in Newport Beach
Highlights:
This is a simple neighborhood park that is a hard one to visit because of parking
Secluded and simple with a seaside feel
Slides, monkey bars, and views of harbor channels and homes make it fun
Concrete picnic tables and a grill
Grassy area and half basketball court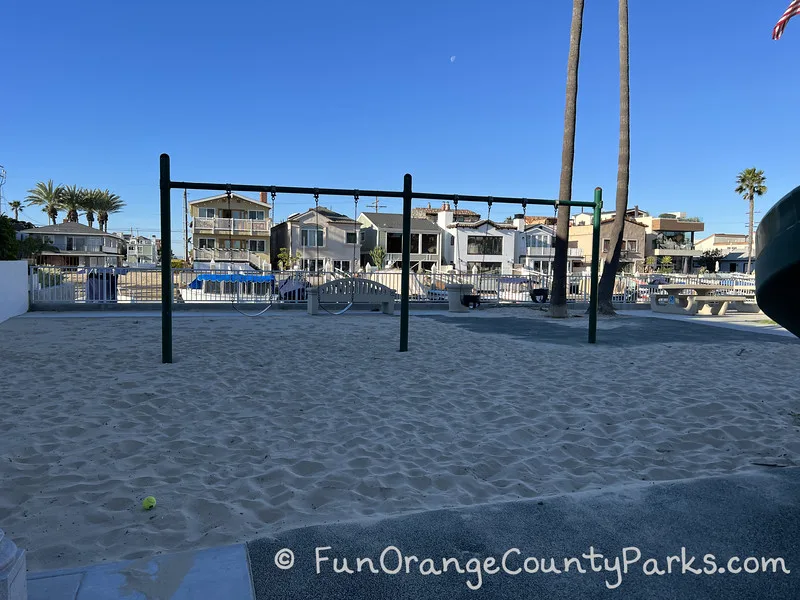 Be Aware:
Challenging parking situation with only residents getting permits during summer. Better to park elsewhere and walk in. Be careful crossing streets around here.
Watch your child near the water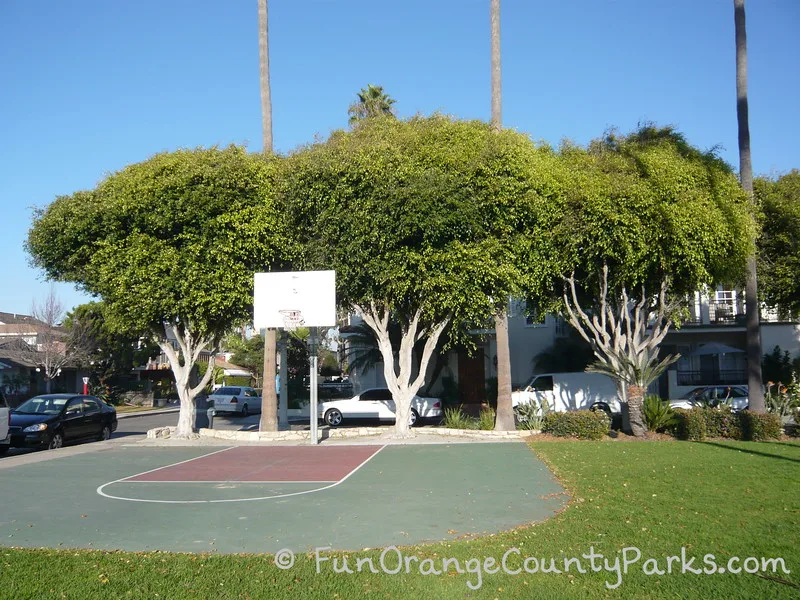 Checklist:
Parking on street only – extremely limited. Here is the parking permit information for Newport Island.
Sand and recycled rubber play surface
NO restrooms (but you could walk to nearby 38th Street Park)
No shade near playground, but shady in the morning hours.
Easy to view kids from benches
Picnic tables and grill
Nearest public library branch: Balboa Branch or Mariner's Branch of the Newport Beach Public Library system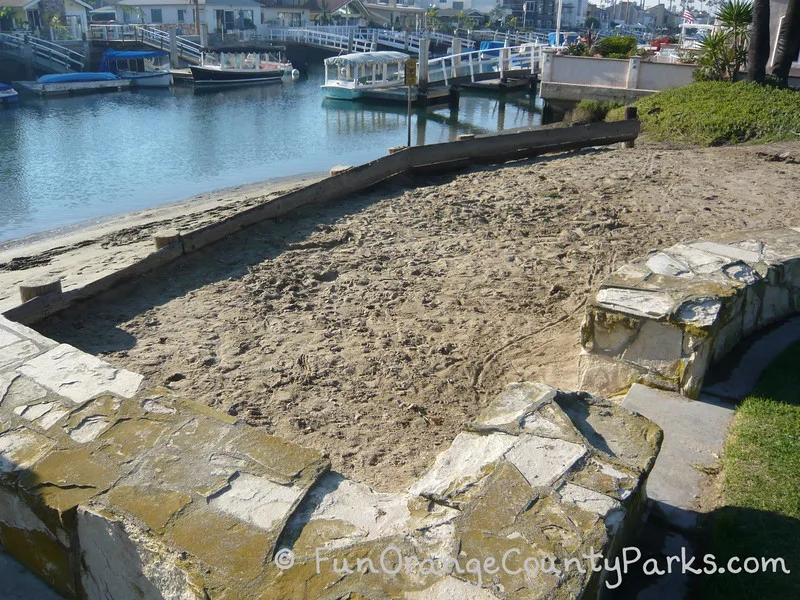 Parks Nearby Newport Island Park:
Originally published in May 2009.