Village Green Park in Laguna Beach sits tucked into a neighborhood behind the NEApolitan Pizza on Pacific Coast Highway. It's completely fenced and dog-friendly.
Village Green Park also appears as Catalina Park on some online maps because it's at the corner of Catalina and Monterey streets, although it's not the official name.
I love all the history behind this park. Read all about it on the tree trunk plaque.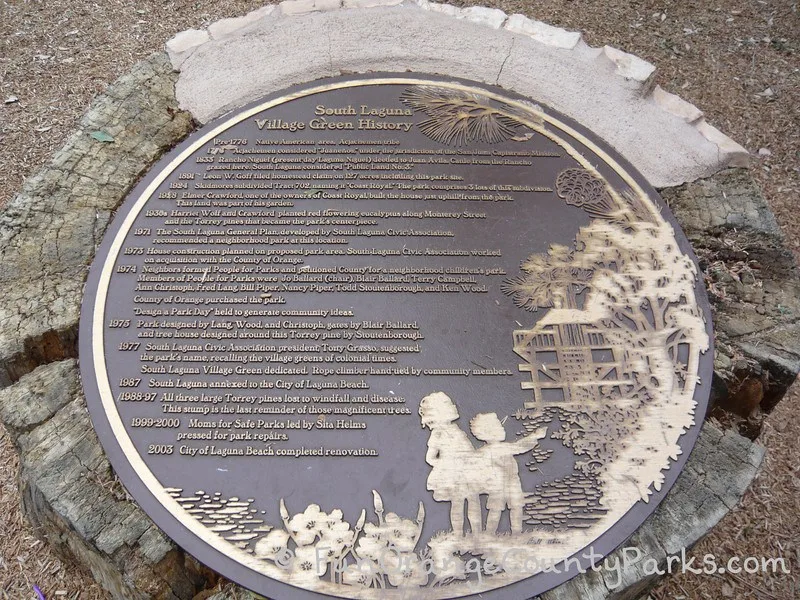 How to Get to Village Green Park in Laguna Beach: Turn onto Catalina from Pacific Coast Highway. It's just north of the Mission Hospital Laguna Beach which serves as a major landmark for me when I'm driving. MAP to Village Green Park in Laguna Beach
Recommended by: Stephanie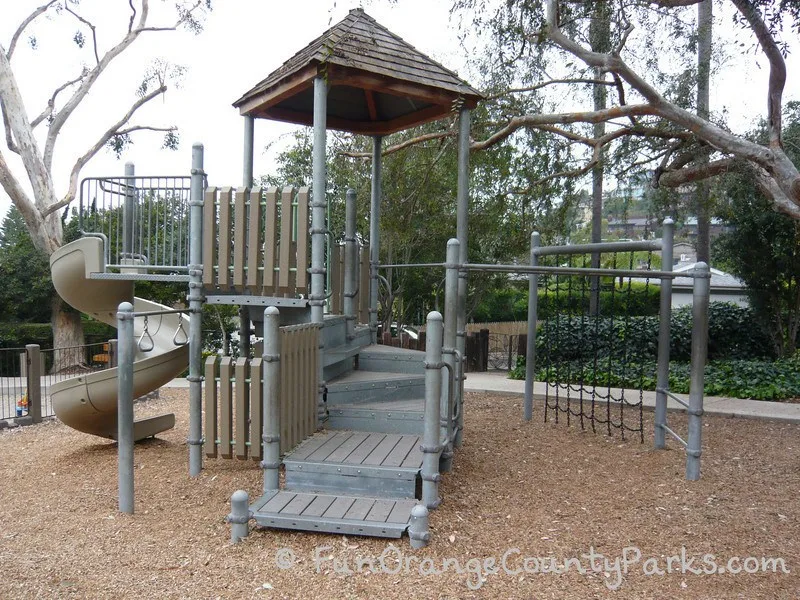 Highlights:
Ocean breezes and ocean view always put playgrounds at the top of my list. Sunsets must be amazing.
Restaurants close by – grab an expresso or a slice at NEApolitan Pizza and Birreria before visiting the park or get a take-out picnic. Papas Tacos is only a few more steps away to the south.
Love that the park is fenced off and you get the feel that you are in someone's backyard. A true California feel with the varnished picnic tables and native plants.
One bench swing and one baby swing. Like the slide connecting upper and lower parts of playground.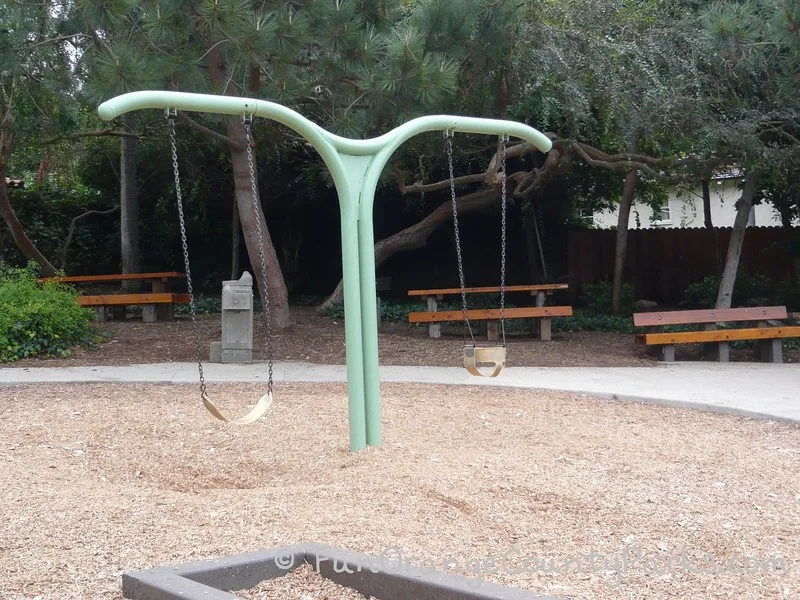 Be Aware:
NO restrooms
Parking is very limited (but that's true of most of Laguna Beach).
I wouldn't let your kids go rolling around on the grass. Did I mention it's popular with pets?
I thought the play structures weren't ideal for littlest ones. Lots of unprotected drops and high steps. (But just bring sand toys and use the baby swing).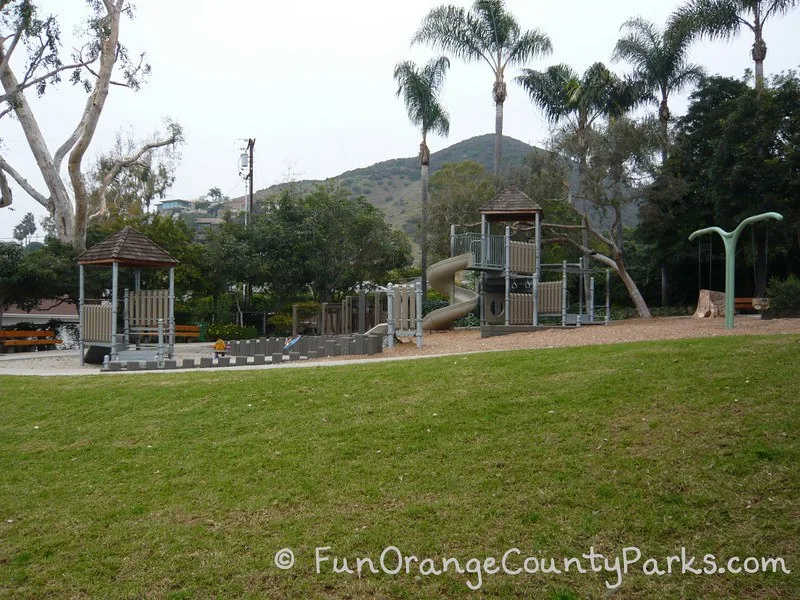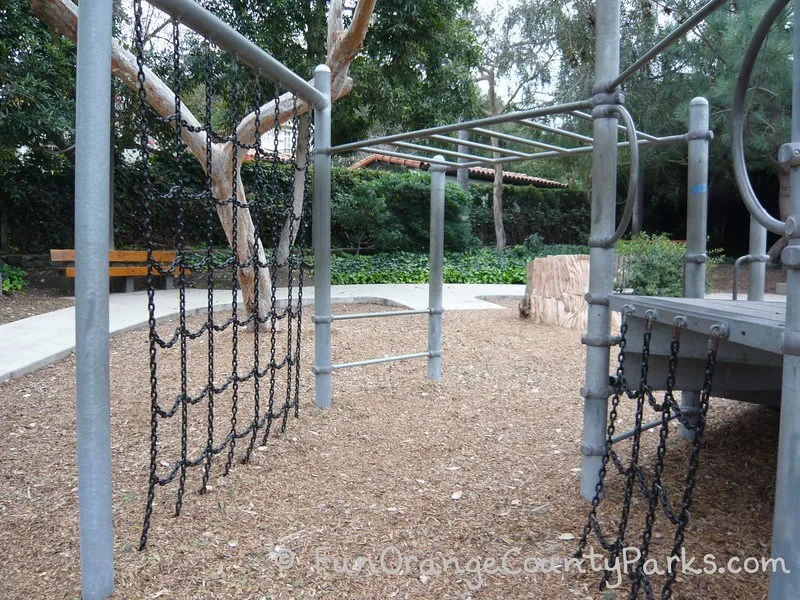 Checklist:
Parking on the street
Recycled rubber, bark, and sand play surfaces
NO restrooms
Shade in the picnic area, but you're by the beach so it's relatively cool
Ideal for viewing multiple kids. If you want to sit and watch – it's definitely do-able here.
Picnic tables and grills available for barbecues.
Nearest public library: Orange County Public Library branches in Laguna Beach and Dana Point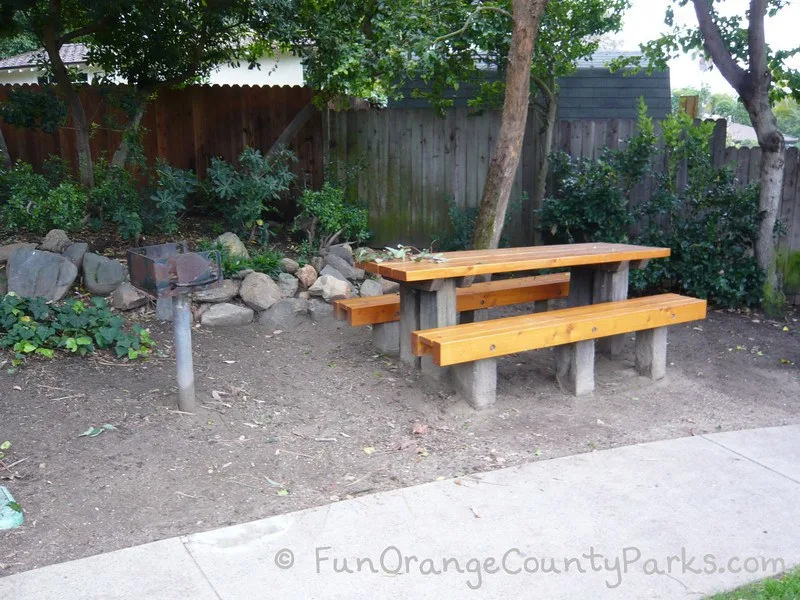 Nearby Parks:
Originally published in January 2009.