Although I spent my college days in Orange County, I didn't grow up here. My knowledge of beach names and locations is somewhat lacking (especially the secret ones in Laguna Beach). For instance, I called all the beaches near Laguna Beach Montage "Montage Beach." I do know Aliso Beach Park is separate.
Of course, I had to investigate. What I found was the beauty of FOUR beaches, not just one. The beaches near Montage are beautiful spot to spend some family time — whether it's beach outing, a stroll along the bluff, or a picnic above the surf.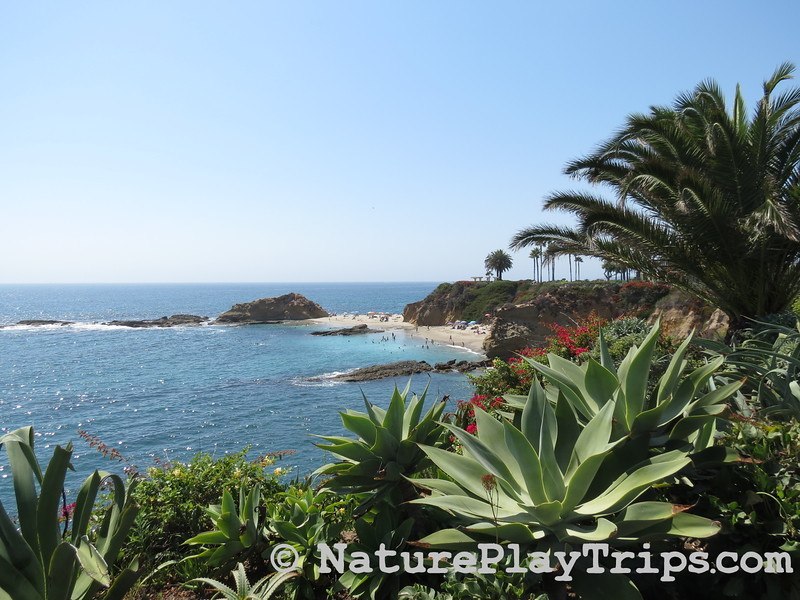 Highlights:
The four beaches making up this stretch of Laguna Beach are Aliso Beach to the south, Montage Beach/Treasure Island in the middle below the resort, and Goff Cove in a secluded cove near Goff Island, and finally Christmas Cove down the ramp to the north.
Aliso Beach has its own parking lot, but its beauty is viewable from Montage — and you can walk to it from the beach (but you have to cross Aliso Creek). Back along the bluff, as you walk from the Montage parking area, the first cement hill down is the main beach. Keep walking and you'll come to a shower on your left with a small stairway for entrance to the Goff Cove area. Then around the bend from that entrance is a hill/ramp (instead of stairs) down to meet up with the Christmas Cove.
The views from the bluffs are AMAZING. Seriously, some of the prettiest views along Orange County's coast. It's almost worth it to come just for the view and a stroll on the path without even attempting the hills down to the beach.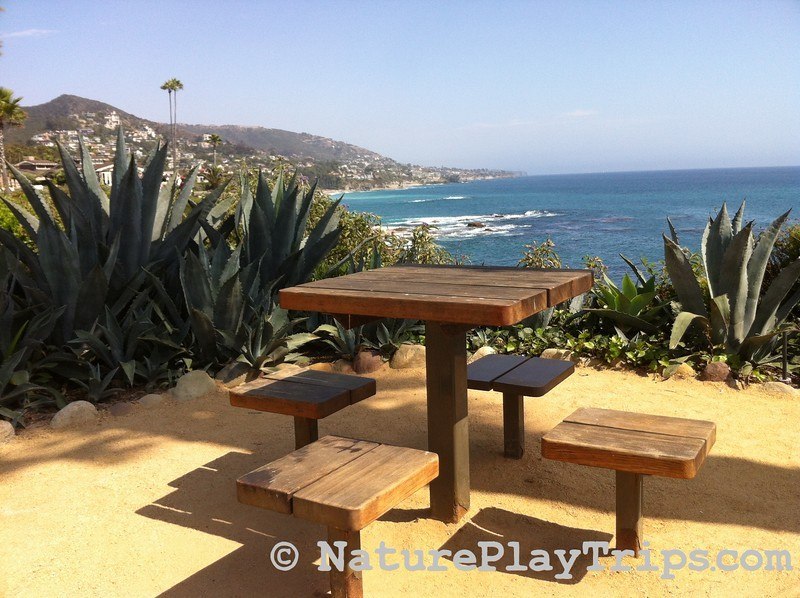 Great for whale watching, sunsets, or picnics.
Perfect place to bring out of town guests to experience the view.
Showers at the top of the hill for rinsing off the sand.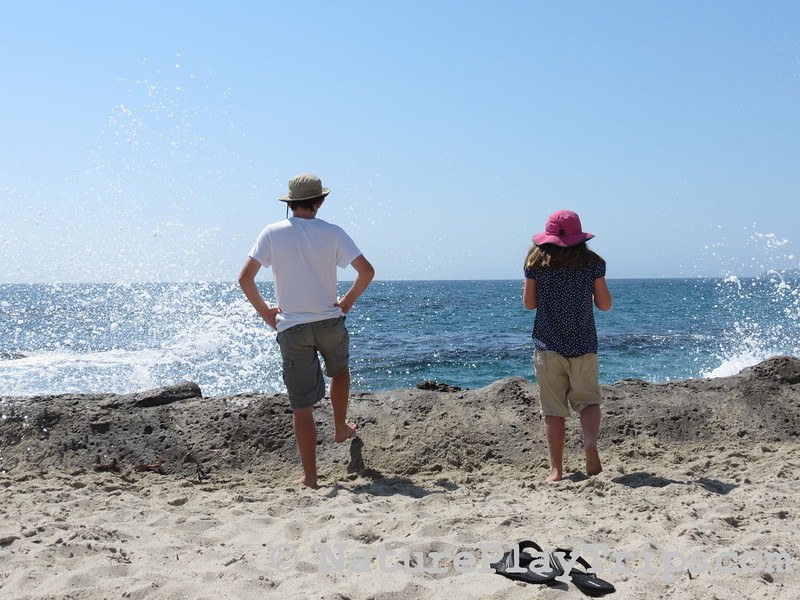 My kids loved playing along the break wall in Christmas Cove. They could stand in the sand and get splashed.
There were lifeguards (during the summer) at all the beaches.
Lang Park (playground) is across the street.
Ruby's Diner Laguna Beach is down the street — kids eat free on Tuesdays after 4 p.m.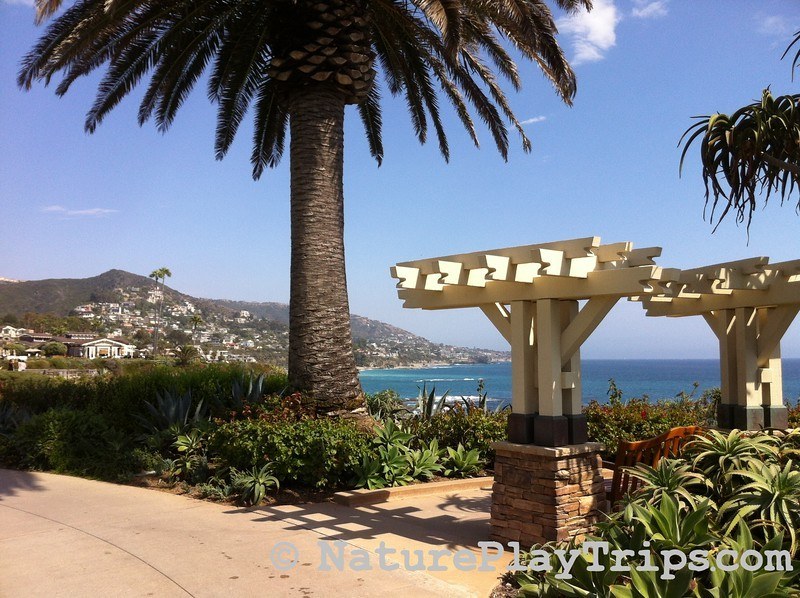 Be Aware:
Parking is an issue
It's a long walk hauling strollers and kids to the beach below Montage or to Goff Beach.
Limited beach area at Goff if the tide is high and there are lots of visitors.
Both beaches are accessible to strollers, but the hills are steep.
There may be weddings at the resort, especially on weekends
We went during a period of high surf advisories, so it probably wasn't as calm as normal. Looked like there were some drop-offs in some of the surf zones furthest north.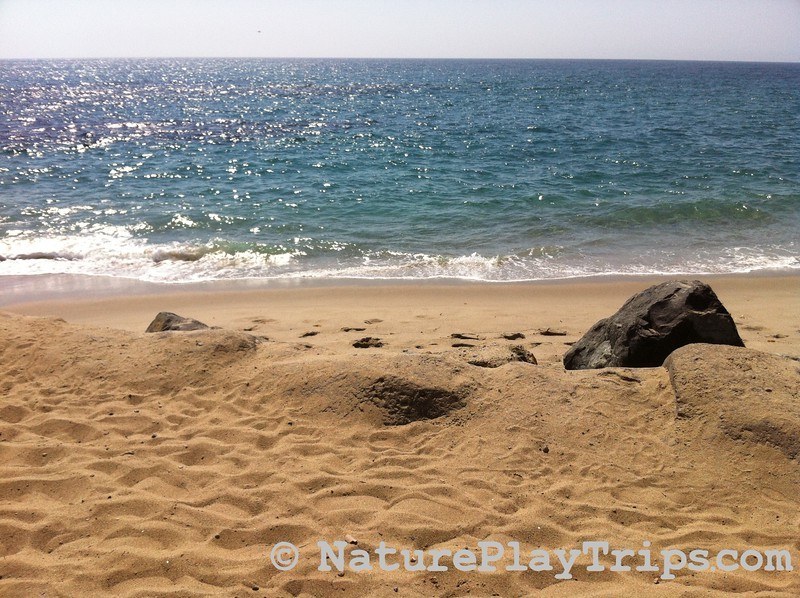 Resources:
Originally published in September 2012.