Train parks abound in Orange County. Whether you like to see big locomotives up close, far away, play on them, ride on them — we've got the parks for you. Please comment if we are missing any! I'd love to have a complete list someday.
Brush Canyon Park, Yorba Linda
See BNSF whoosh by.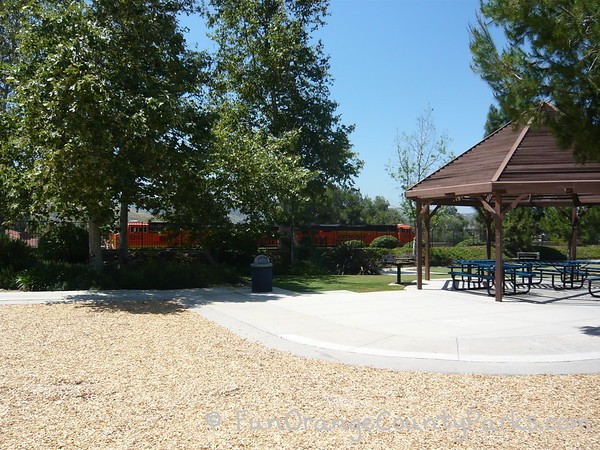 San Clemente Beaches
These tracks run all up and down the beaches in San Clemente. Cover your ears; they are loud!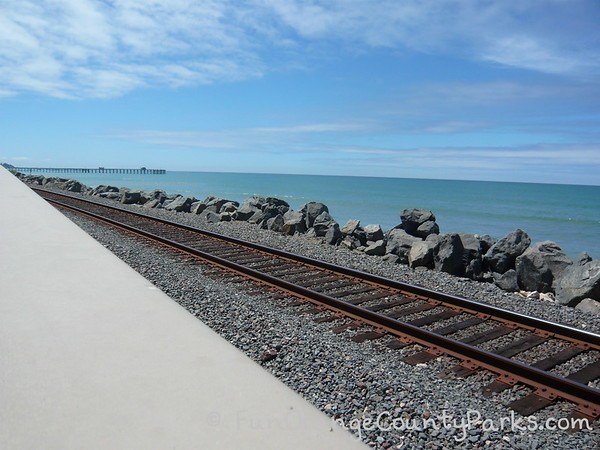 San Onofre State Beach
You can see Amtrak in the distance from the bluff top — or closer up from the parking areas.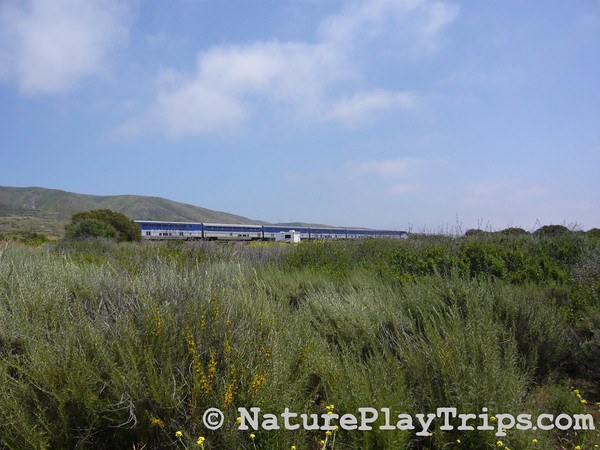 Trestles
They come rumbling over your head at Trestles.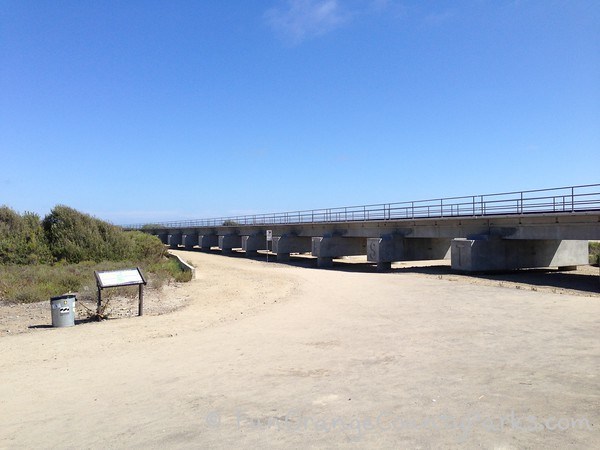 Orchard Park, Irvine
This one is just the right size for toddlers.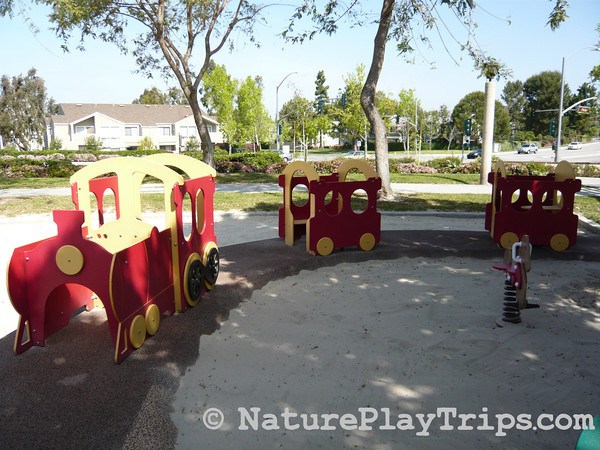 Irvine Regional Park
For a fee, you can ride the train at Irvine Park Railroad.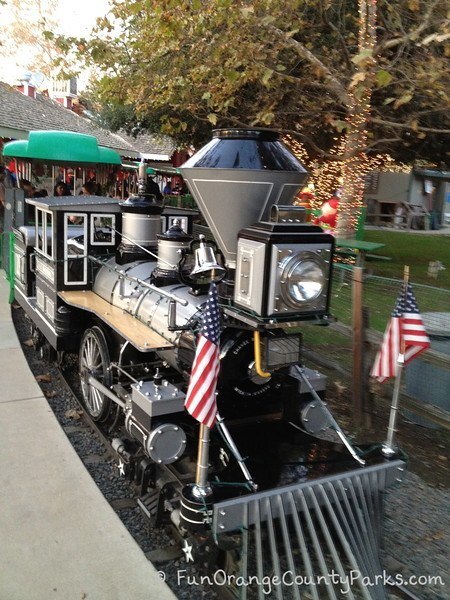 Pines Park and Capo Beach
Views from the bluff or the beach. I even have a video on the Capo Beach post. Get the kids all excited before you go!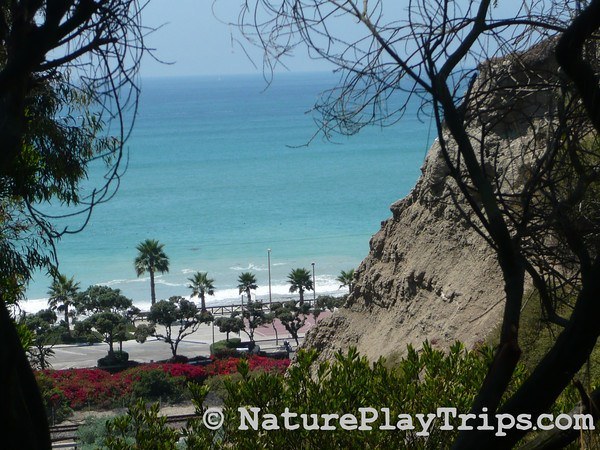 Descanso Park and Los Rios Park (San Juan Capistrano)
Los Rios is very near the San Juan Capistrano train station. Descanso is a little further down the line.

Creekside Park (Dana Point)
More distant views of the trains across San Juan Creek also down the line from Descanso.
*Don't think I need to say it – but I'll say it anyways: If it's you against the train, the train's gonna win. Be safe and stay off the tracks!
More Southern California outings for train lovers:
Originally published in June 2010.