Brio Splash Pad in La Habra comes with a park is a great summer destination for Orange County families because of its shaded playground and opportunity to cool off with the splash park.
If you want to fill up an entire morning or afternoon, you can also visit the Children's Museum at La Habra, which is directly across the street.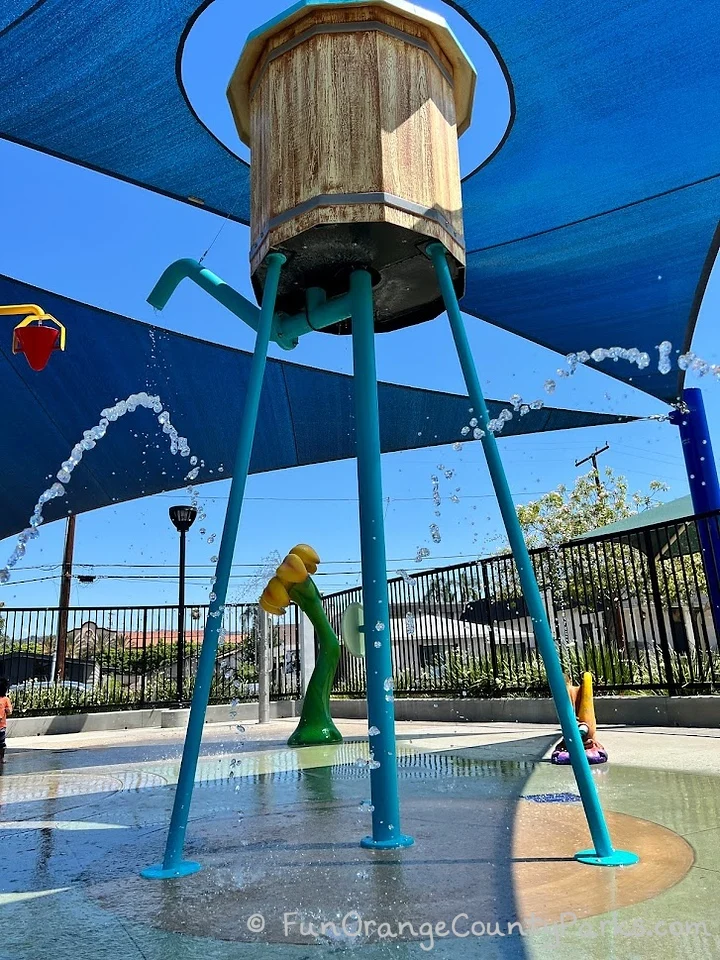 Directions to Brio Splash Pad in La Habra: This park is off of Euclid street, which can be accessed from the North via Beach Boulevard/Whittier Boulevard (Highway 39) which links up to the 5 Freeway. Alternatively, you can come from the south via Imperial Highway 90 which links up to the 57 Freeway. (Park Address: 300 S Euclid St, La Habra) MAP TO BRIO PARK AND SPLASH PAD IN LA HABRA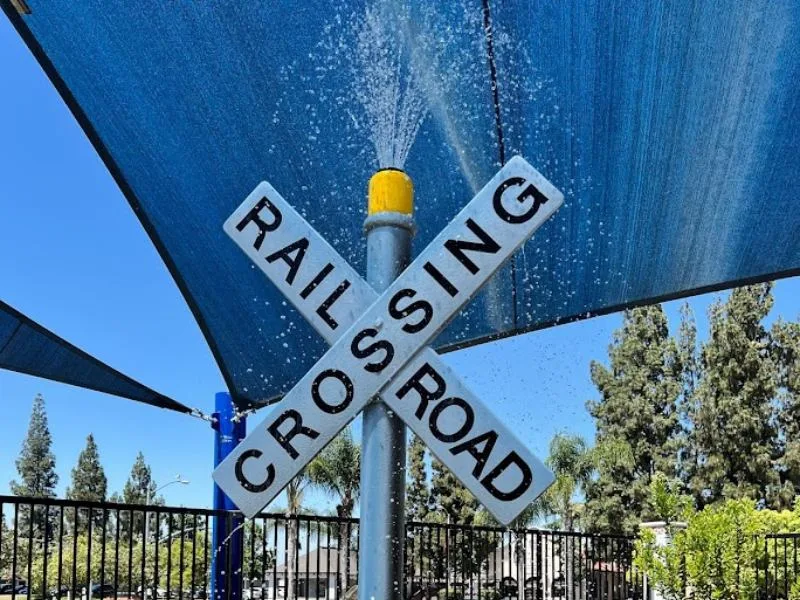 Highlights:
This cute neighborhood park is also the newest in the city of La Habra
The shade cover on the playground is a huge advantage of this park in the summer, and sets it apart from Oeste Park down the road, which also has a sizable splash-pad.
This park has natural beauty too, with bright blooms along the wall of a pavilion adjacent to the splash pad
The splash pad is one of the largest I have seen in Orange County, and has a train with 3 slides – 2 on one side and 1 on the other.
The playground at this park is small, just one structure. This makes it easy to watch multiple kids at once.
The splash pad is gated, which is also nice if you have multiple kids
Small park, easy to keep track of kids
Adjacent to the play structure is a nice row of work out equipment for adults
Children's Museum of La Habra is across the street on the other side of Euclid, and it is easy to walk from the park to the museum.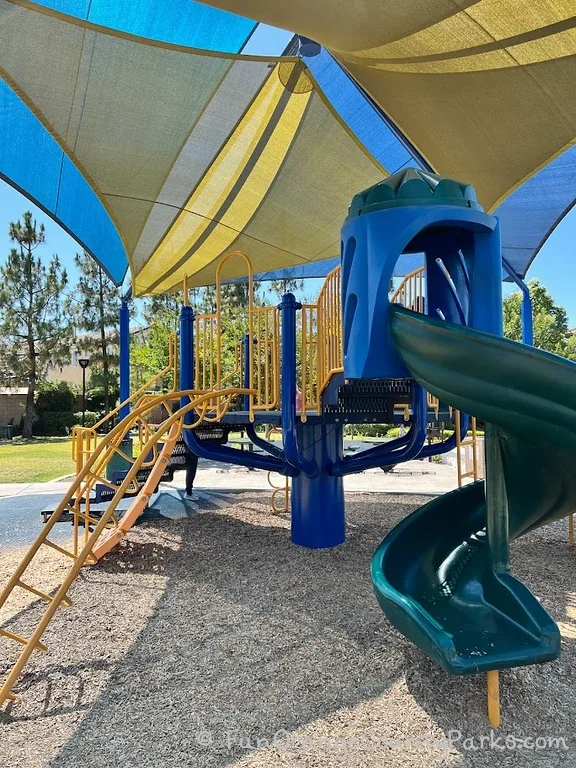 Be Aware:
The only parking available is along the street, which is close to the playground.
Euclid Street is next to the playground, which is a busy road with stop lights.
The restrooms are on the opposite side of the park as the splash pad, so it can be tricky getting small children to and from the restroom while they are playing in the water.
There is an area with picnic tables and grills but, unlike the playground, this area has very little to no shade during the day.
Surfaces here can be slippery if there is any standing water from irrigation systems or rain.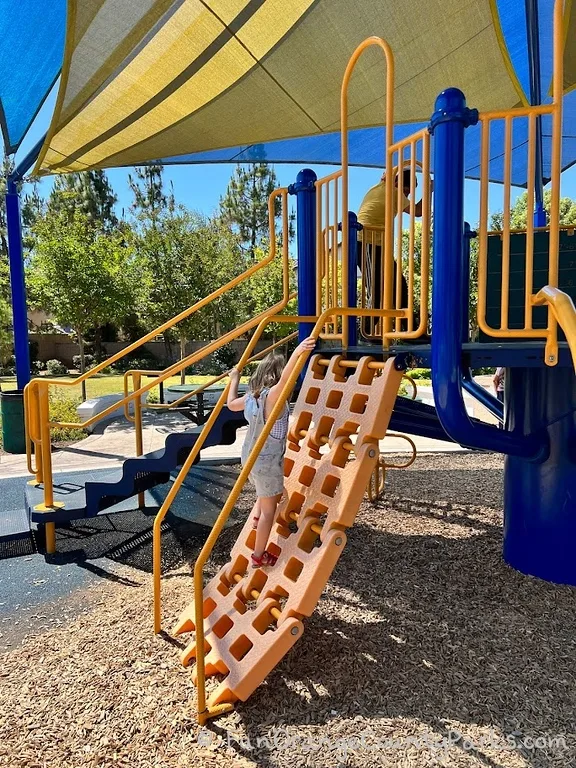 Checklist:
Parking on the street
ADA Accessible Park
Play surface: Recycled rubber under splash pad and wood chips on playground
No sand
Restroom building near the corner of 2nd St. and Main St.
Drinking fountains by restrooms
Splash pad open 11am-7pm during summer (Memorial Day-Labor Day)
Three round picnic tables, 2 charcoal barbecues
Splash pad be reserved from 10am-11am during the summer using this form.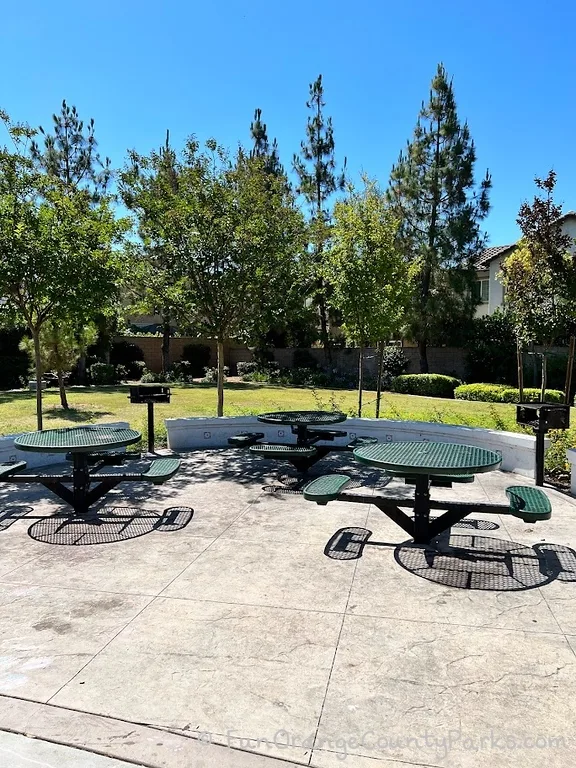 Parks near Brio Park: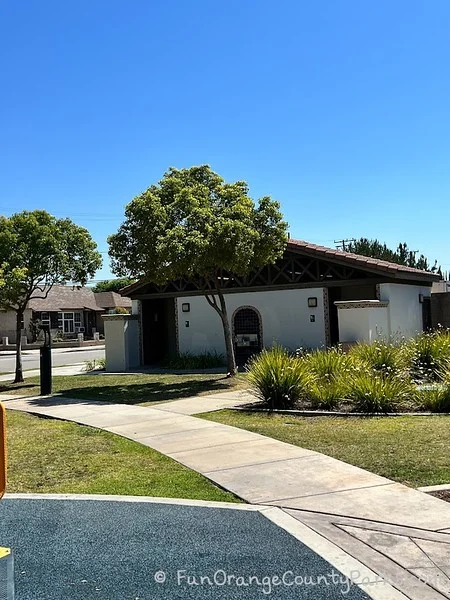 Contributing Writer Bio: Heather is a mom of two (Ellie is 3 and Simon is 1). In 2021, Heather launched her @OCParentGuide account on Instagram and is mesmerized by how many amazing things you can do with your family in Orange County. She is a Kansas City native who moved here for a job in 2013. Her passion is inspiring people to lead more joyful and full lives. (Photo credit for this post also goes to Heather!)