Pines Park in Dana Point/Capo Beach, sitting on the bluff directly above Capistrano Beach Park, is the perfect play place for those weekends when it's hot inland.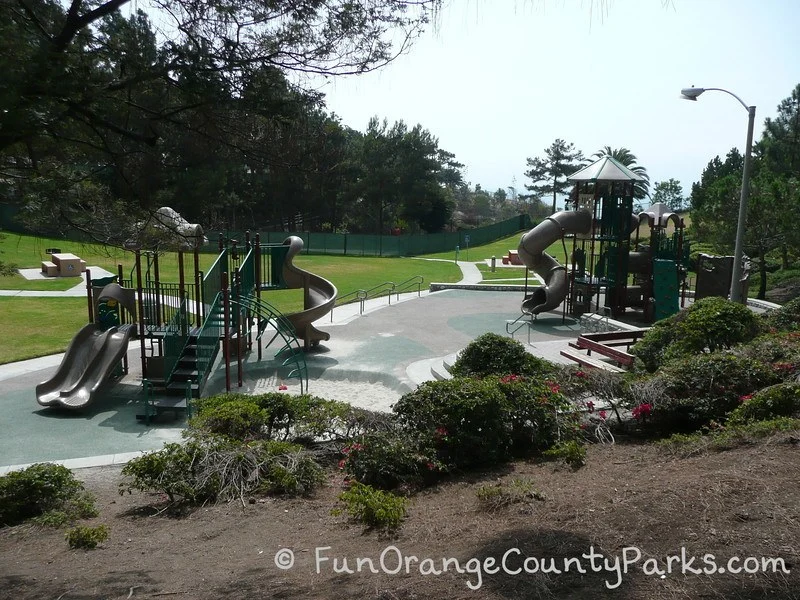 How to Get to Pines Park in Dana Point/Capo Beach: From Pacific Coast Highway take Palisades Drive across from Capo Beach up the hill and turn right on Camino Capistrano. From the 5 Freeway take the Camino de Estrella exit and drive toward the ocean. Turn right onto Camino Capistrano. (Address: 34941 Camino Capistrano) MAP to Pines Park in Dana Point/Capo Beach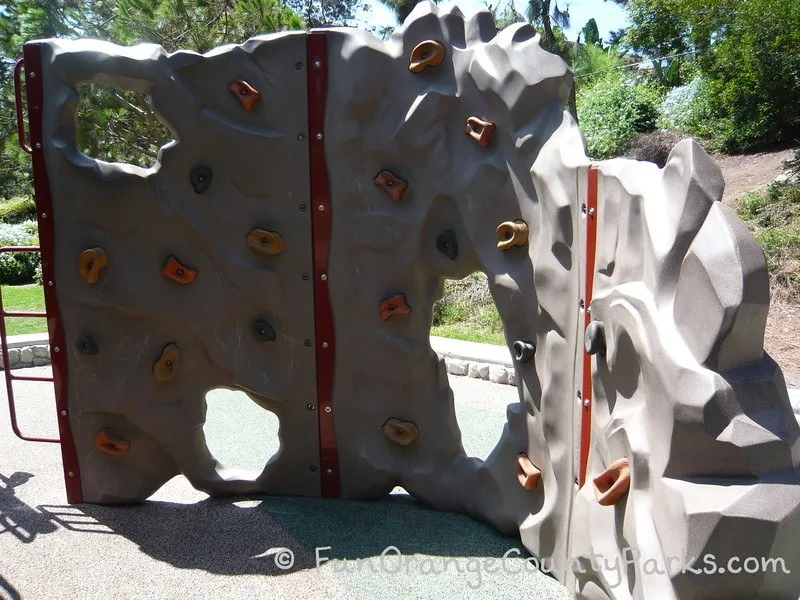 Recommended by: Danielle
Highlights:
Ocean view from the path into the pines – plus the sound of the waves crashing below echoes throughout the park
Beautiful pine trees and surrounding foliage – a great setting for some imaginative play. There's a little shade tree on the grass right off the bigger play structure.
Fun tunnel slide, climbing wall, and grassy hills to roll down
We walked the path leading away from the playground where you get a peek-a-boo view of the ocean. It leads up to great sunset viewing benches. The water was incredibly blue and I could see Dana Point Harbor and headlands.
It's a nice place for a dinner picnic or barbecue with a few grills near the picnic tables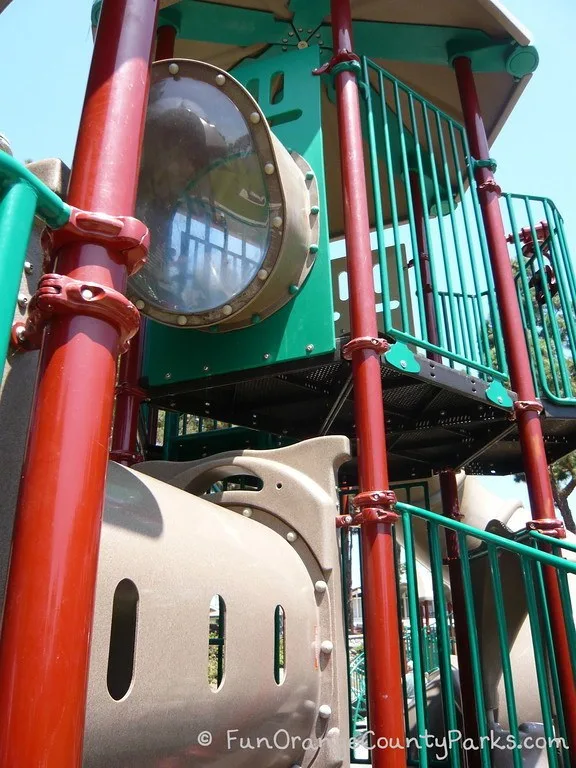 Be Aware:
NO bathrooms
No swings
The playground is slightly sunken below street level, so it's harder to get to the street.
The fences are there for a reason. The fenced off area may be unstable.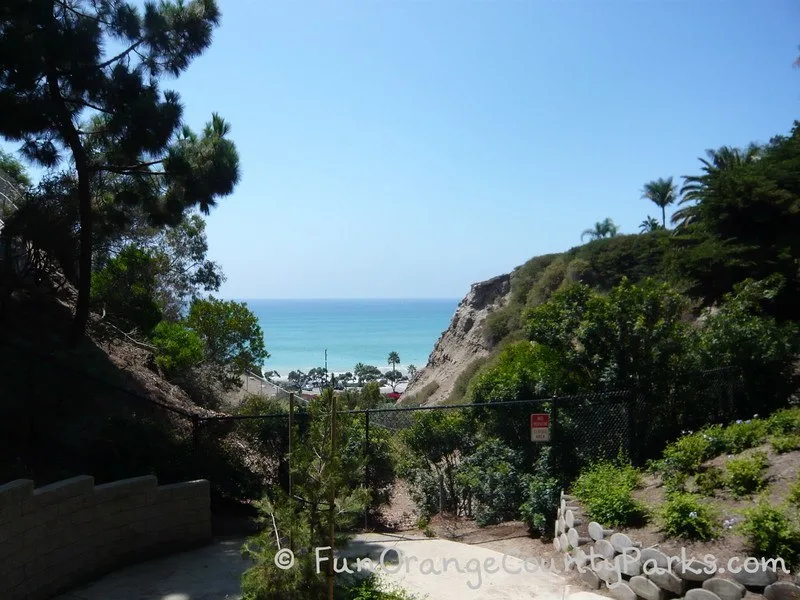 Checklist:
Parking on street (only an issue when they are doing road work)
Mostly recycled rubber play surface with little sandbox area near the smaller structure
NO restrooms, but drinking fountains at top of steps
Shade around the park, not always on the park
Four picnic tables with bench seating and grills
Accessible – the ramp is steep though on the way back up
Official City of Dana Point website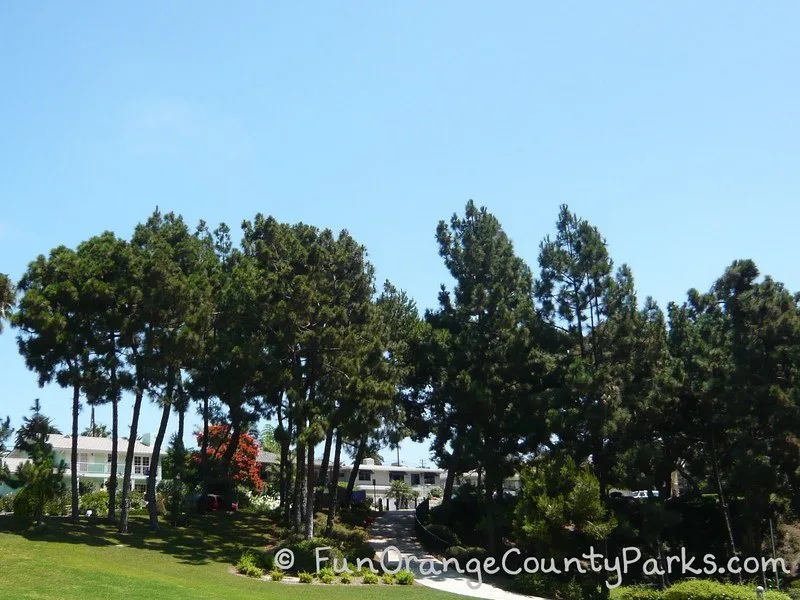 Nearby Parks:
Originally published in August 2009.