San Gorgonio Park in San Clemente has great ocean views. It's hidden from the street, resting next to sports fields and baseball diamonds.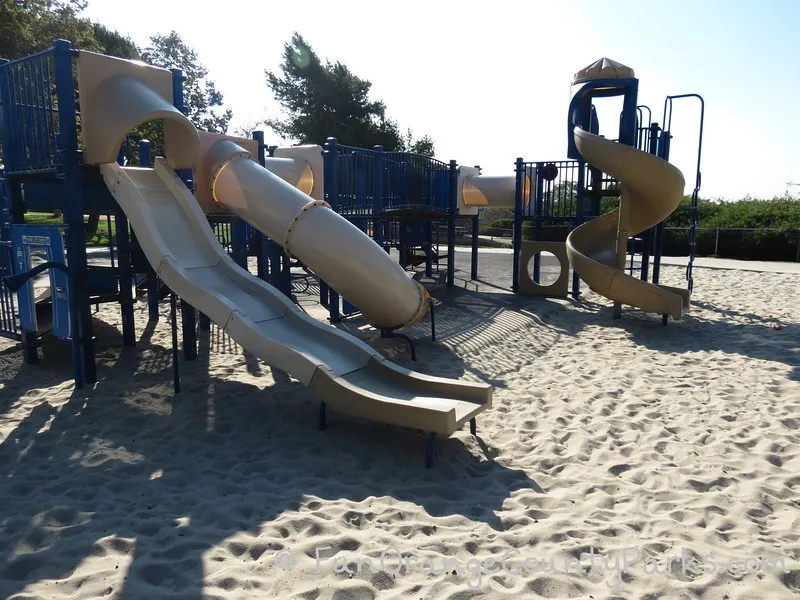 Directions to San Gorgonio Park in San Clemente: Near Shorecliff Golf Course. Use Camino De los Mares or Camino Capistrano to get to Avenida Vaquero to Via San Gorgonio. (Park Address: 2916 Via San Gorgonio, San Clemente) MAP to San Gorgonio Park in San Clemente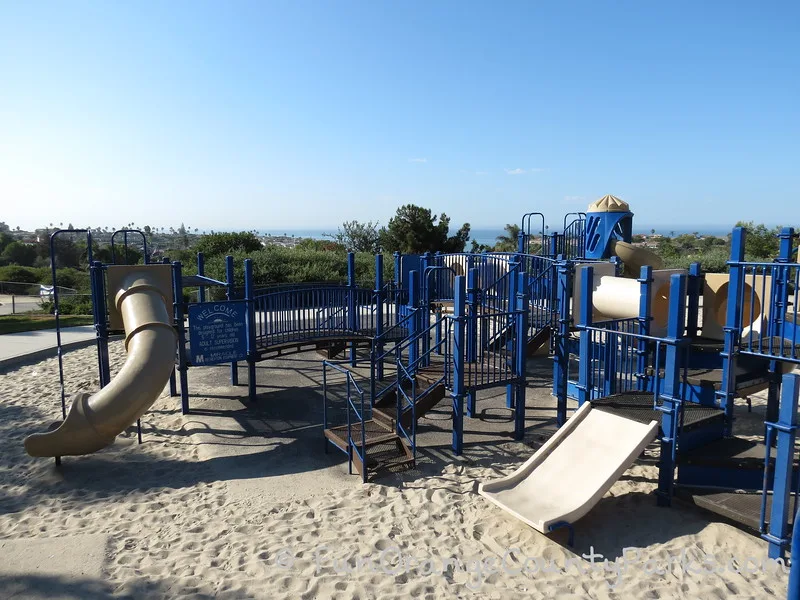 Highlights:
Amazing view of the ocean from this top of bluff park
Lots and lots and lots of slides!
Stays cool all summer
Great park for bikes and scooters
Kids like the General Store, Post Office, and elephant teeter-totter
4 bench swings and 2 baby swings
Plenty of room for big picnic groups and picnic areas equipped with grills
4 permanent pickleball courts AND 4 dual-lined tennis/pickleball courts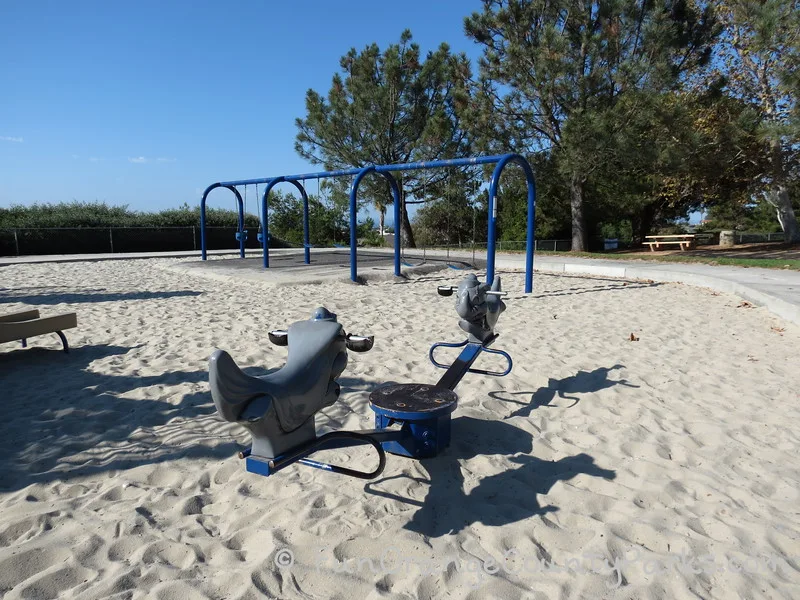 Be Aware:
Relatively older equipment, more prone to repairs
All metal equipment, except for plastic slides
A few places where taller children can bang their heads on overhead bars when climbing up ladders
Shares parking lot with ball field and basketball courts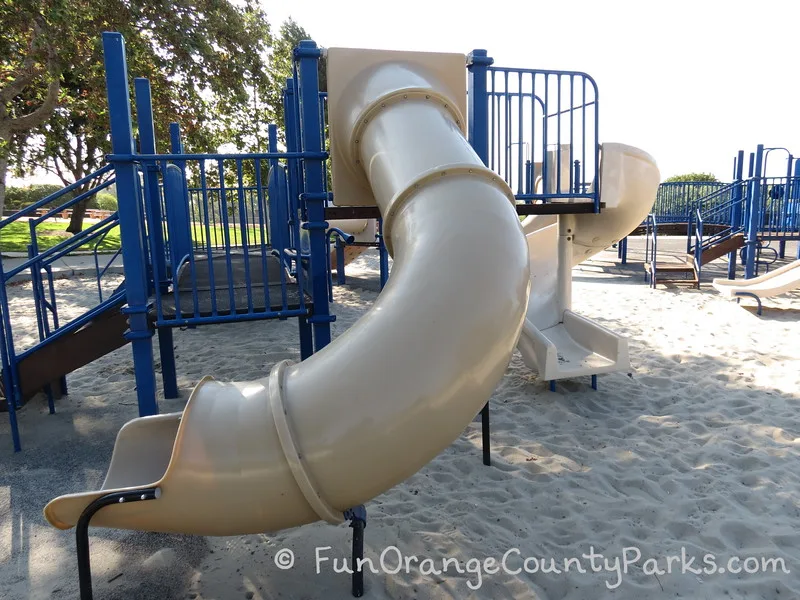 Checklist:
Concrete picnic tables spread around play area, some with barbecues
Plenty of shade surrounding play area – large sycamores
Sand and rubber play surface
Tons of parking
Bathrooms are not the nicest and located somewhat far from play area
Nearest public library: San Clemente Library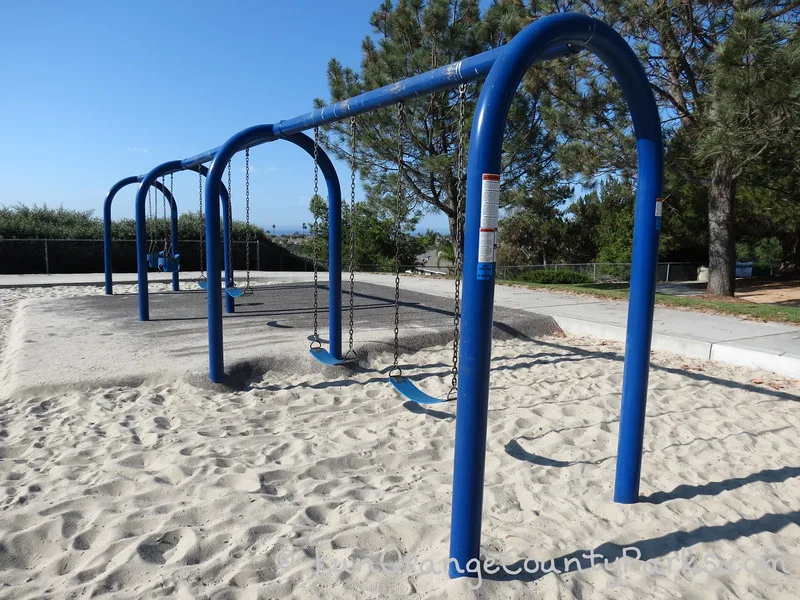 Nearby parks:
Originally published May 2008.