Talega Park in San Clemente is unusual for its layout.
It sits at the dead end of a residential street where the restroom building and swings are at the base of the park.
Climb up one level and there's a structure with monkey bars and swinging pedestals.
Then one more level brings you to the two largest structures.
Before it levels of again into the picnic area overlooking the compact playground.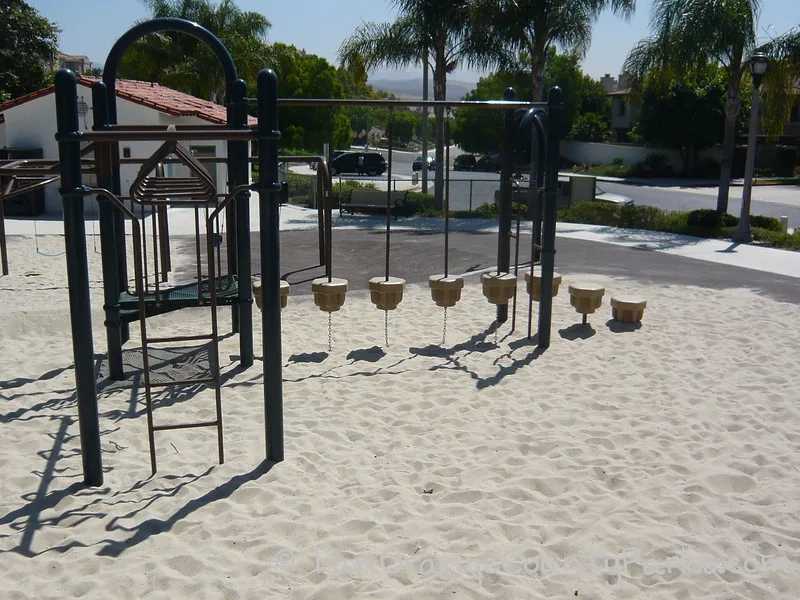 Directions to Talega Park in San Clemente: This one is SUPER easy to find. Just take the Avenida Pico off-ramp from Interstate 5. Head for the hills and take a left on Camino la Pedriza (right before Avenida Pico dead ends) and another immediate left onto Corte Cristianitos. [179 Corte Cristianitos, San Clemente] MAP TO TALEGA PARK IN SAN CLEMENTE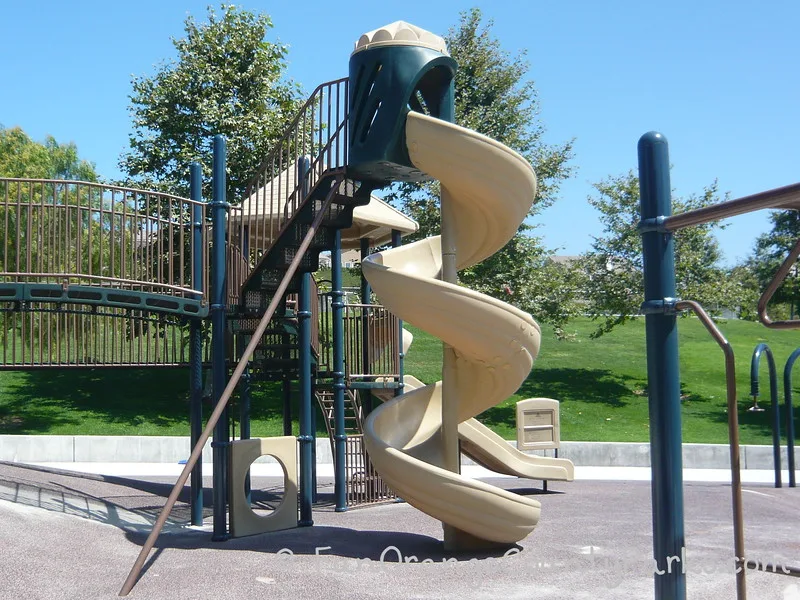 Recommended by: Sarah and Jen
Highlights:
We came here on an outing with my nephew in tow and I had no problem keeping my eye on 3 kids.
Big variety of slides – with a tall spiral slide being the biggest draw.
Separate structure for triangular, swinging monkey bars plus swinging pedestal path was very popular with the kids.
A very tall structure kept the older kids entertained, while the smaller slides and climbers occupied the younger kids.
Bring sand toys for some shady sand play UNDERNEATH the equipment.
Lots of room for running in the grassy fields or on the walking trail. I saw some kids riding their scooters on the basketball court.
Shaded bench near swings.
Nice spot for picnics.
4 bench swings, 2 baby swings.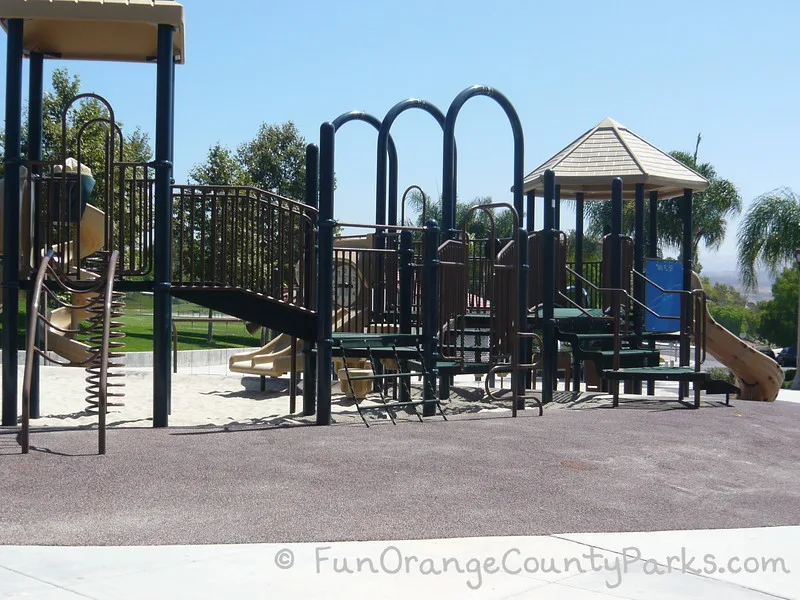 Be Aware:
Don't be alarmed by the loud BOOMS – they are from training exercises at nearby Camp Pendleton.
This park can be hot on the playground.
Watch for slipping on the recycled rubber "hills." The sand makes them extra slippery (but also extra fun to slide down!).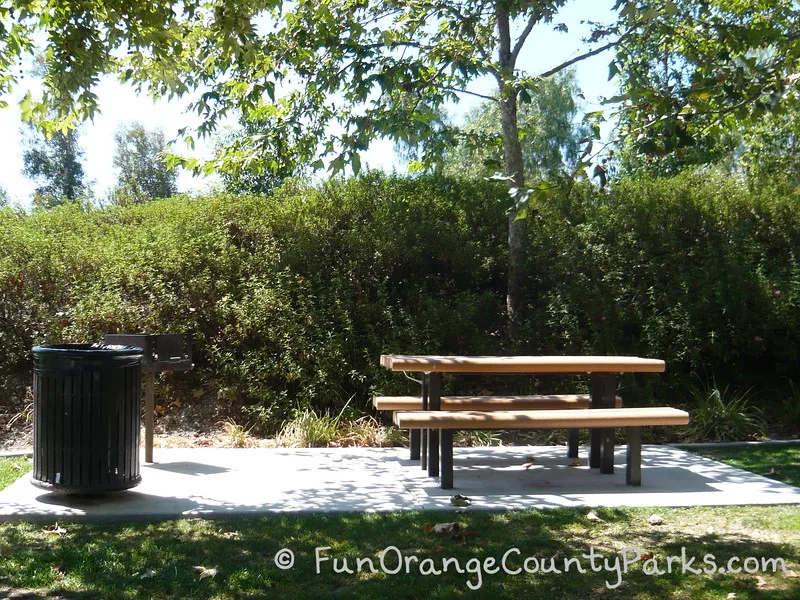 Nature Connection:
Rolling down grassy hills
Exploring the many walking paths and fields that border the playground
Access Talega and San Clemente hiking trails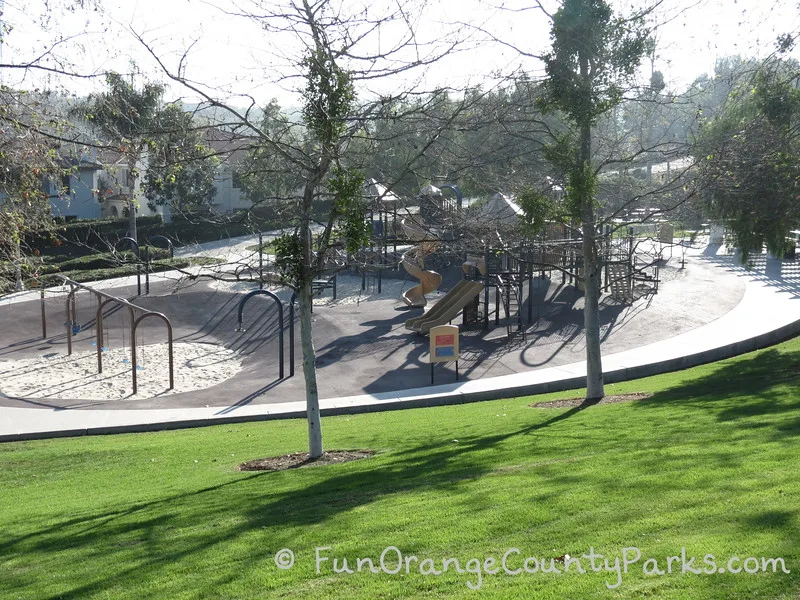 Checklist:
Dedicated parking lot on the dead end road
Recycled rubber and sand play surfaces
Restrooms with no doors on the stalls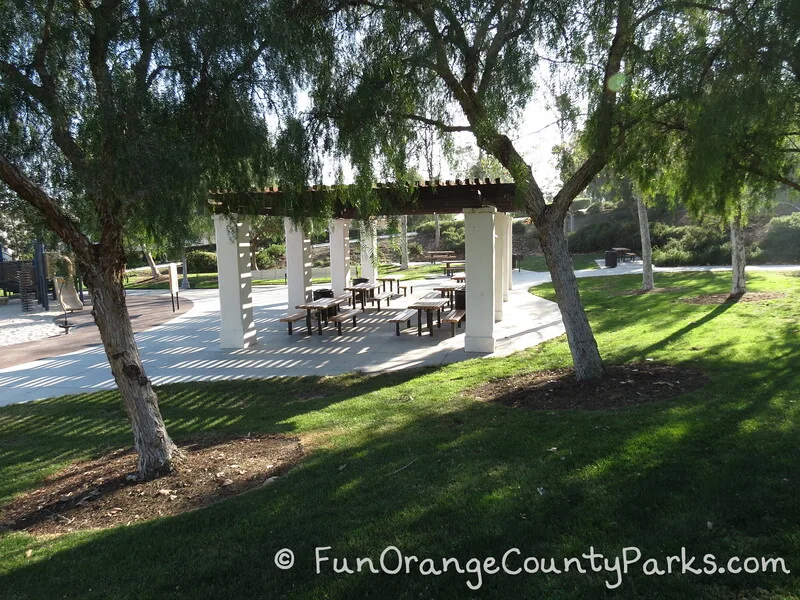 Vending machine
Drinking fountain on street side of the restroom building
Nice picnic area with grills under a shaded shelter – also individual picnic tables spotting the area around the playground.
Soccer fields above the playground with picnic benches and barbecues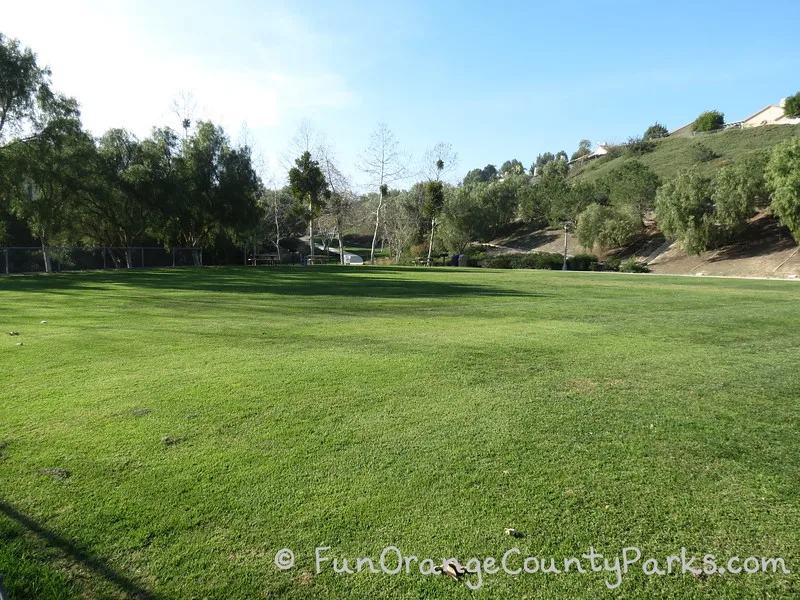 Baseball diamonds below the soccer field
Basketball court fronting Camino La Pedriza
Walking trail (paved) winds its way through Talega leading up the hill from the picnic area
Talega Trail Map posted at the lower corner of the parking lot
The City of San Clemente has a number of trail maps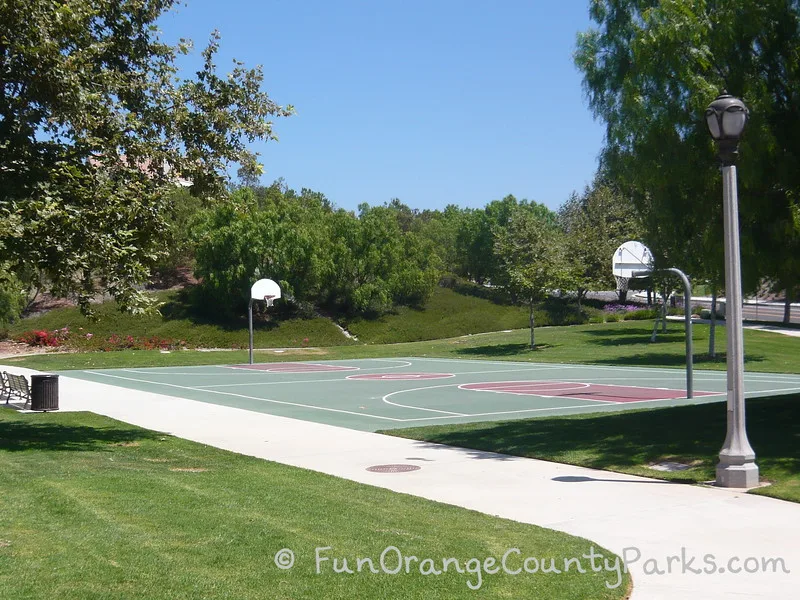 Nearby parks:
Originally published in August 2010.