Liberty Park in San Clemente is in the Talega development. It is a bit more centrally-located than the Red Barn playground and reachable from the direction of either Avenida La Pata or Avenida Talega.
My kids started playing Spiderman for all the climbing apparatus, including a free-standing spider web.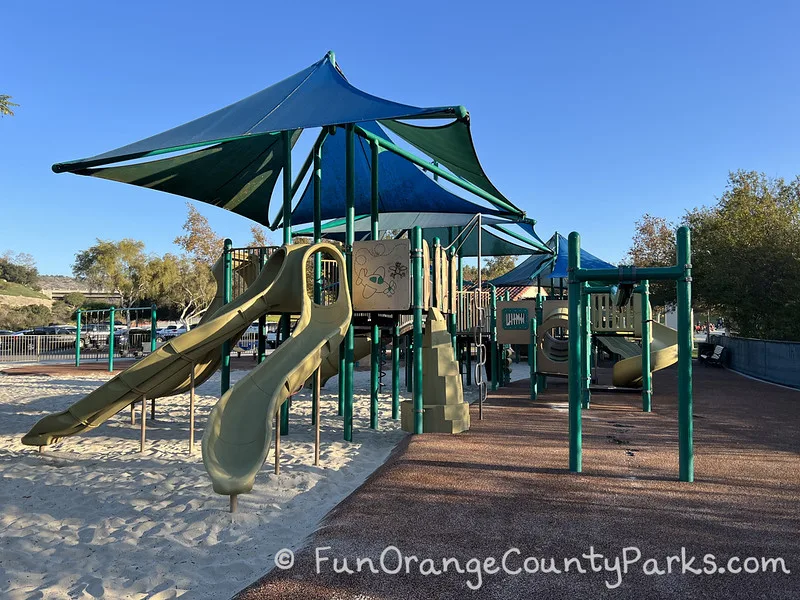 Directions to Liberty Park in San Clemente: Centrally located in Talega. Turn onto Avenida Talega from Avenida Vista Hermosa. Take a left on Calle Saluda and an immediate left into Liberty Park. Drive past the pool, tennis courts, and soccer fields until the road dead-ends into the playground and ball fields. Park Address: 390 Calle Saluda, San Clemente. The unnamed street after you turn onto Calle Saluda is Liberty Park. MAP to Liberty Park in San Clemente (Talega)
Recommended by: Connie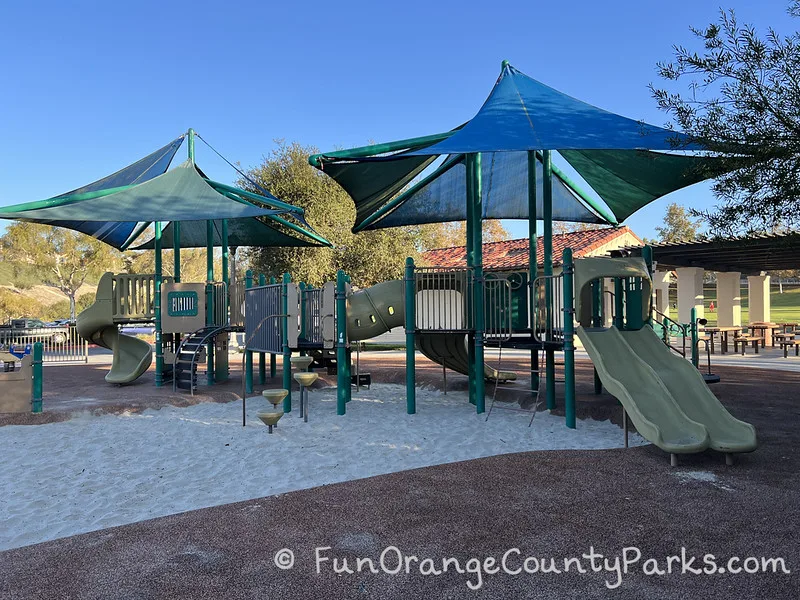 Highlights
Shade covers are amazing for cover on the actual structure! These ones are big enough to cover the slides and it's rarely super hot here anyways since it's only a little bit inland from the coast.
This is at the pinnacle of parks for climbers – many spiderwebs, tunnels, pedestals, cubes, mountain peaks and climbing walls!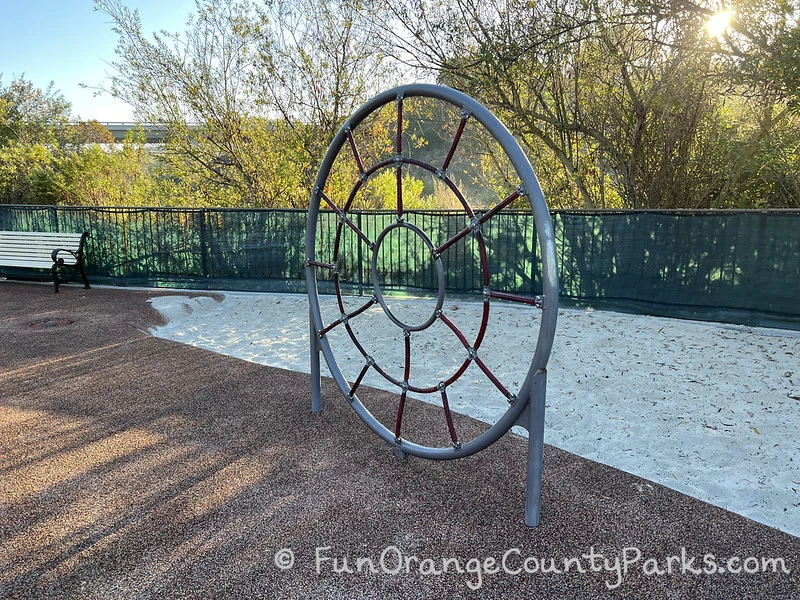 Zip track was very smooth and a bit angled, so the rider glides down (instead of across) to drop platform.
You'll find 4 bench swings at the back of the playground.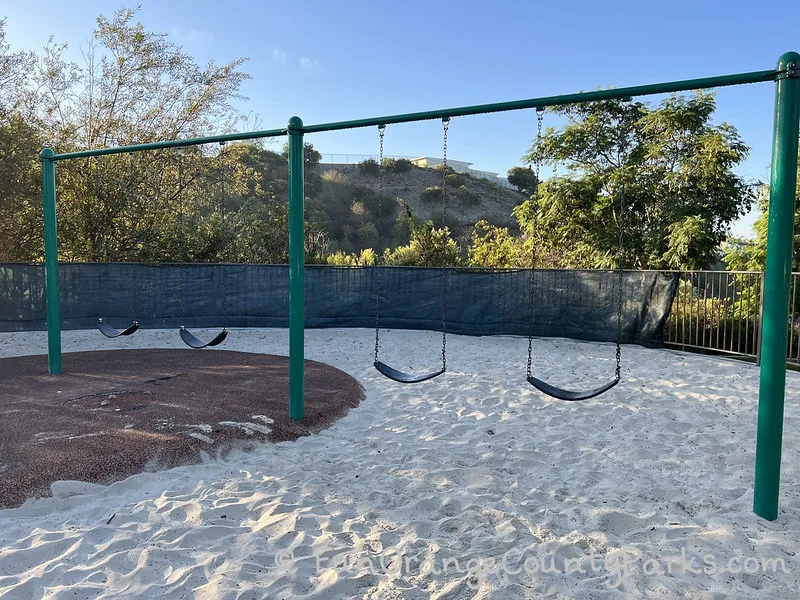 This is one of the few parks where the number of baby swings matches the number of bench swings! There are 4!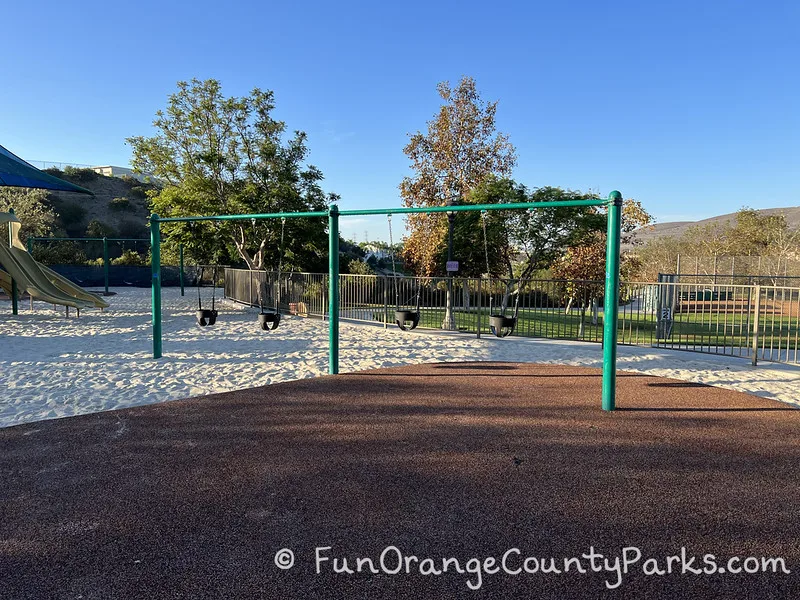 Fun little sand sink with drain and pipe where the sand shoots out.
Two ride-on spring airplanes also make the little kid area more fun!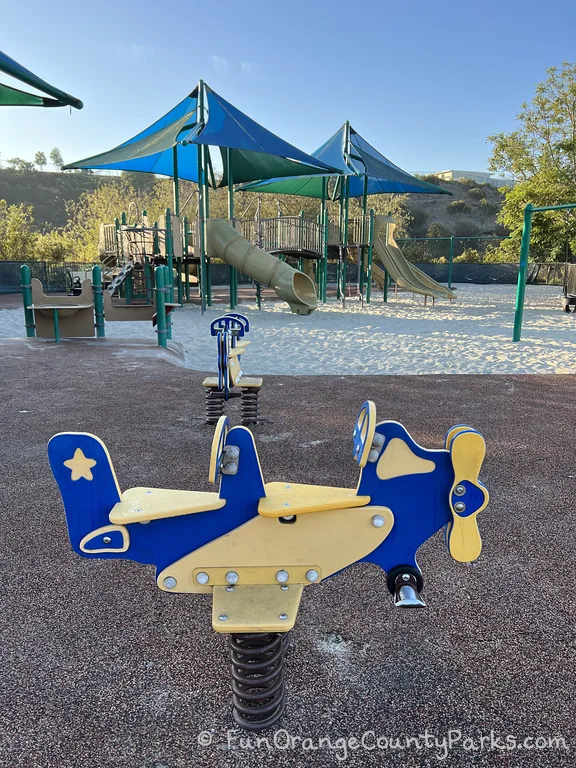 Be Aware
Very steep structures in the big kid area with drop offs. You may need to accompany the littlest kids.
Can be busy when soccer games and baseball/softball in session. However, on the morning I visited the top lots and fields were full, but the playground was empty.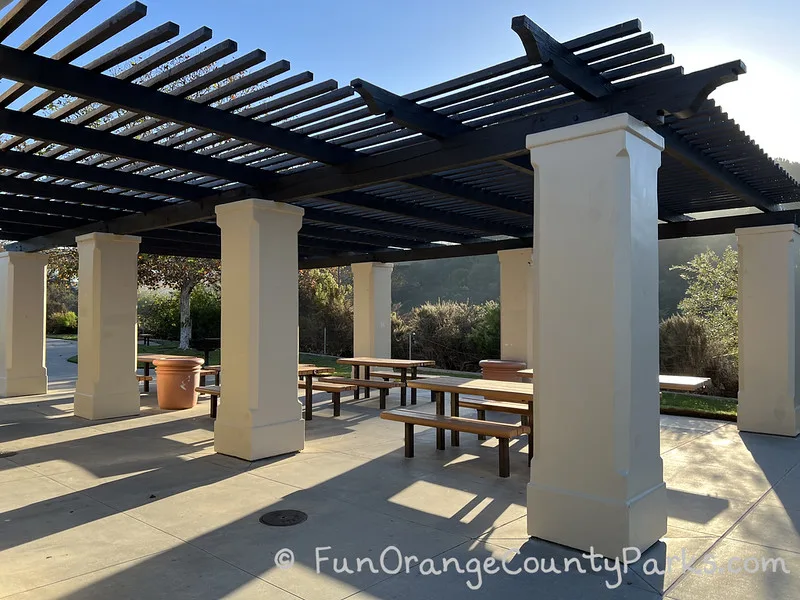 Checklist:
Dedicated parking lot
Very fine sand play surface, some recycled rubber areas
Bathrooms right next to the playground, identical to Red Barn Park
No trees near playground, but shade over picnic area and on the structures themselves
Benches right on sand area
Nice size picnic area and grills right next to toddler structure
More grills and picnic tables up the hill along soccer field
Bring sand toys
Nearest public library branch: San Clemente Public Library (events calendar)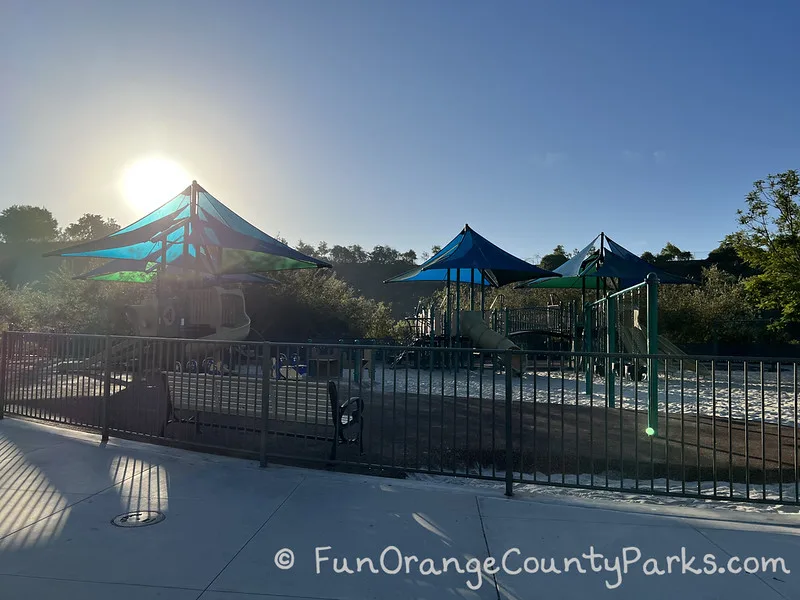 Parks Nearby Liberty Park
Originally published in July 2008. (One of my first posts on the blog!)