Sunset Park is a quiet neighborhood park with excellent opportunities for family playtime. The City of Dana Point completed improvements to the main playground in February 2008.
For a while it was one of the more modern and safer play areas in Orange County. I still love it.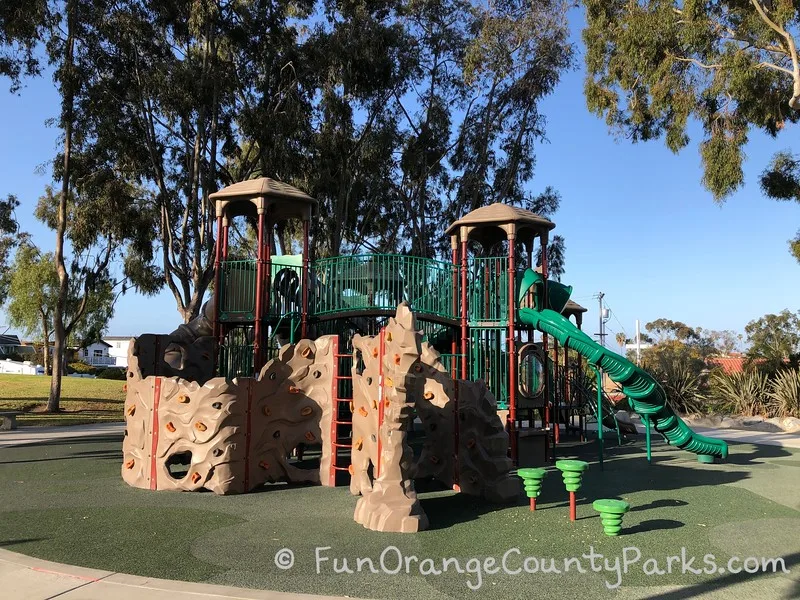 More improvements came later. A restroom building was added and then the smaller playground was replaced with new toddler equipment in March 2021.
Expect beach weather with marine layer or fog in the mornings, clearing to bright beautiful afternoons.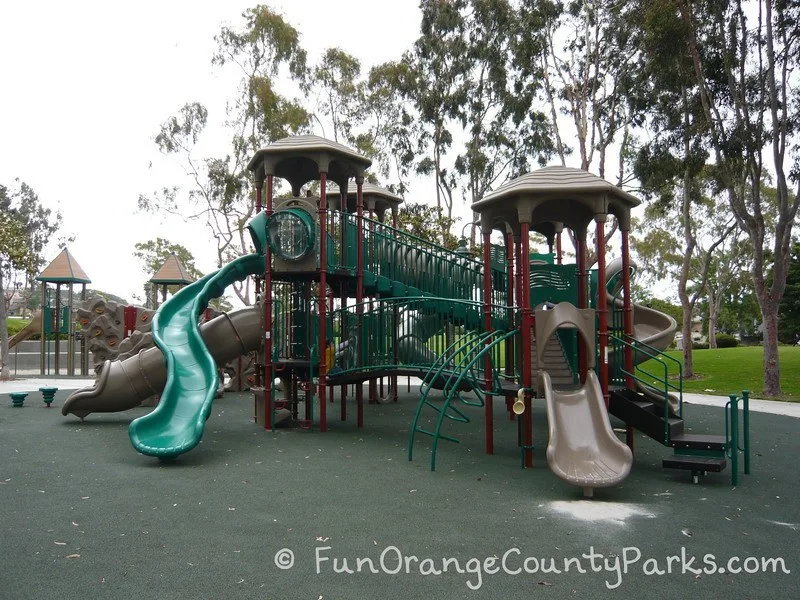 Directions to Sunset Park in Dana Point: This feels more like San Clemente or Capo Beach – but it's in Dana Point between the Beach Cities/Camino Las Ramblas exit and Camino De Estrella on the east side of the 5 freeway. A little tricky to find because it's located in a quaint neighborhood with one way streets. If you choose the Beach Cities exit, head away from the ocean from the off-ramp, taking Camino Las Ramblas to a right on Via California, turn left at Via Velez, bear right at Calle Portola to Calle Naranja. Address: 33345 Calle Naranja, Dana Point. MAP to Sunset Park in Dana Point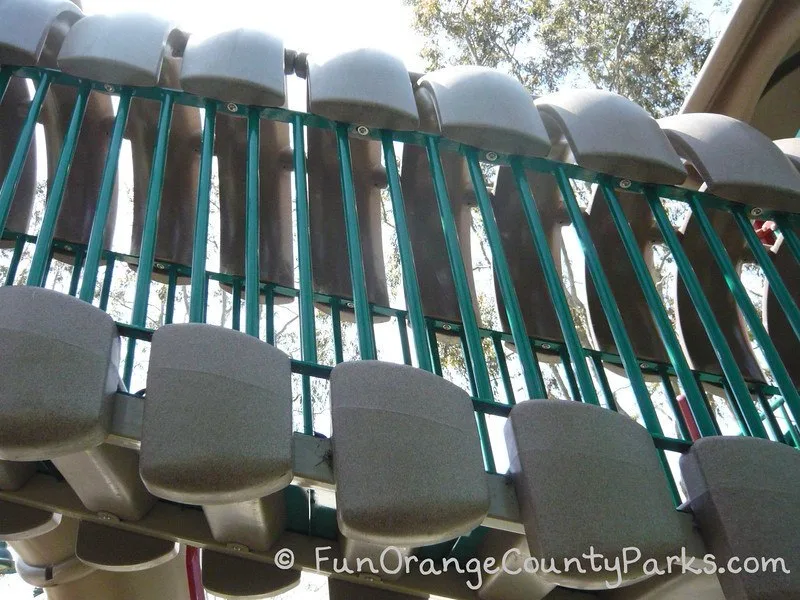 Highlights:
Fun play equipment at an already established park.
I love that the main playground is high off the ground but feels safe with no gaps or openings for kids to fall.
Especially good for kids 3 and older who can climb and be trusted going down the slides by themselves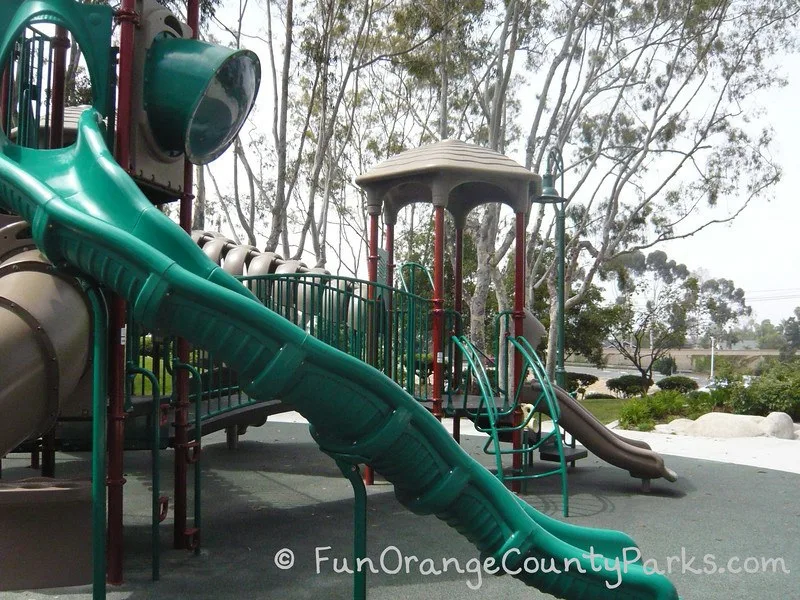 Variety of slide styles (bumpy, tunnel, short, long, tandem).
Small boulders built into the hardscape for climbing and pretend.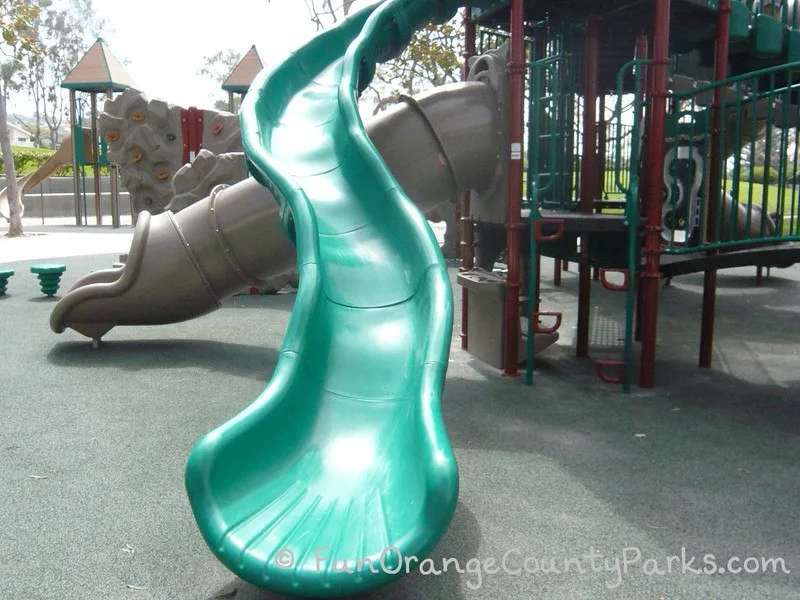 The new toddler play area doesn't have sand anymore. So now it's mostly recycled rubber and bark under the swings.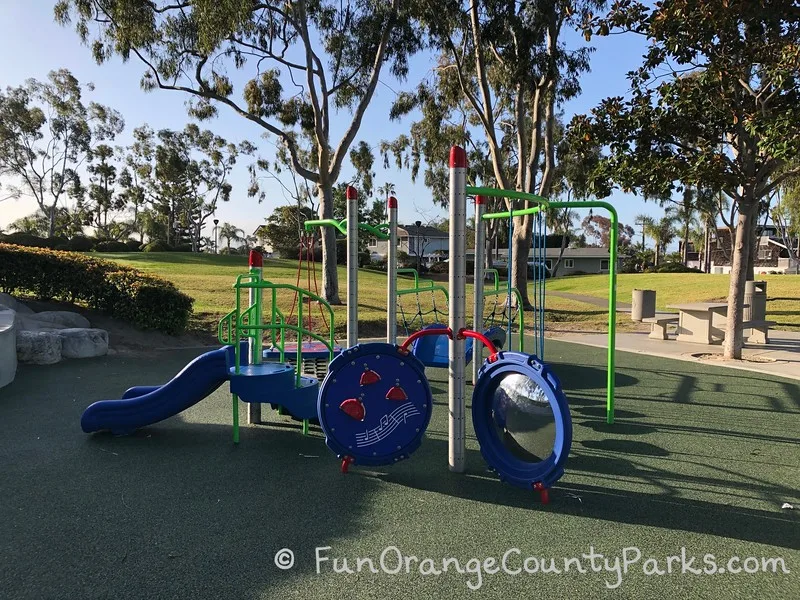 Be Aware:
Parking may be the #1 deficit to this park. There is limited street parking on a one way street, but it is in a bike lane. No dedicated parking lot, but also not ever very busy. It feels distant from the play area when you need to run to the car for a diaper. It's also easy for little ones to run into the street while you're getting organized – so don't unbuckle them until you're ready to go.
The bigger structure is so large and the entrances so few – you may find yourself running laps AROUND the entire structure to keep up with toddlers taking shortcuts to slides through the center
No baby swings.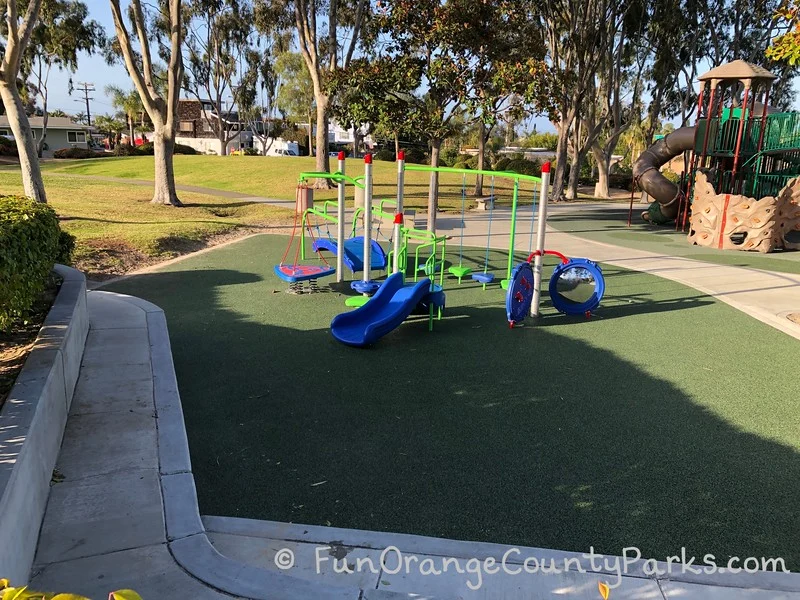 Checklist:
Picnic area on a grassy hill equipped with one barbecue and 3 picnic tables
3 additional concrete picnic tables on play area
Bark play surface under big kid swings
Recycled rubber under new play structure
Another small sandy area near restrooms – more like a natural sandbox
Drinking fountain
Restrooms just steps away from play area (can be dark on a foggy day – only lit with natural light)
Nearest public library: San Clemente Public Library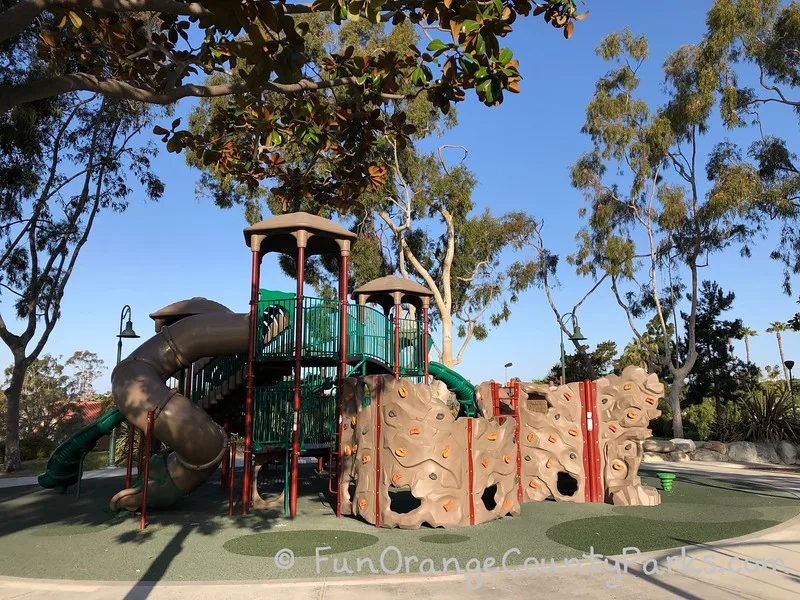 Nearby Parks: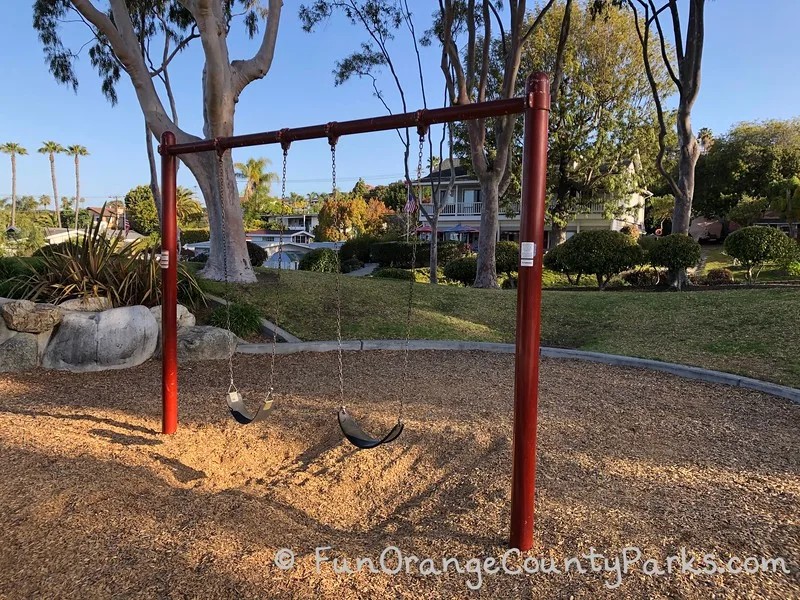 Originally posted in July 2009.