Los Rios Park playground in San Juan Capistrano is a great place to play in addition to its location in the very historic Los Rios neighborhood.
If you've ever taken the train to the San Juan Capistrano Amtrak Station, you'll be able to find this playground.
It sits directly behind Zoomars Petting Zoo and I first covered it back in 2009 when it was built.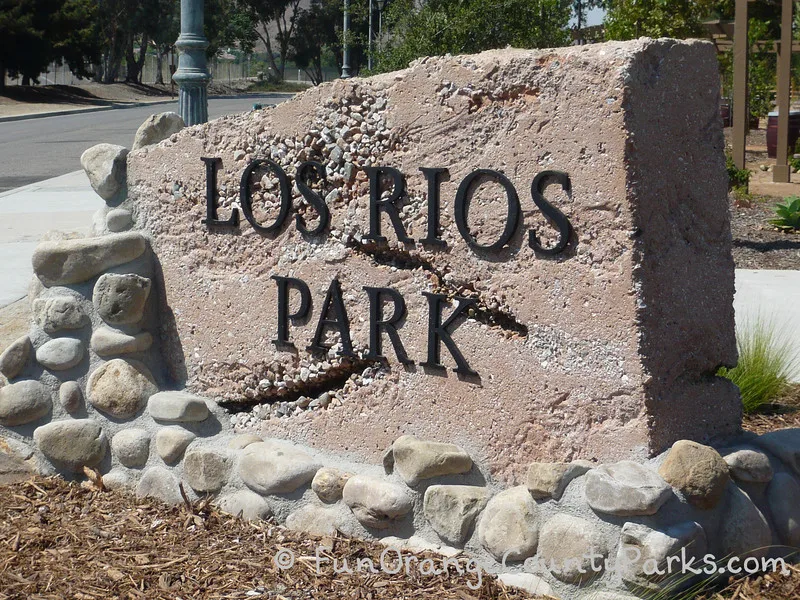 Directions to Los Rios Park in San Juan Capistrano: Exit Interstate 5 at Ortega Highway. Head towards the San Juan Capistrano Mission and continue on Del Obispo. After you cross Camino Capistrano and the railroad tracks, make an immediate right onto Paseo Adelanto. You'll see the parking lot come up on your right past Zoomars. It's marked by a large boulder with "Los Rios Park" written on it. MAP to Los Rios Park in San Juan Capistrano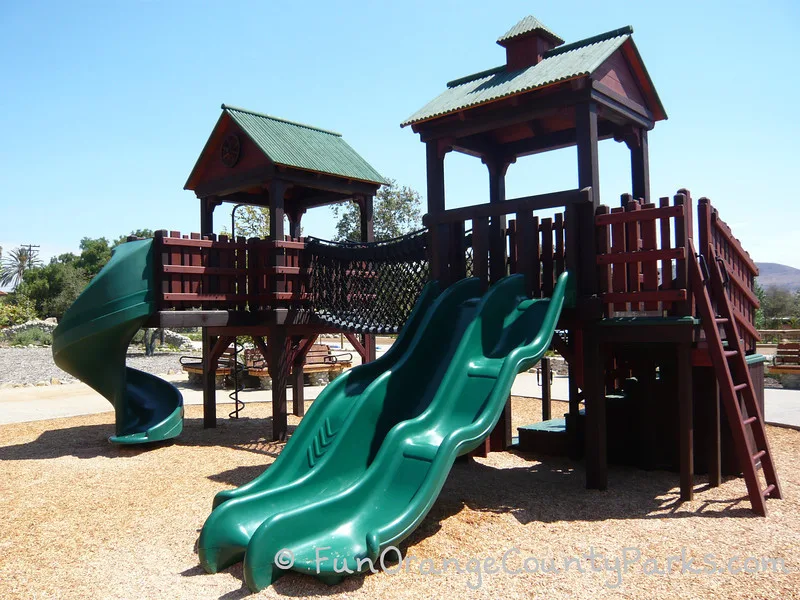 Highlights:
The location is incredibly rich in history. The Los Rios District is the "oldest neighborhood in California" according to this website featuring info about the homes and historic buildings.
If you enter the park from the train station, you'll see lovely black and white historic photographs set into the garden wall.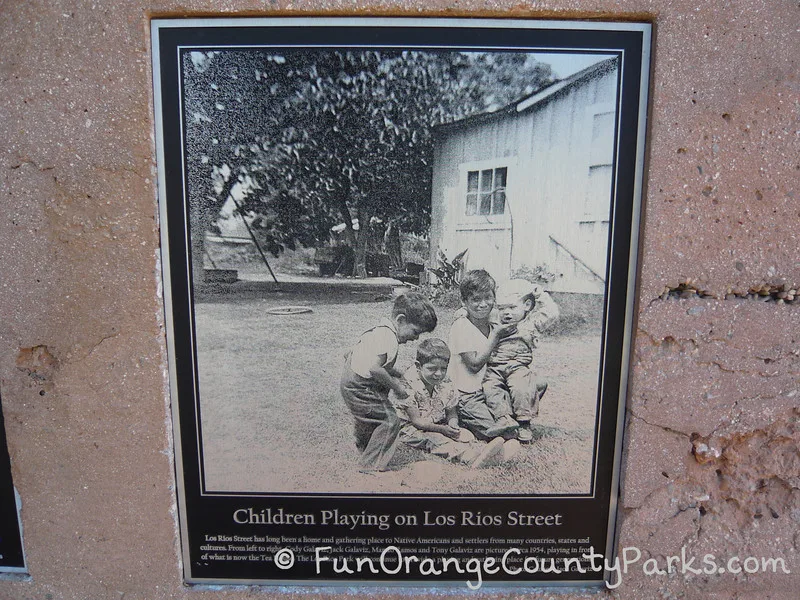 The playground structure is dark wood with iron accents. You'll really feel like you're in the Old West. My kids immediately starting pretending they were at the ranch and trading post.
I absolutely love the REAL children's saddles atop the telephone pole horses. I have my fingers crossed that no one decides to vandalize them. It's such a clever and authentic addition.
We also loved "The Grand Canyon" – our nickname for huge climbing boulders.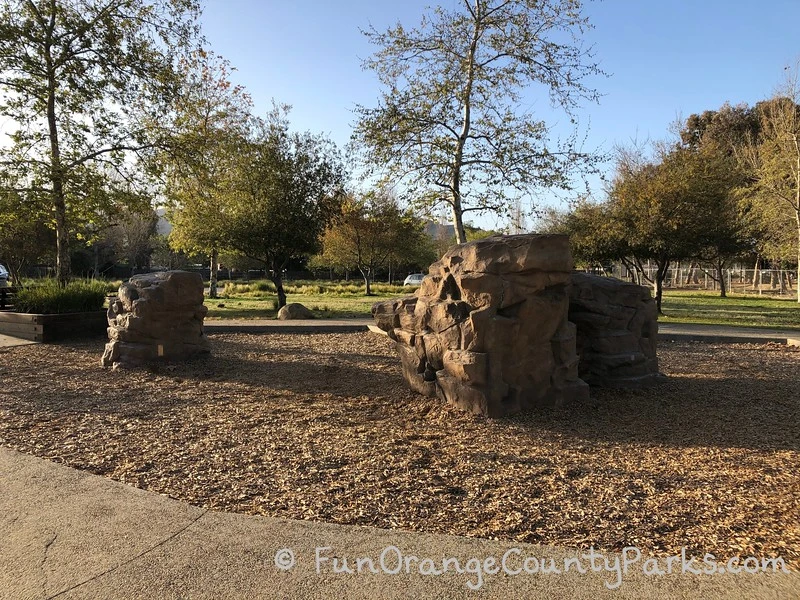 The picnic area is covered with a lush trellis of grape vines to shade the picnic tables. Many of the tables were built to be accessible.
I hope the trains come back through here (service interrupted due to movement in the tracks in San Clemente). Kids used to get a thrill hearing the train rumbling and whistling through the depot.
Pair your trip with nearby Heritage Barbecue and a stroll around the Los Rios Neighborhood to make a day out of it. Or go early and grab coffee at Hidden House Coffee.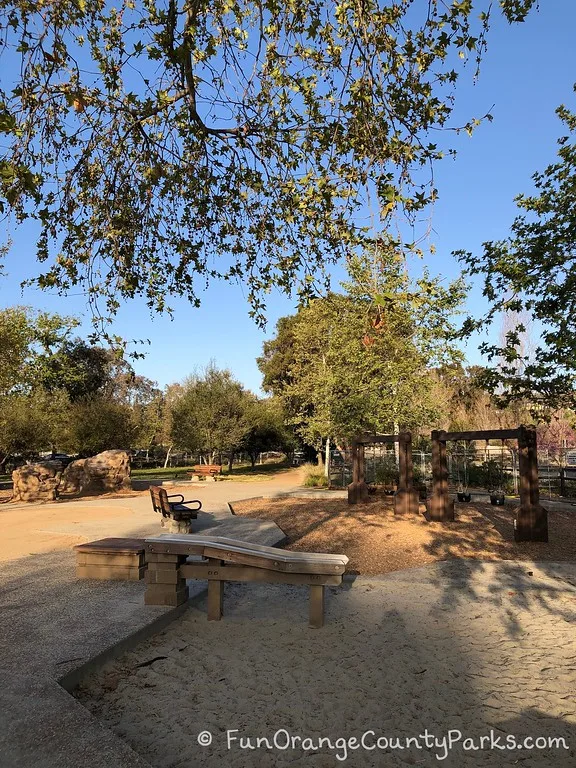 Be Aware:
The water feature – a pump with a ramp – used to run in the summer, but the pump part is no longer in operation.
There were a number of adults without children which I observed hanging out near the restroom area. It's set apart from the playground, but may influence your decision to visit the restrooms at this park with your children.
Open 8am to Sunset.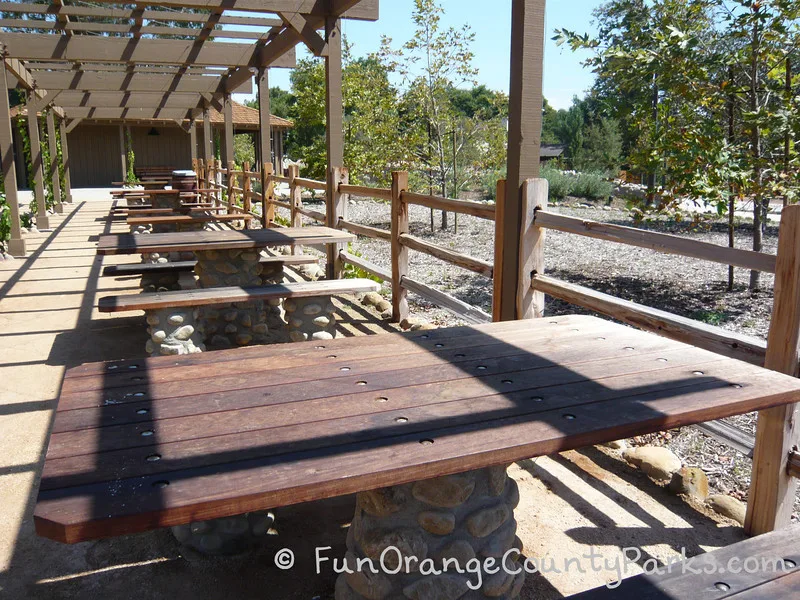 Checklist:
Parking in a small dedicated DIRT lot.
Bark play surface
Restrooms locked with a key code after hours
Two sets of drinking fountains – one near the restrooms and one closer to the playground
Little sycamores provide shade for bench area
Lots of picnic tables nearby the playground and closer to Paseo Adelanto
Easy to see the kids from all viewpoints and plenty of benches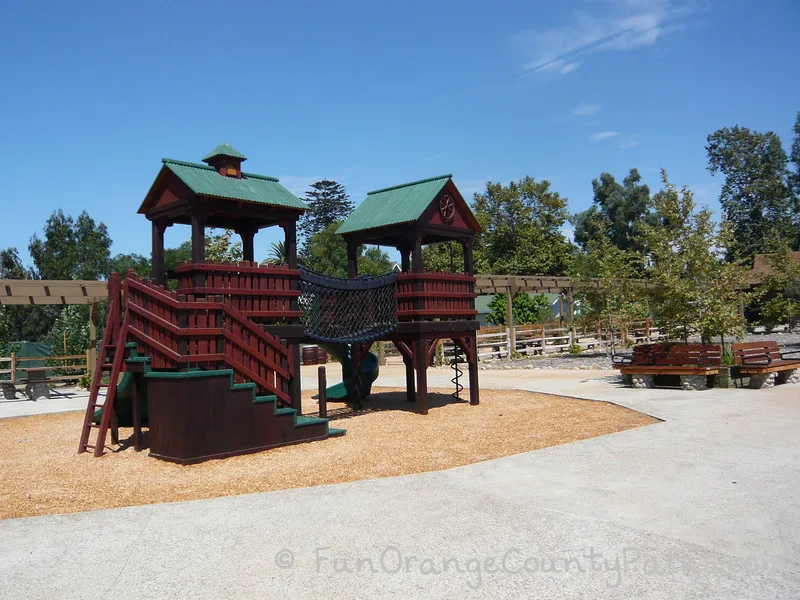 Originally published in 2009.