We discovered Orchard Park in Irvine when we were playing around Castle Park and Heritage Park. It's halfway in between those parks in Irvine's Northwood neighborhood. The park is tucked away along a busy street, so you can almost miss it when you drive by. There are plenty of shade trees and a big lawn area.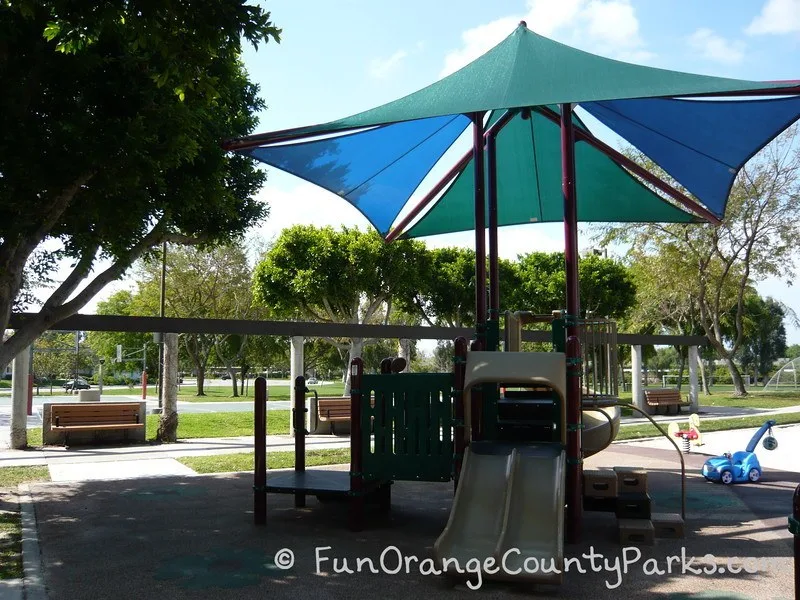 Location of Orchard Park in Irvine: Orchard Park is at the corner of Yale and Roosevelt near Interstate 5. You will need to exit at either Jeffrey or Culver depending on which direction you are coming from. Cut across on Walnut to reach Yale. I parked on the less busy Van Buren. (Address: 1 Van Buren, Irvine) MAP to Orchard Park in Irvine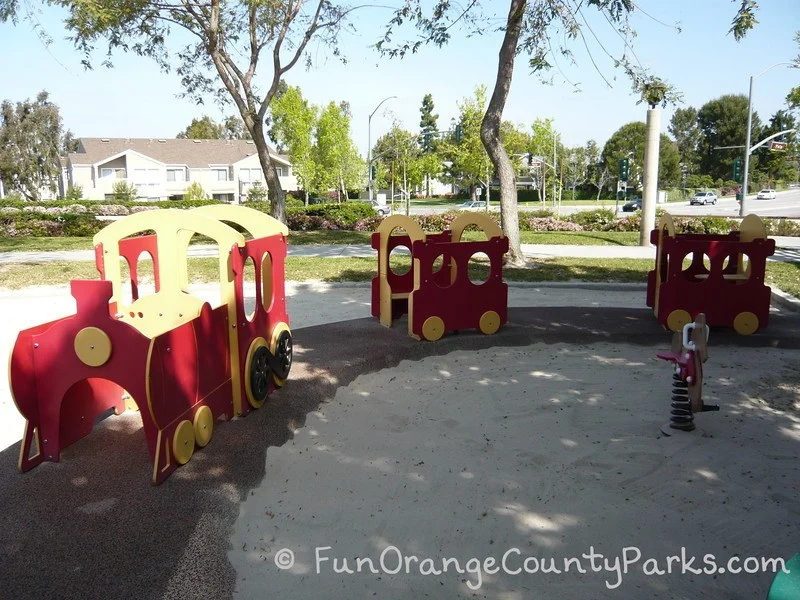 Highlights:
Train is a big highlight with sit-in sized cars – lots of pretend play can happen here
2 play structures for all ages with shade covers on equipment
Swings, tire swing, ride-on spring toy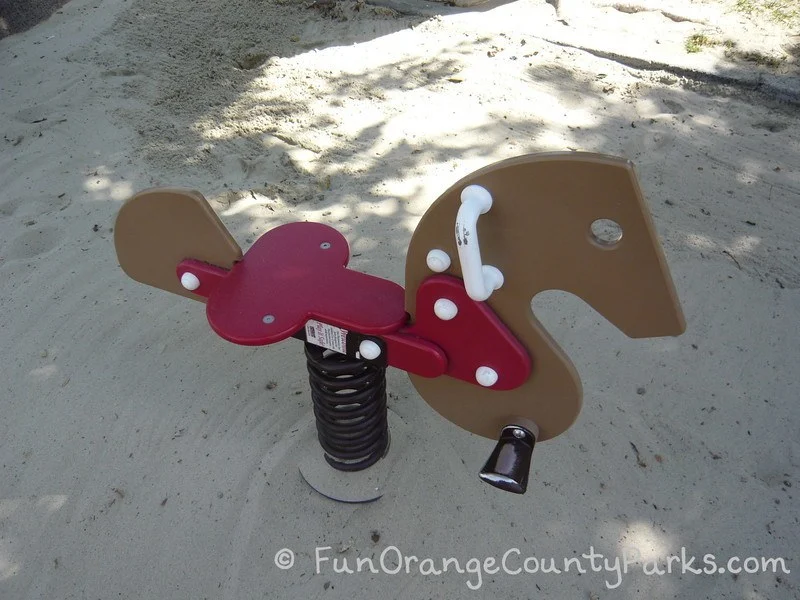 Shaded trellis walkways and nice picnic area with monster charcoal grills
Full-size basketball court and half court basketball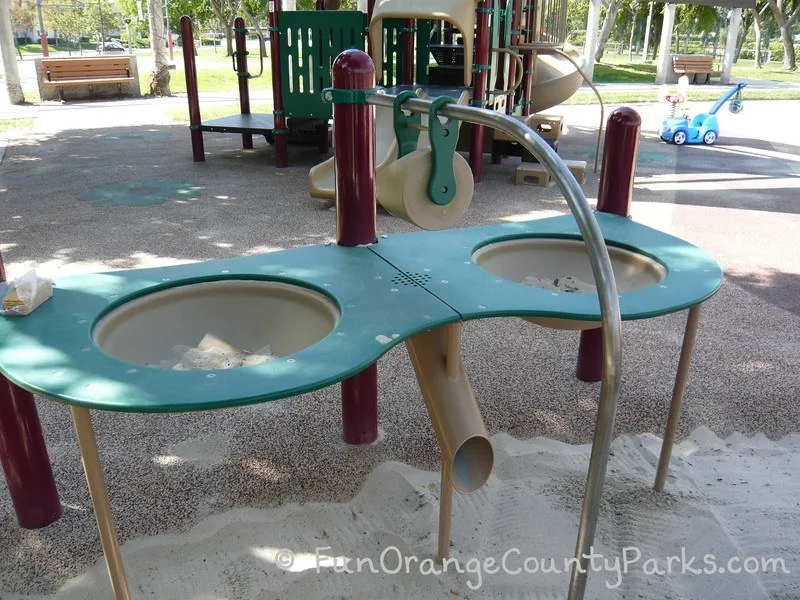 Be Aware:
Busy street corner nearby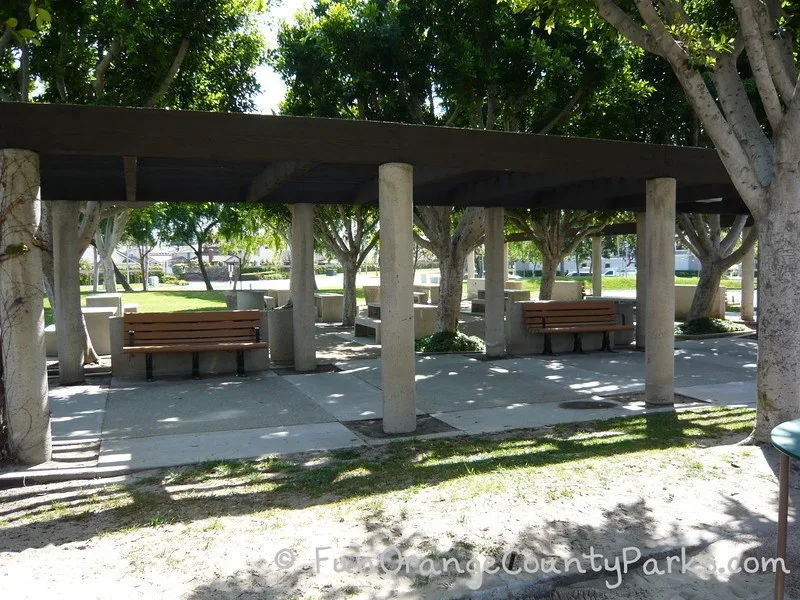 Checklist:
Parking on the street (Van Buren)
Recycled rubber and sand play surface
Restrooms adjacent to playground and picnic area
Lots of picnic tables with grills
Vending machine with sodas
Basketball court and lush grassy areas
Shade from trees and trellis
Easy to view kids
Nearest public library: Orange County Public Library – Irvine Heritage Park branch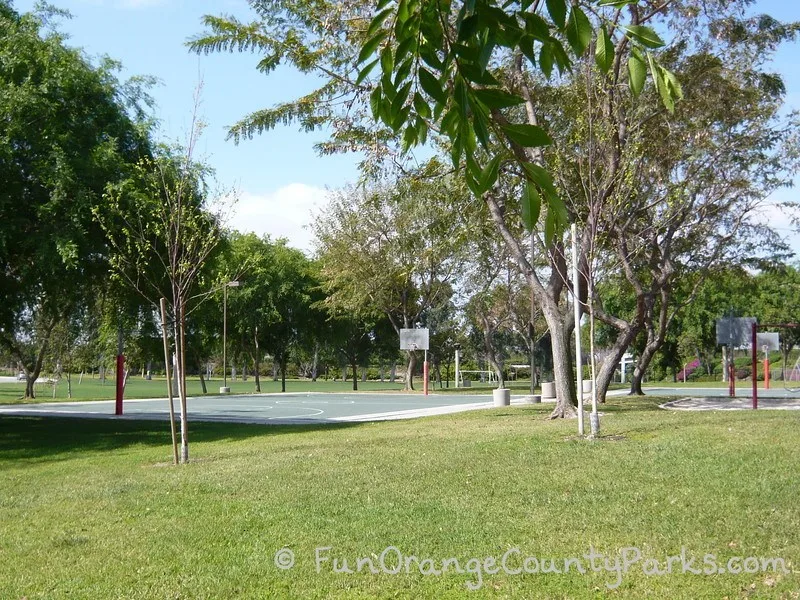 Nearby parks:
Originally published in May 2009.