Northwood Community Park or Castle Park Irvine has an ACTUAL cinder block castle.
It's just an amazing park, not ordinary in any way.
Here, kids can get lost in their imagination as they use the castle to play knights, dragons, kings, and more!
The huge play area incorporates a creative variety of play areas with equipment unique to this location.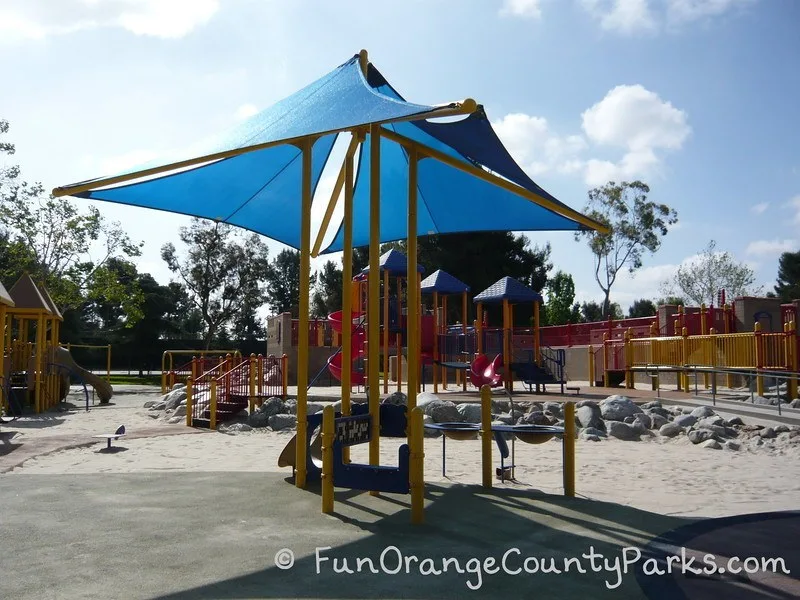 Directions to Castle Park in Irvine: On Bryan Avenue between Culver and Yale east of Interstate 5 in Irvine. (Address: 4531 Bryan Ave, Irvine) MAP to Northwood Community Park (Castle Park) in Irvine
Highlights:
The castle structure surrounds the park like a fortress which the kids absolutely love. Clamber over a bridge, duck your head in the tunnel, and scale walls and rocks to conquer the castle.
A tremendous variety of play areas with rarities like a tire swing and sand stations where kids scoop and transfer sand from sink to sink or sift it through chutes. Also plentiful ride-on horses and a little turtle.
Very clean. Lots of picnic areas in excellent condition. Has a huge soccer field, as well as baseball field in the back.
My favorite is the spiral slide on the structure nearest the castle.
Easy to see kids as they play on all the equipment – you'd only have to follow them if they get on the street or tennis court side of the castle (which is also fun!).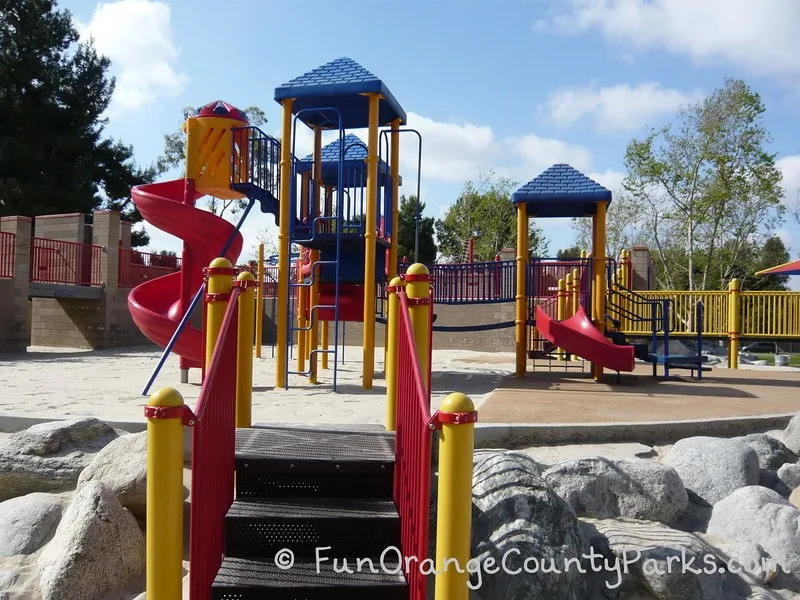 Be Aware:
Only way to get down from the castle once you get up there is down a fire pole or back down the stairs the way you came.
We once visited on a holiday and it was SWARMED with people. If you don't like crowds, don't come on busy weekends. Have a Plan B in mind and prep the kids.
Sometimes day camps and after school programs are held here since there is a community center.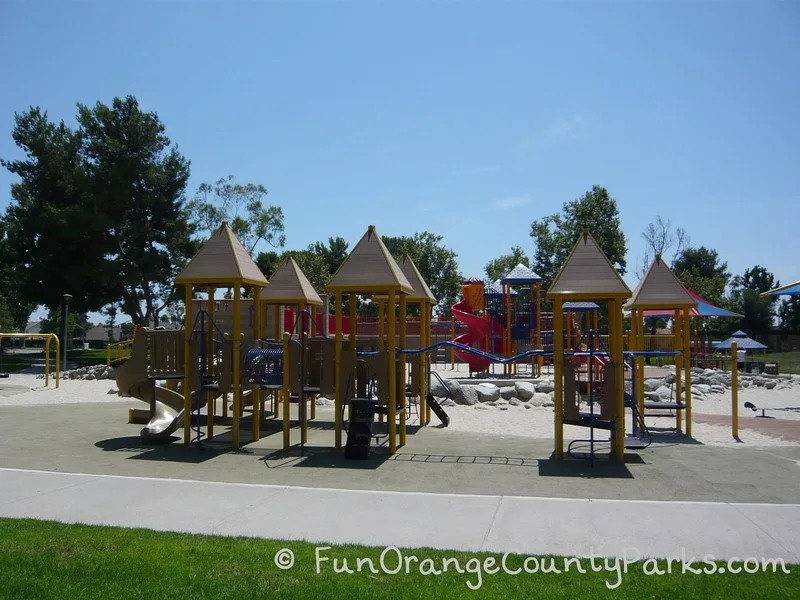 Checklist:
Parking is plentiful with two lots and on-street parking available. Always a space available.
Play surface is recycled rubber and sand
Very clean bathrooms
Shade over the picnic areas and shade covers over some equipment
Picnic areas equipped with grills – so make an evening of it
Drinking fountains and vending machines
Soccer field, basketball court, handball court, and half mile track
2 lighted tennis courts
Community Center "modernized and expanded to 9500 sq. ft." in 2013
Official City of Irvine website for info on party reservations
Nearest public library: Orange County Public Library – Irvine Heritage Park branch
Find nearby parks on my Central OC Parks and Playgrounds index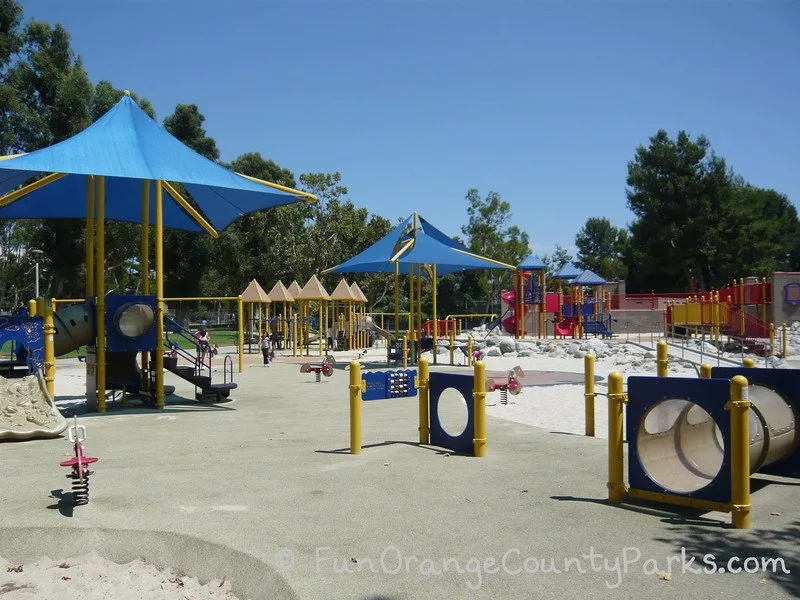 Nearby parks: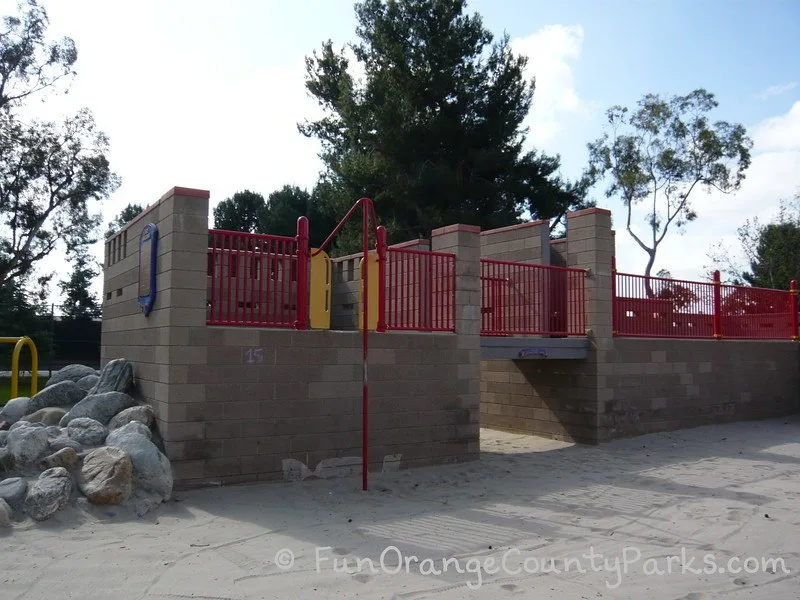 Originally posted in April 2009.