Fresh Brothers Pizza is an easy meal choice for pairing with park picnics in Orange County (OC). Fresh Brothers co-founders, Adam & Debbie, hosted my daughter and me at the opening of their Laguna Niguel store. They started their company in Manhattan Beach the same year I started my blog: 2008.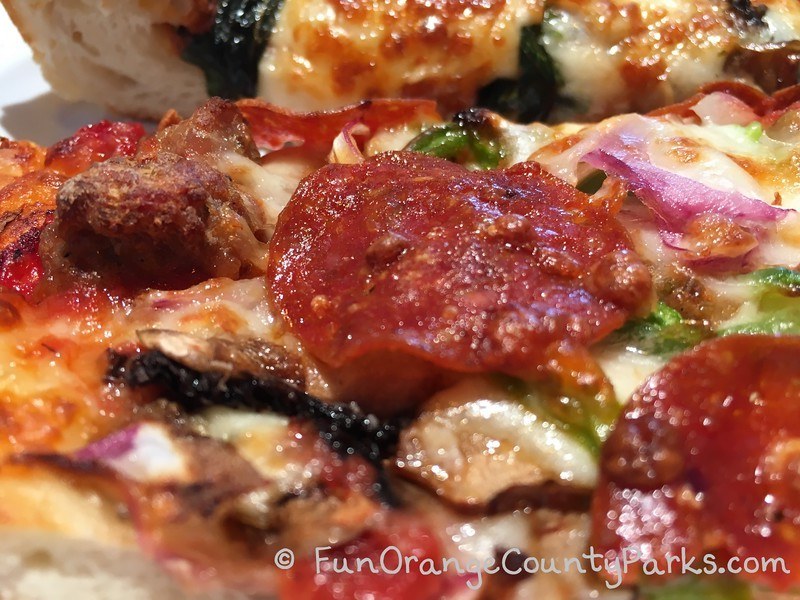 I can't lie. I had some high expectations of Fresh Brothers. I was just telling my husband that I feel like I haven't found THE pizza place in our neighborhood yet. The next day I got an email invite from Debbie that said: "Please come hungry – I love to feed people!"
Well, we like to eat. So it worked out perfectly.
Skinny or Not
The pizzas come in 3 different crust sizes, so you can please everyone in the family. From Deep Dish to Skinny to Thin.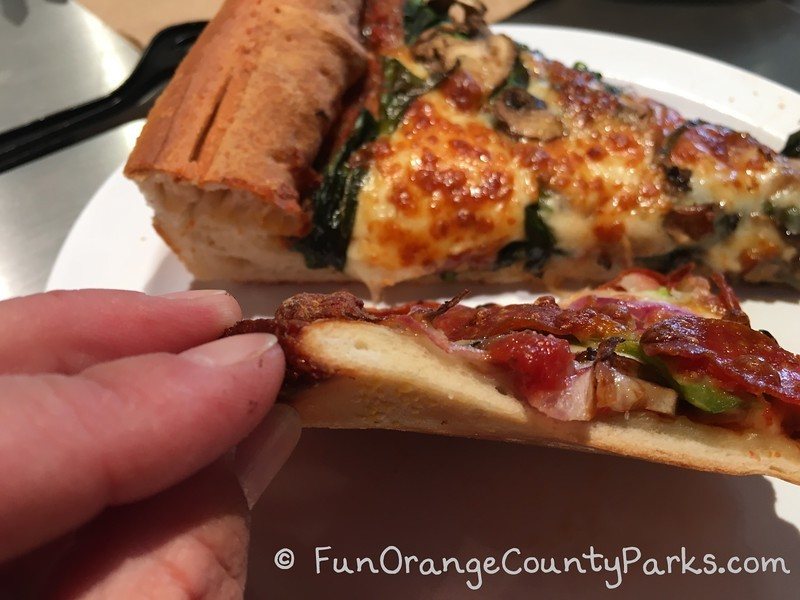 You Don't Have to Love Wings
My husband loves wings, but I'm not a fan. However, this place is going to work out for us for so many reasons — but mostly because he can have his Buffalo Wings with all kinds of sauces (hot, mild, sweet chili, BBQ, roasted garlic BBQ, or even super hot) — while I sit over here with my Boneless Bites. By the way, my daughter thinks these are the BEST chicken bites she's ever had – even better than Raising Canes (she says). They even have Vegan Tenders.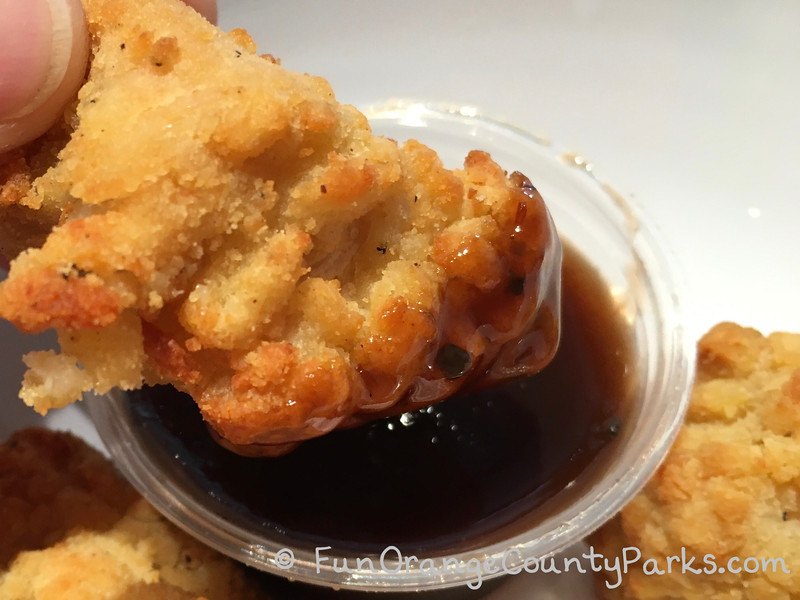 Forget the Pizza Purist
I'm a bit of a purist when it comes to pizza. I just want pizza and usually nothing fancy beyond a simple sausage & olive. But I think Fresh Brothers is going to change things for me. I really loved the chicken. And these Meatball Sliders are something I know I will be craving. Anyone want to join me?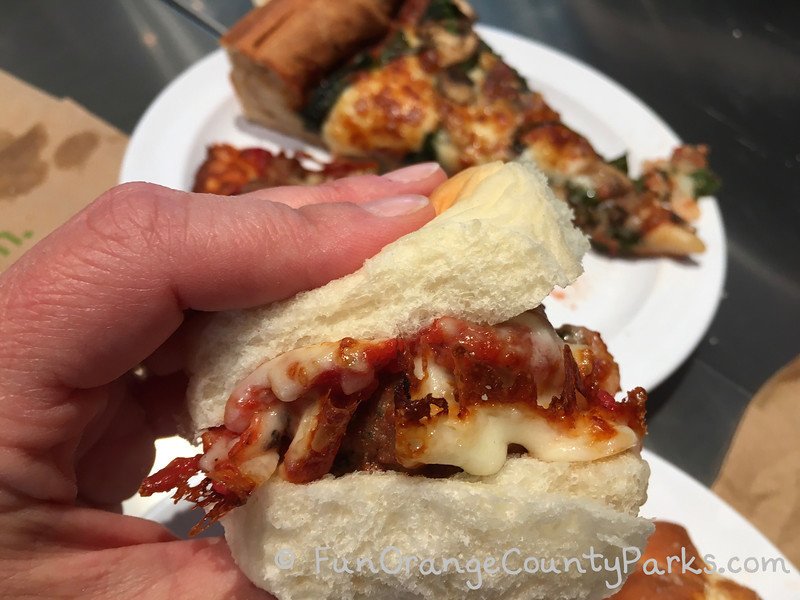 And this Fresh Momma's Favorite pizza is surely going to be my new favorite. I love pesto, but it's usually too overpowering in dishes I order. This one is mingled with just the right amount of tomato to make the whole thing a flavor explosion. And I love spinach on everything – and this was fresh spinach along with mushrooms. Yum!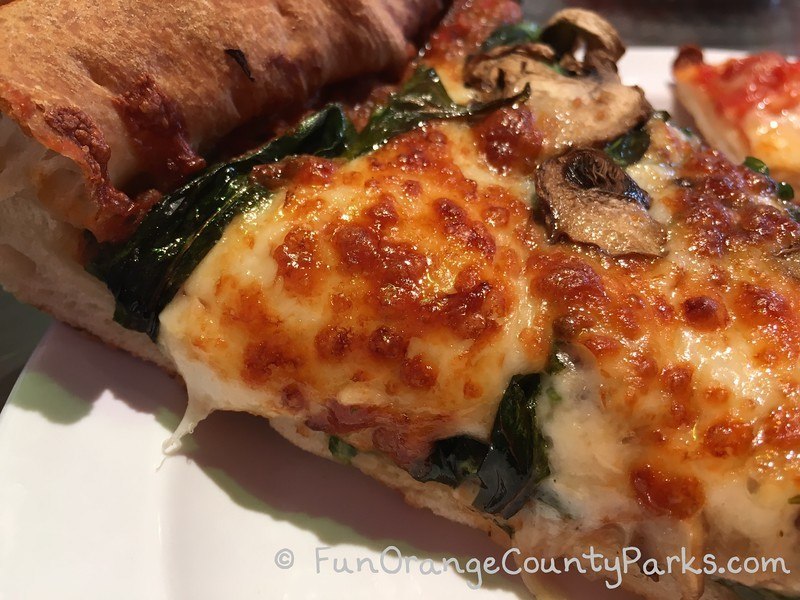 Other things I love about the menu:
It works for my gluten-free friends
There's a kid's sauce that's packed with veggies (just like I make at home)
Create your own salad or order one of their favorites
You can also order family style meals — or even personal pizzas
The best part about the whole menu is that you can get it to go for an outdoor picnic to all the parks that happen to be nearby the pizza stores.
Fresh Brothers Pizza Picnic Spots in Orange County
Fresh Brothers Newport Beach (inside the Gelson's shopping center)
Fresh Brothers Laguna Niguel
Fresh Brothers Newport Mesa (opening soon)
Disclosure: Fresh Brothers provided us samples of the food mentioned above without any requirements for coverage. All opinions are my own.