Niguel Heights Park sits in a neighborhood between Aliso Creek Road and Avila Road in Laguna Niguel. It's very near shopping and restaurants making it perfect for a quick play in between errands.
For us, it's never "quick" because the kids end up taking off on adventure play . . . exploring every corner of this great local secret.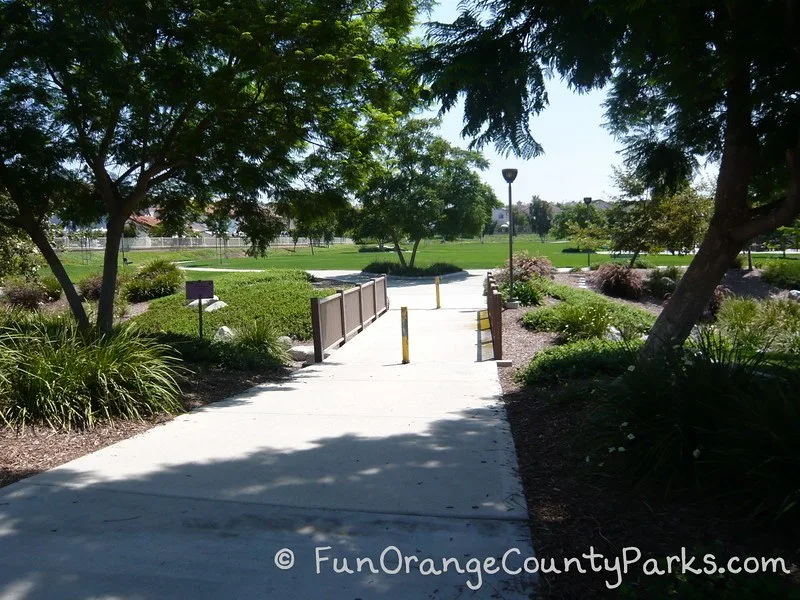 Directions to Niguel Heights Park: The park is closest to the 73 Tollroad and Moulton/La Paz Road exits. Take Moulton or La Paz to turn on Avila or Aliso Creek Road to get to Niguel Heights Blvd (which connects to both Avila and Aliso). Park Address: 27804 Niguel Heights Blvd, Laguna Niguel. MAP to Niguel Heights Park in Laguna Niguel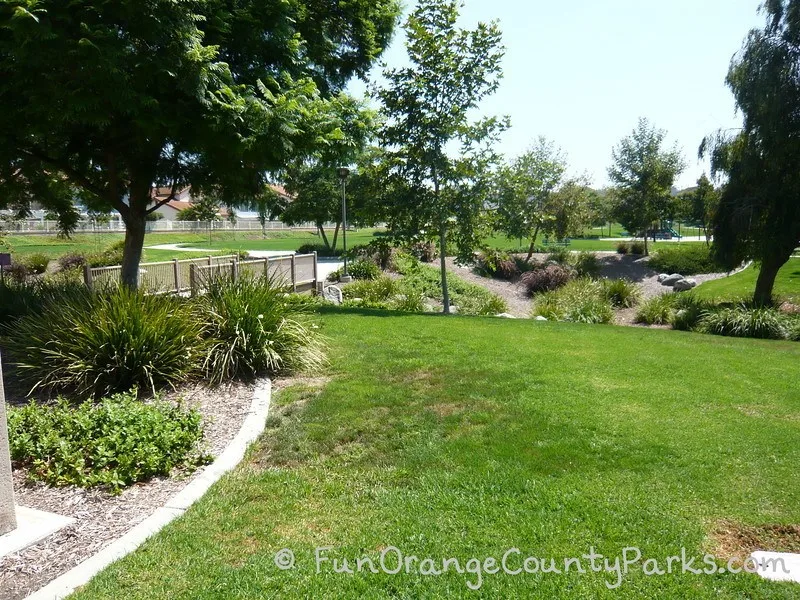 Highlights:
Park nestled in a nice neighborhood
A sidewalk trail surrounds the park and makes for great bike/scooter riding.
Unique play equipment includes caves to climb on, labeled musical keys hidden in a cave with matching songs to follow along, and plenty of monkey bars.
Very cute "tiki" theme.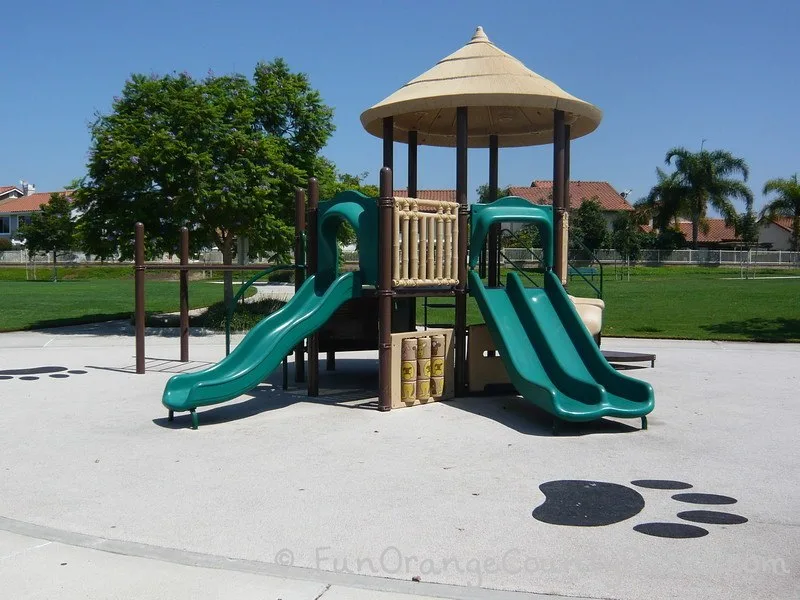 Great grassy area for picnics.
2 baby swings and 2 bench swings
Great dry creekbed near the front of the park for adventure play.
Easy to pair with In-N-Out Burger or a trip to Sprouts off La Paz Road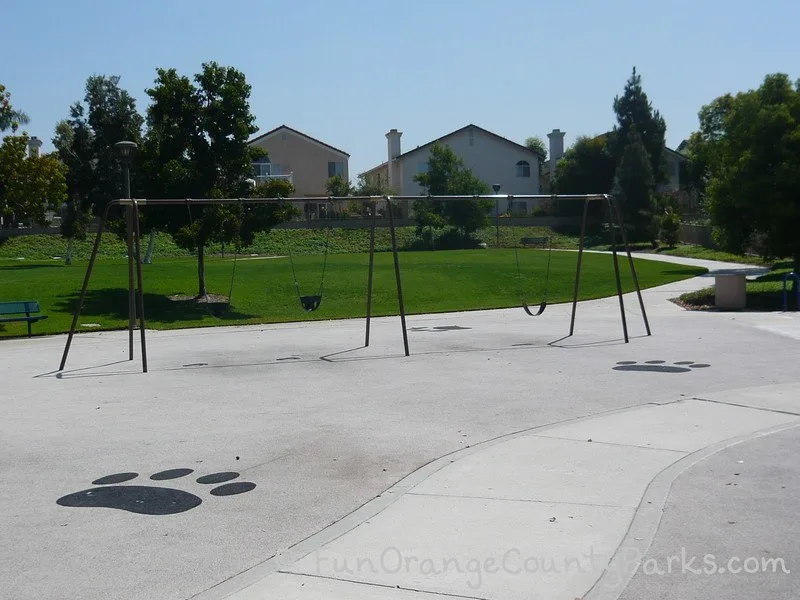 Be Aware:
The play equipment for older kids is definitely not meant for the younger kids! I had to be extremely vigilant with my 2 year old as he climbed around and tried to step off open spaces.
Even the preschool play equipment is tricky. Not a sit down and relax kind of park with the little ones.
NO bathrooms
During the summer, this would definitely be a park meant for early morning hours or after dinner.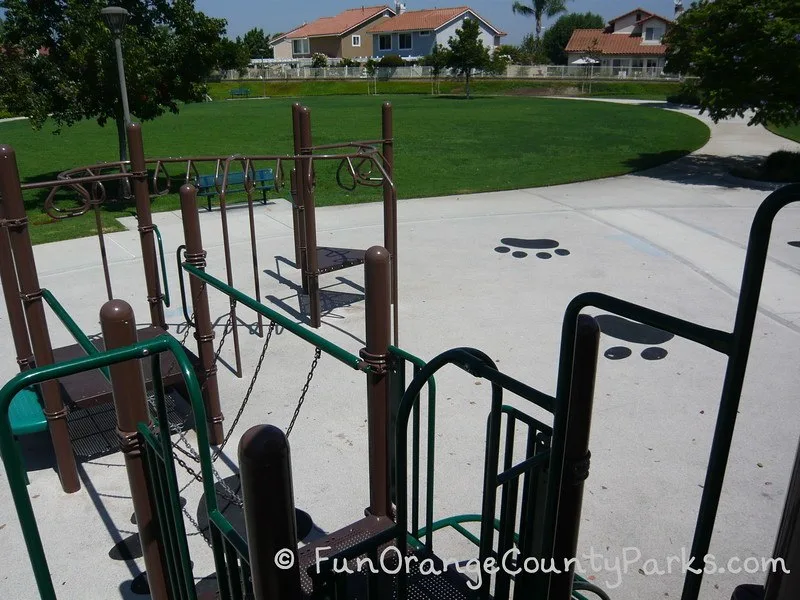 Checklist:
Parking on the street
Recycled rubber play surface
NO restrooms, but there is a drinking fountain near the equipment
Nice shade for the benches surrounding the park but not for the play equipment.
Easy to view kids
Nearest public library branch: Aliso Viejo Public Library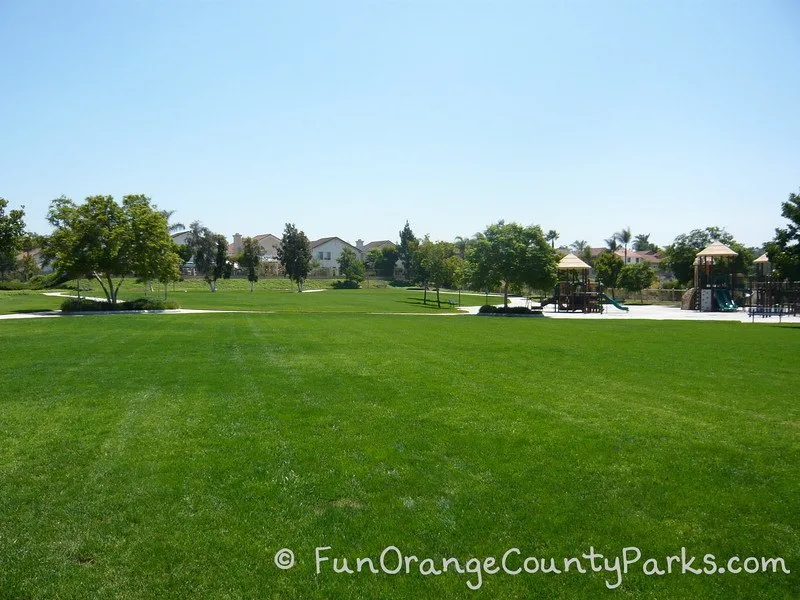 Parks Nearby Niguel Heights Park: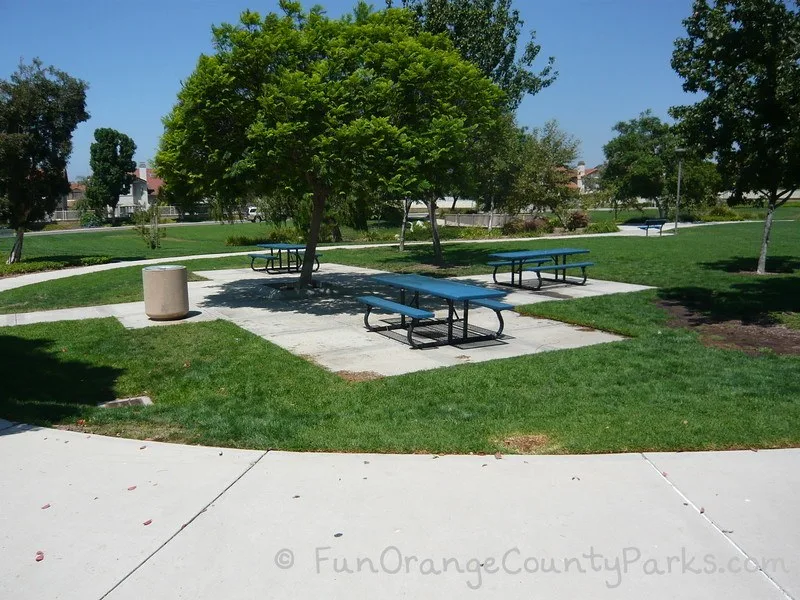 Originally published in September 2009.