Yosemite Park in Laguna Niguel is a below street level park with the playground set in the back of the park. I almost thought we were in the wrong place, until I spotted the colorful equipment across the grassy area. Now in 2015, the grassy area is quite brown because of the drought. Don't let that be a turn off. The park was redesigned with a frontier theme.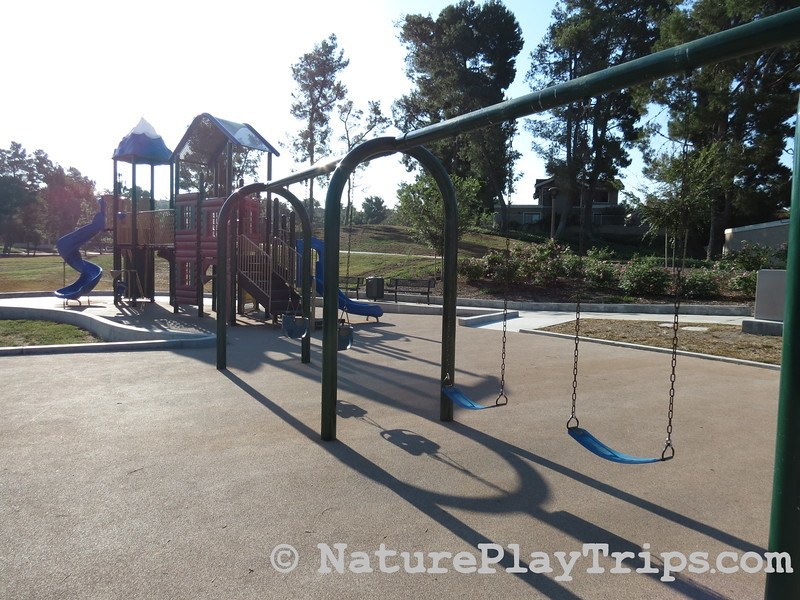 Directions to Yosemite Park: It's very near Laguna Niguel Regional Park near the intersection of La Paz and Aliso Creek Road. Take the Crown Valley exit (head away from the mall and toward Costco) to reach the park from the 5 Freeway and turn right on Moulton, left onto Aliso Creek Road, and an immediate left onto Yosemite Road. [You can also reach the park from the Oso Pkwy exit of I-5, where you would make a left onto Moulton and turn right onto Aliso Creek Road before the left onto Yosemite.] The park is ahead of you on your right. Park on the street. (Address: 24481 Yosemite Road, Laguna Niguel) MAP TO YOSEMITE PARK IN LAGUNA NIGUEL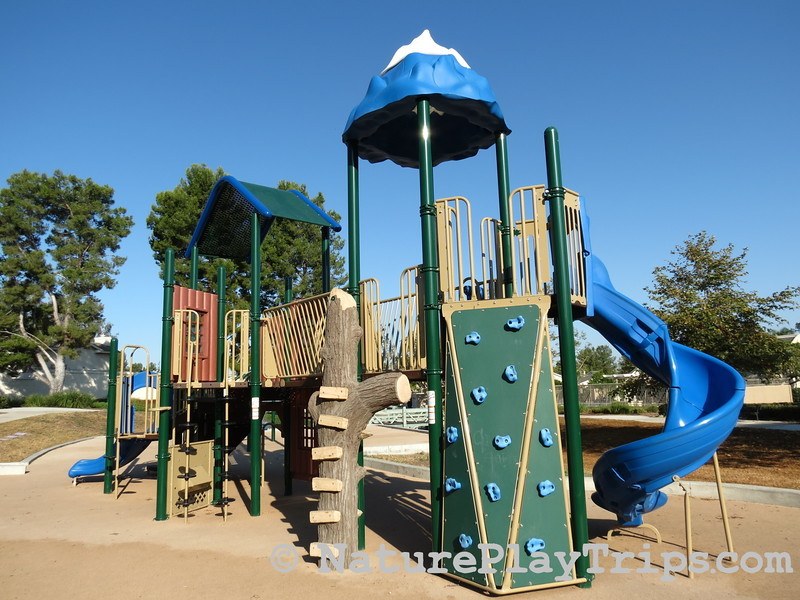 Highlights:
You can walk from here into Laguna Niguel Regional Park via a trail that goes underneath La Paz. There are two playgrounds in Niguel Regional that you could use as destinations for a long walk: the main one and the "hidden" one.
Yosemite is a peaceful park – on our visit there was no one else there.
Benches right near the playground and very easy to see the kids, even if they go exploring off the playground
It's a simple playground with slides, monkey bars and swings
I could see the kids have some great pretend time on the hill near the playground with the tall trees
We spotted an osprey in one of the trees. I thought it was a strange spot to see it, but the lake is nearby which is probably good fishing grounds.
Bring a ball to play on the grass. There is a grass volleyball court tucked into park.
2 baby swings, 2 bench swings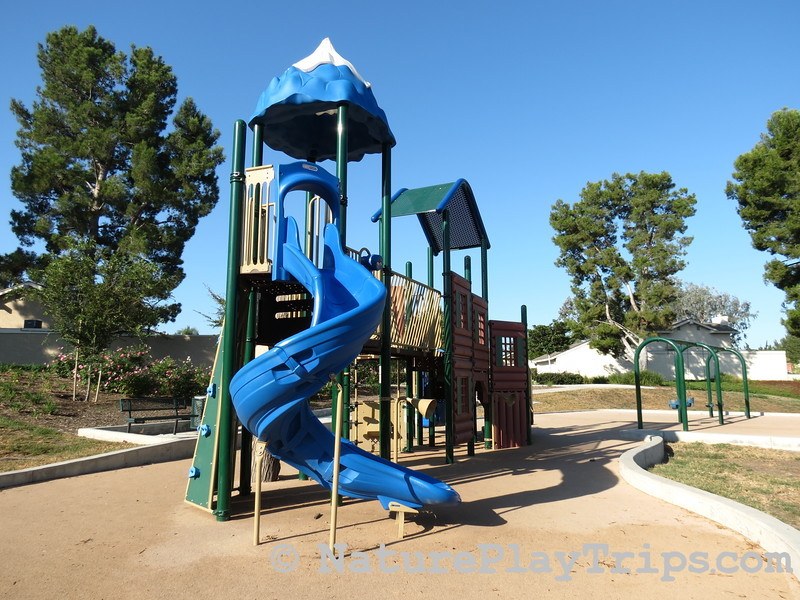 Be Aware:
I wouldn't really recommend for the smaller kids because there are a lot of ladders, climbers and monkey bars that are too high off the ground for toddlers.
There's a man-made stream bed behind the playground. It was dry when we visited, but I assume it can fill up with water during/after wet weather.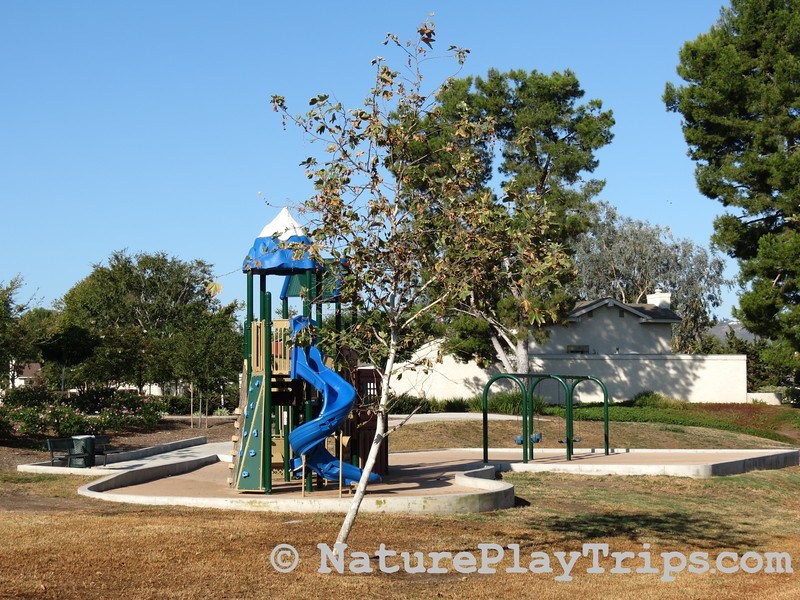 Checklist:
Parking on the street
Recycled rubber play surface
NO restrooms
Picnic tables scattered in the park
No shade on the playground, but there's shade under the sycamores for picnics on the grass
Consult the official City of Laguna Niguel website for more information
Nearby public library branch: Aliso Viejo Public Library (with Friends of the Library Bookstore)
This is what Yosemite Park looked like when I first visited in 2011 – plenty of green grass and wood chips under the equipment.