Try a Laguna Niguel nature walk with the whole family. I cover Laguna Niguel Regional Park's main playground in depth. Did you realize there's a HIDDEN playground? Past the tennis courts. And some fun places to roam around and explore with the kids?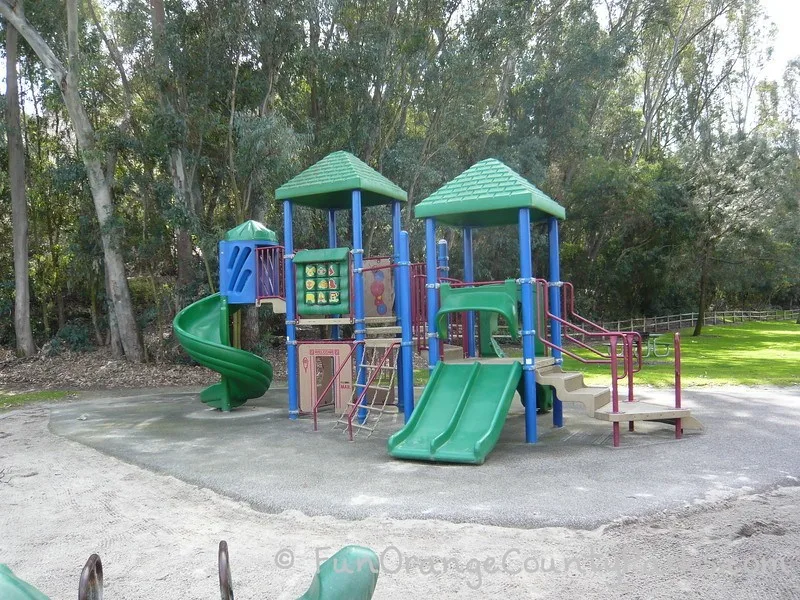 Location and Where to Park for a Laguna Niguel Nature Walk: Near the intersection of La Paz and Aliso Creek Road in Laguna Niguel. Take the Crown Valley exit (head away from the mall and toward Costco) to reach the park from the 5 Freeway and turn right on La Paz. You must have the current OC Parks parking pass to park on the grounds (or pay $3 during the week and $5 on weekend for parking). Bypass the main play area near the entrance and turn right toward the tennis courts. Park just beyond the tennis courts and the playground is right behind the restroom building. MAP to Laguna Niguel Nature Walk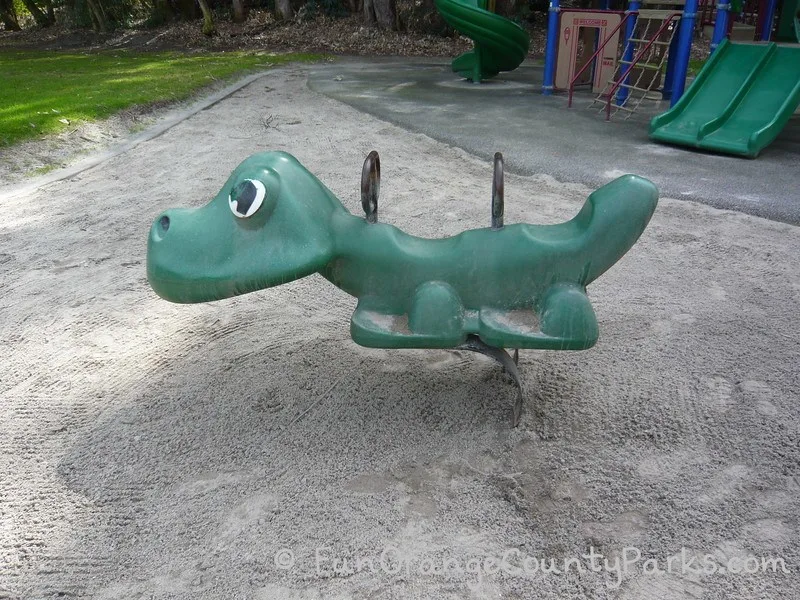 Highlights:
It's a manageable playground for multiple kids.
Not as busy as the main playground.
Nice grassy area with picnic tables (just benches at main play area).
Benches for watching the kids.
Nearby easy hiking trails for nature walks.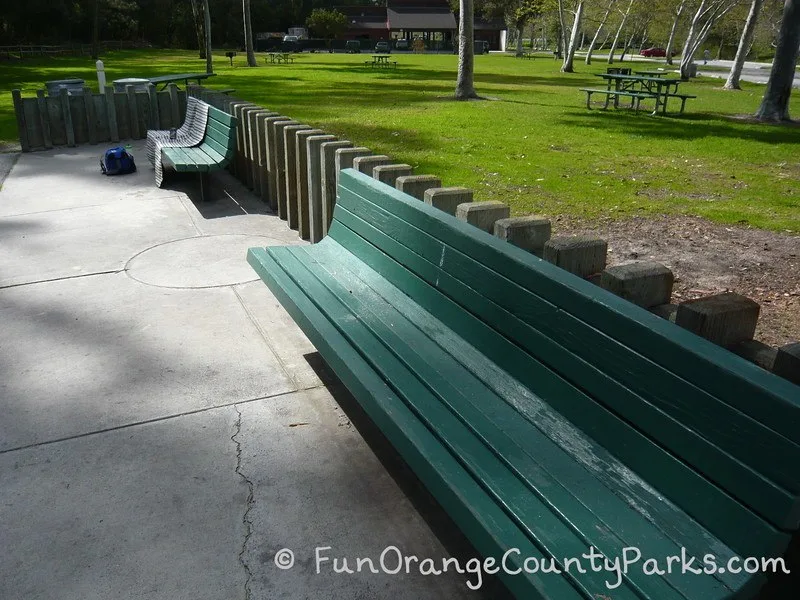 Exploring this Laguna Niguel Nature Walk:
When we visited, we let the kids led us along the trail running by the eucalyptus grove backing the playground.
They led the way – so we ended up crossing the street and the wooden bridge over the creek.
There are some secluded picnic gazebos back there with a large expanse of lawn. The kids led us to the end of the grassy area (fenced off from Alicia Parkway) and we walked through an open part of the fence which led us to a steep road.
You've probably seen this road driving by here – because people with model airplanes love to fly them from the top of this hill.
Wildflowers were blooming and the views were amazing. There's a small restroom and drinking fountain at the top of the hill.
See if the kids can find the X that marks the spot about halfway up the hill.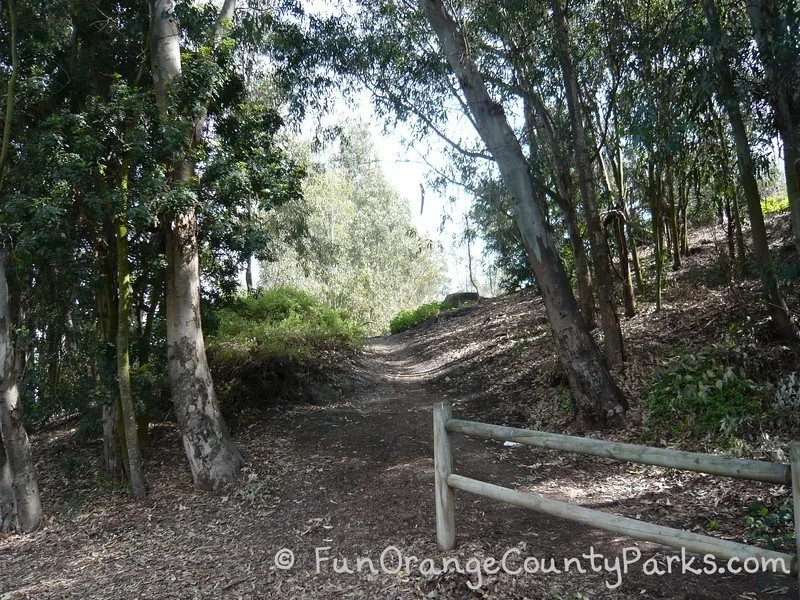 Checklist:
Recommend paying for parking at entrance off La Paz.
Recycled rubber play surface (lots of dirt trails)
Restrooms right in front of the playground
Large sycamores and eucalyptus grove
Very small playground so it's easy to see the kids
It's a great place to let the kids run ahead and do some exploring on their own.
Originally published in April 2009.