Chapparosa Park in Laguna Niguel is at the dead end of Chapparosa Park Road off Golden Lantern near the Marina Hills Shopping Center.
It also links to the Salt Creek Corridor Regional Park with a path leading to Niguel Road Park – and eventually down to Salt Creek Beach (see map because it looks as if you might have to zig-zag a bit).
I took my 2 kids and 2 nephews to this park and had no problem keeping my eye on all of them.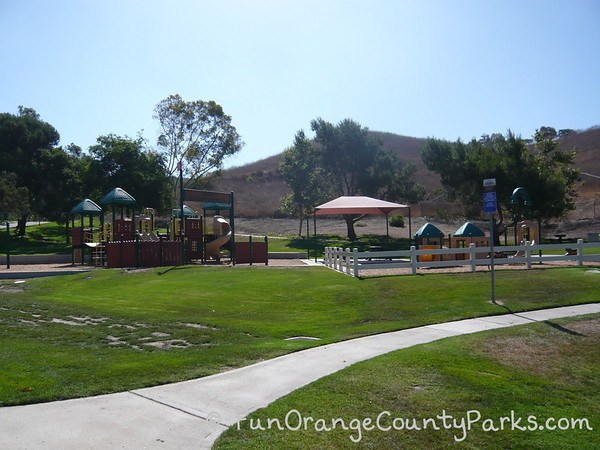 How to Get to Chapparosa Park in Laguna Niguel: Take Moulton/Golden Lantern and turn onto Chapparosa Park Road. You will dead end into the park. (Address: 25191 Chapparosa Park Rd, Laguna Niguel) MAP to Chapparosa Park in Laguna Niguel
Highlights:
Chapparosa is themed as an Old West fort with panels which look like a log cabin
Separate smaller kids play area with little houses for pretend play, spring animals and small slide
Tire swing
Shade cover over picnic area makes it nice for small birthday party and watching the kids run between the small structure and bigger structure.
Small picnic areas with grills dot the park
I've hiked down to the park from the Fire Station above on Golden Lantern/Moulton and I've hiked as far as the restaurants near Fratelli's off Niguel Road, but I know the trail continues down to Salt Creek.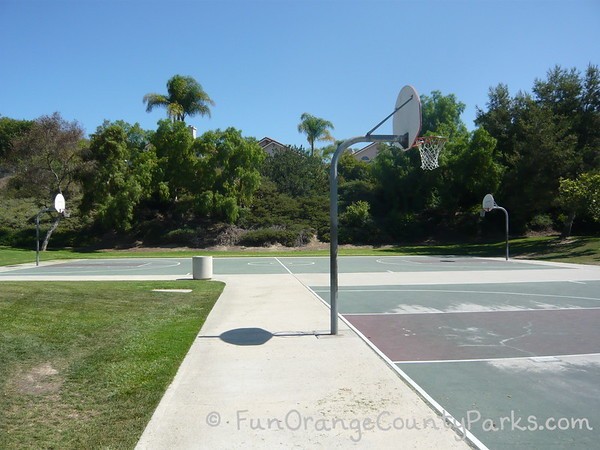 Be Aware:
It's near the beach so it should be relatively cool – but it's also in a valley which makes it hotter than hilltop parks nearby
No swings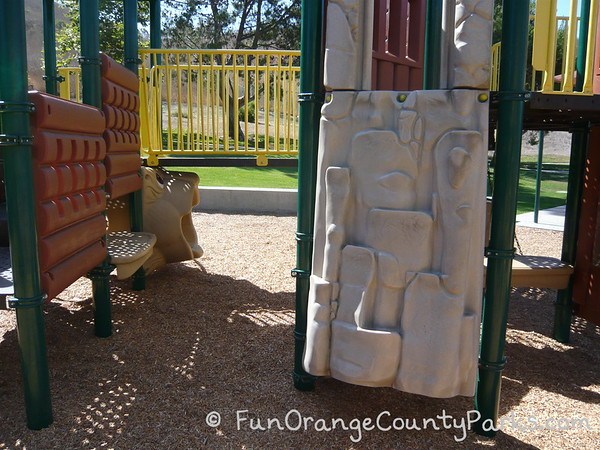 Checklist:
Parking in a free dedicated lot
Bark play surface
Restrooms at the other side of the parking lot by the baseball diamond
Not a lot of shade on the playground, but trees surrounding and a shade cover over the tables
Easy to view kids from the picnic tables
A favorite lunch stop is nearby in Laguna Heights Shopping Center at Good Choice Sushi
Nearest public library: Laguna Niguel Branch of Orange County Public Library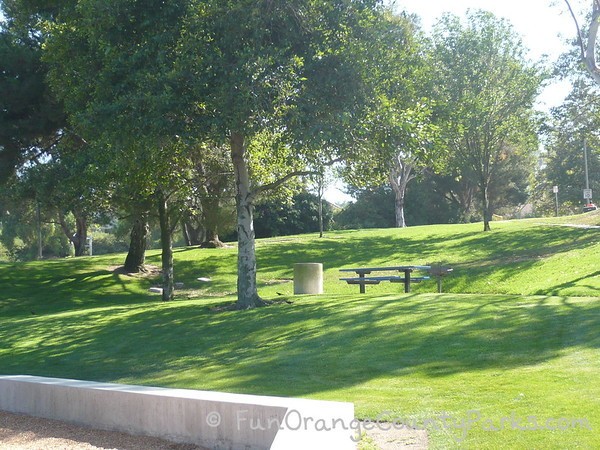 Originally published in August 2009.