Reef View Node Park in Laguna Niguel is a very hidden small neighborhood park, but worth visiting for the views and feeling of being above it all.
When I first tried to find this park, we ended up at Redondo View Node Park which doesn't have a playground, but still has excellent views.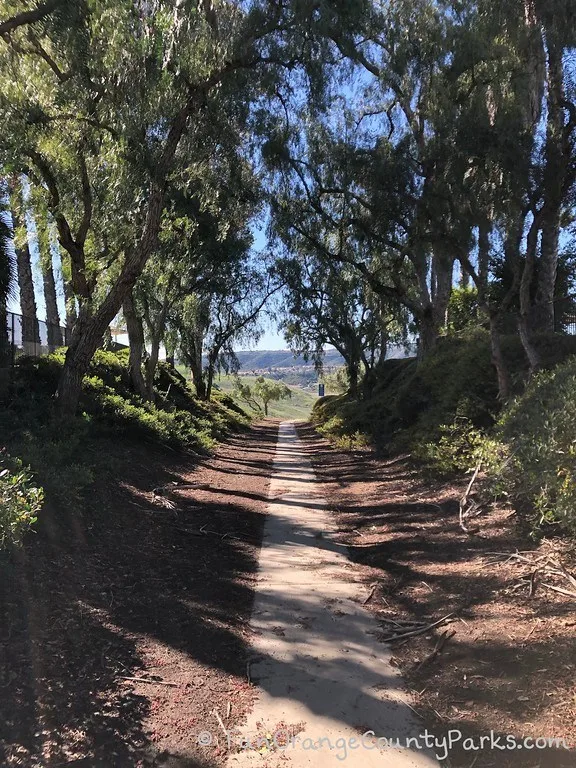 Since you park outside the cul-de-sac (or "node"), you can't see the Reef View Node Park from the street. Instead, you'll find a narrow path (photo above) that leads under a tunnel of pepper trees down to the playground.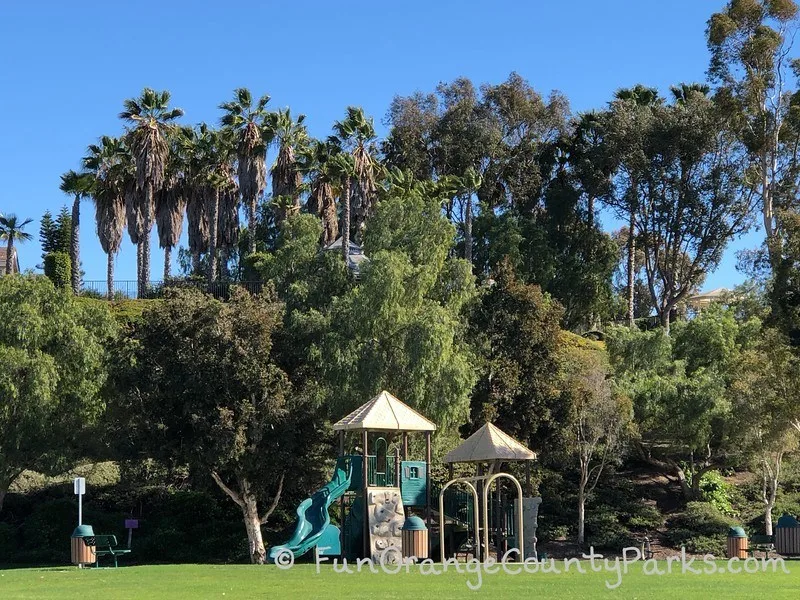 Directions to Reef View Node Park in Laguna Niguel: Reef View Node Park is in the Marina Hills neighborhood off Golden Lantern. From Golden Lantern, turn onto Dunes. When you reach a T intersection, bear right onto Malibu which is a super wide street. It's best to park along Malibu before you hit Reef, since there isn't a lot of parking space inside the small "node" or cul-de-sac leading to the park. (Address: 25326 Reef, Laguna Niguel) MAP TO REEF VIEW NODE PARK IN LAGUNA NIGUEL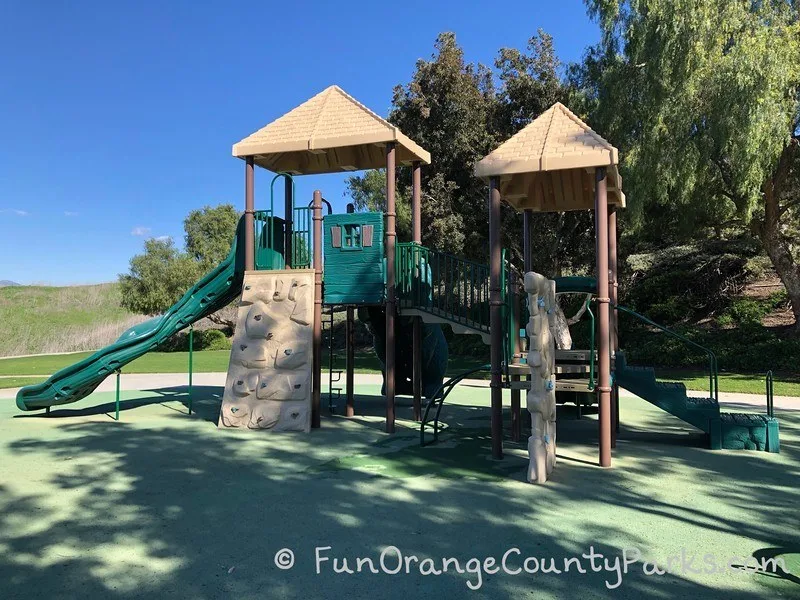 Highlights:
It's a super small park, but I loved it because of the views.
I also loved that it was off the beaten path so we pretty much had it to ourselves.
You'll find 2 climbing walls of differing height, both leading up to the play structure.
1 tall and bumpy crooked slide.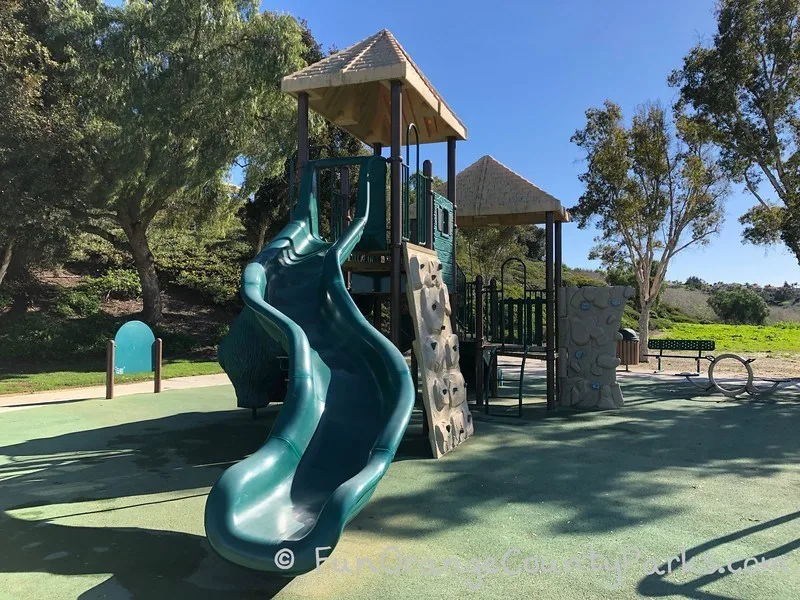 There's also 1 shorter double slide.
We also got to see all kinds of birds while we were there: turkey vultures, hawks, small songbirds.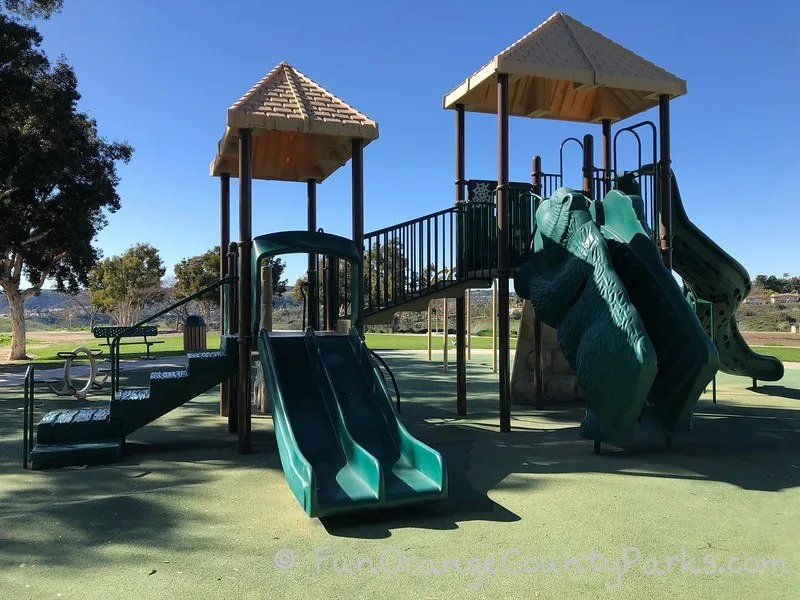 The bear climber was a different version of some other animal-themed climbers I've seen, but this one has paw print holes to help pull yourself up to reach the slides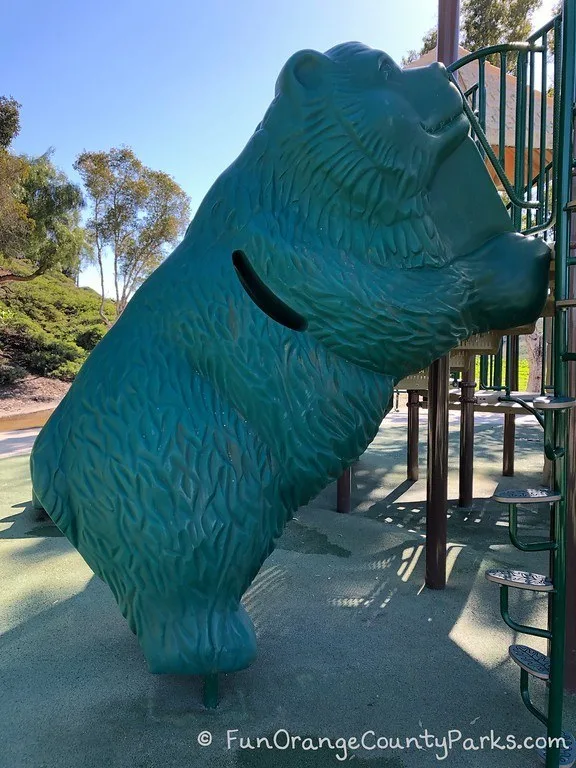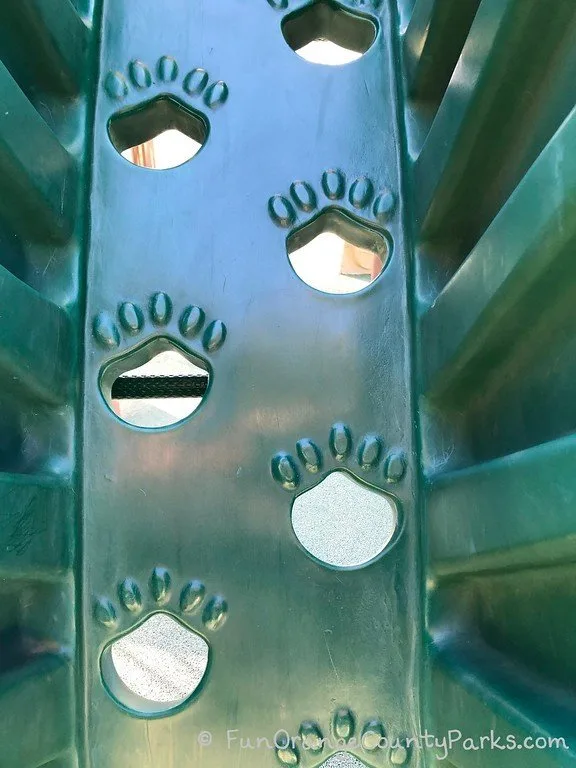 Small two person teeter-totter with an amazing view of the nearby canyon.
2 bench swings.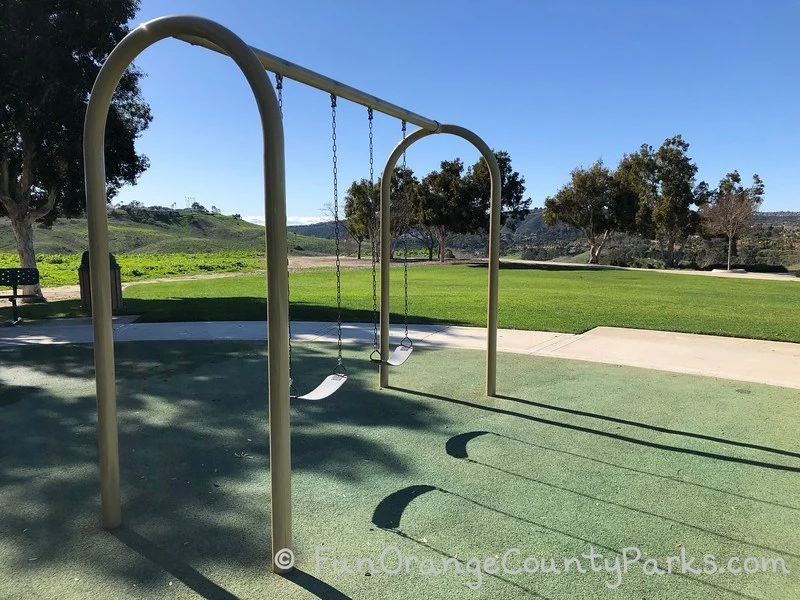 Take the sidewalk that goes all around the park and overlooks Chapparosa Park below.
When the weather is good and the trail is not muddy, you could hike between Chapparosa Park and Reef View Node Park by taking the dirt trail at the corner of Reef View Node Park (it's basically one of the tails of Salt Creek Trail)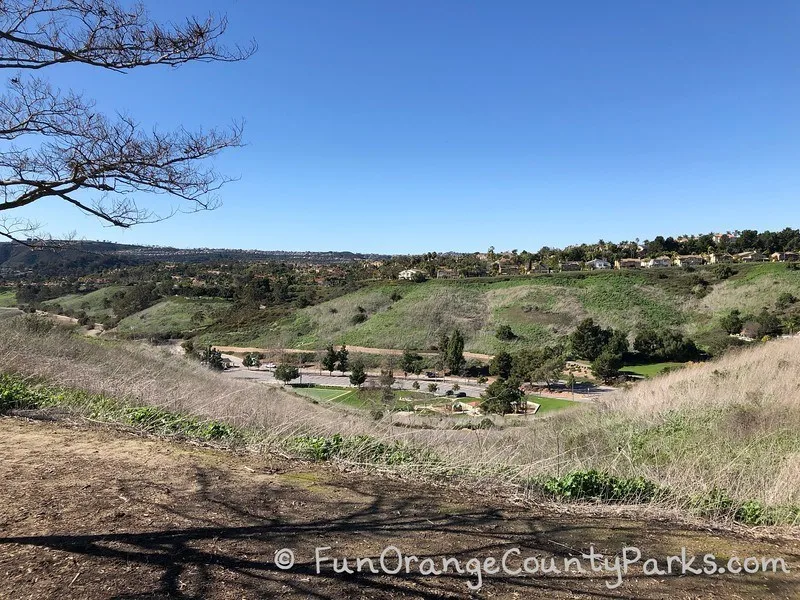 Be Aware:
Be respectful of the residents when you are parking in their neighborhood
There is a bump in the recycled rubber surface which we could tell has been marked for repairs, just watch your step
It can feel a little isolated if you are here alone
We visited in February when the hills were beautifully lush and green, but during the summer the hills will be back to their normal dry brown color
I guess I'd just watch out for wildlife (rattlesnakes, coyotes) since this backs up to a canyon
Some shade trees, but not much shade on the playground — although you could get some see breezes through the canyon
There's one ladder and opening that you might want to watch with toddlers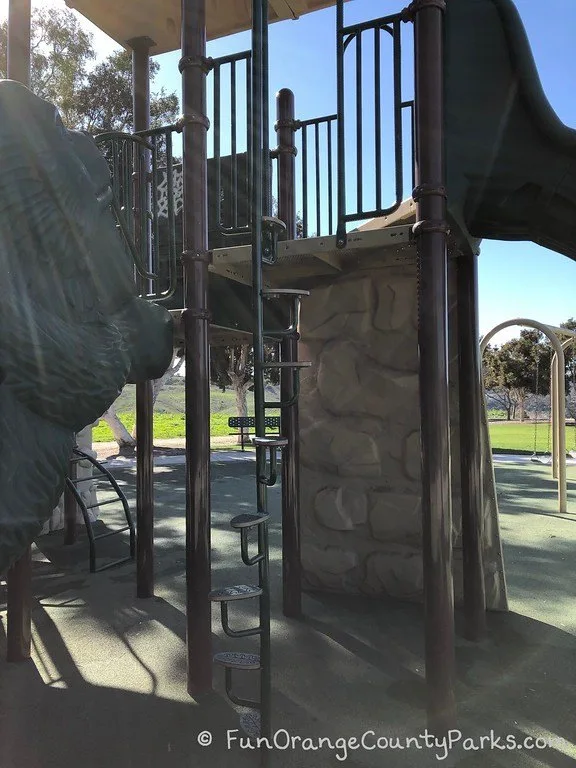 Checklist: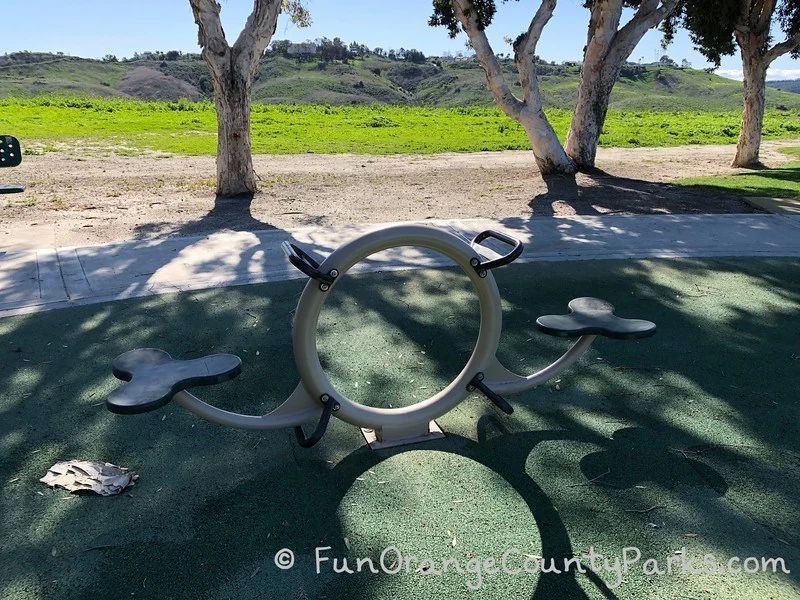 Parks Nearby Reef View Node Park in Laguna Niguel:
Originally published in February 2019.