Bear Brand Park is one of the smaller Laguna Niguel parks located very near Ocean Ranch shopping center.
It still has some of the benefits of being near the beach in the summer with some nice ocean breezes or fog.
It can be busy at school pick-ups and drop-offs or on the weekends during sports events.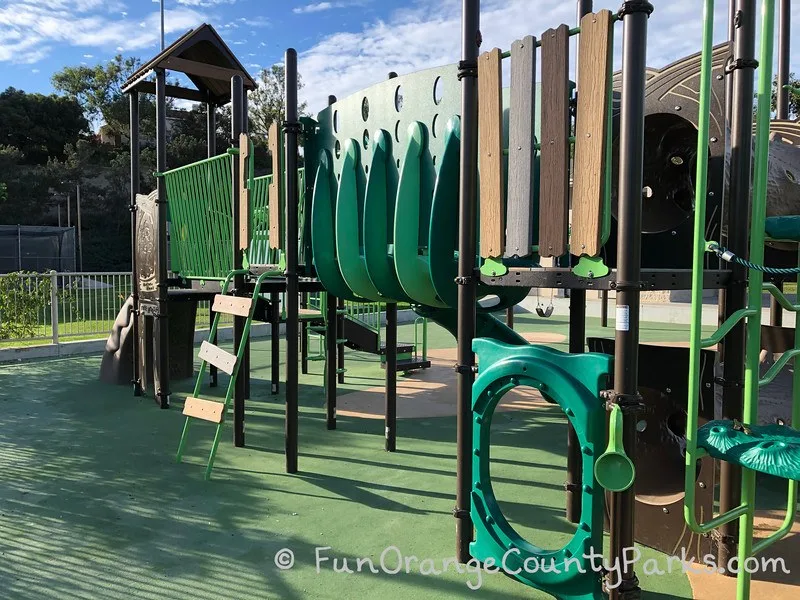 Directions to Bear Brand Park in Laguna Niguel: By St. Anne's School, Camino Del Avion and Bear Brand; 2 blocks away from Ocean Ranch shopping centers between Golden Lantern and Niguel Roads. (Address: 32385 Bear Brand Road, Laguna Niguel) MAP to Bear Brand Park in Laguna Niguel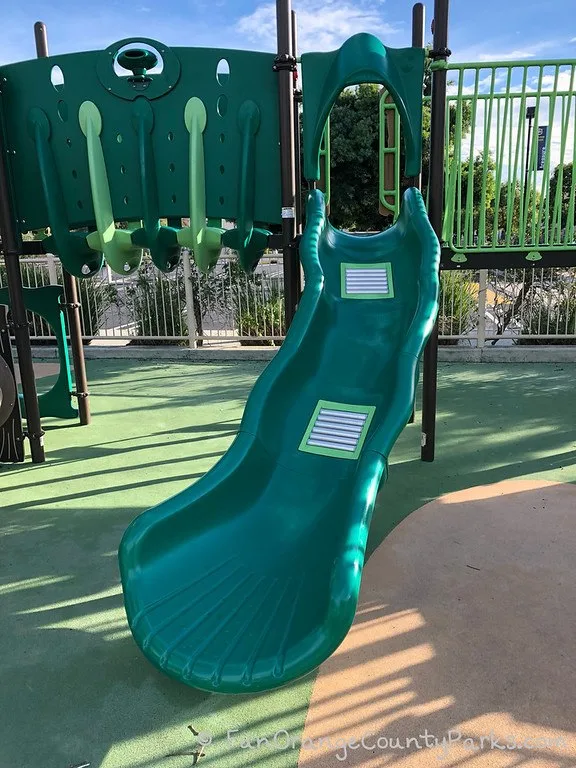 Highlights:
Feels like a treehouse
Compact play structure with little chance of wandering away
Small play area to watch multiple kids
Almost never busy on the playground although there is a school and ball field nearby
Bridge and monkey bars
Only 1 slide, but it has rollers
2 horizontal tree trunk tunnels
I call it a "tippy disc" – but it's basically a replacement for the old style playground merry-go-round
2 bench swings
Perfect for a quick place to get the wiggles out of little ones before the next errand, class, or other activity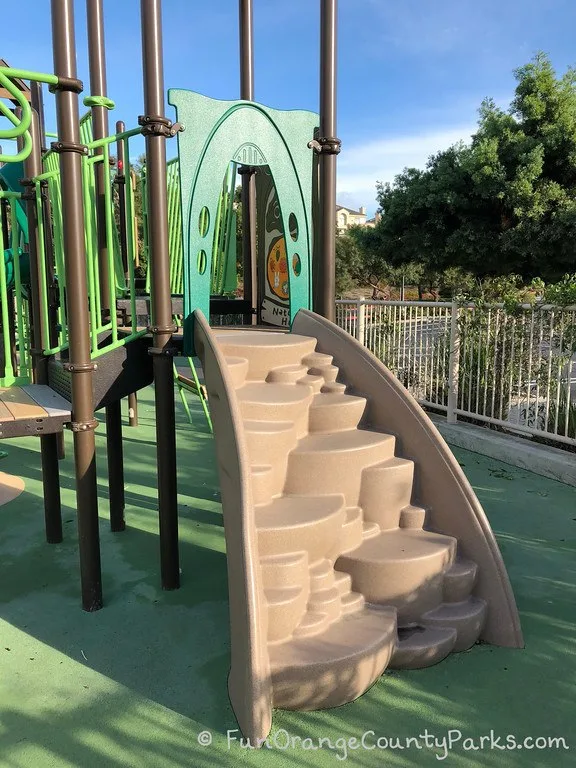 Be Aware:
Very nearby restrooms which is good, but when I was there on a weekend there were adult visitors just there to use the restroom
Small structure may be boring or get boring for older kids – not as many things to entertain as destination playgrounds
Limited shade, can get hot in the summer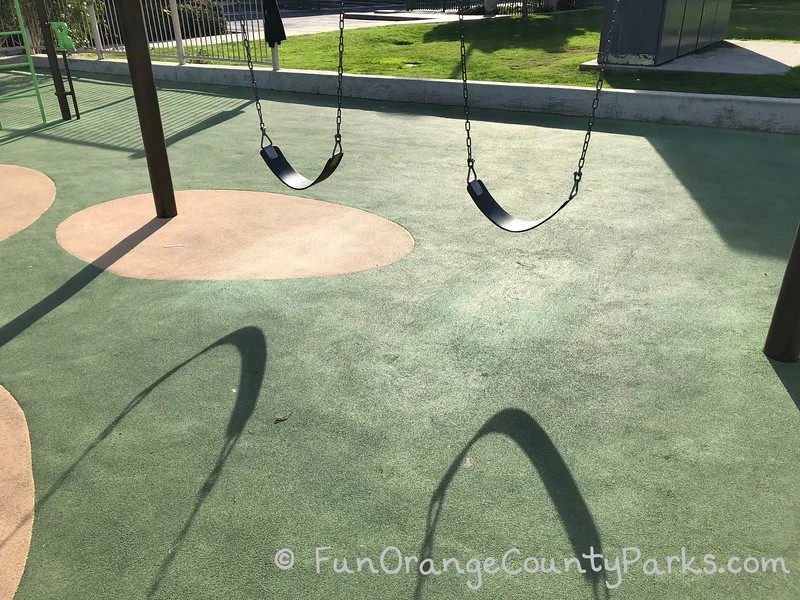 Checklist: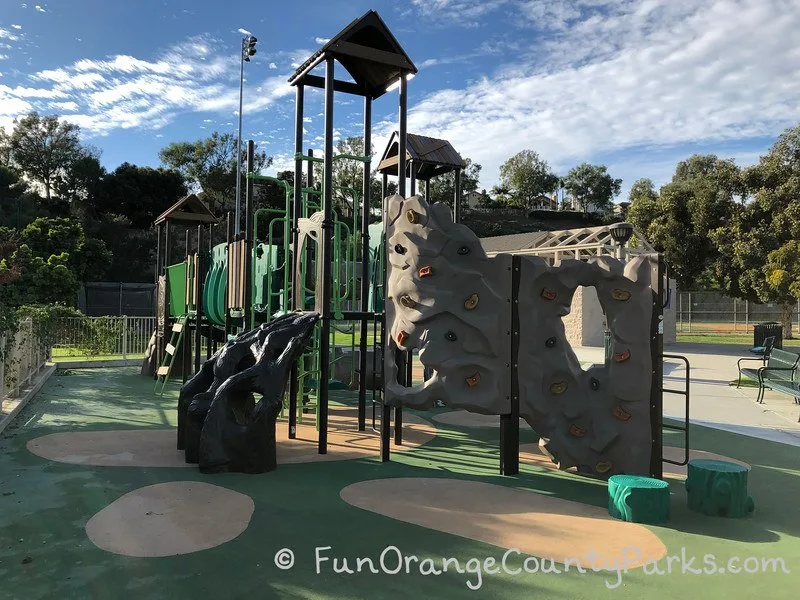 Nearby Parks: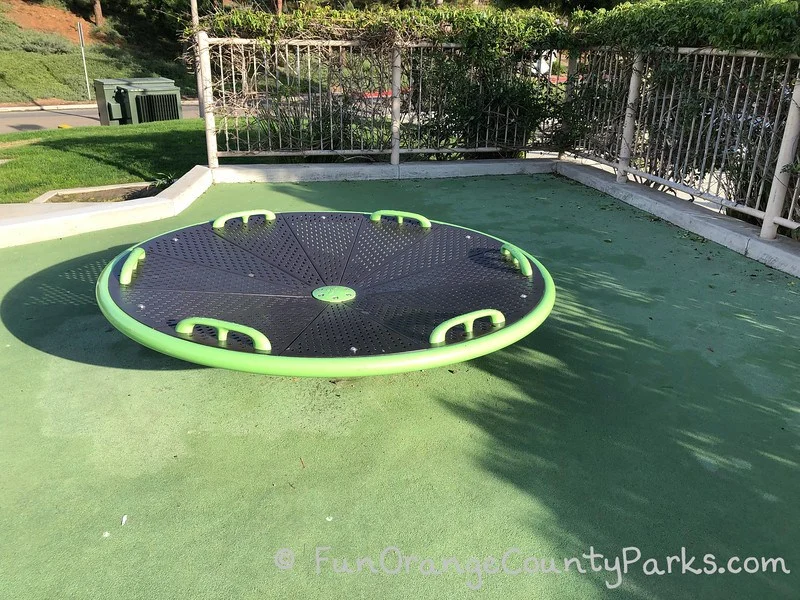 Originally published in June 2008.