Parc Vista Park in Laguna Niguel is a small, but mighty park with a large grassy area, shady sycamores and views that go for miles.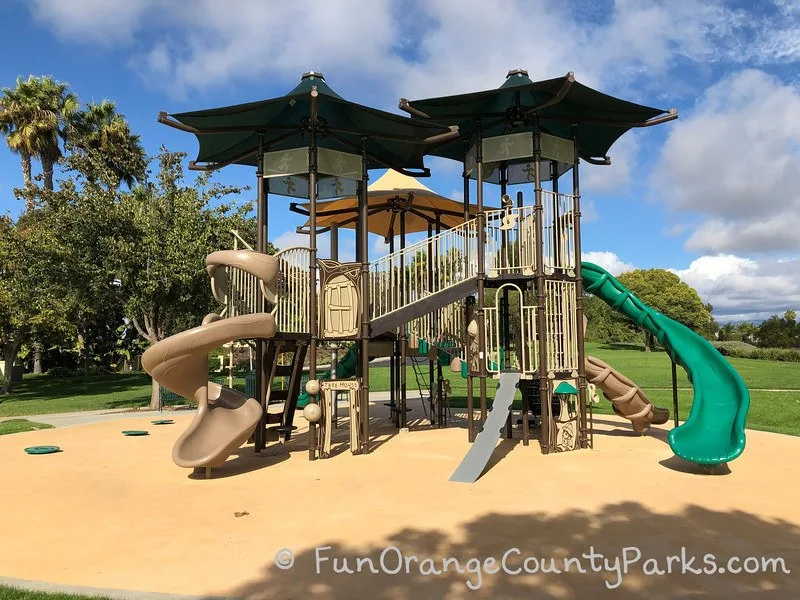 Directions to Parc Vista Park in Laguna Niguel
Parc Vista is a street that forms a horseshoe with each open end connecting to Marina Hills. If you are coming from Niguel Road, you will can turn onto Parc Vista by the Marina Hills Recreation Center OR if you are coming from the direction of Golden Lantern you'll take the end closer to the Aliso Heights Shopping Center behind Baja Fresh.
There are quite a few pocket parks along Parc Vista with views and trails down to Chapparosa Park and Salt Creek Trail, but Parc Vista Park is the only one with a playground.
(Address: 30618 Parc Vista Road, Laguna Niguel) MAP TO PARC VISTA PARK IN LAGUNA NIGUEL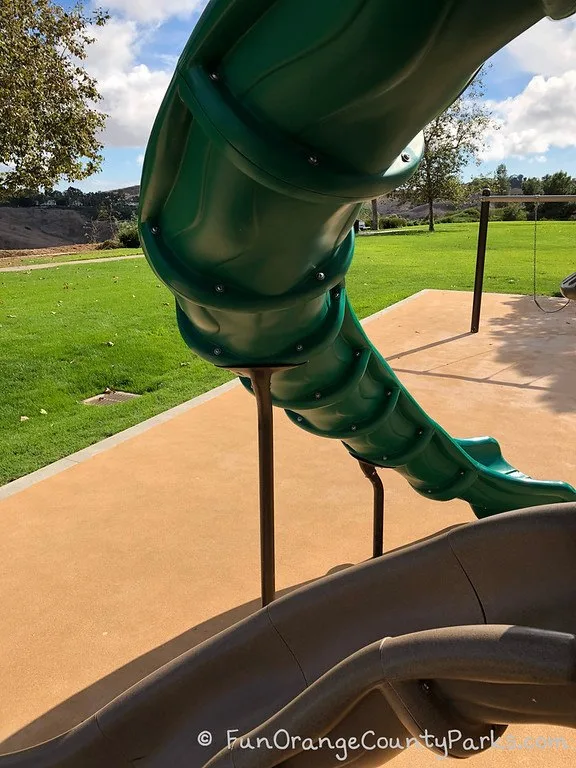 Highlights:
I know it looks small, but it's worth a visit for the subtle things that I haven't seen at any other local parks
There's a WIDE OPEN feeling you get when you set out onto the grassy area under the trees of this park
So many climbing opportunities: stepped ladder, a treehouse-style ladder with grips, rope ladder, a ladder up to the top slide
The absolute coolest thing was a regular old fireman's pole setup — BUT it had a little platform where you jump on and it lowers you to the ground. I was scared to try it with my weight, but it was really fun!
A twisty slide, a low slide, and a very tall slide that crosses over the low slide
What is that rubber/canvas slide all about?
3 discs on the ground that you can use to either sit & spin or balance on one leg and spin with the other
A nature sounds interpretive board that plays realistic recordings (fun to guess which animal!)
3 lookout telescopes for spotting things in the distance
Places for kids to sit underneath the play equipment
Sidewalk that goes all around the park
2 bench swings, 1 baby swing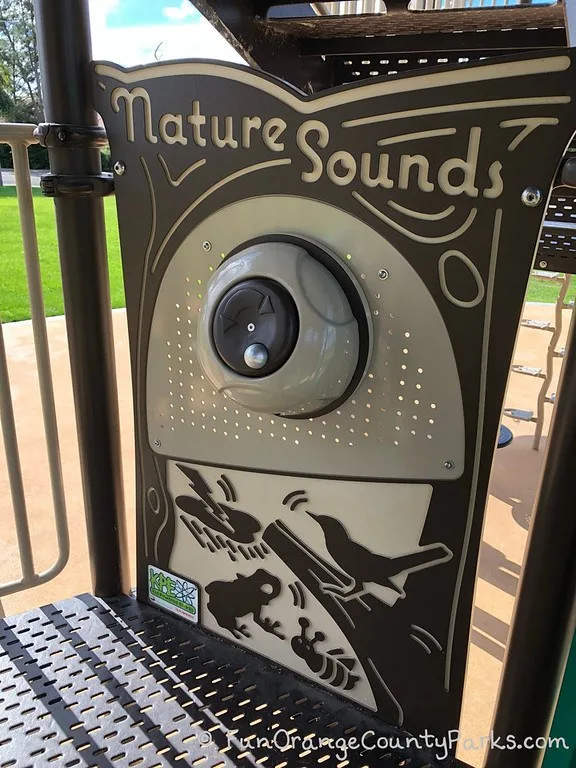 Be Aware:
I guess I'd just watch out for wildlife (rattlesnakes, coyotes) since this backs up to a canyon
Can feel a little isolated if you are there alone
Parking is on the road, so just be careful loading and unloading kids and make sure they stay away from the street (although there wasn't much traffic when we were there)
The opening by the firepole could feel hazardous if you have a very young kid climbing up there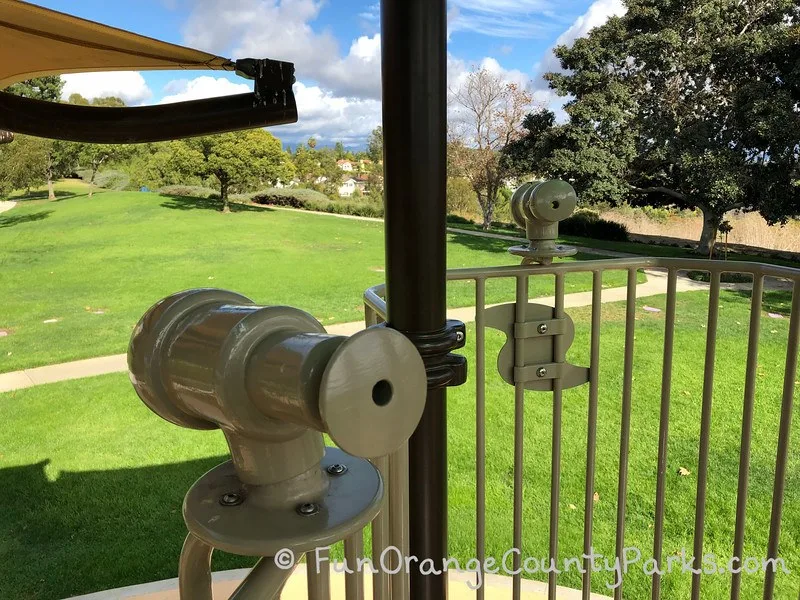 Checklist:
Parking on the street
Play surface is recycled rubber
NO restrooms
Picnic tables along the edge of the park.
Benches
Not much shade on the playground, but there's shade for picnics on the grass
Consult the official City of Laguna Niguel website for more information
Nearby public library branch: Laguna Niguel OCPL Branch or Dana Point Public Library (with Friends of the Library Bookstore)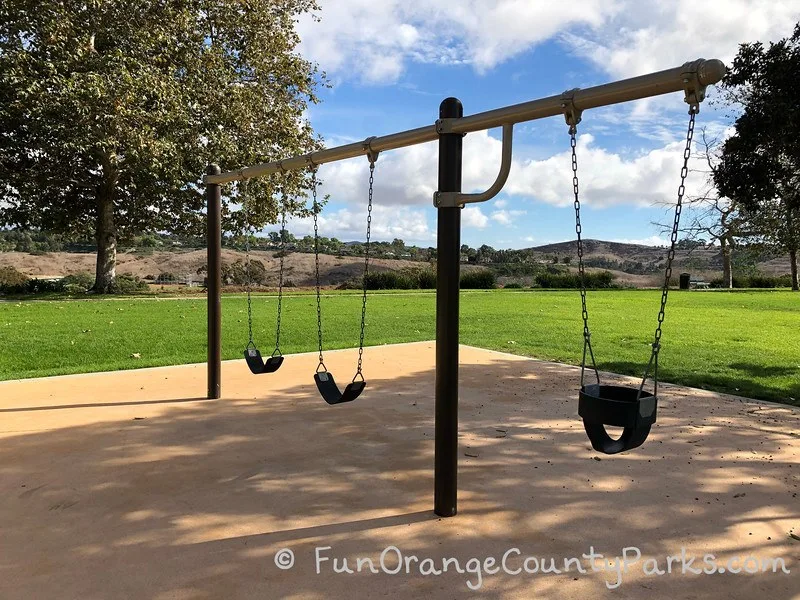 Nearby Parks:
Originally published in November 2017.