I wanted to put together a little list of places to go in OC with green hills for family hikes. Having lived in places where the winter season is marked by the color brown, I just love California's green winters.
But pretty soon the rain will be gone and the weather will be heating up for spring. We'll be losing our green hills to the brown of summer. The disclaimer is that this list is only good after the rain has come in December or January (or March!) to make the hills green! Some years are more green than others.
Let me explain that "family hikes" for me can just be a brief nature walk together! You can just play at these places or even just drive by to take in the view. NOTE: None of these photos were taken this year — just my historic photos of the green! You'll have to investigate yourself to see if your visit looks like my photos.
Places to Go in OC with Green Hills
Carbon Canyon is rather green already, but I've also taken some dusty hikes to the brown hills behind the park. I love the green that pops out after the rain.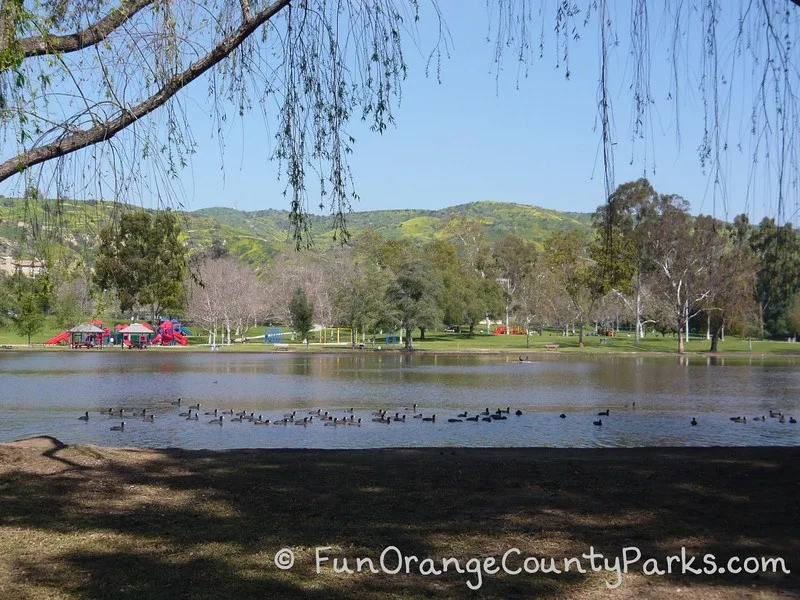 There is a creek that runs along some of this trail and it's an added bonus to hear the water trickling after the rain. I also wrote a post about the Visitor Center at Aliso & Wood Canyons and the nice little explorations you can do from there.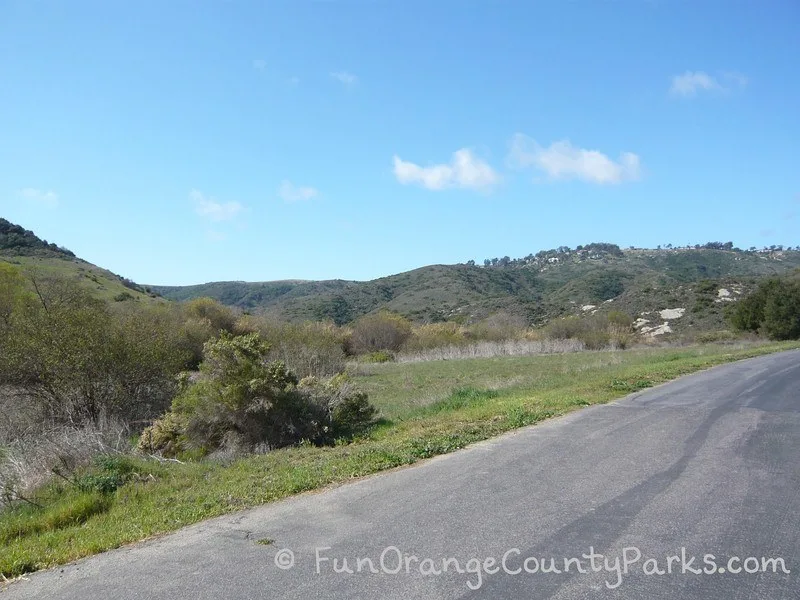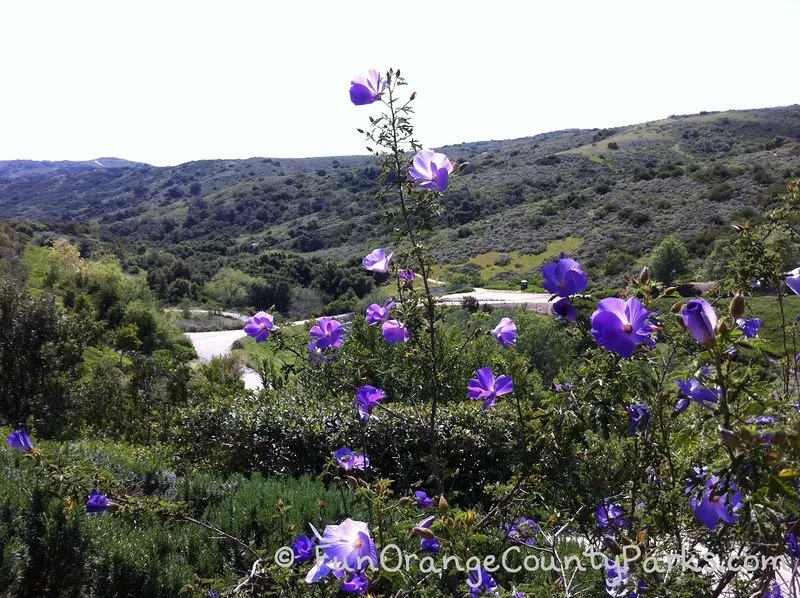 This is just the top side of Aliso and Wood Canyons. Mountain bikers take trails on these green hills after the dirt dries out. Always obey posted signs after it rains. The trail damage can be severe and hard to correct if you hike or ride on the trails after wet weather.
The view here is just so impressive when you can see the green hills spreading throughout Orange County all the way to Saddleback Valley and Santiago Peak.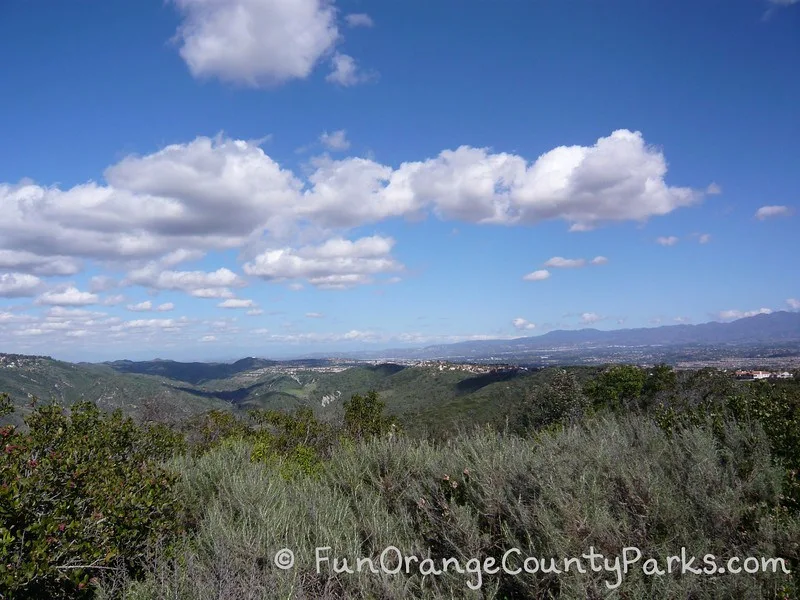 You don't really think about it, but the canyons are so dry in the summer and those rains make them pop with green hills in the spring. This spot is only open to the public on Saturdays and Sundays from 10am-3pm. Parking is a challenge on weekends, so Concourse Park would be a good Plan B in case you can't find parking.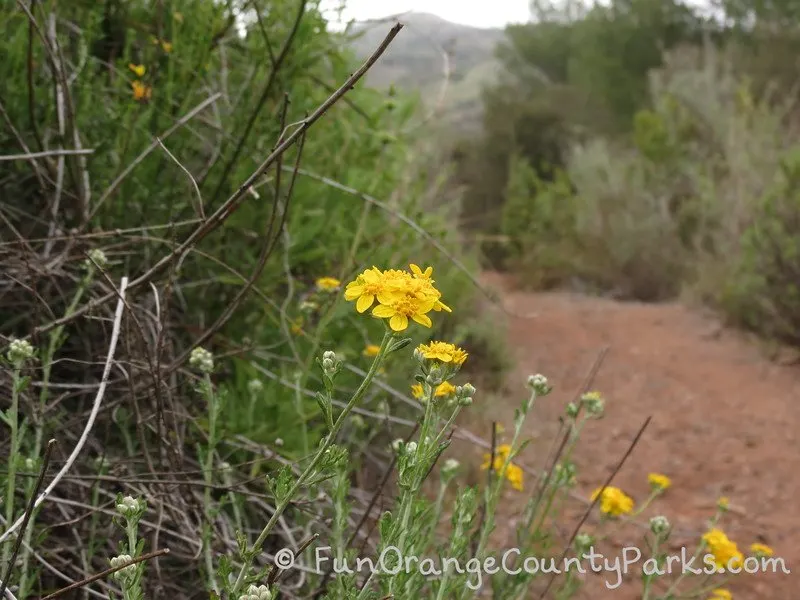 This is my favorite time of year to hike this. Warning: Your shoes may get muddy!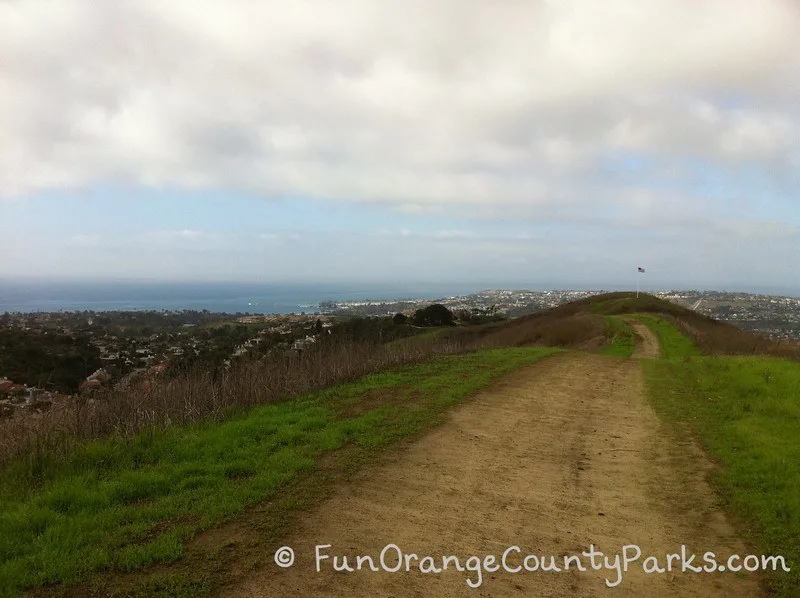 Again, another spot where there is a creek that runs when it's a wet winter. You can view the whole area from above the nature center.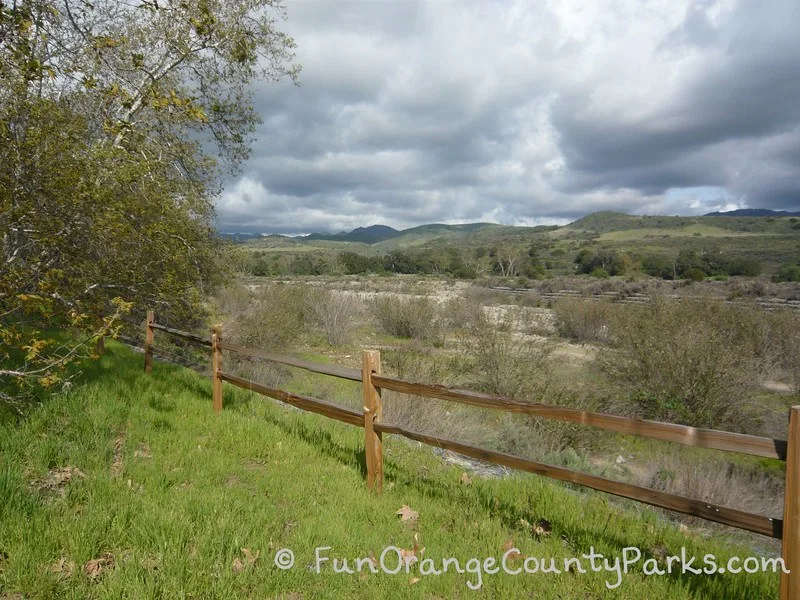 As you're driving along Laguna Canyon Road with green hills surrounding you, look to see if Barbara's Lake is full of water which tends to happen at this time of year if we've had measurable rain. Once the trails dry out, you can hike in from Dilley Nature Preserve parking area as outlined in this post about hiking to Barbara's Lake with kids.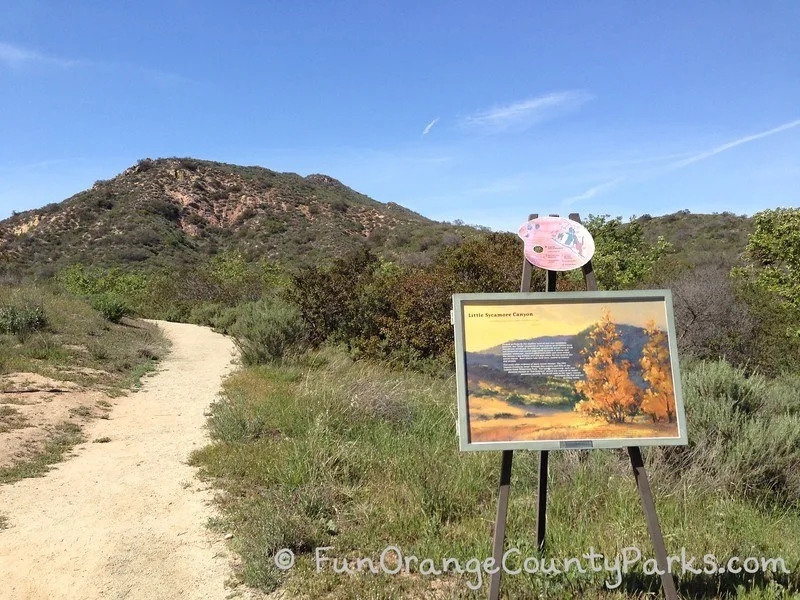 This is a view from the far side of the loop looking back towards I-405. You'd never guess there is a busy interstate hiding over that rise.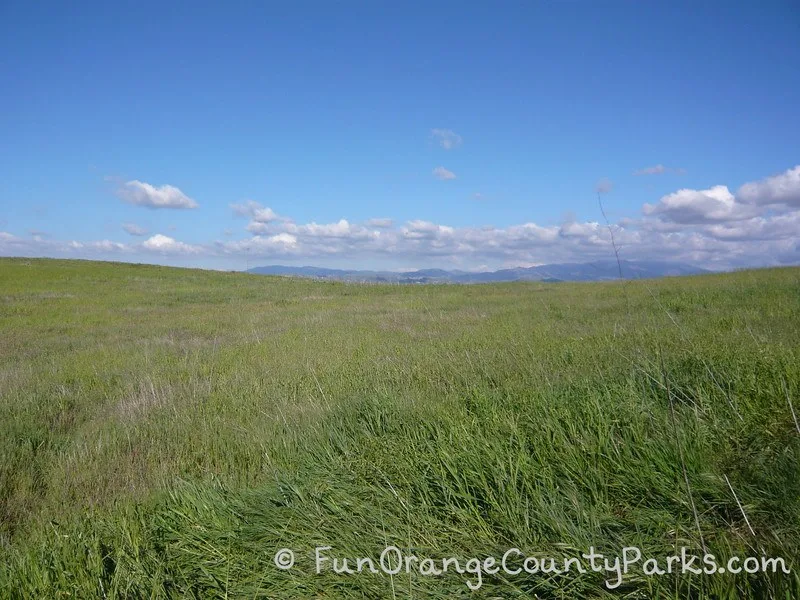 You know how I said that Canyon View was the top of the canyons? Well, this is the VERY top. Near Alta Laguna Park which is aptly nicknamed "Top of the World."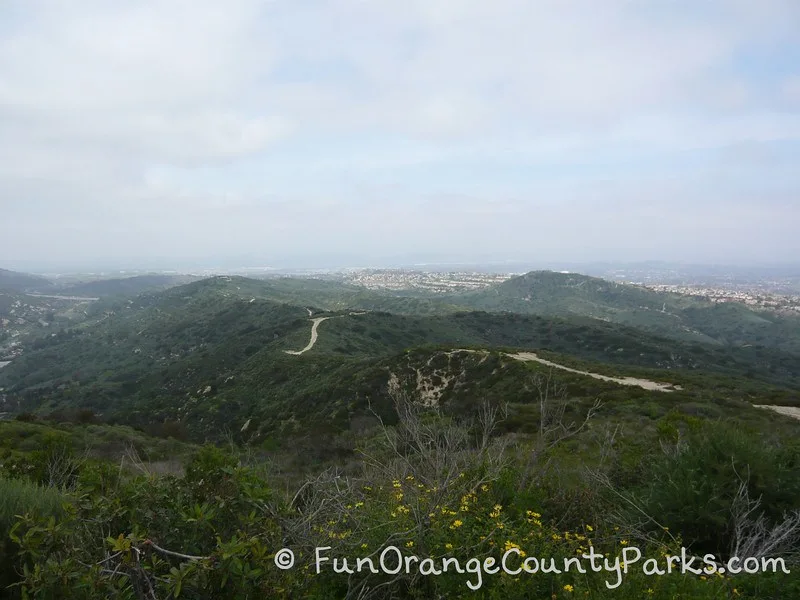 Originally posted in March 2015.