Alta Laguna Park in Laguna Beach near Top of the World overlooks the 133/Laguna Canyon Road.
I'm a pushover for parks with views and, so far, this one tops them all.
It wasn't a crystal clear day when we visited – but you can bet we'll go back on one of those.
We heard about this park from my nephew's T-ball coach who rides his bike to the top of Park Avenue. It would certainly be a challenging climb.
Directions to Alta Laguna Park: From Pacific Coast Highway, turn onto Laguna Avenue which changes into Park Avenue after a block. Follow this steep road past the high school and all the way to the T-intersection at the top of the hill. Turn left to get to the park (parking lot is on the right). MAP to Alta Laguna Park in Laguna Beach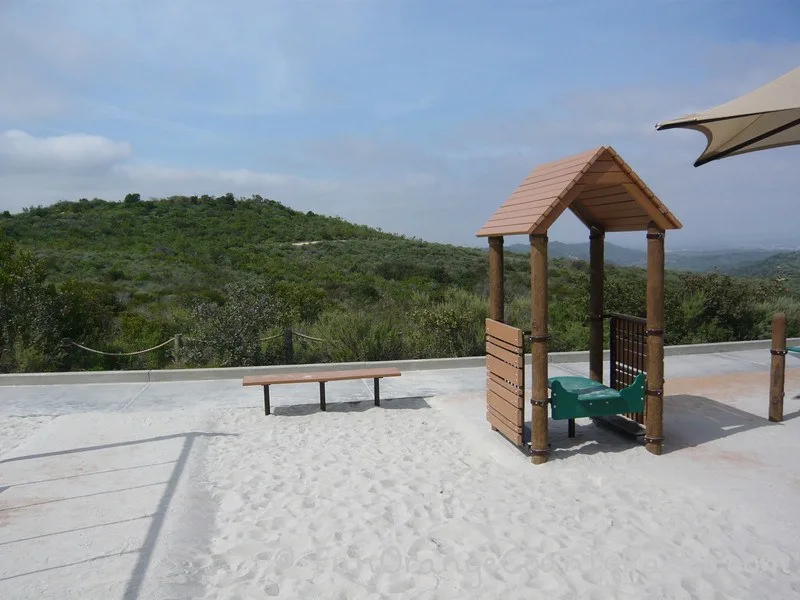 Highlights:
Views of the Great Park and Irvine, Soka University and Aliso Viejo, Laguna Beach and the ocean
Fine, white sand with lots of climbing apparatus – boulders and bridges provide lots of extra fun
Appropriate play areas for all ages in a natural setting
Quiet with hiking trails nearby
Natural Exploration: Take some of the trails off the park and let the kids explore. We hiked up to the Carolyn Wood Knoll and enjoyed the 360 degree view. We could have hiked all the way down the hill to Aliso Viejo.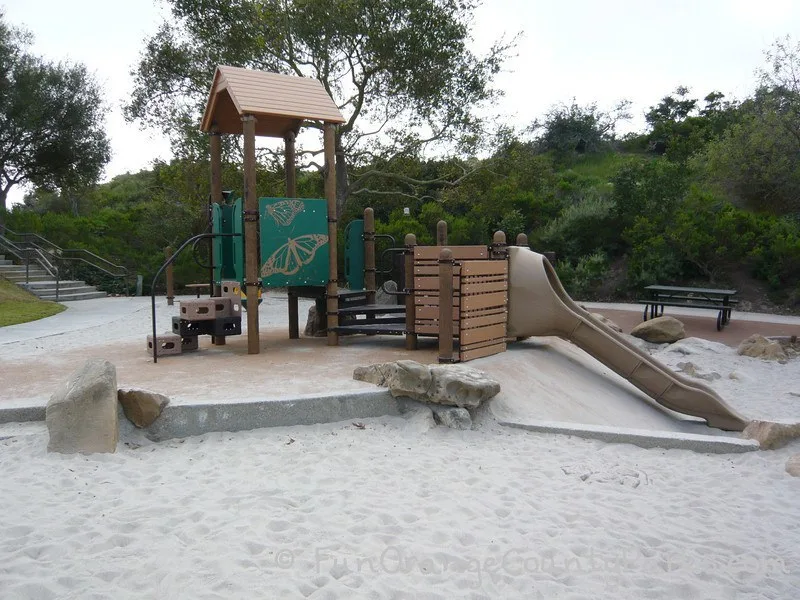 Be Aware:
We didn't encounter this on our visit, but my sis and her kids experienced a huge number of gnats on a hotter, humid day. Who knows where they came from?
No baby swings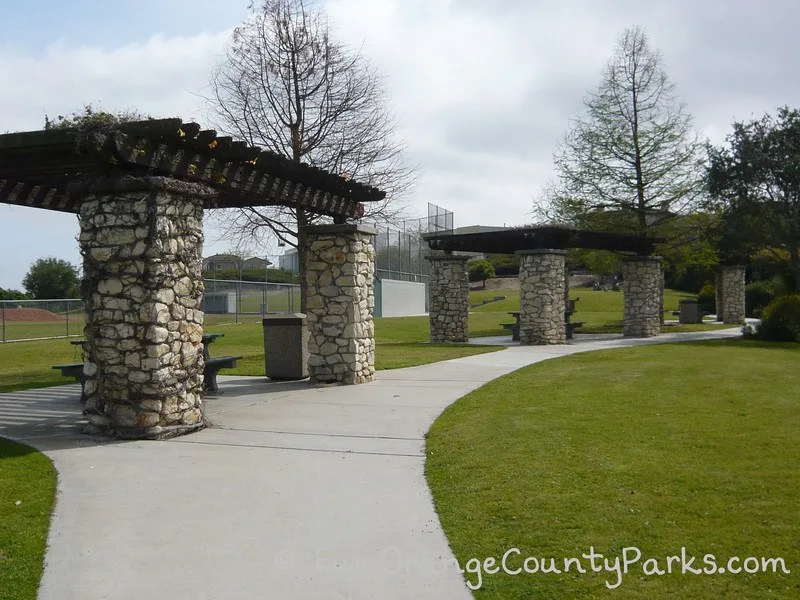 Checklist:
Parking in a dedicated lot
Sand and recycled rubber play surface
Restrooms very close to playground
Drinking fountains
Not a lot of shade, but close to the ocean for sea breezes
Easy to view kids and there are covered picnic tables right on the playground
Tennis courts, basketball court, soccer fields, even handball courts
Nearest public library: Orange County Public Library branch in Laguna Beach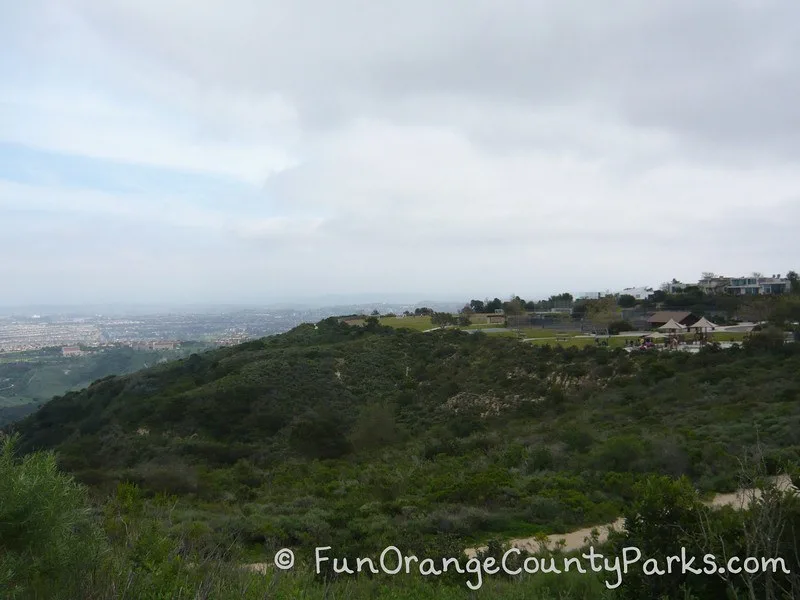 Nearby Parks: