Moulton Meadows Park in Laguna Beach actually rests high above the City of Laguna Beach. The drive up is almost as much of an adventure as the park itself.
The houses are beautiful and the park rests just below the summit. There are views of Aliso Viejo from the path above the playground.
Thanks so much to the anonymous Volunteer Park Reporter who gave their thoughtful insight into the park. I've marked their comments in italics below.
Directions to Moulton Meadows Park in Laguna Beach: Take PCH and turn up Nyes Place which climbs very steeply turning into Balboa Avenue. Park along the street on your right when you reach the top of the hill. MAP to Moulton Meadows Park in Laguna Beach
Recommended by: Volunteer Park Reporter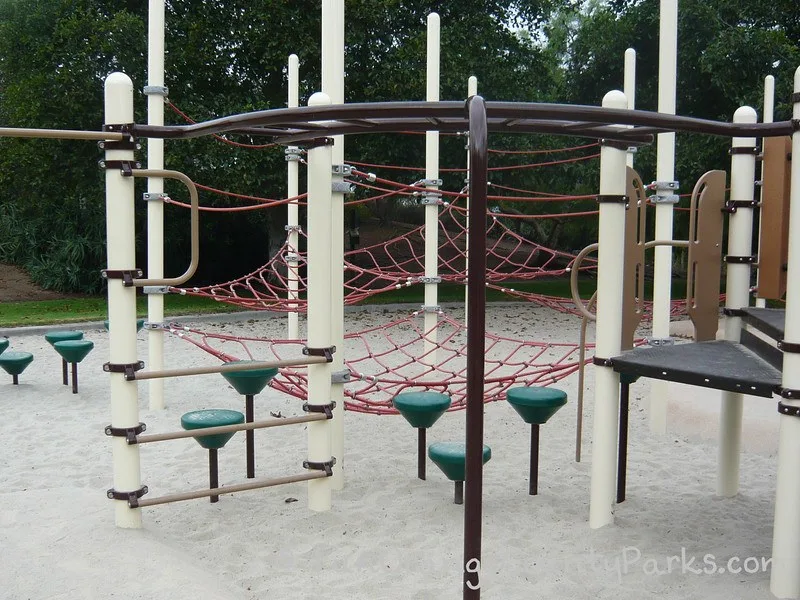 Highlights:
Nice rope climbing structure (changed a little since I originally posted this park in 2009, but the same general idea!)
Two structures for toddlers (2-4) and older kids (4-10)
Tennis courts, basketball court, and soccer fields near the park. Tennis and basketball courts are nice places for younger kids to ride bikes when games aren't going on there.
Location is up the hill and more off the beaten path, so it's a nice, mellow playground that attracts mostly neighborhood folks.
My kids and I enjoyed taking the path above the park and explored the views and pretty vegetation.
We left the park a different way than we drove up. We took Del Mar, to La Mirada, to Summit and drove by Bluebird Park. The views of Laguna Beach were incredible.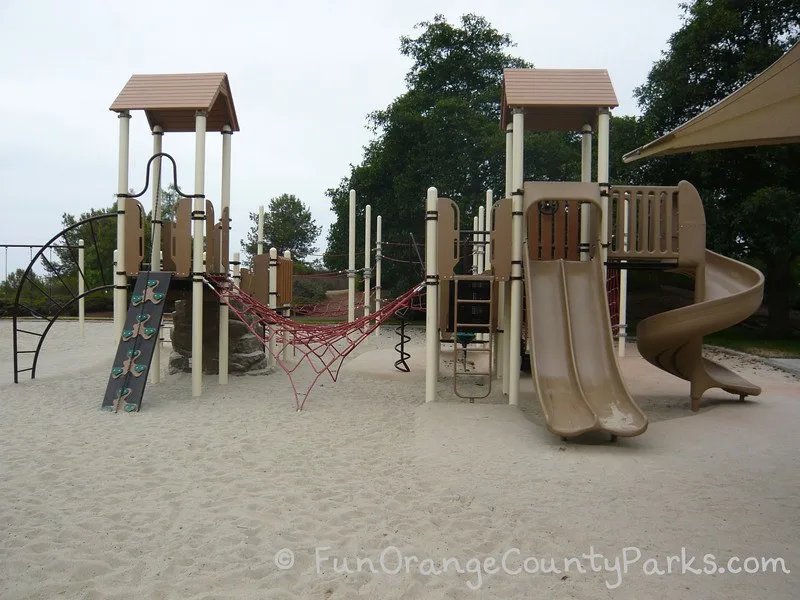 Be Aware:
Area is not fenced in, so parents do have to watch that kids do not wander off.
I noticed lots of dogs–mostly on leash.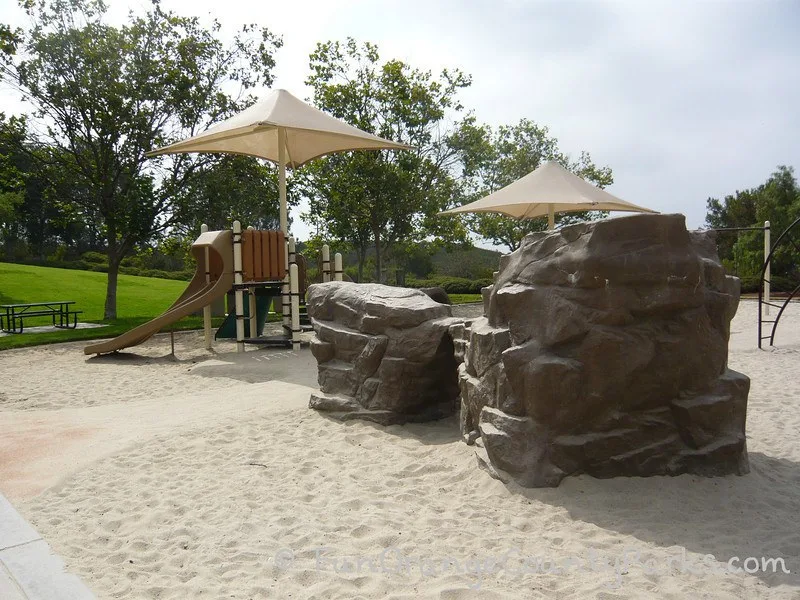 Checklist:
Parking on the street
Sand and recycled rubber play surface
Restrooms right next to the park
Shade from trees and small shade covers over the playground.
Easy to view kids from everywhere.
Tennis courts with time limits for play – parking meters used to mark the time
Nice basketball court
Soccer fields
Fitness course along the path
Picnic tables and grills
Nearest public library: Orange County Public Library branches in Laguna Beach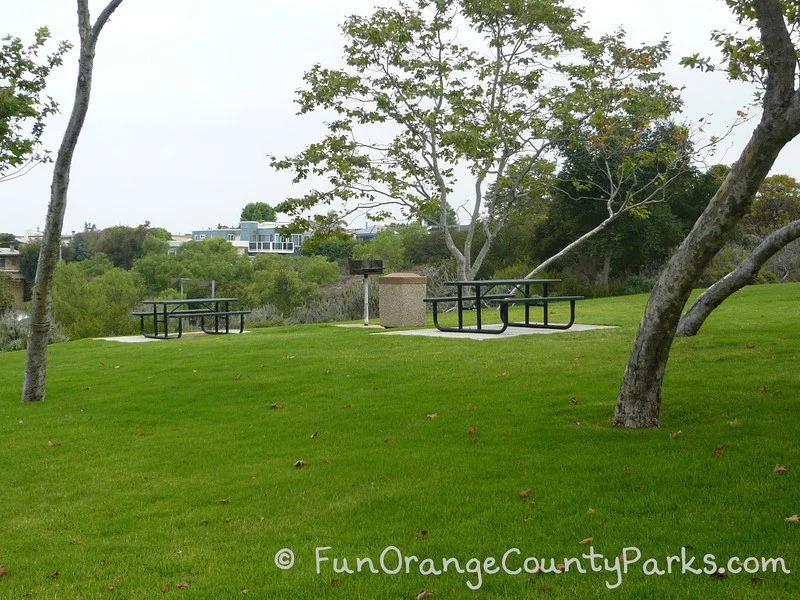 Nearby Parks:
Originally published in August 2009.