Patriotic playgrounds in Orange County make it feel like the 4th of July anytime of year. There aren't many that are red, white, AND blue. You may just have to settle for red & white or blue & white. You can just bring streamers or those little flags to make up for the missing color.
Chapparosa Park in Laguna Niguel: When I polled my kids, my son said I had to include this one because it has an American flag. It did? He was right!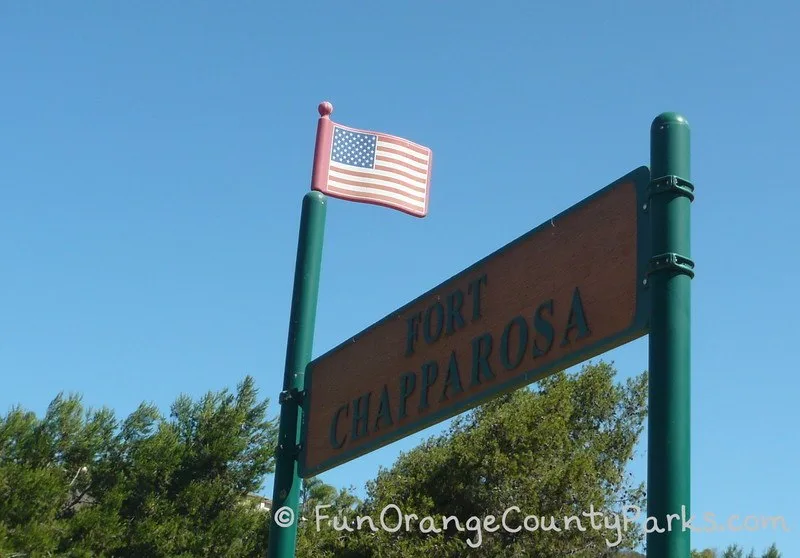 Olympiad Park in Mission Viejo: The Olympics are tops on my list of "what makes me proud to be an American."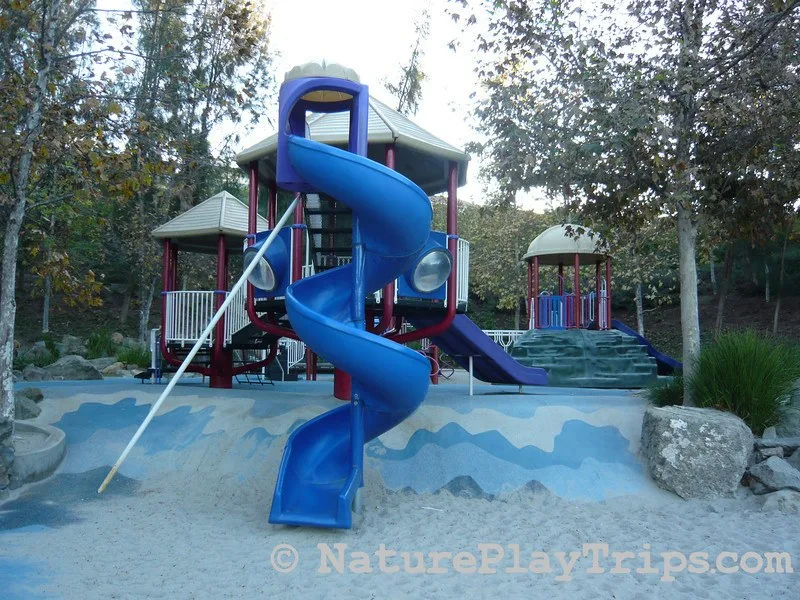 Sweet Shade Park in Irvine: Well, half of this playground is patriotic in color and mind-boggling in its geometric play shapes.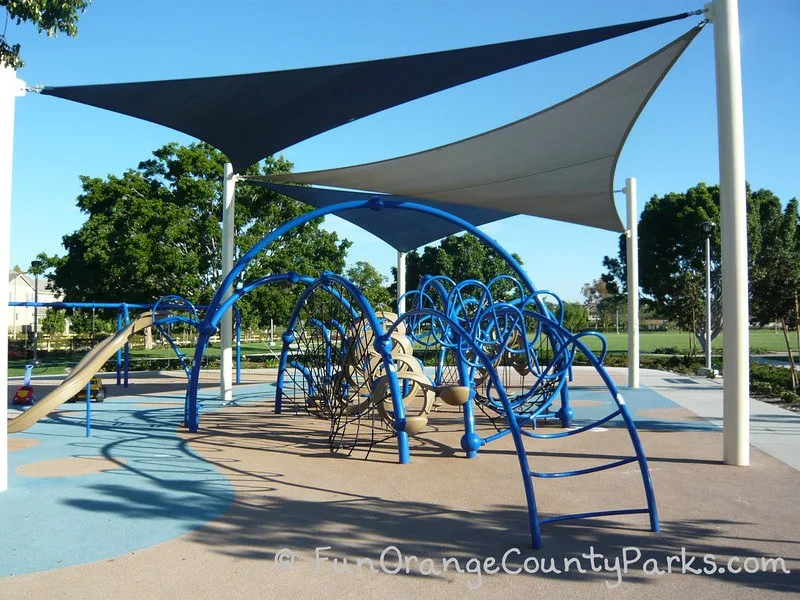 Carbon Canyon Regional Park in Brea: The big playground is gloriously red and blue!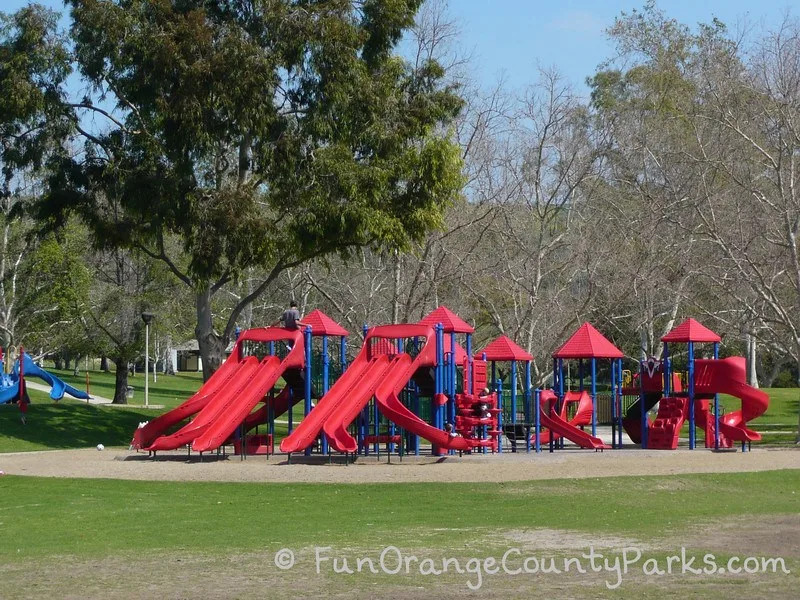 William Mason Regional Park in Irvine: The big playground sports a blue and white color scheme.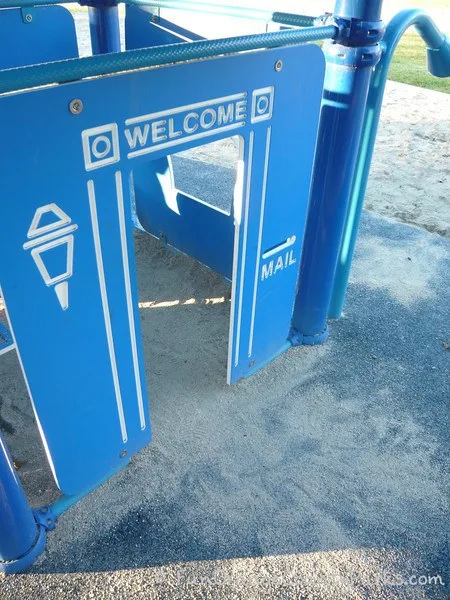 Bluebird Park in Laguna Beach: Another pick from the kids, this big blue rocket ship spells U-S-A!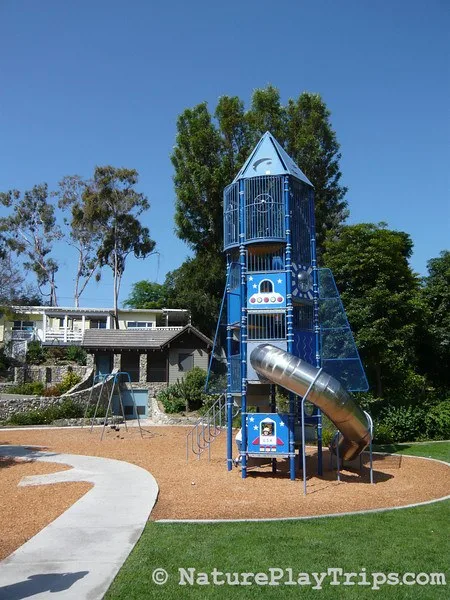 Beacon Hill Park in Laguna Niguel – Another rocket ship park with red, white, and blue in a quiet neighborhood with nice shady sycamores near the playground.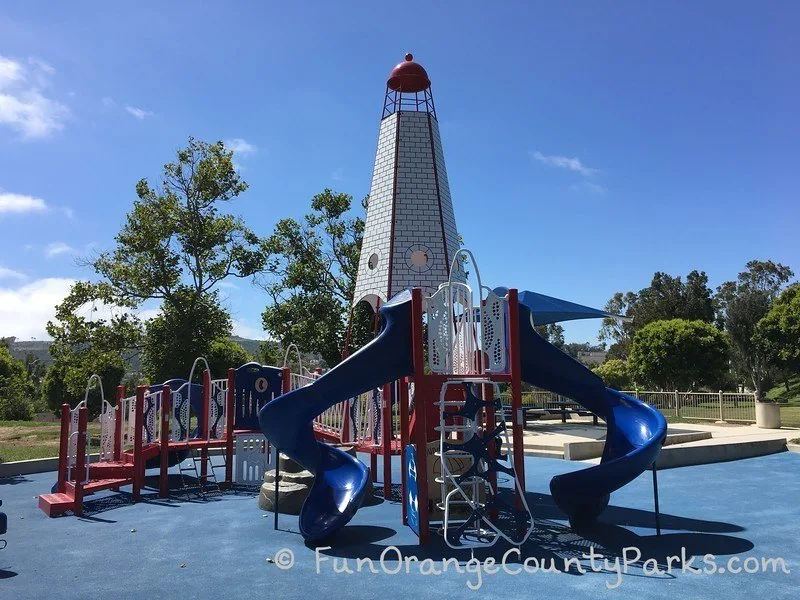 Tierra Grande Park in Talega (San Clemente): The big red barn play structure makes this a standout in the RED category, even the swings sport the brilliant hue.
Bill Barber Marine Corps Memorial Park: By far the MOST patriotic of all the parks on my site. It's red, white, and blue. There are stars on the ground and a real flag flying from a pole overlooking the playground. Kids can romp around the "Don't Tread on Me" snake.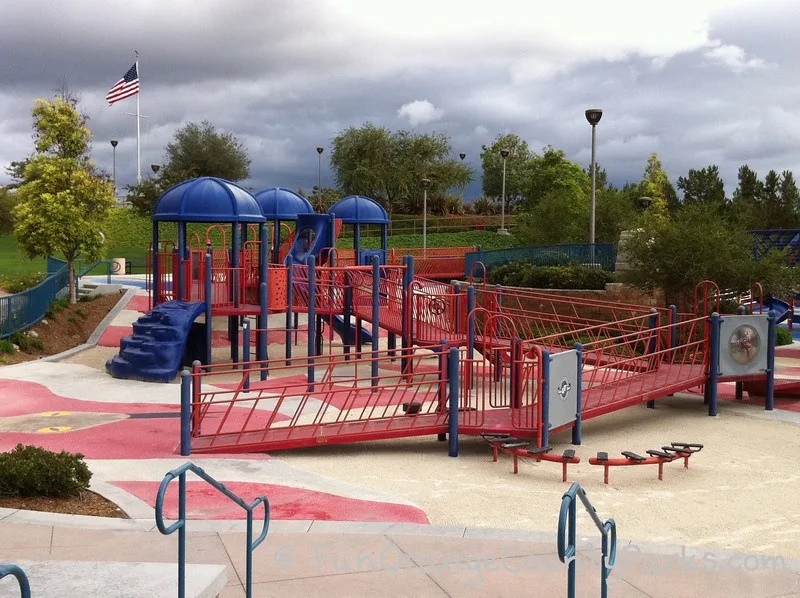 And, by suggestion in the comments, I'm adding Heritage Park Play Island for its colonial theme and Paul Revere statue. (Not officially in OC, but close enough!)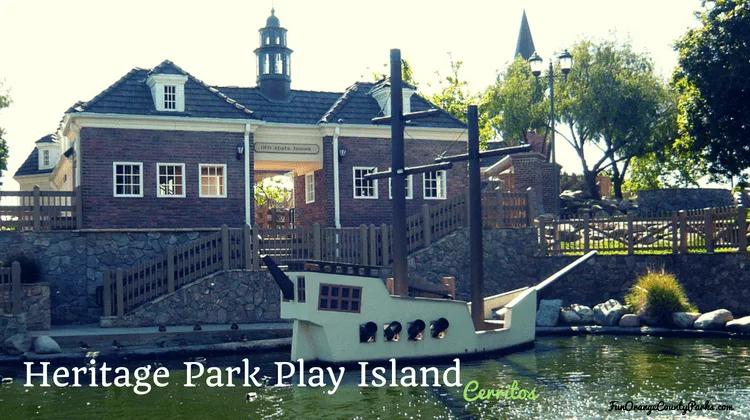 Can you think of any more? Leave a comment or share it with Fun Orange County Parks on Facebook.
Stay safe and have fun!
Originally posted in July 2010.