It's not hard to find Orange County things to do in spring outdoors. It's usually beautiful playground weather and this season is full of events.
Thanks to Jill at SandyToesandPopsicles.com for adding in her traditions and adventures to fill out the post with a few events to try which we paired with some of my favorite posts that I tend to share in the spring. She created a GIANT Coloring Sheet and Exploring Checklist to match the 10 places on THIS blog post!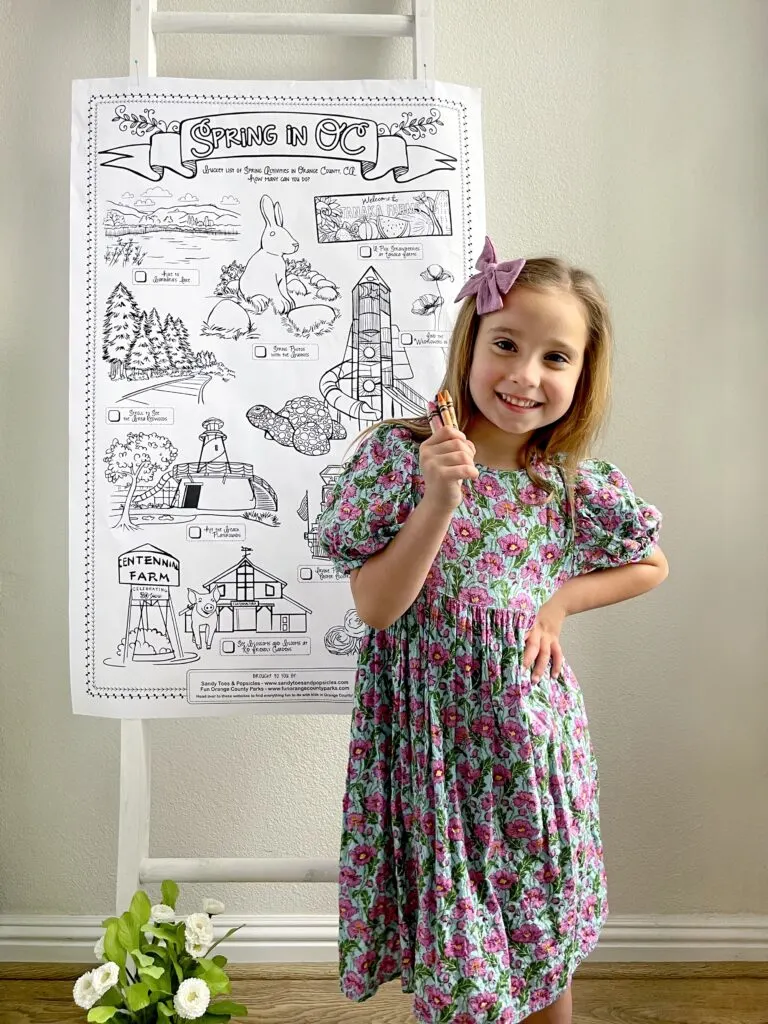 Find out how to get this GIANT coloring sheet at the end of the post. (I love her daughter showing off mom's work.)
In the meantime, hope you get out exploring!
10 Outdoor Things to Do in Spring
It's spring in SoCal. Yes, there might be a preview of summer tourists with the Spring Break crowds but it's still a great time to get outdoors and find places to go and things to do before it gets too hot.
Get the GIANT Coloring Sheet with an Exploring Checklist
Jill is responsible for the creative idea and artwork for this coloring sheet and checklist! I'm amazed at her talent. Wow!
Go to her Spring in OC post where she gives instructions on how to get and print it in GIANT size. Or you can print it much smaller on your home printer. It does require an email signup, but you can do these activities without getting the coloring sheet.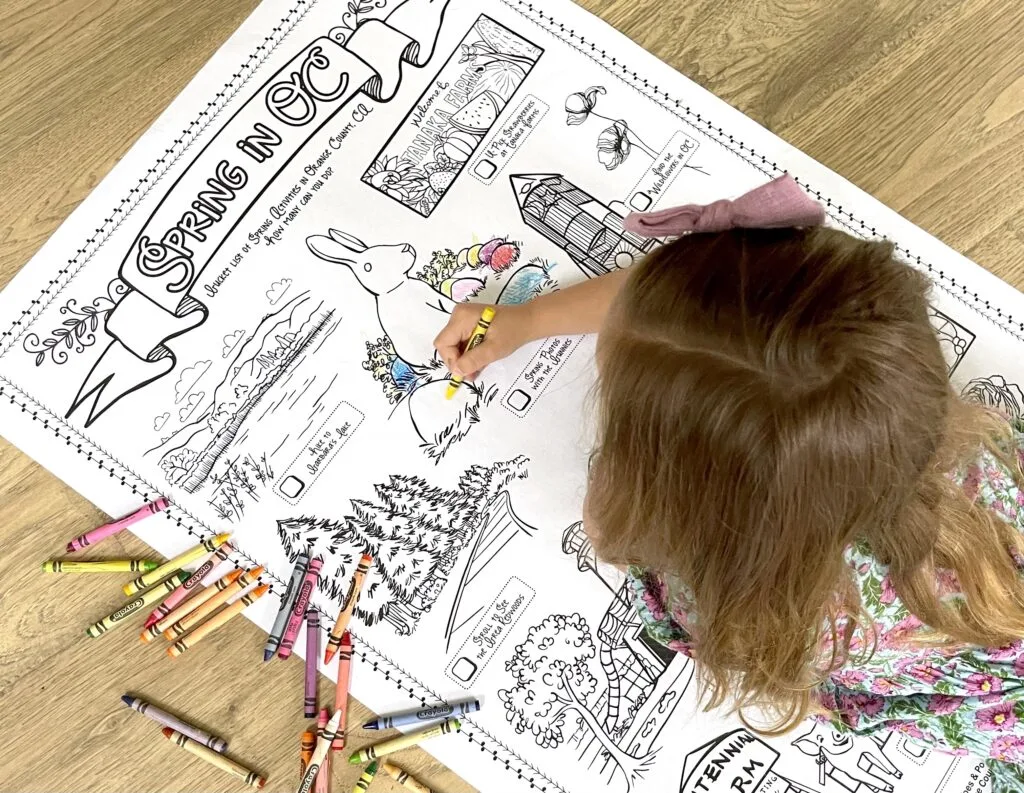 Bonus Spring Outdoor Ideas