Vista Del Verde Park in Yorba Linda has a nicely spread out array of play structures for bigger and smaller kids, plus a long sit-and-hang-on zip line, next to an expansive grassy field.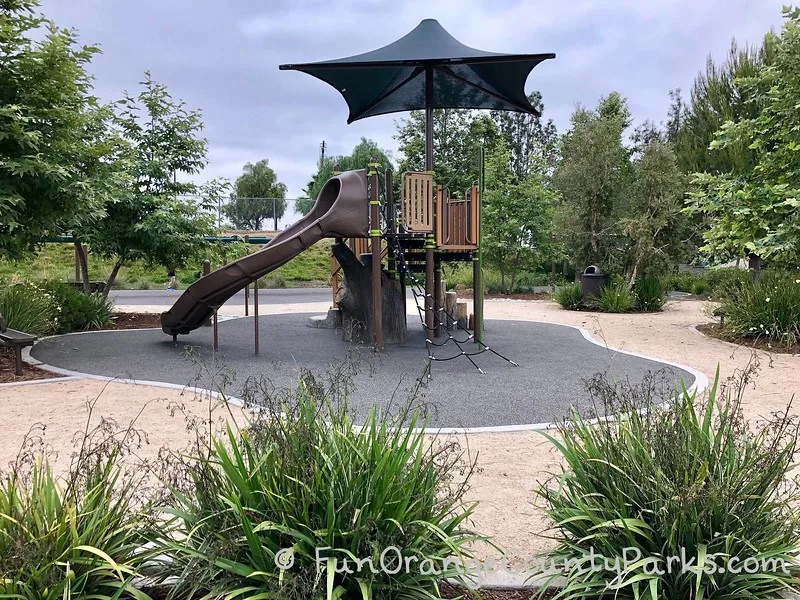 How to Get to Vista Del Verde Park in Yorba Linda: The park is easily accessible from either the 57 or the 91 freeway via Imperial Highway. If coming from the 57, head east, towards Yorba Linda (away from the Brea Mall). If coming from the 91 freeway, head west towards Yorba Linda. At Valley View Avenue, head north towards the hills. Make a right at Lakeview Avenue. The parking lot will be on the right side just after the elementary school. (Address: 17600 Lakeview Avenue, Yorba Linda) MAP TO VISTA DEL VERDE PARK IN YORBA LINDA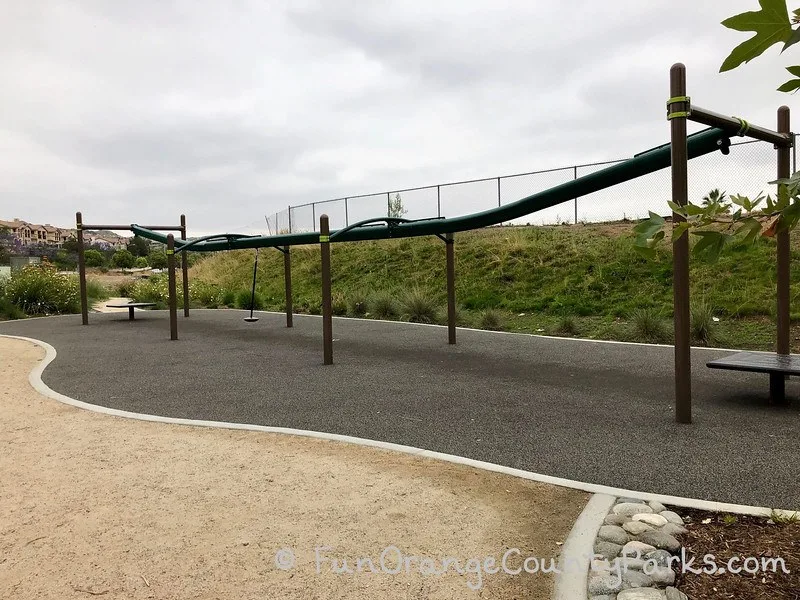 Highlights:
Two traditional play structures with treehouse theming, one larger and one smaller

"Kids Only" ground-level fort with a mailbox and drums next to a nice little section of my favorite white play sand – perfect for younger kids that love to bring their sand toys to the park

Fun climbing rock with rope ladders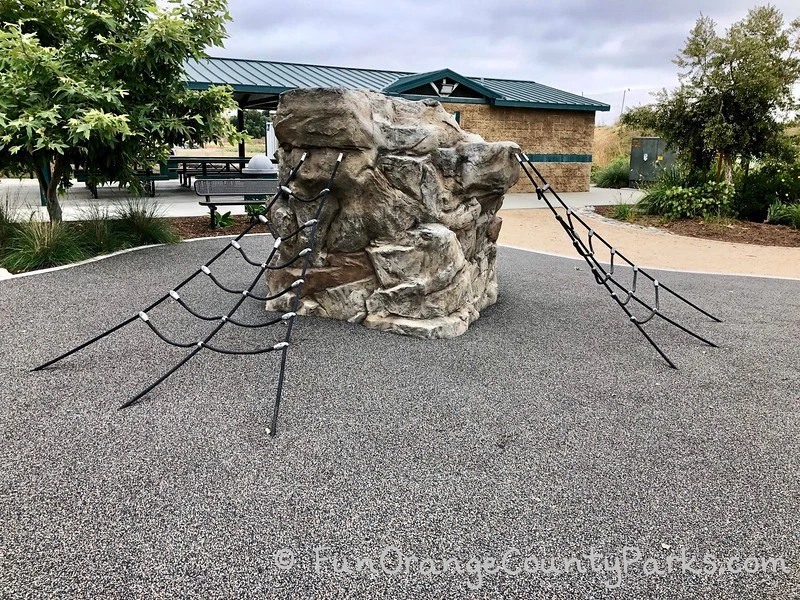 Awesome long zip line – the type where you can sit and hang on as you launch off of a platform (I have to do this every time I'm here!)

Benches sprinkled throughout for easy sitting and relaxing while the kids play

HUGE open grassy area

Beautiful landscaping, and as trees grow they will provide a decent amount of shade near the various play structures

Nice walking path that winds around the field and next to the play structures

Two bench and two baby swings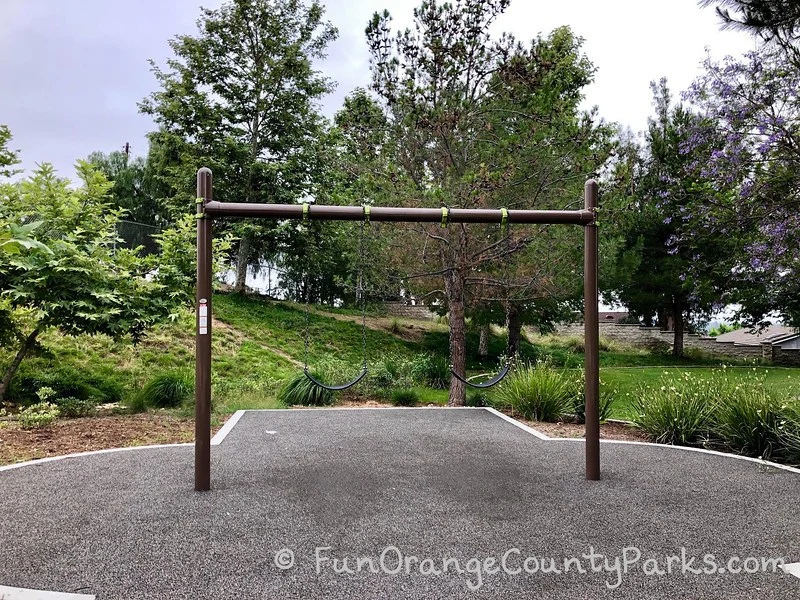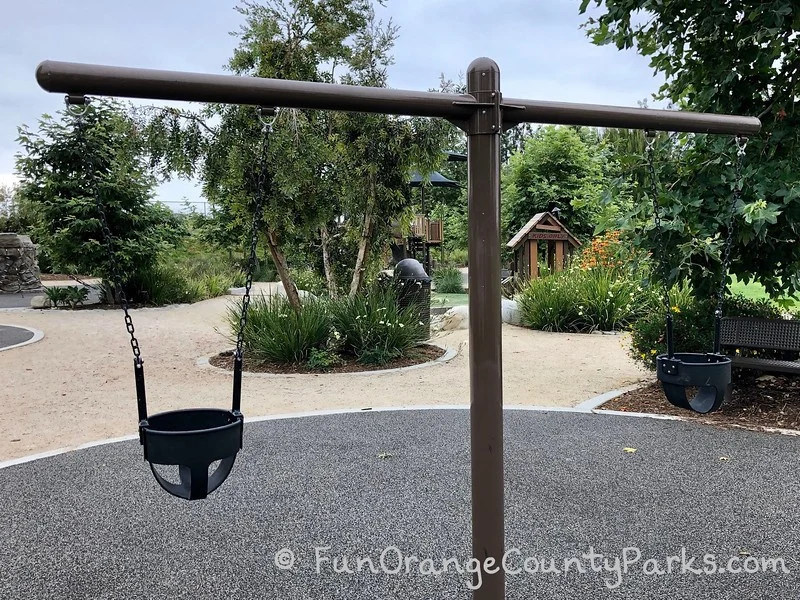 Be Aware:
Right next to a school – avoid school drop-off and pick-up times if at all possible

May be busy during sport events

Located up in the hills, it can get extremely hot here in the summer. Come early in the day to beat the heat and crowds

The way the structures are spaced out it can be difficult to watch multiple kids who want to run off and do different things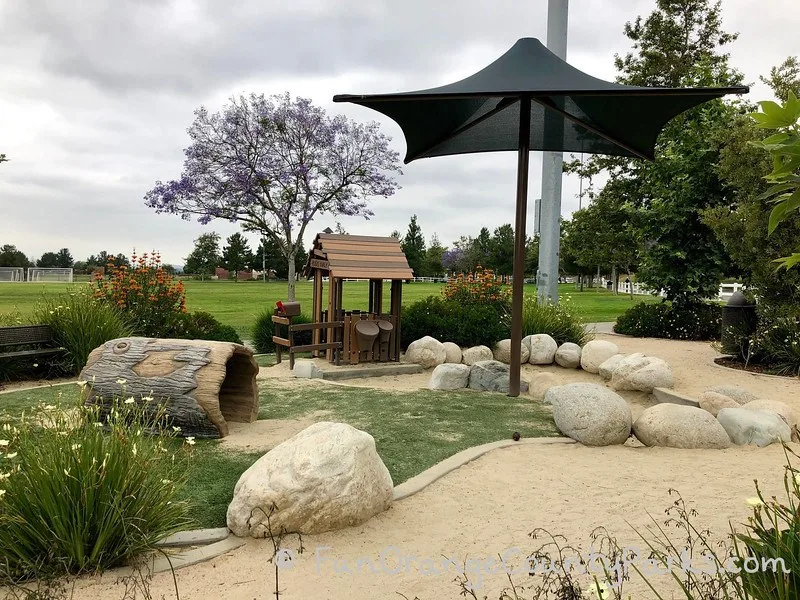 Checklist: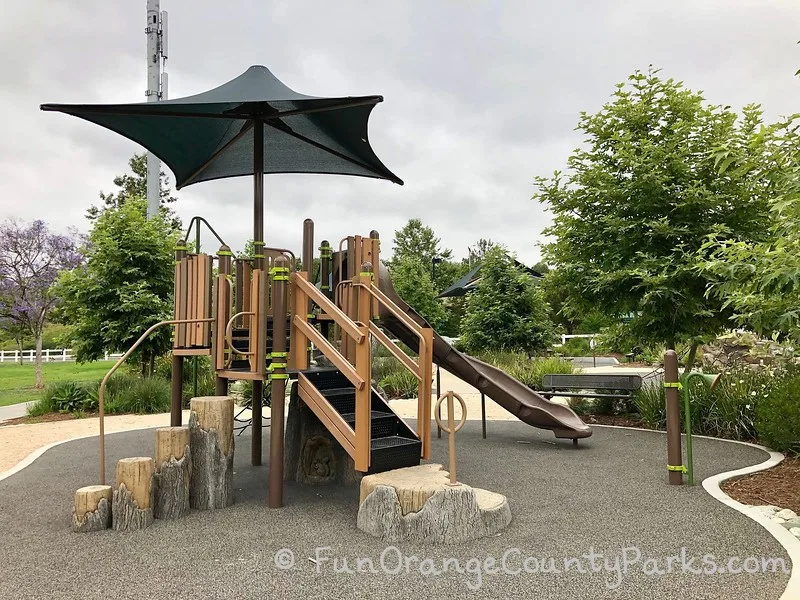 Parks Nearby Vista del Verde Park in Yorba Linda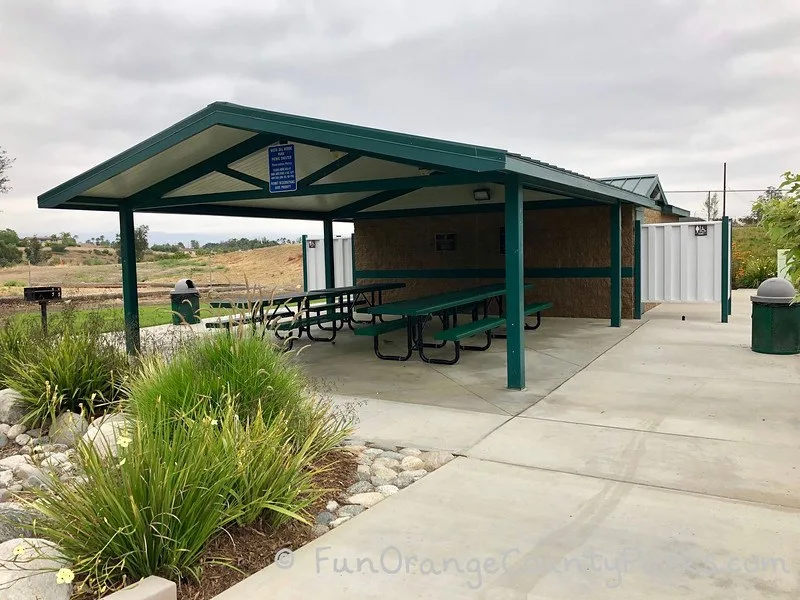 Photos and post courtesy of Lisa Lasater.
Originally posted in 2019.