Hurless Barton Park in Yorba Linda is an active and popular neighborhood park.
I tend to go here on mornings when I want to make sure both of my kids have a blast and get more of a workout than usual. I tend to stick to the playground area with my toddler, enjoying the swings and climbing around on the structures.
My preschool aged kiddo branches out and rides his plasma car on the winding pathways up and down the hills around the playground before finding some kids to pal around with for a while.
This is definitely one of the most active and well-used playgrounds that is local to me.
Directions to Hurless Barton Park in Yorba Linda: It is located just off of Imperial Highway at 4601 Casa Loma Avenue, right next to the Yorba Linda Community Center, midway between the 91 and 57 freeways. MAP TO HURLESS BARTON PARK IN YORBA LINDA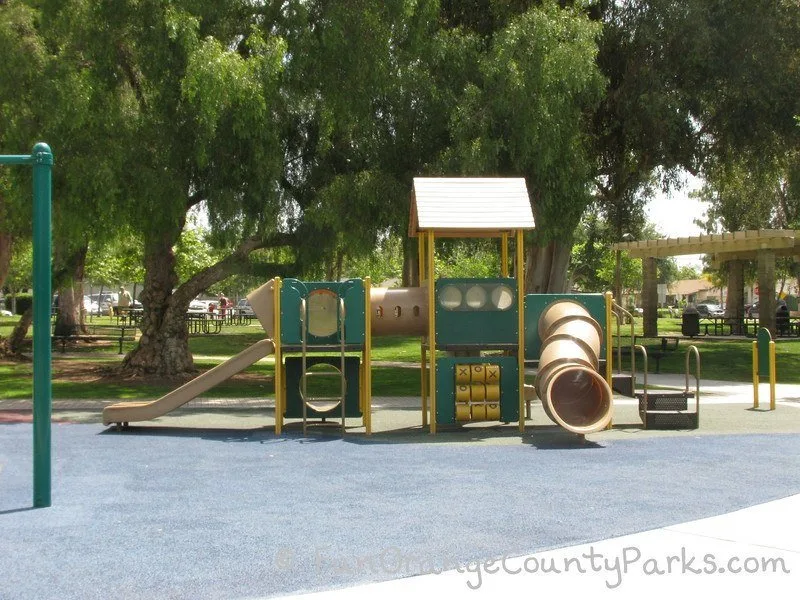 Highlights:
Plenty of shade trees surround the playground area, providing some shade on the smaller structure earlier in the day and plenty of shade to escape to just off of the playground at any time.
Two play structures – one for smaller kids and one for bigger kids.
Two bench swings and two baby swings.
From the swing area there is a very good view of the entire playground and most of the surrounding pathways – always good when I end up on swing duty with the littler boy while his brother is ranging all over the place.
Amphitheater – sometimes when it isn't in use my kids enjoy dancing on the stage. Pictured below without shade cover, but it now has shade sails over it!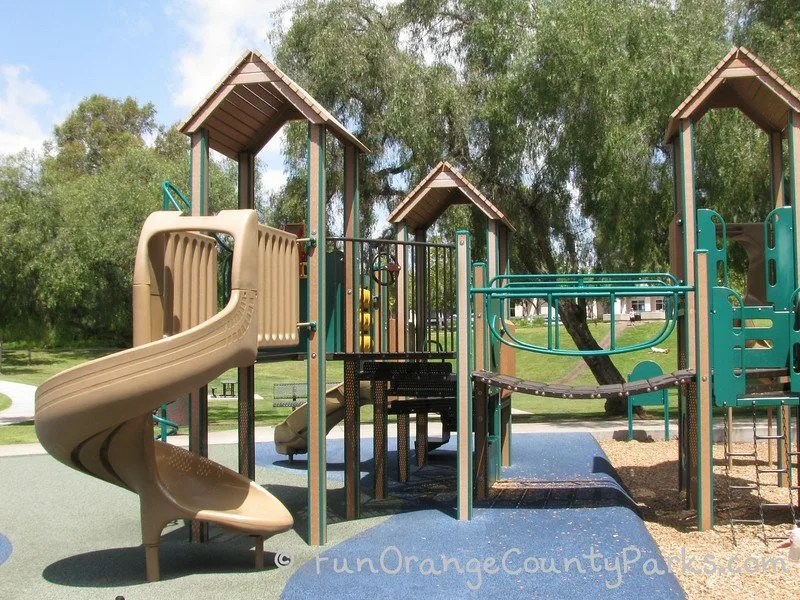 Be Aware:
This park can get downright busy. Between the neighborhood families, city recreation activities and the adjacent Adventure Playground (opening soon to the public) this place can be crawling with kids having a great time. That can make things more difficult when you have multiple children to watch.
The path that winds around the park goes right next to the parking lot for the community center at one brief point – the first few times my son did loops around the park on his toy I went with him and made sure to steer him in the right direction at that critical spot.
Used to be home to Shangri Llama walks – but the company moved to north Texas in 2014.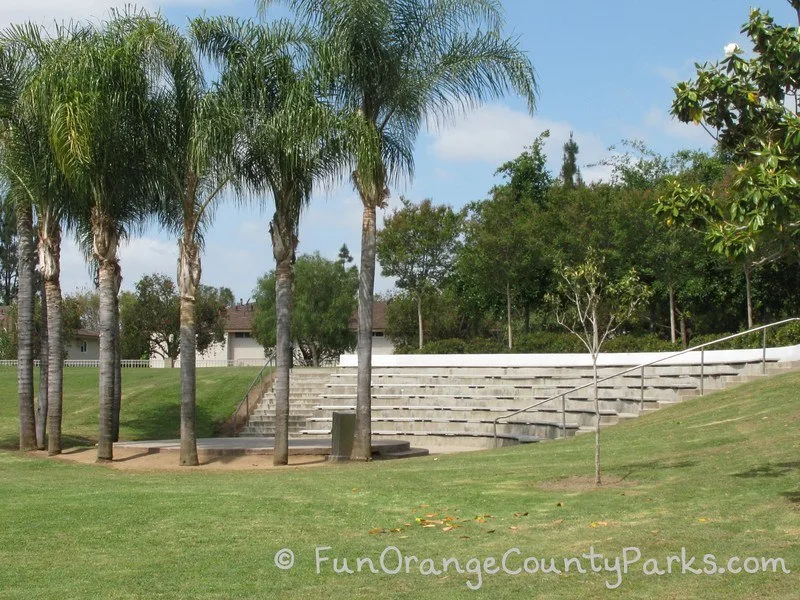 Checklist:
Drinking fountain
Restrooms
Play surface: bark and recycled rubber
Horseshoe pit
Dedicated parking lot, with overflow parking available at the community center.
Official City of Yorba Linda website for reservations
Nearest Public Library: Yorba Linda Public Library
Picnic shelter with electricity available for rent through the city of Yorba Linda (714) 961-7160.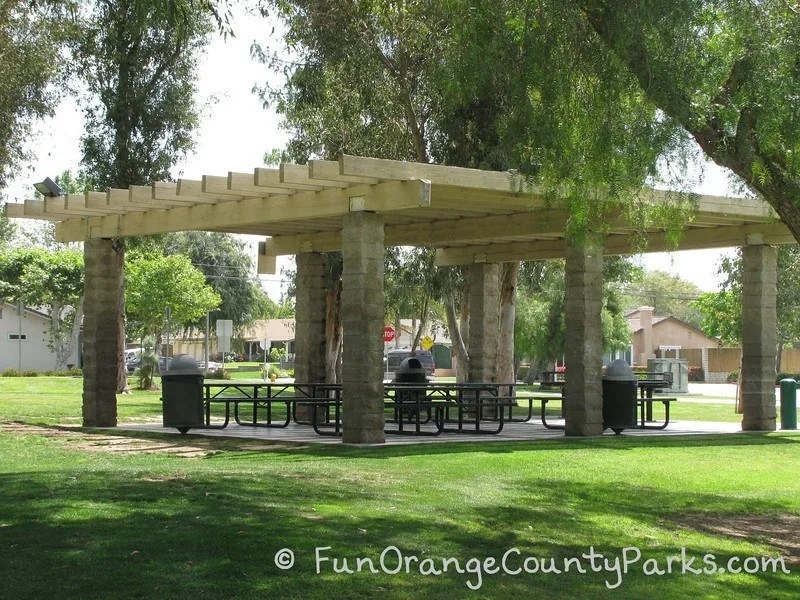 Nearby Parks:
Photos courtesy of Lisa Lasater
Originally posted in July 2012.