Parque de Los Vaqueros in Placentia is nestled between housing tracts in a lush greenbelt near an elementary school.
Directions to Parque de Los Vaqueros: The official address for Park de Los Vaqueros is on Carlsbad Street, but I prefer to park in the small dedicated lot off of Yellowstone Avenue instead, which is off of Van Buren Blvd, about half a block south of Yorba Linda Blvd. (Address: 1200 N. Carlsbad Street, Placentia) MAP TO PARQUE DE LOS VAQUEROS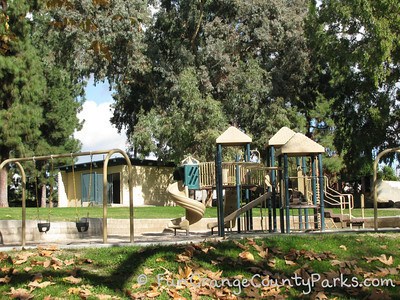 Highlights:
While the play equipment is fairly standard but fun, the gorgeous trees are the real draw for me. Many birds and squirrels make their homes here, and I have witnessed some pretty adorable squirrel squabbles.
I like to bring some lunch and spend some real time here, and there are plenty of shaded picnic benches and lots of shaded grassy areas to spread out a picnic blanket and just hang out and enjoy the trees.
The playground itself is small enough that I feel like I can easily keep an eye on my four-year-old while sticking close to the littler guy.
There is a lot of sand at this playground, and while it isn't pristine, it's much better for digging around in than the average sand/dirt areas I typically come across at playgrounds.
Bench and baby swings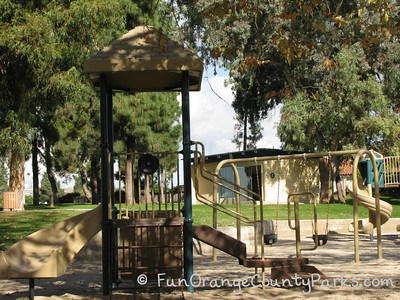 Be Aware:
This park is a popular place for the neighborhood pooches to play and we have encountered some fairly large but friendly dogs here, so if a child is afraid of or allergic to dogs, this probably isn't the best park to visit.
Checklist:
Small dedicated parking lot
Restrooms are located right next to the playground – and they even have soap!
Play surface is mainly sand with some recycled rubber right around the play structures
Drinking fountain
Grills
Picnic areas are available for reservation through the city of Placentia – see official city website for details.
Nearest Public Libraries: Yorba Linda Public Library and Placentia Library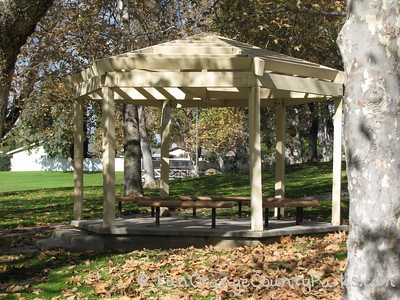 Nearby Parks: