Jessamyn West Park in Yorba Linda is right on Yorba Linda Blvd and a great park to pair with the Yorba Linda Library and Town Center area of town.
Lisa is the mom who worked with me to originally write up this post back in 2010 for the blog. She did an awesome job of pointing us in the direction of great north Orange County parks.
No matter how well her words describe the park, I can never get a clear picture of what the park is going to look like until we get there, so I always make sure to visit the parks myself before they are recommended on the blog. It's like a scavenger hunt with treasure at the end!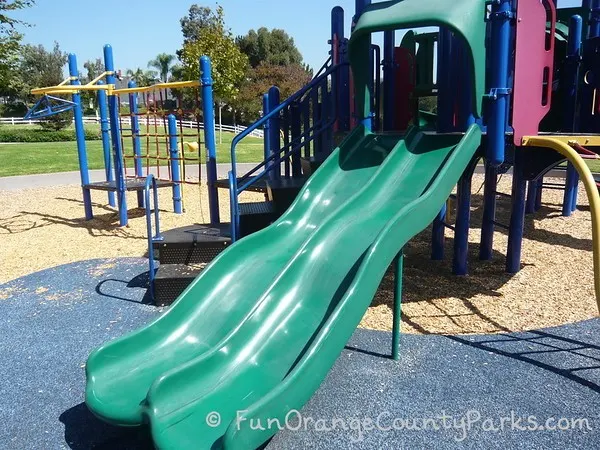 Directions to Jessamyn West Park in Yorba Linda: All the parks in Yorba Linda are pretty easy to find. For this one, take the 55 east to the 91 Freeway. Exit onto Imperial Highway/90. Travel toward Yorba Linda and make a right onto Yorba Linda Boulevard. Get into the left hand lane and after passing Ohio Street, turn left into the parking lot. (Address: 19115 Yorba Linda Blvd, Yorba Linda) MAP TO JESSAMYN WEST PARK IN YORBA LINDA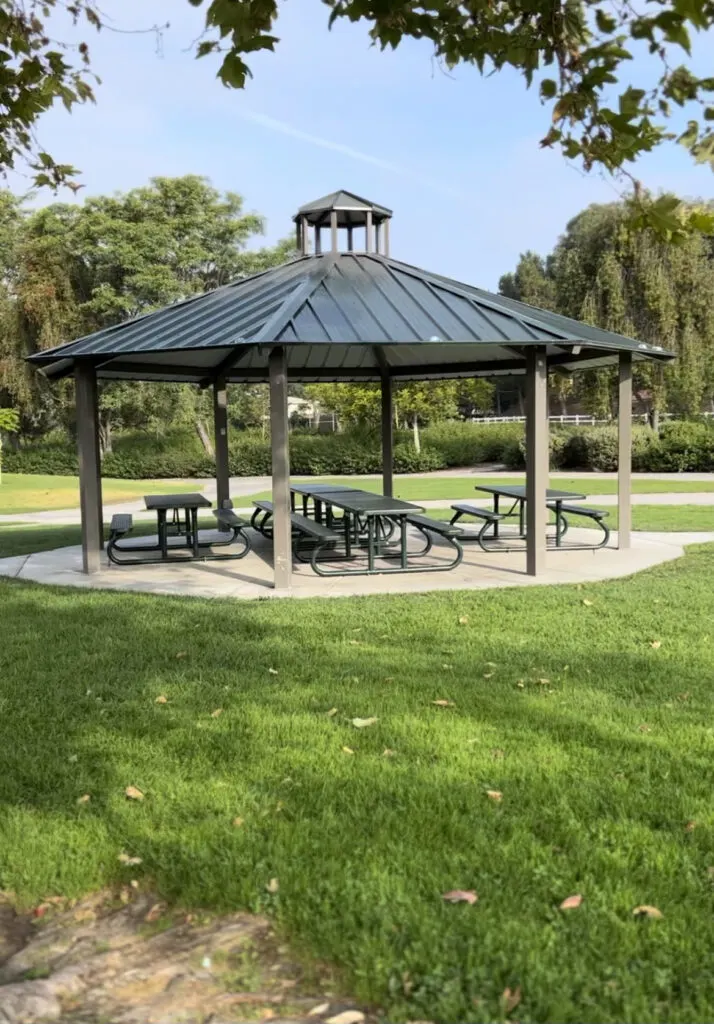 Highlights:
There's a cool clock nearby that chimes the hours – my toddler LOVES counting the chimes to figure out what time it is. In fact, he refers to this as the "park by clock."
Fun play structure with a tunnel to climb through to get to the upper level.
Swings for toddlers and bigger kids (2 bench, 2 baby).
The play area is slightly sunken and lined with bark.
Beautifully landscaped with a central garden area. 7 redwoods planted in memory of the Space Shuttle Challenger crew.
Sidewalks wind around the play area and ample grassy areas. Lots of fun for bikes, trikes and scooters.
Nice shade trees around the perimeter of the play area that are perfect for spreading out a picnic blanket and taking a break.
I've spotted kids playing with sand toys in the volleyball court.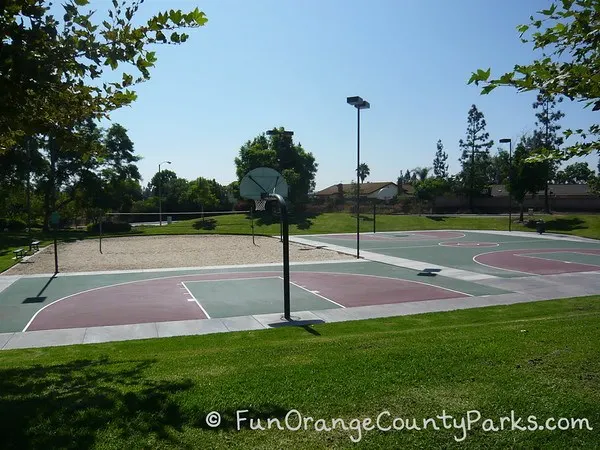 Be Aware:
No shade on the play area.
My one complaint about the play structure is that there are ladders going up in the center of each platform, which means there are holes up where you can't easily reach a toddler. Wouldn't be an issue with a slightly older kid, but I have to be on my toes for now.
I had a mom who frequents this park say she's spotted coyotes here in the late afternoon. (I have no problem with coyotes. They are actually rather small and skittish. I've chased them away from a cat before by clapping and yelling loudly). I just wanted you to be aware and not let your child wander off too far from an adult. It's very wide open and you'd be able to see any threat before it's an issue. (-Michele)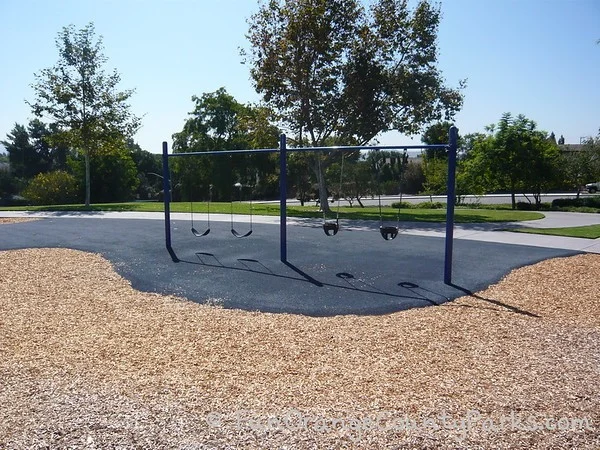 Checklist:
Dedicated parking lot
Bark and recycled rubber play surface
Restrooms and drinking fountain by the parking lot.
Shaded picnic gazebo available for reservation
Full and half basketball courts
Sand volleyball courts
Backstops in the grassy area at the rear of the park
Nearest Public Libraries: Yorba Linda Public Library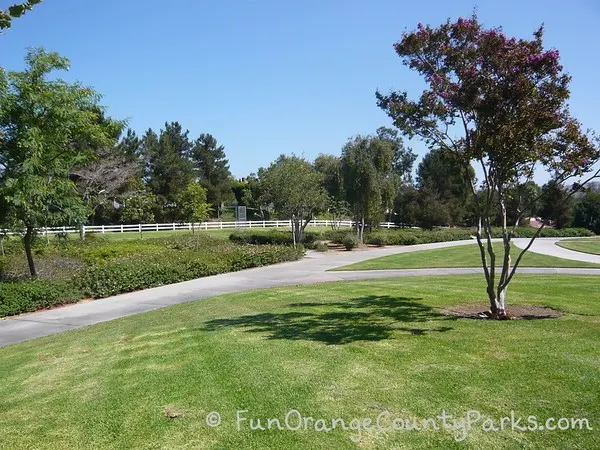 Yorba Linda parks nearby Jessamyn West Park:
Originally published in September 2010.